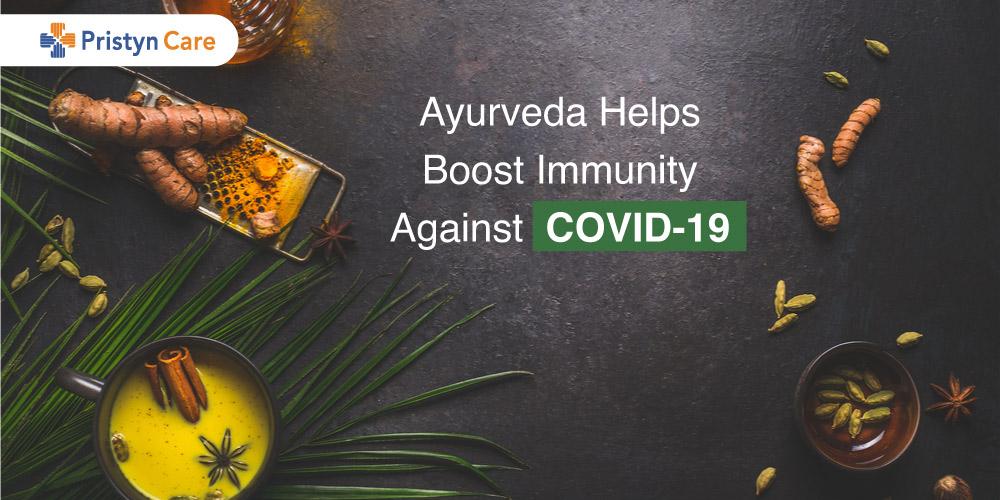 How Ayurveda Can Help In Fighting Off The Novel Coronavirus?
Ayurveda is the science of life. It ensures that a human being is healthy and happy by propagating the beauty of natural products. 
Amidst a crisis that has affected the entire mankind across the globe, ensuring that the body's natural defense system is essential. 
Till now, there is no vaccine for COVID-19, hence taking preventive measures to boost immunity is vital. Ayurveda works on the principle of preventive care in two ways- "Dinacharya" which signifies daily activities and "Ritucharya" which signifies seasonal regimes.
In the wake of the COVID-19 outbreak, the Ministry of AYUSH has recommended the following guidelines as preventive measures and immunity-boosting measures, especially with respect to respiratory health.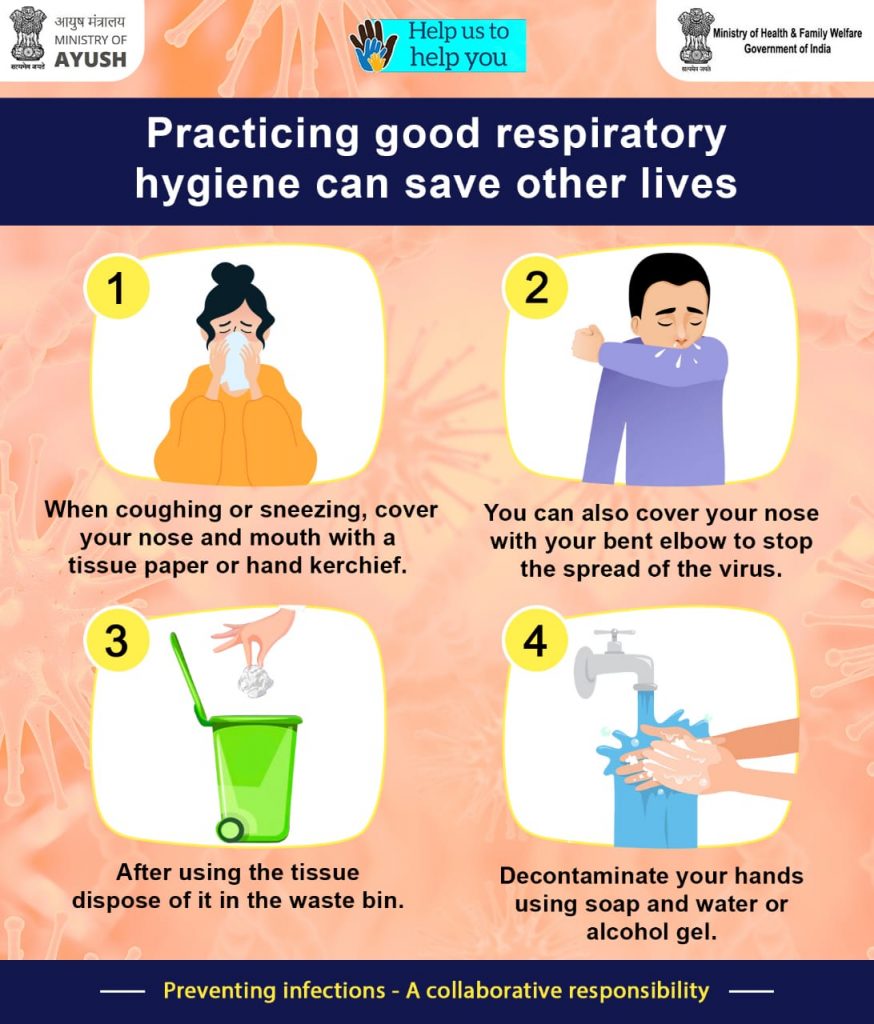 The Prime Minister of the country has also highlighted the significance of Ayurveda and asked people to look into the Ministry's set guidelines.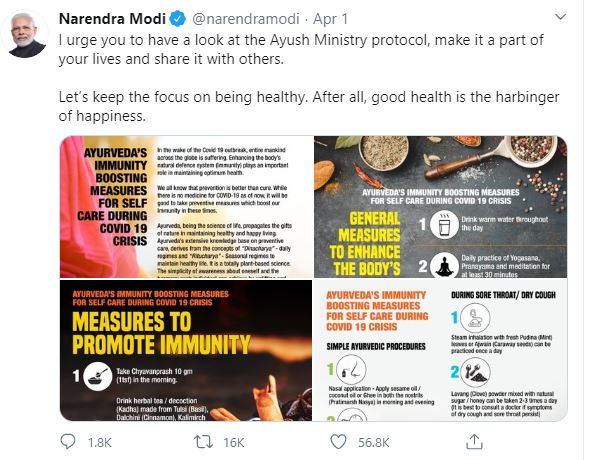 General Measures suggested by the Ministry of AYUSH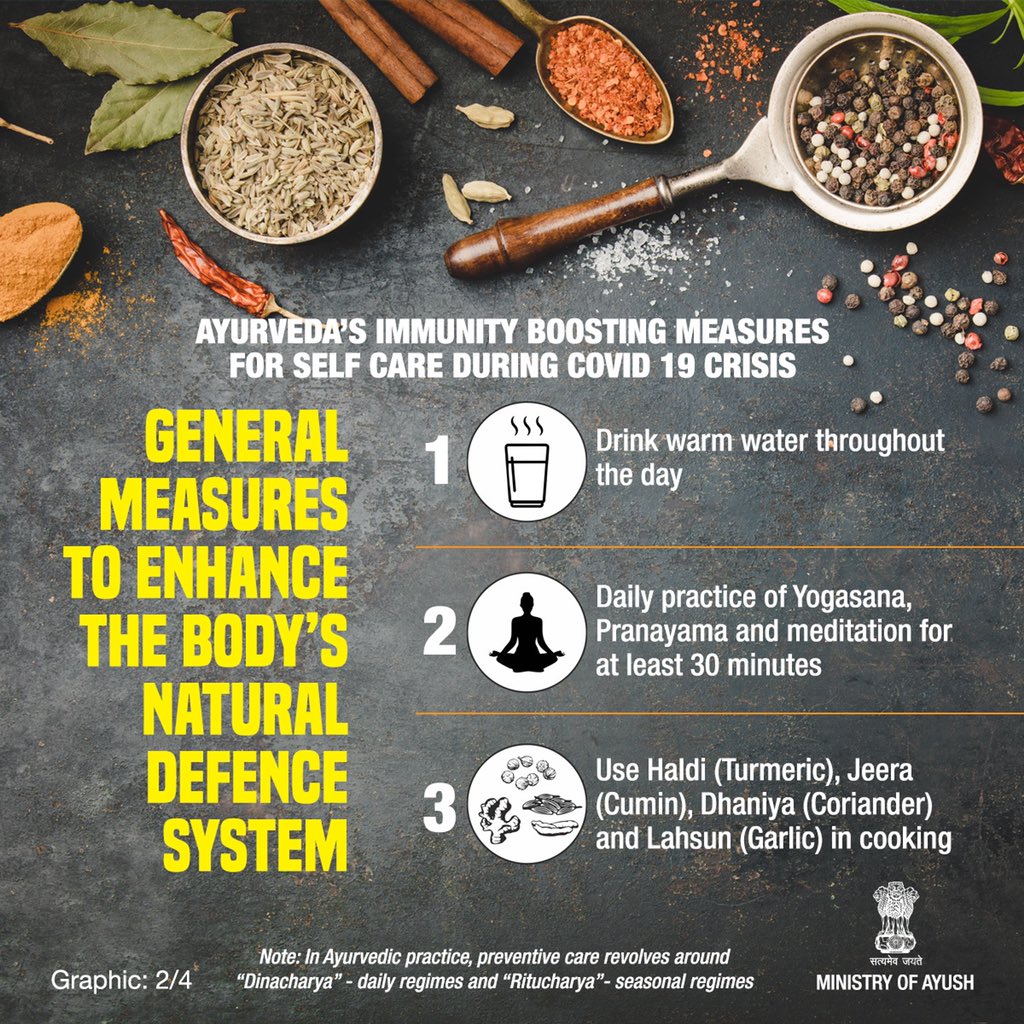 Here are some recommendations from the ministry that can help build immunity and ultimately keep off COVID-19 infections from developing. 
Make sure you drink sufficient water throughout the day. 

Add spices such as Haldi (Turmeric), Jeera (Cumin), Dhaniya (Coriander) and Lahsun (Garlic) in your daily cooking. All these kitchen spices are loaded with therapeutic effects. 

On a daily basis, practice Yogasana, Pranayama, and meditation for at least 30 minutes. 

Amongst other suggested measures, the Ministry has also recommended some immunity promoting measures. 
According to the advisory, every day taking 1 tsp of Chyawanprash in the morning can boost up the immunity. For people suffering from diabetes, sugar-free Chyawanprash is an option. According to an expert, the ingredients of Chyawanprash such as Amalaki or Amala (Emblica Officinalis), Guduchi/Glioy (Tinaspora cordifolia), Neem (Azadirachta indica), Kutki (Picrorhiza kurroa), Tulsi (holy basil) can enhance the lungs and respiratory system. Chywanprash is essential in preventing the infection from developing in children. 
Drink Herbal Tea or Decoction
Prepare herbal tea or decoction (kadha) by mixing tulsi (basil), dalchini (cardamom), kalimirch (black pepper), shunthi (dry ginger) and munakka honey. A healthy individual should drink this decoction twice a day. You can add jaggery or fresh lemon juice for added taste. 
The advisory says that one should drink 150 ml of hot turmeric milk twice a day. Add half teaspoon of Haldi (turmeric) powder in one glass of milk to boost up the immunity. 
Ayurvedic Procedures suggested by the Ministry of AYUSH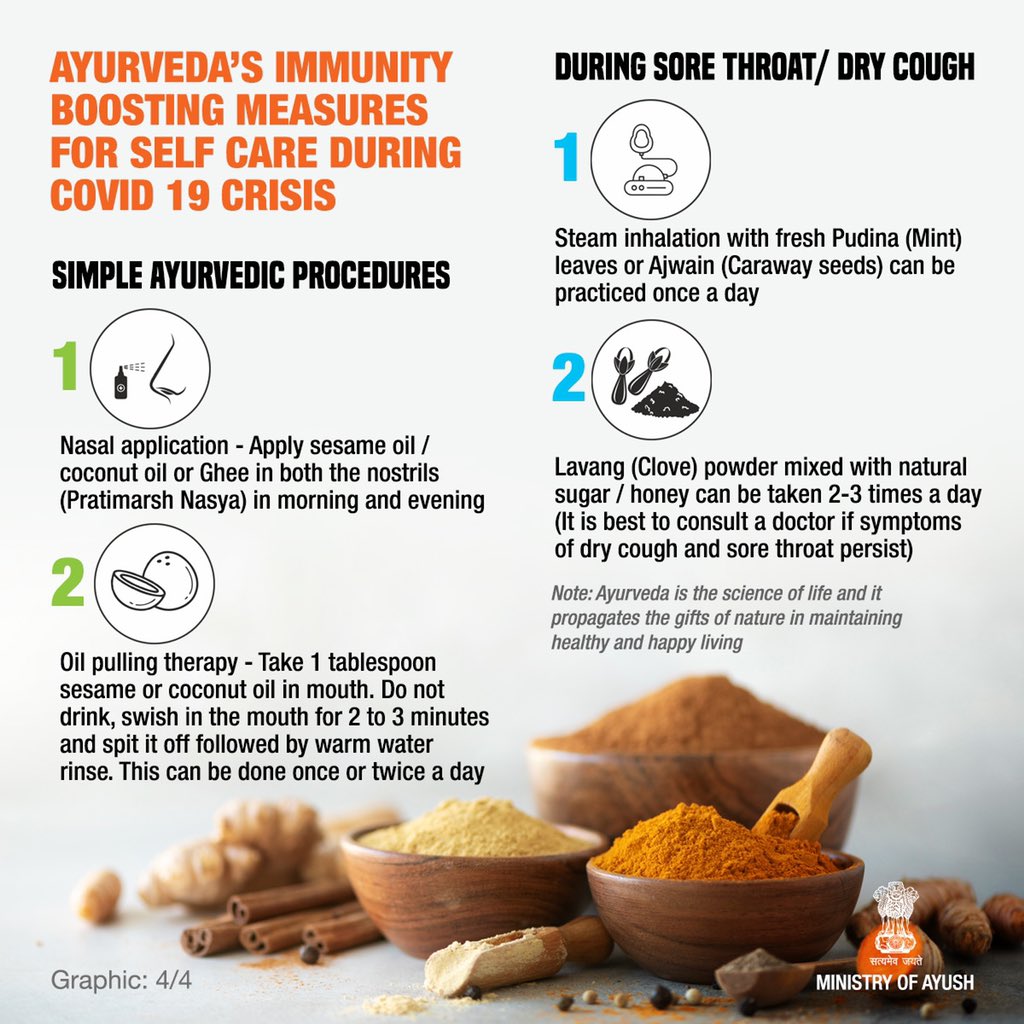 In addition to adding some ayurvedic herbs in your daily diet, there are some simple ayurvedic procedures one should follow-
In this procedure, apply some sesame oil or coconut oil or ghee in both the nostrils in morning as well as evening. 
Consume 1 tablespoon of sesame oil or coconut oil in the mouth. Instead of drinking it, swish it around in the mouth for 2-3 minutes and spit it off. Then rinse off the mouth with warm water. Do this twice a day.
Ayurvedic Measures for Dry Cough/Sore Throat
The Ministry has also prescribed some measures that can be used when someone is suffering from dry cough or soreness in the throat.
Inhale steam with fresh Pudina leaves (mint) or Ajwain (Caraway seeds) soaked in water once in a day.

In case of cough or throat irritation, one can take clove powder mixed with natural sugar or honey 2-3 times a day.

In case the irritation persists, consult with a doctor immediately. 
Disclaimer: The above advisory does not claim to be the treatment for COVID 19. 
Conclusion 
When misinformation and several myths are circulated during such difficult situations, it becomes important that the right information reaches the citizens. Hence, it becomes imperative to reiterate that Ayurveda can only help in boosting the immunity system and not be a treatment option for COVID-19 infection. 
Once you know someone who is experiencing some symptoms such as fever, dry cough or difficulty in breathing, isolate them immediately and contact the health authorities without delay. You can also consult online with a doctor of Pristyn Care. 
References