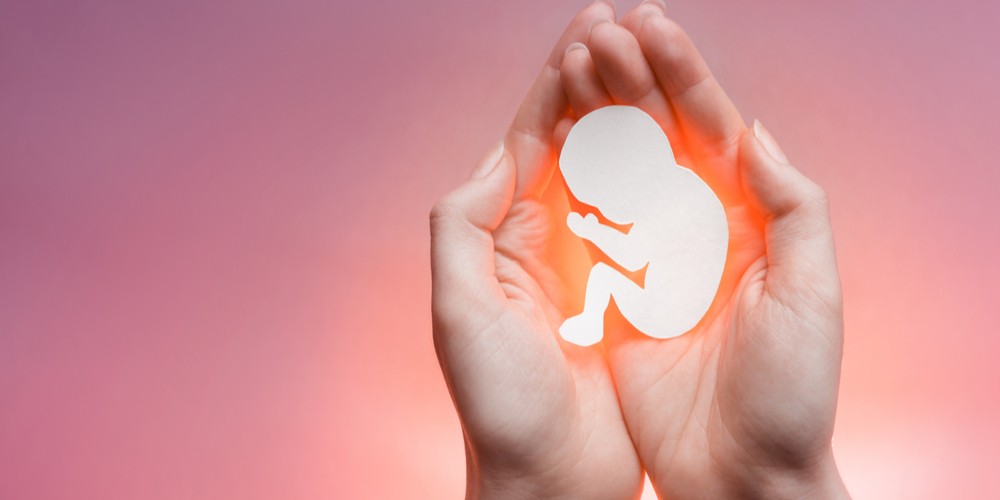 A diminishing child sex ratio has been one of the important concerns of India's demography. Haryana is considered a developed state showing a falling trend in the child sex ratio.
Both, in terms of total sex ratio and child sex ratio, Haryana holds one of the lowest position in India. At the same time, it has also witnessed a constant decline from 1991 to 2001. But by 2011, it has shown an increasing trend at some points.
Table: District wise sex ratio and child sex ratio 2001 & 2011 in Haryana
District Names
Sex Ratio
Child Sex Ratio
2001
2011
2001
2011

PanchKula

823

870

829

850

Ambala

868

882

782

807

Yamuna Nagar

862

877

806

825

Kurukshetra

886

889

771

817

Kaithal

853

880

791

821

Karnal

865

886

809

820

Panipat

829

861

809

833

Jind

852

870

818

835

Fatehabad

884

904

828

845
The current study aims to understand the immensity of sex selective abortions and its reasons in Haryana. After interviewing approximately 3000 married women in the reproductive ages, the survey shows consequential evidence of sex-selective abortions based on the data on pregnancy history of women, spontaneous and induced abortions and ultrasound status.
Also Read: Ways to calculate pregnancy due date
How a woman is treated?
Women in Haryana actually struggle for a dignified life. This state has always been a target in matters of sex ratio. The "son preference" thinking of people has ended innocent lives in Haryana.
And if by chance, a woman manages to give birth to a girl child, both mother and child go through a lot of ill treatments. The girl child is deprived of all the basic rights like education and married off early. 
"It is essential for a society to be free of immortality if you want to make it a better place to live!"
Why women end up looking for unsafe, dangerous abortion services?
Several families in Haryana rural areas opt for late second trimester abortions (if they know its a girl) after sex determination. This results in unsafe and forced abortions. 
Another reason that women landing dangerous abortion is that several public and private healthcare facilities deny women abortion. It can be life-threatening for them, beyond the prescribed 20-week gestational period in Haryana, as per the study.
The reasons included shortage of staff, lack of supplies or for not having their husbands' consent or a family member agreement which are not at all legal grounds for denying abortions. 
---
Scenario at most places in Haryana: 
''The first girl is usually allowed to live (in some cases). For girls born following a boy the biological ratio (on average 96 girls per 100 boys) is not a problem for some families. But in families with a firstborn daughter, a second girl has few chances of being born, a third girl even fewer. 
Families do not want to spend much on daughters and their dowry, therefore they don't want more than one daughter.''
---
Looking at such situations, some villages like Bahadurgarh in 2016 decided that the families who abort female foeticide would face boycott. The decision was taken by Panchayat to improve the deteriorating sex ratio in the state. They had also announced the reward for Rs.11,000 for those who would give information about female foeticide in the village. 
Need to step up abortion services
Trained doctors are mostly located in the urban area, while the majority of Haryana population lives in the rural areas. Even when a trained doctor is approachable to this population, the community remains unaware of the safe abortion services. There is still high unmet need for safe abortion. Spreading awareness about these services is very important.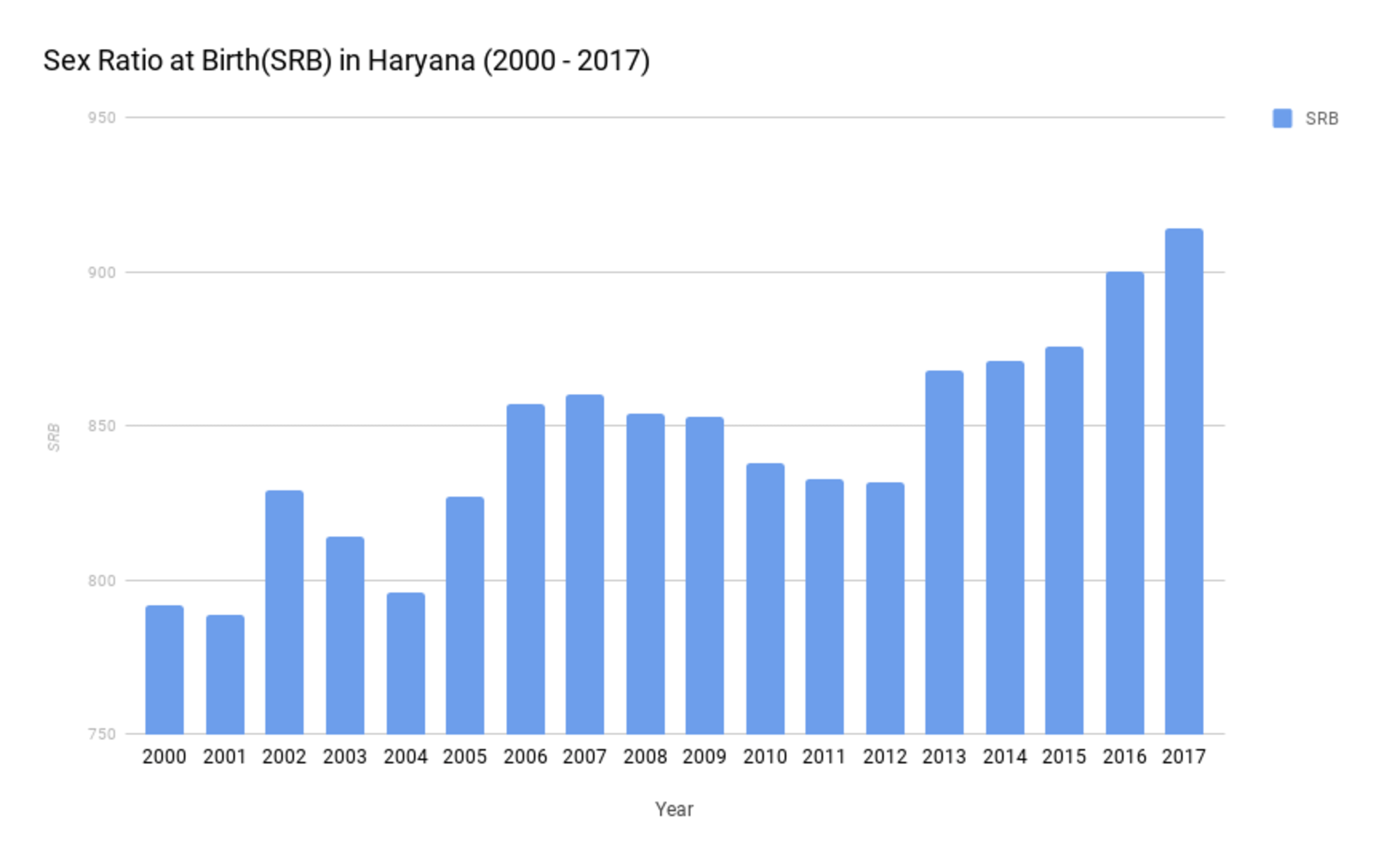 Haryana government claimed that there is an effective improvement in sex ratio which was 832 girls for every 1000 boys in 2012 has come to 924 by December 2018. This came after the launch of Beti Bachao, Beti Padhao campaign by PM Narendra Modi. There is a ray of hope by which Haryana is trying to make a slow and steady change in the gender map of India.  
This campaign brought awareness regarding protecting and educating girl children. Legal actions against those practicing female infanticide are helping improve child sex ratio in Haryana.
Solution to end this ongoing war of sex ratio
People across India need to undermine the male patriarchy and see both men and women as equal. They can never be equal if "SHE" is denied the basic right to make decisions for herself. Women have the right to decide for abortion. Even as per Indian government, a woman can undergo abortion when
"We all have a role to play. Let's imagine that another world is possible where women's movements for safe and legal abortion get support, resources and power to match their determination, creativity, and resilience!"
 That's how we can combat the battle to increase the sex ratio and provide better clinical facilites by reducing risk factors for unsafe abortion and abortion-related death for women in India.  
Also Read: Safe and Legal Medical Termination of Pregnancy at Pristyn Care