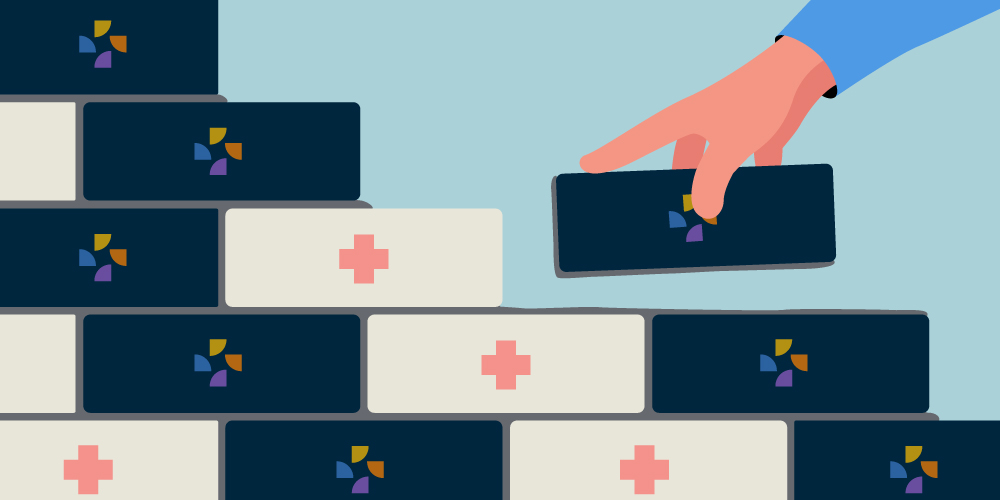 There is something exciting about brick and mortar. Every building made is an idea actualized. Real change in real-time!
That's why, after civil engineering from IIT Roorkee, I went straight to work with ONGC- India's largest producer of crude oil and natural gas. The crude extracts had to be drilled from the land, oceans, and deserts and taken to the refineries without any spillage. The plan and execution had to be perfect. So whatever the challenges, we tip-toed in 50-degree heat and got everything done perfectly. Where there were no roads, we built them. And when the lands couldn't be acquired, we curved our roads. But the task was done anyway. And while every completion gave its own manly high, the rehabilitation of all the colonies, flora, and fauna that came in the way was calming. So I did it for five years until I was ready for more.
The year was 2013. I entered the Indian School of Business.  I learned the business from the best of the best and perfected my approach to decision-making. When I was finally ready with 'more', I joined one of the most respected healthcare providers. I led the PMO for the expansion of primary and secondary care brands. From building healthcare facilities to managing them was an even more enriching experience- "Good!" And yet, I wanted more. 
Came the year 2017, and I plunged deeper. I joined one of India's best corporate healthcare & performance improvement consulting practices. For two years I worked with all scales of clients and helped the decision-makers make better decisions. But the problem was, we were all solving the same gaps everyday- the hospitals weren't making enough business, doctors had pressures other than their core medical domain, and patients were yet to experience the "care" in healthcare. 
While I was searching for a larger solution, a friend whatsapped me about an opening in Pristyn Care- an innovative health-tech startup. It started well in Gurgaon and was looking for expansion. So I met Harsh (the co-founder) directly. I loved the idea!  It was to solve all problems in one- give hospitals the necessary business, reduce undue pressure on doctors, and most importantly give patients- the much-needed seamless experience throughout the treatment journey.
4 days of back-to-back conversation with the other two co-founders, Dr. Vaibhav and Dr. Garima, and I knew I was in the right place. The 'more' I always wanted was right there- an idea waiting to be actualized. We had to take the 'pre-cast' from their Gurgaon chapter and bring it to all the cities. But again, it's about creating the foundation for 'surgeries'. We knew we had to do a lot, do it fast, and do it perfectly. So soon, we prepared an expansion plan for 15 additional cities beyond Gurgaon- a plan to grow Pristyn while maintaining the utmost patient safety standards. Together, we started building the team and onboarding the best hospitals. But the job was to not just align the best of the best, it was to reinvent and bring the best out of them. We were to pair both corporate and non-corporate hospitals, help them with infrastructural revamping when needed, impart soft skills where required, raise the bar of good practices, increase the ease of operations while filing all licenses in one place. It was simple- to give our patients the best, we had to make our foundation the best. All hospitals were to have it "all" and "all" had to hold up the brand we were building. Different hospitals, different cities, but one quality of assurance-  Pristyn. For this, every small nut and bolt was to be in place and fastened. The back-end had to be solid. Doctors were to be the best inline, the surgical tools- always approved and available, care buddies- on the ground and running, medical coordinators- ready with the right information, and patient support team- ready to hold the ownership end-to-end. So we built every little operation and got it running. Within 1-2 months, we saw our idea actualising. Our team had covered all the metros we were now expanding in tier 2 and tier 3 cities. Everything was surreal!
 Do you know what was the kick all along? The kick was- the earlier single-specialty centers could now perform multiple kinds of surgeries because they finally had the right and specialized doctors. The doctors could focus only on the surgeries because their tools, equipment, specialized drugs, and anesthetic requirements were met beforehand. The patient could focus only on health because the hospital administration formalities, transport, room, and food hassles were all sorted in advance- a single answer to all three problems in the value chain. 
Today, its 700 hospitals in 45 cities- all hospital infrastructure used to the optimum of its potential and all patients given the hospital and treatment options they need. Not just that, my team has built a tech-enabled ecosystem for a seamless patient experience from admission, pre-OP, intra-OP, discharge, and post-op covering a complete patient journey. And this is not the end. It is ground zero. Our next endeavor is to make our patient's experience in hospitals as seamless and digital as that of a traveler on a flight. 
So, were we successful? Could we do what we wanted? Did we make the right decisions? 
I believe so! My professor once said, "the true test of a civil engineer is when he can confidently walk inside the building he constructed". And I know, if need be, I will. My team has built a rock solid building. Every brick was perfected by us.  And we will keep cementing the grid until every patient in the remotest of places trusts our building with the same trust we feel in our gut. Afterall, we truly mean it when we say, "Surgery Matlab Pristyn Care".