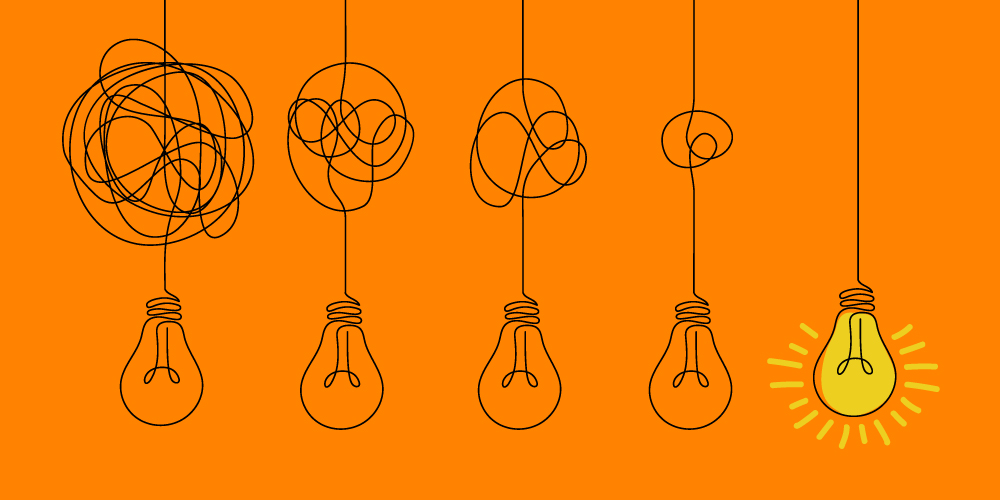 Solving the Problems of Delivering the Right Care at the Right Time- Every. Single. Time.
Imagine a cake delivered upside down or a pizza delivered 30 minutes late. What would you not do? Calls, messages, emails, social media posts, whatnot!
Now imagine a surgery getting delayed, lack of support systems, administrative hassles, room issues, and you running around filling these small gaps while your mother waits on an empty stomach for the scheduled surgery? What would you not do? Enquire, request, shout, whatnot?
And if God forbid, the surgery doesn't go as planned! There isn't a stone you would leave unturned. Right? Argue, shout, threaten, what is it that you won't do? Who won't?
But such is the complexity of healthcare! While a gap in food delivery is a short-term disappointment, the unexpected gap in healthcare delivery is absolutely non-negotiable. It is a need. It is a right.
So how do we solve the unsolvable? How do we untangle the cables of healthcare?
And more specifically, what do we do at Pristyn Care – a health-tech company of 700 different hospitals and 350 doctors for 50+ diseases in 45+ cities? Managing all India third party operations including the cab pick-up, the food delivery, the on-ground staff, and everything else imaginable multiplied to the two hundred patients we treat every day-
you now have a thousand charging cables all tangled together, while you must sort each before any of your devices shuts down! — This is the life of an average patient experience executive at Pristyn Care, and the endeavour is to deliver the "Right Care at the Right Time Every Single Time".
Wonder how we do that? Well, there is only one mantra- "Service Mindset Against All Odds". Come What May, We Shall Deliver.
So, now let me briefly take you through the patient journey at Pristyn Care. At Pristyn, we believe in solving problems much before they appear. Therefore, some of our unique approaches include-
We strive for perfection from the start: We onboard only the best of surgeons and partner with only the most reputed hospitals. We personally ensure that the surgical tools and technology we use are one of the best in the market, and any gaps at any end are resolved right on the ground. And while at it, we ensure everything is standardized. No patient is treated less, and no city is deemed lesser
We stay actively engaged end-to-end: We don't wait for you to call us with a problem. We stay connected with you throughout the journey- be it the admission, rest or discharge, we serve you from end to end. We proactively keep track of you to check if everything is as it should be and if there is a problem, we make sure we solve it in the shortest time possible.
We have built a 'patient first' culture: From our surgeons to care coordinators, from hospital staff to our operations team, we train everyone in one language- 'patient first'. Because at core, no department, no employee, nothing is more important than our patient satisfaction for us and we ensure to imbibe this across our organization from Day 0.
We coach our doctors in social skills: In doctor training, we ensure the doctors are not only surgically trained but also have social skills. Not only do our doctors explain the procedures and risks well in advance, but also, uphold the utmost standards of care and the value of privacy. In short, we strive to ensure not only the best surgery but also a seamless surgery experience through central control on training and quality.
We are geeks: All patients are unique and so are the problems. But through our data and research, we recognize similar patterns and solve the common problems right from their roots. Through this, we have reduced the repeated problems to only a quarter and gained the capacity to solve a maximum of issues within minutes. We always push to have a high satisfaction percentage for all patient queries and complaint resolutions.
We ensure transparency and timely communication: We want our patients and their family members to focus only on their surgery, while we manage all the complexities in the background. And so, we keep them pre-informed at every step. While at it, in case a patient raises any concern, the patient experience executive owns it end to end and provides a solution at a single window.
We offer digital servicing for digital India: As India turns digital and the Indian government pushes for digitalisation in healthcare, we strive to build digital serving solutions in Pristyn Care. We continuously leverage the technology to move from manual intervention to automation and build tailor-made services to speak with our patients in the channel of their choice. Whether it's a phone call, email, chat or mobile app, we will serve you in the channel you are most comfortable in.
And while the above initiatives and ideas do their own work and minimize the very occurrence of problems, we continue to solve every new problem that comes along with equal and more priority. These solutions then further feed into our systems and enable a more proactive and timely servicing experience.
And so with a team of 70+ members, I make the patient experience better every day.
And as we do, we tell ourselves- the patients don't complain just for the sake of complaining. They complain because they might be in pain or need help or care. And so, we listen. We listen patiently, actively, and empathetically. We acknowledge the pain and instead of justifying the past, we focus on what are the required immediate action steps to resolve the problem at hand. – And this single line is the very core, the very principle that drives us.
And hence the problem is solved. One would think the job is done. "Pheeeew!"
But no. It's not.
Let me tell you a ground reality. An inescapable loop- the loop where a man becomes a machine.
Of course, every pain invokes empathy. But when you listen to multiple problems, again and again, every single day, for 8 hours straight, the act becomes mechanical. The man becomes an IVR and the critical becomes mundane. And so you need a break. A constant catharsis. A blow-off. A strong foundation and a person to go back to. And so I become that. I know I head a team that solves everyone's problems, and so I become the man who solves theirs. I ensure I embody what I demand. That I listen. That I help. And that I go over and beyond for my team just like they go over and beyond for our patients. In short, we are building a team of superheroes in healthcare to deliver the core promise of it all that is CARE.
Because, if 15 years in the service industry has ever taught me a thing, it is that the "service mindset demands service leadership".
And that is the only principle that drives the service industry. Or at least that's what I know. But I am always open to more ideas. Your complaints, possible solutions, or anything you want to tell me, reach out to us at help@pristyncare.com, and I will strive to respond to each one of you personally.

Mohit Varshney
Vice President
Patient Experience, Quality and Training | Pristyn Care