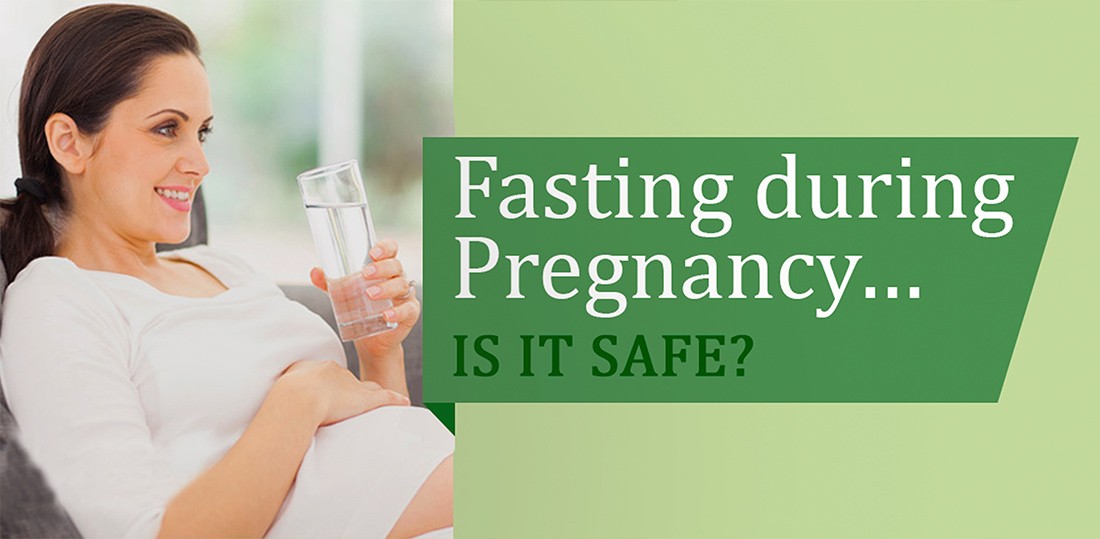 The auspicious occasion of Karwa Chauth is on its way and all the lovely ladies are very excited about it. Be it makeup, attire, evening parties, girls get-togethers or society parties, everything about it brings the excitement for the whole week. Here, we will be discussing whether it's safe or not to go for Karwa Chauth fast during pregnancy. Pregnant women are in this dilemma whether to keep the fast or not. Before that, let's have a look at the important aspects of fast as per the Hindu mythology. 
Also Read: A Healthy Pregnancy will bring a Healthy Baby- Food guide for pregnant women
Meaning and relevance of fast in Hindu culture:
Most devout Indians fast and do not eat at all or eat once in the whole day or consume a simple diet of fruits. Fast is done and followed majorly on special occasions- especially Karwachauth and Ekadashi. 
"Upa" means near and "vasa" means staying near the lord. So, "Upvasa" means staying near the almighty and attaining the inner mental peace and clarity in visions and having close mental proximity with the lord.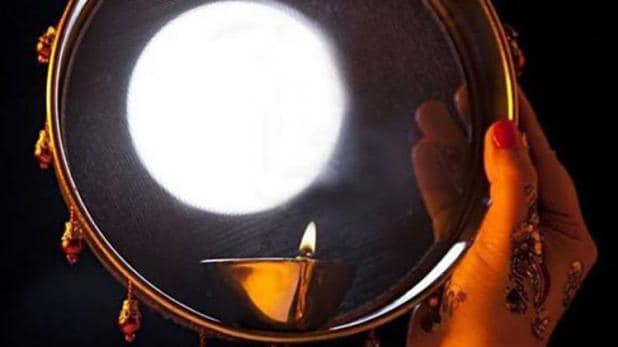 How safe is it to fast during pregnancy?
As per various medical practitioners' guidance and instructions, a woman might put her body and her baby's health at risk while fasting day long during pregnancy. Though researchers are not very concrete for occasional fasting during pregnancy, a Karwa Chauth fast during pregnancy should be avoided as it could hamper the baby's and mother's health.
Prominent reasons for why it should be avoided while conception:
Daily intake of calories drastically drops down and make you feel weaker

Hunger pangs resulting in irritation

Fasting can be stressful

Fasting can result in anxiety

Better not to mess with hormonal balance

It can hinder natural metabolism

Lead to dehydration

It can even cause sleeplessness

Hunger can lead to blood pressure fluctuations

Low blood sugar resulting in unconsciousness
Also Read: Most essential Nutrients for women of every age
Here are some tips to safe fasting for "would-be-moms"
For moms-to-be who plan to go for Karwa Chauth fast, here are some important tips regarding fasting during pregnancy:
Doctor's advice

: Fasting all day might distress the baby as the baby requires regular and proper nourishment. Although trimester plays an important role during fasting, make sure you talk to your doctor. Always consult your gynecologist before taking fasting decision with baby in the womb.

Nutrients for the baby

: You can consume a bowl full of fresh fruits but without any seasoning. If the sense of acidity strikes anytime during the day, you can have fruits to avoid hunger pangs; getting proper nutrients supplied to your baby.

Milk during sargi

: While having sargi in the early morning, make sure to have a big glass of milk. That won't make you feel tired and hungry during the day.

Milk after puja

: After doing the Karwa Chauth puja, it is recommended to have milk again. A glass of milk will help curb the feeling of weakness and hence is good for the mother and the baby.

Engage in distraction:

It's important to keep yourself distracted while fasting. It's a well-known psychological fact that the more you keep thinking about the food and fast, the harder it is to get off with hunger. So it's better to keep your mind busy in some activities to avoid feeling hungry.

Be prepared for some discomfort: Unlike the normal fasting days, fasting during pregnancy is a bit more difficult because your body is used to eating something and experiencing cravings at regular intervals. So this unusual eating pattern for a day might cause acidity, bloating, gas and nausea. But that's ok because all these extreme symptoms are due to fasting. (Also Read: Pain Near the Belly Button during Pregnancy. Why? )
Be prepared to break the fast anytime

: Even if you are determined to keep the fast as per rituals and keeping intact the cultural values, never be too harsh on yourself and the baby during the time of pregnancy. Read the body signals and be prepared to break the fast anytime in case you feel too weak or distressed.

No heavy food pre fasting:

Since your body would be deprived of food the entire day, gorging on some heavy food is not recommended. It's not good for the baby.

It's important to hydrate the body: Drink a lot of water and fresh fruit juices if fasting is unavoidable to keep the body hydrated for the rest of the day. Don't worry its allowed for you!

Read signs:

The body gives signs when something is not right. Decode those signs and act accordingly. It's vital for you as well as your baby's wellness.

Avoid stress building activities:

Avoid the activities that would require a lot of your energy. Your body will be already in a tired state due to deficient calorie consumption. Inviting more fatigue won't be a good idea. Avoid activities like long walks or heavy exercises the day you fast.

Get enough sleep:

Get proper sleep the night before fasting. This will help keep your body and mind all fresh and pumped up with energy for the whole day.
Also Read: Headaches during Pregnancy- Should I worry?
Talk to your gynecologist for any trouble
If any of the below-mentioned symptoms arise during or post fasting, contact your gynecologist/ doctor immediately:
Dark-colored urine. Consult your doctor in that case as it could be a sign of dehydration

Nausea and vomiting

Constipation or indigestion

Improper or decreased baby movements

Labor like pain
Also Read: 20 Tips To Help You Have Normal Delivery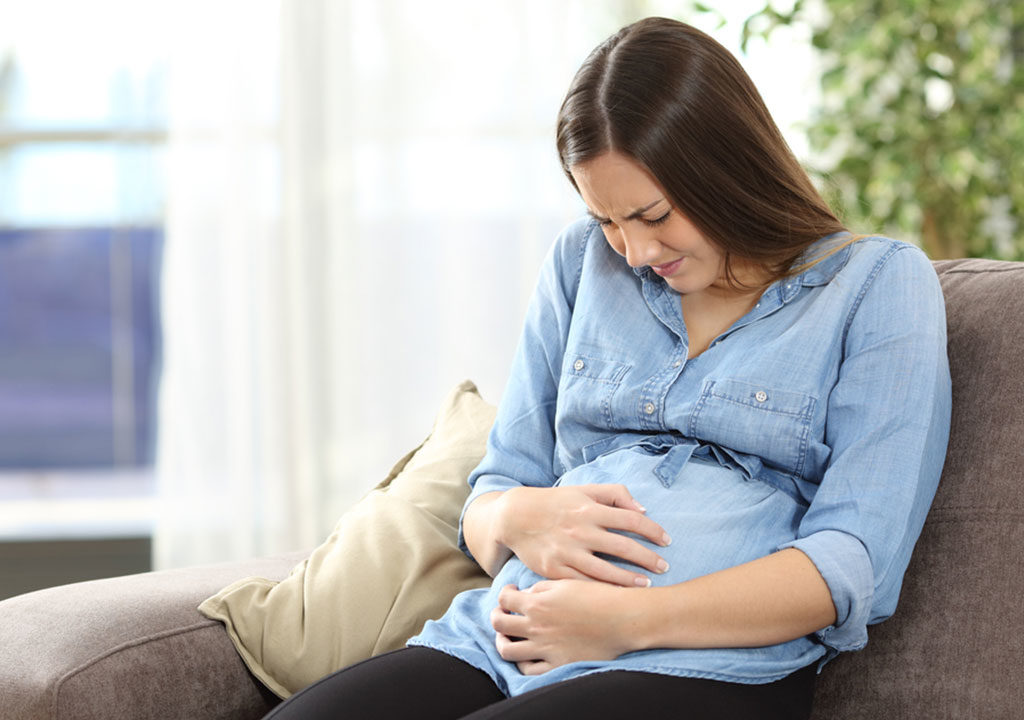 After all, it is the baby that matters..
Unlike other fasts, Karwa Chauth doesn't allow a woman to even take a sip of water. Well, it's great to follow rituals for the love of your life but while pregnancy it's practical not to cause discomfort to your body keeping in mind the wellness of your baby as well. It's a crucial and critical span in a woman's life and should not be risked over anything. Undoubtedly, there will be a lot of advice flooding from friends, family, and in-laws, but you need to avoid any kind of dilemma and keep your's and baby's health a priority. 
In general, it is suggested that women should not fast during the first and third trimester of pregnancy. And if an expecting mother goes for Karwa Chauth fast, she should know all the dos and don'ts to be followed during pregnancy fasting. Do not panic in case symptoms of fasting show up such as severe headache, nausea, dizziness, acidity, etc. and due to fasting. That' ok to experience those due to improper eating patterns for an entire day.
Take Away
In other words, all to-be-moms must keep in mind that your first and utmost priority is your baby's health and well being. If you are strong and have the strength along with the doctor's consent, only then keep the fast. So, happy Karwa Chauth and happy fasting ladies!
Also Read: