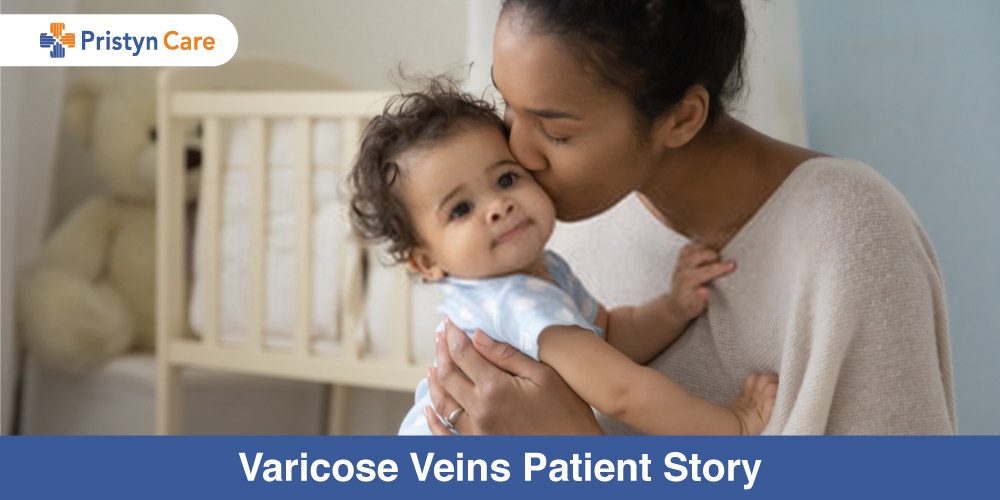 Most of us often question the credibility of things we read online. And it's fair also to have such an aware mind. That is why here we bring to you the anecdote of a woman who suffered from varicose veins during her pregnancy and how she got rid of the problem. Hence, it is absolutely credible and insightful. 
We will also bring forth the important factors around her case to add to your knowledge. The patient case that we are mentioning here is the mother of two. She used to face too much heaviness and pain in her legs with veins bulging out while she was pregnant. Even after staying active and wearing compression stockings didn't relieve her. She googled the symptoms and even followed a few home remedies too. But, guess what home remedies were not "the permanent solution" for her.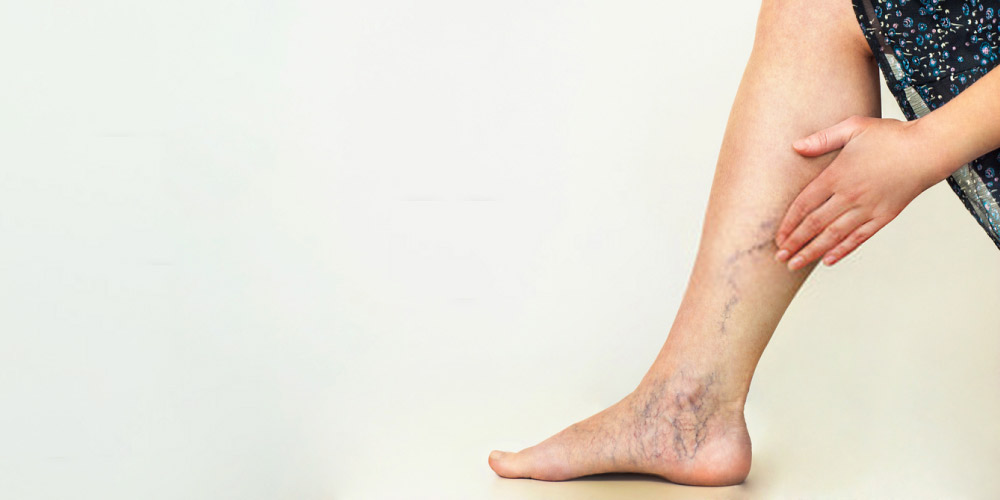 Varicose veins are a very common problem among pregnant women. Let's know further how she actually got permanent relief from the pesky varicose veins.
Story of Surbhi- Journey from dealing every day with varicose veins to the permanent solution
Surbhi, 37, is now a mother of two. The problem of varicose veins escalated during her second pregnancy when she noticed some bluish-red veins bulging in her legs once again. It had happened during her first pregnancy, but then the symptoms were hardly painful. She only used to feel heaviness in her legs during the first pregnancy. Her gynecologist suggested her wearing compression stockings and it worked out well for her. 
But varicose vein recurred during her second pregnancy. This time, she was also experiencing mild pain and itchiness in her legs. During the second trimester of her pregnancy, the pain grew worse and the burning sensation also started. She got worried and consulted the gynecologist who told her that the condition of varicose veins seems to be more serious than earlier. Also, she had gained much weight during the second pregnancy that made varicose veins painful. The doctor also told her that it's just a phase and the problem will go away on its own in a few months after delivery.
She got through the next few months with some discomforts and delivered a healthy baby. After her delivery, she expected that the pain and the troubles of varicose veins will fade away in some time. Meanwhile, she also tried home remedies, exercises, and some medications for faster relief. However, none of these was successful and the problem kept on getting worse and worse by the day.
The troubles aggravated to the extent that she could not even carry on with her daily routine tasks. Attending to the baby and taking care of her family became a huge task. She could not rejoin her office because of the severe discomforts. The post-delivery weight gain added to her misery even more.
All this made her quite irritated. Her family members were also concerned about her condition. Then, she came to know that one of her aunts also faced the condition of varicose veins a little while back. She discussed with her aunt who told her that she tried a lot of other treatments, but when none of them worked, she underwent laser surgery for varicose veins. The laser treatment worked miraculously and she's been living her life normally since then.
Surbhi had never heard of the laser treatment before. Therefore, at first, she was quite apprehensive. But after proper discussion with her family members, Surbhi contacted a Pristyn Care Clinic in Delhi. She consulted one of the specialist doctors at Pristyn Care. The doctor explained the complete laser treatment procedure to Surbhi who then agreed for the surgery.
It's been 5 months since Surbhi underwent laser treatment for varicose veins. This is what she has to say about laser treatment.
" Varicose veins had made my life miserable. It felt like my life had come to a pause. Thanks to Pristyn Care and the modern laser treatment, I got relief from the troubles of varicose veins in just one day. The entire procedure took only 30 minutes to complete. Unlike other surgeries, laser treatment procedure was not at all invasive and I didn't feel any pain at all. Within just 3 days after the surgery, I could go back to my normal life, ofcourse with a few precautions. Now it's been 5 months and I've not faced any major problem related to varicose veins. I'm really happy that I made the right decision at the right time and chose laser treatment for my condition." 
Thereafter, Surbhi has been maintaining a healthy and active lifestyle and has been monitoring her diet as well. Thankfully, with the correct treatment and regular follow-ups, Surbhi has not faced any signs of recurrence of the problem.
This can be your story too. If you relate with the condition, this is the time to get it treated. Don't wait, receive proper treatment, and say goodbye to all your troubles. Stay happy, Stay healthy!