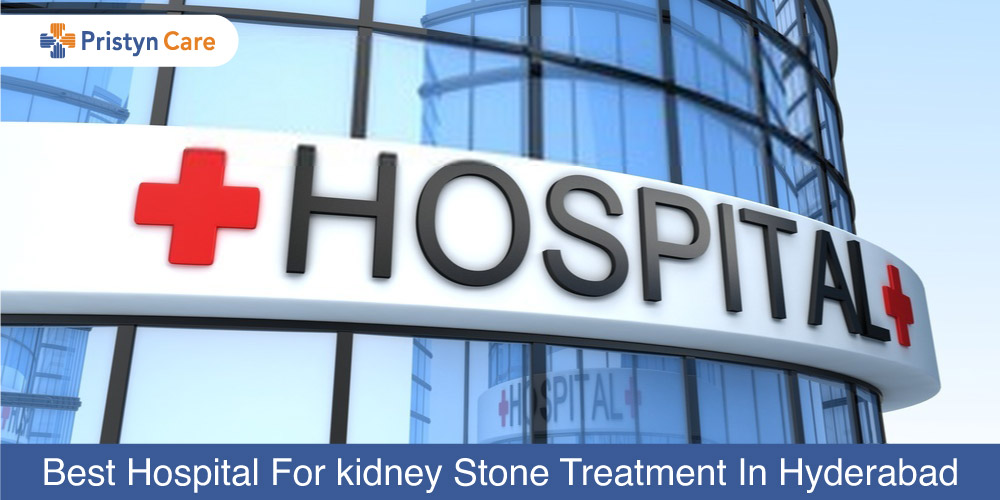 Kidney stones are a common reason for intense pain below the ribs or in the back that comes and goes in waves. Carrying on with normal life routines can be difficult for a person living with kidney stones, the pain can hit them anytime.
Being in a metropolitan city like Hyderabad, most people have a very hectic lifestyle. This busy schedule leads to unhealthy dietary practices and a lack of exercise. This often results in conditions like dehydration, obesity, uncontrolled blood sugar, and high blood pressure. Since all of these are major risk factors for kidney stones, it does not come as a surprise that a large number of people in Hyderabad struggle with the troubles of stones in the urinary tract.
When does one need to visit a hospital for kidney stones?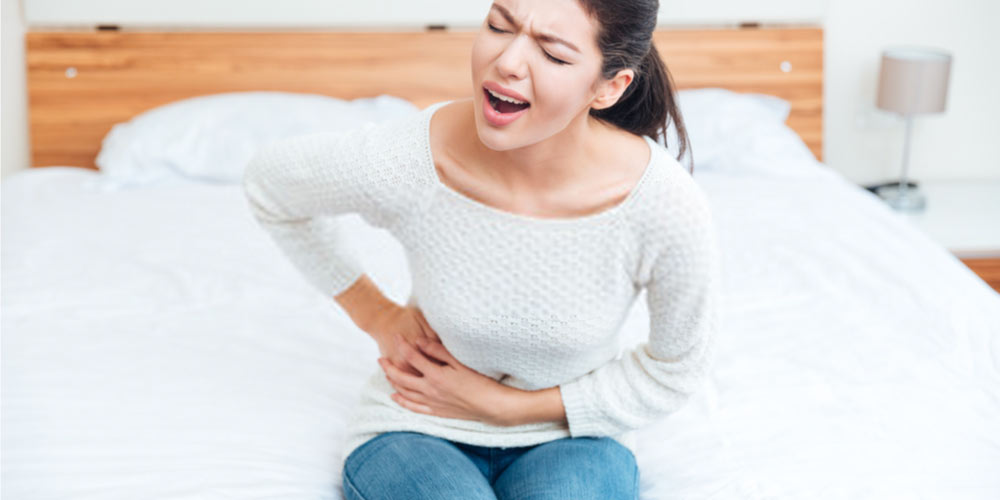 When kidney stones start to move around in the urinary tract, it becomes a matter of great worries. At this point, you may feel excruciating pain in your lower back and other urinary symptoms may also start surfacing.
It is better to visit a well-reputed hospital as soon as you start noticing the symptoms. This way, you can avoid any unpleasant complications and also get medical advice on the tips and lifestyle changes to flush kidney stones fastly and safely.
Therefore, if you feel that you may have kidney stones, visit a good hospital, get a proper diagnosis done and then undergo proper medical treatment. (Also read: Best kidney stone treatment in Hyderabad)
Which hospital to prefer for kidney stone treatment in Hyderabad?
Prefer a hospital where modern kidney stone treatments like laparoscopic surgery, laser lithotripsy or shock wave lithotripsy are available.
These modern treatment techniques are much simpler and complication-free. All three advanced treatments are absolutely painless and also offer a speedy and smooth recovery. With just a few precautions, you'll recover completely in less than a week.
Therefore, choosing hospitals that offer advanced kidney stone treatments can increase the reliability and convenience of the treatment to a great extent.
If you are currently dealing with the pain and discomfort of kidney stones, you can contact Pristyn Care.
Best facilities in the Pristyn Care associated hospitals in Hyderabad 
Pristyn Care has partnered with some of the most reputed hospitals offering kidney stone treatment in Hyderabad. Pristyn Care-associated hospitals offer modern kidney stone treatment procedures and provide the patients with the best of facilities. 
The doctors at these hospitals are highly skilled and experienced and the hospitals have a great track record of treating kidney stone patients. The staff is cordial and the medical coordinators will try to make sure that you face no problems during the entire treatment course.
The hospitals are clean and hygienic and adopt all the necessary COVID-19 safety measures. To add to your safety even more, Pristyn Care also offers the facility of video consultations so that you do not need to visit the hospitals frequently. 
Apart from providing a safe and reliable treatment, Pristyn Care also offers a number of other additional benefits as well. The insurance claim procedure at Pristyn Care is very easy. You don't need to run behind any insurance authorities. The team at Pristyn Care will take care of all the paperwork and will get the insurance approved in just 30 minutes. Moreover, Pristyn Care provides discounts on diagnostic tests making the treatment quite pocket-friendly. 
Also, Pristyn Care provides pick-up and drop facility on the day of the surgery so that you can reach the hospital without any hassles. And to ensure a 100% complication-free treatment, we offer free follow-ups post-surgery as well. All in all, we strive to make your treatment experience at Pristyn Care as seamless as it can be.
The Bottom Note
Nowadays, when it is unsafe to step out of our homes due to COVID 19, simply delaying the treatment may not be the right decision. Thorough research and prior information about the best hospital or best healthcare providers has become inevitable than ever before to receive the best treatment. We understand your concern, hence maintain upgraded facilities to keep away any potential problems in your treatment journey. So, you don't have to delay further sitting at home and stressing about kidney stones. Just book your online appointment with Pristyn Care and avail the best healthcare experience.
Also read: