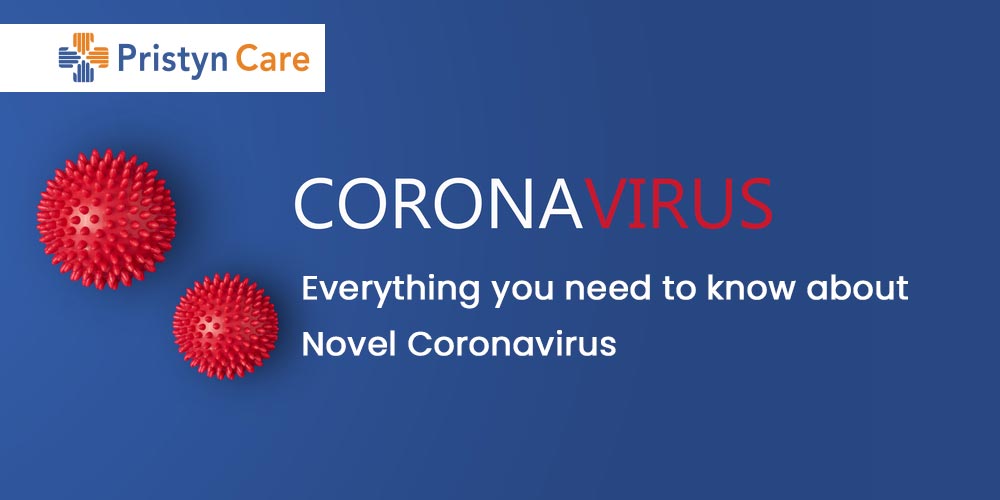 The novel coronavirus is a new member of the coronavirus family and has never been encountered before this outbreak. Like others from the coronavirus family, this virus has also originated from animals. Many of the people infected with this virus either worked or frequently visited the seafood wholesale market in Wuhan. This seafood market in Wuhan also sold slaughtered animals. New and troubling viruses usually originate in animal hosts. Ebola and flu are examples.
What are the symptoms caused by Coronavirus?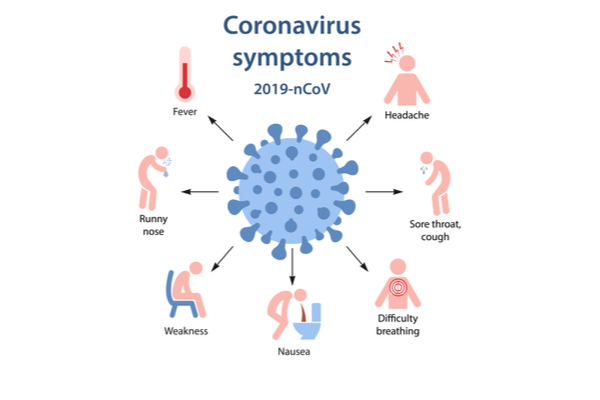 People infected with this virus have fallen ill and are reported to suffer from symptoms such as fever, cough and breathing difficulties. In severe cases, the individual suffering from coronavirus can also have organ failure. This is viral pneumonia, so antibiotics cannot help here. The antiviral drugs used to treat the flu will not work against this virus. People infected with this virus and admitted to the hospital may get support for their lungs, other organs, and fluids. The recovery of the patient depends on the toughness of their immune system. Patients who died after being tested positive for coronavirus are known to have been in poor health previously. (Also Read: How To Self-Isolate In a Shared Home During Coronavirus? )
The symptoms of coronaviruses can appear from 2 days to 2 weeks after exposure to the virus. The coronavirus widely affects the upper respiratory tract, causing pneumonia and infection in the same areas. Common symptoms of Coronavirus include- 
Fever

Cough

Shortness of Breath 

Breathing difficulties

Runny Nose 

Sore Throat 
How is it treated?
Scientists across the world are working hard to understand this virus. The Chinese government has taken serious actions to control the spread of this disease. Chinese health authorities have shared the full genome of this virus in international databases. As of now, there is no treatment for this virus. For the patients severely sick due to this virus, specialized, aggressive care in the ICU can be lifesaving.
If a person is mildly sick, the following things can help him recover and get better-  
Drink plenty of water and healthy liquids

Stay home and take plenty of rest
If still concerned about the symptoms or your condition does not improve, visit a doctor without delay. 
Also Read: The Heroes Fighting Off COVID-19
Prevention
How to protect yourself from Novel Coronavirus?
Currently, there are no vaccines to protect humans against novel coronavirus infection. However, people can reduce the risk of catching this infection by doing the following:
Wash your hands frequently with soap and water for at least 20 seconds.

Avoid touching your mouth, eyes, nose with unwashed hands.

Avoid close contact with people showing symptoms of this virus or who are sick.
How can you prevent Novel Coronavirus from spreading?
If one has symptoms of coronavirus infection, you can help protect others from catching the infection by doing the following-
Stay home, if you are sick

Avoid close contact with other people or animals

Cover your mouth and nose with a paper towel or tissue while coughing or sneezing. Dispose off the used paper towel or tissue in the trash and properly wash your hands to prevent transmission. 

Clean and disinfect the objects and surfaces around you regularly. 
The bottom line
Given the current spread of novel coronavirus and the pace of international travel during the outbreak, the number of cases may continue to climb. However, medical teams all over the world are working hard to find a cure against this grave infection. WHO has suggested people stay calm and not panic. As more information becomes available, public health organizations including CDC or the Centers for Disease Control and the World Health Organization (WHO) will share key information and strategies with people worldwide.
Also Read: