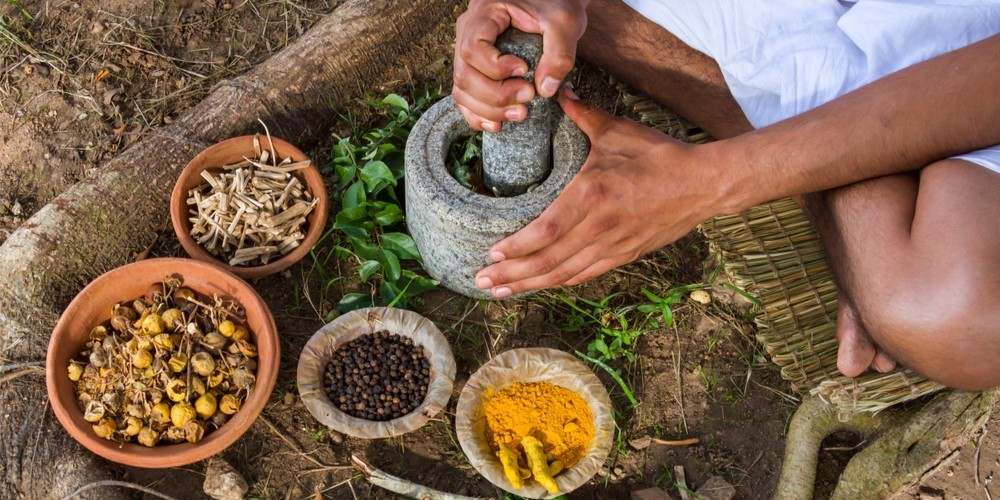 Ayurveda is the ancient, traditional Hindu medicinal practice that originated in India but is now being used and practiced all over the world.
Ayurveda medicine is widely used in the West as an alternative to medical treatments and medication. Ayurveda also provides treatment for piles.
It involves various lifestyle changes, the use of herbal remedies, treatments and procedures in the treatment plan. Ayurvedic medication can cure the initial stages of piles.
But Ayurveda fails to provide a permanent cure for piles. In most cases where Ayurveda has been used to treat piles, the patient gets temporary relief from the disease but the disease often comes back.
 The treatment used in Ayurvedic practice appears to be safe but there are several side effects and risks involved. Make sure to consult a professional medical expert before trying Ayurvedic medications or treatment as it may lead to painful and complicated conditions in some cases.
Ayurvedic Treatments and Medicines for Piles
Kshara treatment is widely used for treating piles. Although it is considered to be safe, it has many potential side effects and risk factors. This treatment is considered effective for Grade 1 and 2 of Piles.
Hemorrhoid generally shrinks with Ayurvedic treatments in these stages. But, in Grade 3 and 4 of piles, surgical procedures are supposed to be used for the cure of the disease. Ayurvedic treatments may help the patient get relief from pain and other complications of piles in the 3rd  and 4th Grade of piles.
In some cases, they may also help the patient get a cure for piles. But in the majority of cases of piles treated with ayurvedic treatments or medication, the disease comes back.
Also Read: What Makes Us Vulnerable To Piles-Ayurveda Perspective?
Effectiveness of Ayurvedic Medication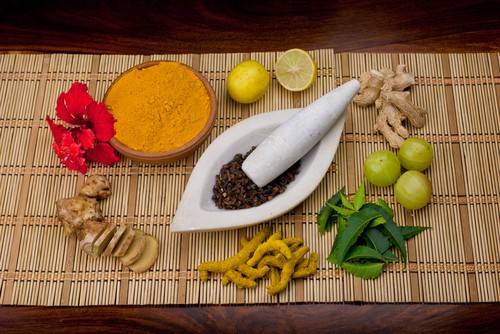 Generally, Ayurvedic medications and treatments have no harm. They provide relief to the patient in certain cases. But unlike medical procedures and surgical means, they fail to provide a permanent cure in case of many diseases. Also, the effectiveness of Ayurvedic medication is not certain. Ayurvedic medicines are now even available on the internet. As per a study conducted in 2008 and published in the Journal of American Medical Association, over twenty-one percent of Ayurvedic medicines available on the internet contain harmful and detectable levels of mercury and arsenic.
The Morbidity and Mortality Weekly Report from the Centres for Disease Control and Prevention in 2012 stated that six cases which caused lead poisoning as a result of Ayurvedic Medicines used which were brought from India. Although, this source found risks in Ayurvedic Medicines in general, not just that of piles.
Also Read: Home Remedies & Natural Ways to Fight Piles
Side Effects and Risks of Ayurvedic Treatments for Piles
Ayurvedic means may also have serious side effects and risks. Ayurvedic treatments for piles such as kshara paste and kshara sutra ligation are generally safe. But they may have side effects in some cases if the medication does not suit the patient. Such risks should not be taken in case of serious diseases like piles. Cauterization and surgical procedures in Ayurveda have a huge risk of side effects and complications like the ones mentioned below:
Pain on the affected areas

Infection

Shock or mental depression

Leakage of stool or Fecal Incontinence

Bleeding from the anal opening or the hemorrhoid

Puss discharge

Damage to the tissues or skin around the affected areas.

Recurrence of Piles
Also Read: Permanently Cure Piles in 3 Days
Laser Treatment- Permanent Cure for Piles 
The biggest risk or the disadvantage of Ayurvedic treatment for piles is a recurrence. In many cases, piles can come back soon after the treatment. Unlike the laser surgery for piles, the Ayurvedic treatment does not eliminate the disease from the root. With the laser treatment, the person gets permanent relief from piles. The laser surgery is completely safe.
Some of the most beneficial and attractive factors of Laser Treatment for Piles are listed below:
It takes less than 30 minutes to treat piles with laser surgery.

No cuts or incisions involved.

Completely pain-free procedure.

Very less recovery period as compared to any other treatment for piles. The patient does not even have to follow any major diet precautions or make lifestyle changes after laser surgery.

It is a Day Care procedure. The patient is discharged the same day after the surgery. The patient is suggested to take rest for some hours after the surgery and can go back home once the doctor examines to make sure he is fit for the discharge.

No side effects after the treatment.

Permanent cure! There are no chances of recurrence of the disease once treated with Laser treatment.
The patient should not take any risks in case of such a disease. The laser surgery is completely safe and pain-free and the patient does not have to worry about getting piles ever again in his entire lifetime! The laser procedure is medically approved and is completely safe for the patients.

Disclaimer: The sole purpose of this blog is to share information about Ayurveda. Pristyn Care does not provide any Ayurveda treatment and suggests you to consult a doctor to seek medical attention. 
Also Read: When Piles Need Surgery?