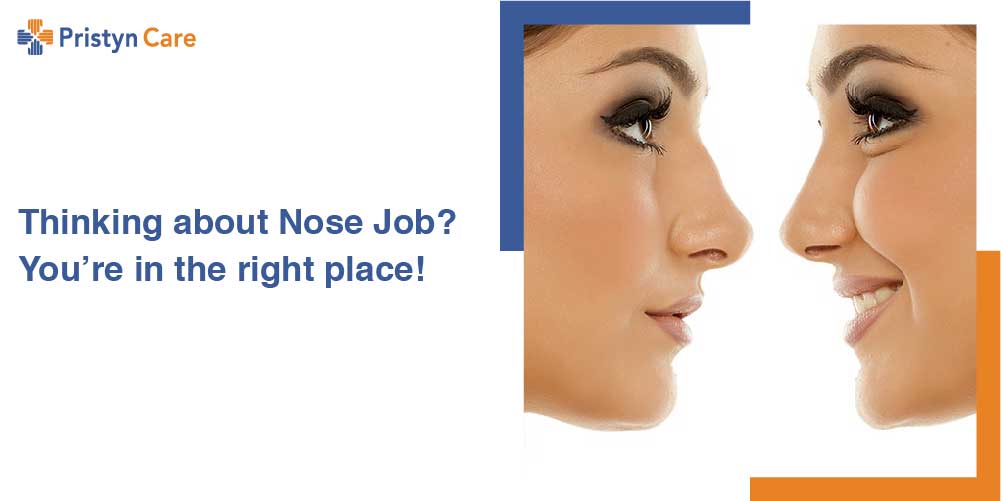 Quite a lot of people take a nose job, irrespective of there need of correcting the nasal flow or treat sinus. In some cases, ENT specialists suggest the rhinoplasty or septoplasty depending on the type of complications a patient might have.
As for me, I never had any problem with my nose when I was younger but my slightly bulbous tip and a crooked bridge gave me character at school where my classmates use to make fun of me.
Once when I was a teenager, I found myself in the middle of a social media storm because of my nose. Right after this incidence, I started spending hours on Instagram, just scrolling, looking at the snaps of beauty bloggers, makeup artists, models with picture-perfect features but mine never matched.
What happened that changed my mind?
After school, I went to the university, there I learned through facebook that a deviated nose can be fixed with a modern surgical procedure.
 The information or knowledge of surgical management helped me manage my insecurities. I use to think that I might get way with overexposing my selfies, maybe use natural lighting or adjust angles well, but no matter what I did, my nose would still look big and ugly.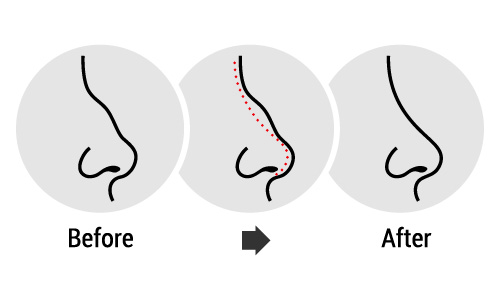 If you are worried about the misshapen nose or deviated septum, either from anatomical reasons or an injury, you need to know what the procedure encompasses, types and your candidature. I am covering all that I know and will share my experience as well.
Put on your top face up!
The treatment or advanced surgical procedure to improves the shape, size, and symmetry of a person's nose is called Rhinoplasty. It is called nose reshaping surgery, brings a better proportion to the rest of the face when performed by a skilled and qualified cosmetic surgeon.
Rhinoplasty is a life-enhancing procedure, a lot of patients have mentioned that their overall appearance has improved. People, after taking rhinoplasty or septoplasty (deviated septum surgery), feel that the nose now looks natural, somewhat similar to nose they have always wanted.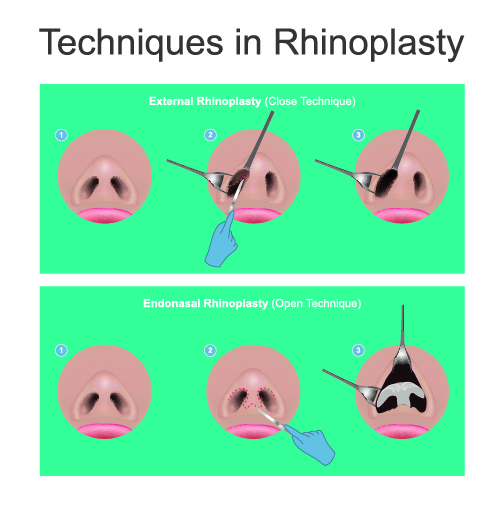 Septoplasty is mainly performed to treat deviated septum where both nostrils are not similar. One of the nostrils is bigger than another one. The condition may lead to nasal obstruction, frequent colds, and other nasal disorders.
The reasons behind the nose reshaping may depend on the individual, but in several cases, the specialist also recommends it when a patient needs to get rhinoplasty or septoplasty for improved nasal flow.
After the treatment of restructuring of the nasal structures as well as bone, cartilage, & skin, a cosmetic surgeon can perform one or more of the following:
Straighten a deviated septum or crooked nose

Smooth a prominent bump or slant in the bridge of the nose

Reduce the size (length) of an over-protruding nasal tip

Improve the size of a bulbous nasal tip

Fine a nose that is too wide for the face

Decrease the size of a nose that is too large

Renew symmetry to the nose after an injury

Resolve breathing problems by opening up blocked nasal passages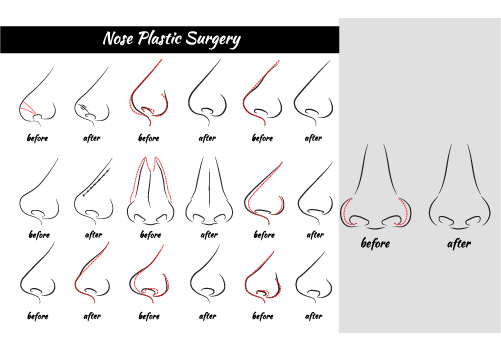 Am I the right candidate?
The treatment is quite straight forward and can be performed on an out-patient basis as its a daycare procedure. Anyone from all age groups can benefit from rhinoplasty as nose restructuring is one of the popular cosmetic surgery procedures for teenage patients too.
Even so, cosmetic surgeons still take extra care while deciding if a younger patient should be given a rhinoplasty. 
The reason behind the same is that a nose must be fully developed to perform the operation and the same happens around age 14 for girls and 16 for boys. Patients below 18 also need to exhibit emotional maturity and understanding of the cosmetic surgery process.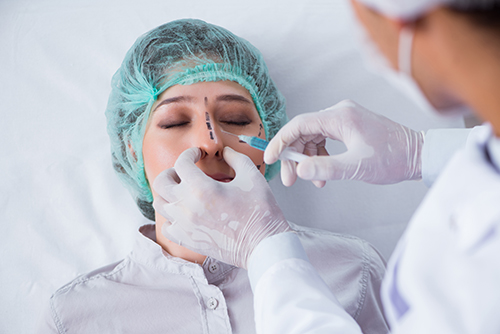 For patients of over 18 or 20, it is important for them to have realistic expectations. Since the procedure helps you improve your existing nose, it cannot make it perfect nor give you the nose of someone else. 
A skilled, qualified cosmetic or ENT surgeon can explain what is possible and help a patient achieve a nose that looks natural with your unique features.
Also Read: Instructions to Manage foreign body in Nose
But how can we identify which surgeon to consult with?
The nose job is a complex procedure that can be performed by a specially trained cosmetic surgeon. The clear choice is a surgeon who has prior experience and performs a nose job as a significant portion of the medical practice.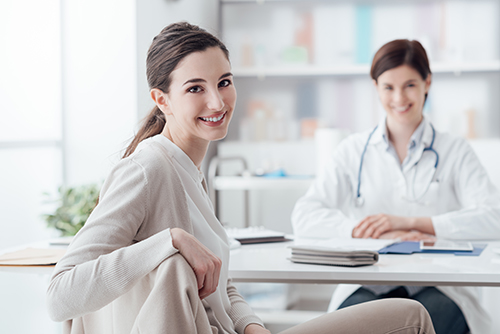 There are certain steps you can take to know and ensure that the surgeon is a good fit for you or not:
During the consultation, ask how many rhinoplasty procedures he or she has performed

Do look at before-and-after photos of prior patients

Decide for yourself if the nose looks natural to each individual patient

Also, see if the surgeon is trained in the advanced techniques and treatments or not
Nose surgery is a highly precise, specialized and daycare procedure. This clearly implies the exact techniques which a cosmetic surgeon using may look a little different each time. 
The same depends on the patient's anatomy as well as the changes he or she is looking for. Different anatomical conditions or size & shape of the nose may need different procedures or types.
Life after walking out with a beautiful nose!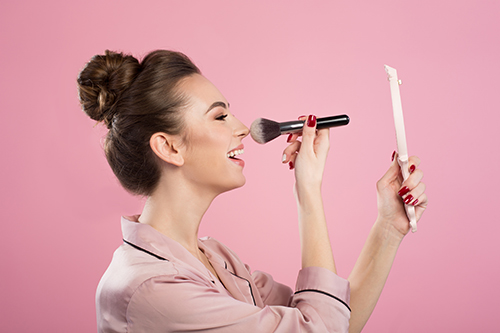 The procedures to correct the nose deformity is performed as an outpatient procedure using general anesthesia, or local anesthesia with intravenous sedation. 
After the advanced procedure, the nose may be placed in a splint. This supports the newly reshaped nose, protects the same from accidental contact in the near future and the patient can go home with packing inside your nostrils.
In some cases, the packing can be uncomfortable, however, its application is only temporary. Packing is generally removed after a week and the cosmetic surgeon may prescribe pain medication to help minimize the pain if any after the procedure for faster recovery.
The new nose will continue to improve, and a patient will be able to see the improvements the surgeon made after the initial bruising and swelling disappears. The results of rhinoplasty surgery are permanent.
 It clearly means your new nose will be with you for a lifetime which is why it is crucial that you choose a qualified cosmetic surgeon.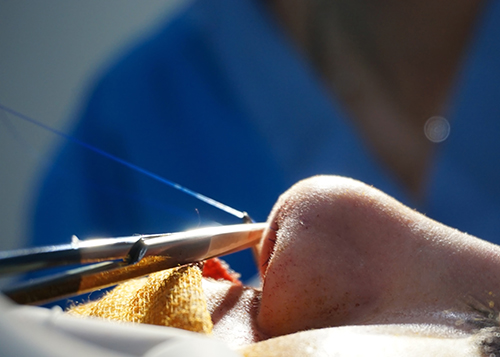 If you're considering a nose job, explore your options, meet with a board-certified cosmetic surgeon for a consultation. Also, after you have taken the procedure, you are likely to hear on a loop that "It wasn't required."
 But I assure you, after a couple of years, you will notice you are not running away from clicking photos, feel the better and balanced nasal flow. To me, it was a feeling of a huge weight lifted from shoulders. 
Also, I have decided to not let anyone make me regret the nose job. I am happy that I did.
Also Read: Something Stuck in my Throat Remedy