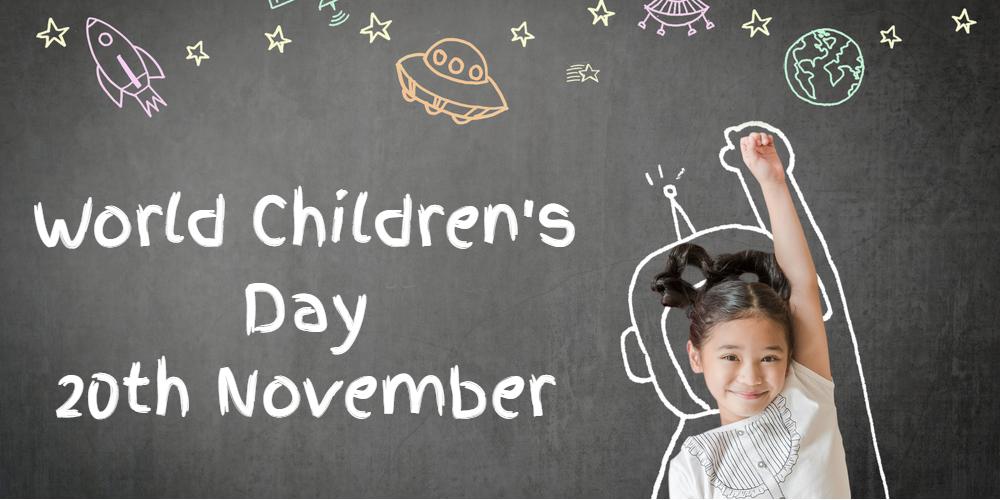 What is World Children's Day?
Established in 1954 as Universal Children's Day, World Children's Day is celebrated every year on 20th November to promote international togetherness, awareness among children worldwide, and improving children's welfare.
We Indians are aware that 14th November is marked as Children's Day to celebrate the first Prime Minister's birthday. But unfortunately, many of us are unknown to the fact that 20th November is actually an important date in world history. This day is quite significant as on this date sixty years ago, the UN General Assembly adopted the Declaration of the Rights of the Child in 1959. Then thirty years later i.e in 1989, the UN General Assembly adopted the Convention on the Rights of the Child.
Hence, to commemorate these significant milestones in their journey, the UN General Assembly marks 20th November as World Children's Day since 1990. This day provides inspiration to all the citizens to advocate, promote and celebrate children's rights. The actions of advocacy, promotion, and celebration of children's rights will contribute to building a better future for the children.
World Children's Day 2019 is special as it marks the 30th anniversary of the adoption of the Convention on the Rights of the Child by the United Nations.
Every year this day marks as an entry-point for parents, nurses and doctors, government leaders and civil society activists, religious and community leaders, corporate people, and media professionals, as well as the young people and children themselves to work in coherence with the government in building a better tomorrow for the children.
Also Read: Common Ear Problems in Children
Why is it important?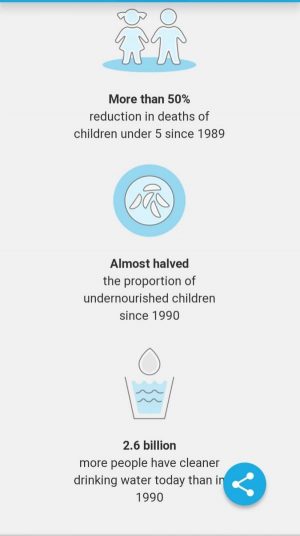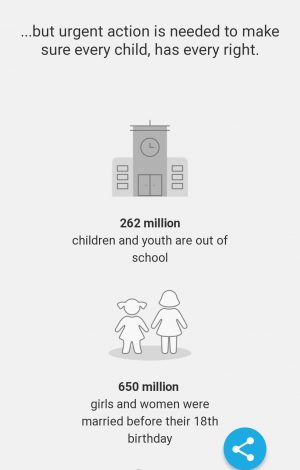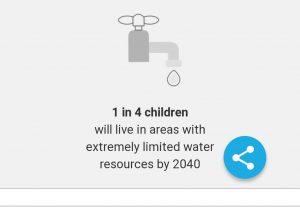 What is planned for this year?
With the common thought "Children of today, our keepers tomorrow", this year the UN plans the following-
On 20th November, children all over the world will speak their minds in various spheres such as media, politics, business, sports, and entertainment.

The world will 'turn blue' on this day. Landmark buildings around the world will light up to show support for child rights. You can also celebrate this day either by decorating the room with something blue or wearing one.

You might have seen or heard future leaders such as Greta Thunberg recently taking over the world with her powerful, "How dare you?" speech. Future world leaders will hold accountable leaders for the promises will they failed to fulfill at national summits organized in major capitals of the world.

Also Read: Are Indian parents responsible for obesity in children?
Do's and Don'ts to Keep Children Healthy
Although the Declaration has been adopted, a large percentage of children around the globe still do not enjoy a full childhood. Child abortions, child labor- these evil practices still haunt our society.  In addition to all these, malnourishment is another chronic condition that cripples the future generation.
According to studies, more than one-third of the world's malnourished children live in India. 
Here's a list of things that parents can do to provide the required nourishment to their children so that they can have a better future for themselves.
| | |
| --- | --- |
| Do's | Don'ts  |
| Set yourself as a good example in front of others | Encourage snacking on sweets and fatty foods. |
| Encourage eating healthy foods such as fruits, raw vegetables, low-fat crackers, and yogurt. | For children under age 5, give skim or low-fat percent milk, unless the doctor recommends it. |
| Allow children to follow their natural hunger on deciding how much to eat. | Add unnecessary sugar to drinks and foods. |
| Feed your children fruits and vegetables from an early age. | Make your children accustomed to extra salt by adding it to the food. |
| Ask children to prepare meals. | Force your children in eating them more. |
| Limit your TV and computer time. | Use food as a bribe. |
| Offer hugs, praise, and attention instead of food treats. | Express your love through food. |
| Water and milk are the best drinks for kids | Give them soda and other sweetened drinks as they add extra calories. |
Also Read: Indian Home Remedies For Cough For Kids