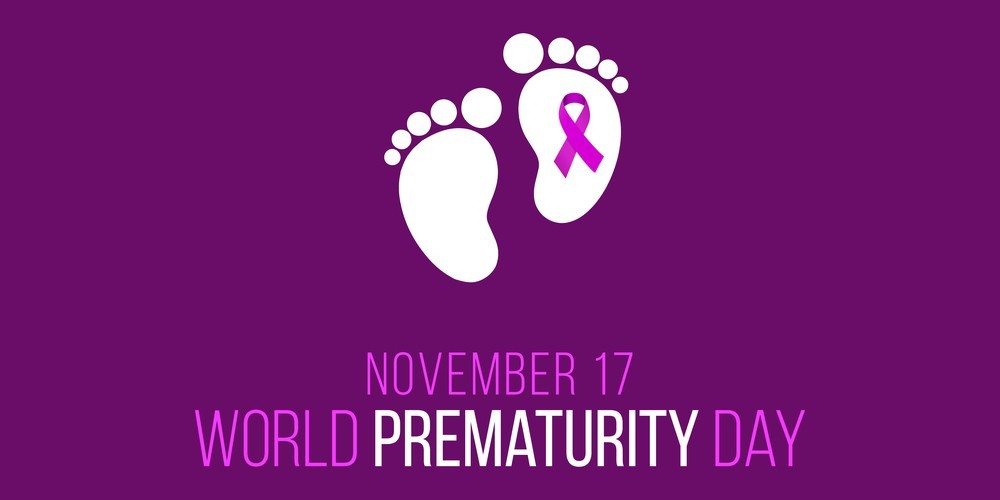 What is World Prematurity Day?
World Prematurity Day is celebrated every year on 17th November to raise awareness about premature birth and various issues that are related to premature birth. There are several health issues that arise when babies are born too early. Moreover, these babies face health problems in the long run that affects the brain, lungs, hearing or vision. 
Some facts related to premature births-
India ranks first amongst the top 10 countries with the highest number of premature births. 

The day was first celebrated in Europe in 2008 and ever since it is observed worldwide. 

Every year, approximately 1 million children die due to complications of premature birth.*
*The above facts are taken from the official site of the World Health Organization.
Also Read: How does pregnancy change the female?
What is prematurity?
Under normal circumstances, pregnancy lasts for 40 weeks. Premature or preterm birth is defined as a baby being born before 37 weeks of pregnancy have been completed. Depending on the gestation period in which the prematurity occurs, premature birth can be categorized into three-
Birth occurs before completion of 28 weeks, also known as extremely preterm

Baby borns between 28 to 32 weeks, also known as very preterm

Birth occurs between 32 to 37 weeks, also known as moderate to late preterm 
There is a stark difference between the survival rate between the babies born prematurely in developed countries and low-income countries. This can be explained more vividly with an example. 90 percent of preterm babies born in developing countries have a slimmer chance of survival while only 10 percent are prone to dying in high-income countries.  The reason being there is a lack of basic, cost-effective facilities such as warmth, breastfeeding support required for proper care throughout the gestation period. 
Why premature birth occurs?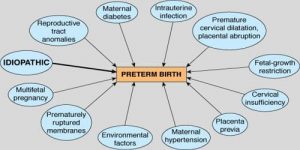 The chances of premature birth increases if the expecting mother has a problem or practices unhealthy habits. Below mentioned are some causes that increase the chances of premature birth-
Instances of previous childbirths being premature

Pregnant with twins, triplets or other multiples

Pregnancy through in vitro fertilization

Issues in the uterus, cervix or placenta

Smoking cigarettes

Doing drugs

The amniotic fluid and lower genital tract gets infected 

Chronic conditions of the mother such as high blood pressure and diabetes
Complications due to premature birth
There are both short-term and long-term problems that can develop in babies born prematurely. It is believed that earlier the baby is born, the more complicated the problem is. Some of the complications that occur in babies who survive after premature births are-
| | |
| --- | --- |
| Long term complications | Short term complications |
| Problem in vision and hearing | Difficulty in breathing due to an immature respiratory system |
| Behavioral and psychological problems | Problems in the heart |
| Difficulty in learning | Risk of bleeding inside the brain |
| Chronic health issues such as infections, asthma, feeding problems | Issues inside immature gastrointestinal systems |
| Cerebral palsy | Risk of blood problems such as anemia and newborn jaundice |
How to stay healthy during pregnancy to avoid premature births?
It's of utmost importance for expecting mothers to eat a healthy diet as they are the ones who are providing proper nourishment to the growing fetus inside the womb. A healthy diet should include enough folic acid, iron and other nutrients.
Start your prenatal care as soon as you find out that you are pregnant
Prenatal care includes all the prenatal tests and routine visits to the gynecologist. This monitors the baby's health as well as the mother's health. Regular visits to the doctor can help to diagnose and deal with any problem as soon as possible. 
Take care of any health problems
Mothers with chronic health issues such as diabetes, depression, or high blood pressure should take special care so that it doesn't cause any problems during pregnancy. 
Don't smoke, drink alcohol, or do drugs
Exposure of the baby to smoke or drugs during pregnancy can cause some serious health concerns. Drinking alcohol during pregnancy can lead to birth of a baby with fetal alcohol syndrome. It is important that you talk to the gynecologist if you have difficulty overcoming these habits. (Also Read: 9 Benefits of Coconut Water During Pregnancy)
Gain the right amount of weight
There's absolutely nothing wrong with gaining weight during pregnancy. If you are already overweight, then gain less. Keep an eye on what you eat and how much you eat. 
Exercising during pregnancy is important for both the baby and the mother. It helps to keep off issues such as insomnia, pain in the muscles, the excessive gaining of weight and mood problems. There are different exercises for pregnant women which can be practiced in each trimester.
In this fast-moving life, expecting mothers might not be able to provide the full nourishment to the baby. It is important to take prescribed multivitamins that contain folic acid, calcium and iron to develop the fetus properly as well as prevent birth defects.
It is likely to feel tired during the pregnancy so take naps whenever you can. It is normal to feel anxious especially during the final semester which can make you lose your sleep. Make sure that you sleep for 7-9 hours of deep sleep every night. (Know about: Best Sleeping Positions During Pregnancy)
Seafood such as fish, prawns, etc. are rich sources of omega-3 fatty acids, zinc, and iron. Remember not to eat raw or undercooked as this can cause vomiting or nausea. 
Keep an interval of 12 months between two pregnancies
It is important that you keep sufficient time before planning another baby, especially if your previous births were also premature.
Outlook
It is important for would-be mothers to take care of their health so that the baby is born without any complications. But it is always prudent to visit the gynaecologist if you feel any uneasiness or discomfort. Under some serious conditions, there can be complications that can harm both the baby and the mother. For such instances, doctors recommend an MTP. If you want to know more about pregnancy-related complications, visit our clinics today.