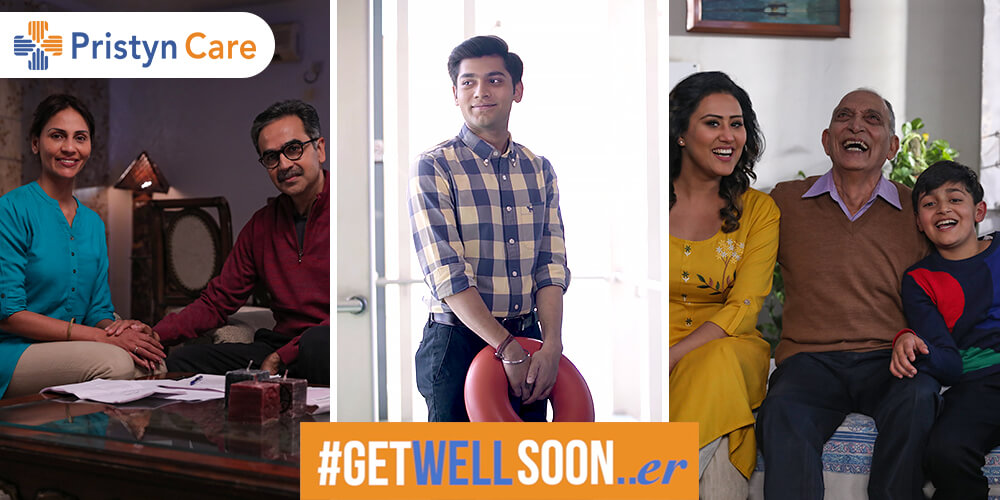 "Get Well Soon" – we commonly use this phrase as a wish to someone suffering from an ailment. However, the vagueness of the word 'Soon' makes the wish seem hollow and uncertain! 
Pristyn Care has launched a campaign – #GetWellSooner – to ensure a faster treatment and speedy recovery by using the latest technology for surgeries as well as owning the entire patient journey from disease to treatment to recovery.  By this campaign, Pristyn Care aims to raise awareness about their minimally invasive surgical technologies such as laser surgeries and laparoscopic techniques. 
Pristyn Care's unique services such as personalized 20 min consultation with specialists, shorter hospital stay, free pre-and-post-surgery follow-ups, 30 min insurance claims and assistance in reimbursements for all its patients, and dedicated Care Coordinators at hospitals help patients get one step closer to recovering sooner.
As compared to open surgeries in which large cuts are made, a beam is used in laser treatment to treat the disease. As no cuts are made, there are no wounds. Hence, a person is able to recover much faster, with minimal post-surgery pain. Correspondingly, the post-surgery complications and chances of recurrence of the disease are minimal.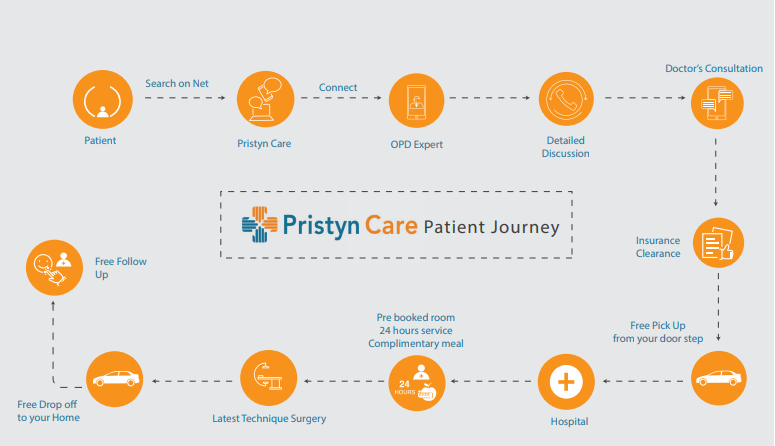 Patient Journey at Pristyn Care-
A detailed discussion with the medical coordinator-

The first step for a person who contacts Pristyn Care is an on-call discussion with our medical coordinators. After gathering a detailed understanding of the patient's medical history, the medical coordinator schedules an appointment with the relevant specialist at the Pristyn Care clinic nearest to them. 
Doctor's consultation-

The doctor examines the patients to diagnose the disease and recommends the treatment. At times, when further diagnostic tests are required the medical coordinators book a diagnostic test at the partner diagnostic center as well as share the test results with the patients and the doctors. 
Insurance approval-

The insurance team in coordination with medical coordinators takes care of the process by getting in touch with the partner hospitals and recommending the best hospital that offers maximum coverage according to the patient's insurance in under 30 minutes. Without charging any extra cost, patients are upgraded to private rooms. Moreover, at times, the co-pay component of insurance, which is a major burden for patients, is also waived off. 
On the day of Surgery-

The specialists of

Pristyn Care use only the most advanced technology to perform the surgery. Hence, the patient is able to go home within 24 hours or in a few cases, 48 hours. Pristyn Care provides all these facilities such as free pick up and drop, a dedicated Care coordinator at the hospital, complimentary meals for attendants during the patient's stay at the hospital. 
Follow up and diet instructions-

The follow-up consultation provided at Pristyn Care is also free of cost. Moreover, during discharge, the doctors provide diet instructions that help them recover faster. 
Elderly people who are skeptical of undergoing treatment through surgical interventions, even though when it is using the latest technologies or young patients who are embarrassed or scared to share their problems with friends, colleagues, etc. can open up without inhibition to Pristyn Care specialists and medical coordinators regarding any health issues. 
The two main USPs that make Pristyn Care the most reliable chain of multi-specialty clinics for daycare procedures – advanced treatment and specialized doctors.
Pristyn Care is giving added value to all their patients through technical and human interventions at every step. Visit Pristyn Care clinics if you are in pain and we will help you #GetWellSooner. 
Also Read: