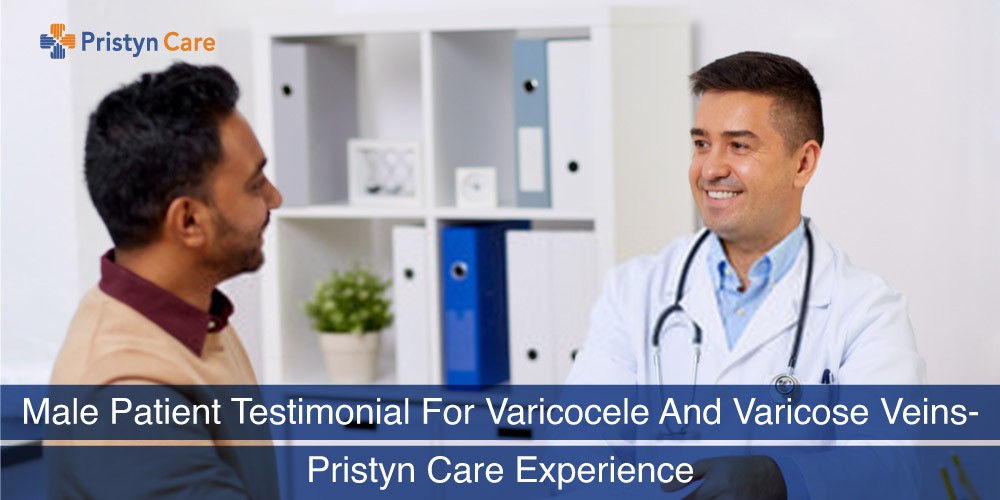 Varicose veins and varicocele both conditions are caused due to damaged valves and walls in the veins, due to which pooling of blood happens. Varicocele can be considered as the varicose veins of the scrotum. Although both the conditions are quite common, in very few cases, it is seen that both conditions occur at the same time.
The treatment options for both varicose veins and varicocele are different.  Resolving one condition at a time permanently is the right approach for the treatment. 
Here, we bring forth the story of a patient who had to face the troubles of varicose veins as well as varicocele, both at the same time. 
The concerned patient is a male in his mid-30s. When all other treatment options failed to work, the patient underwent surgical treatment for permanent relief.
Vivek, 35, is a businessman. He first noticed heaviness and bulging veins in his legs around September 2019. It started with mild pain but over time, the veins became quite noticeable and the area around the veins started swelling. For a few weeks, he googled a lot of home remedies and tried them all, but none of them was successful in providing significant relief.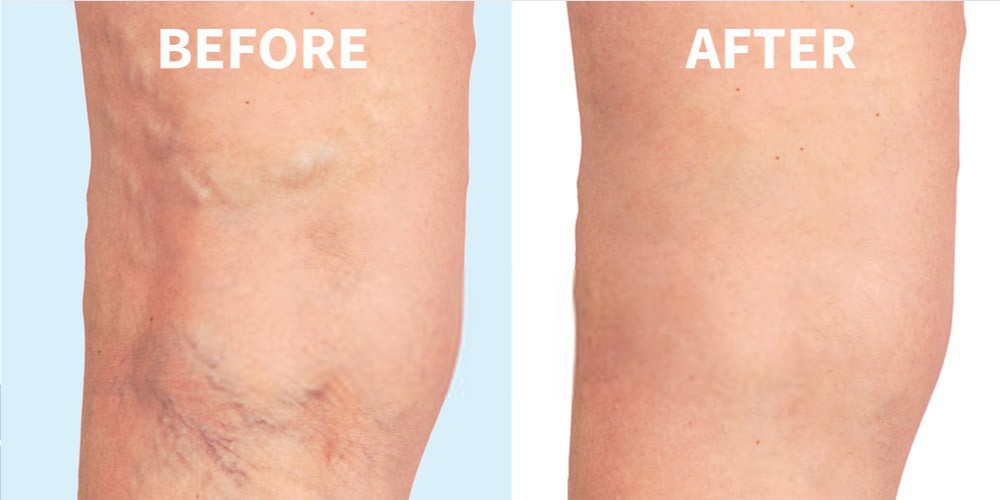 To add to his misery, he started noticing similar bluish-red veins on the left side of his scrotum.
At this point, he was dealing with double discomforts, both of varicocele as well as varicose veins. When the pain and soreness of swollen veins started disrupting his daily life activities, he searched the symptoms on google and eventually came across Pristyn Care clinics. He booked his online appointment with one of Pristyn Care vascular specialists.
After the initial diagnosis, the doctor told everything about varicocele and varicose veins and told him that if proper treatment is not done for the conditions, they can worsen and cause a lot more discomfort. The doctor told Vivek that the only permanent solution for varicose veins and varicocele is surgery. At first, Vivek was a bit apprehensive but eventually, he agreed.
Vivek underwent laser treatment for varicose veins followed by laparoscopic varicocelectomy at Pristyn Care. Yes, there was a gap of a few weeks between the two treatments to ensure his speedy recovery. 
The Pristyn Care doctor told him to opt for the laser treatment first because his condition of varicose veins was worse. The laser treatment enabled him to recover fully in just 3-4 days. He was totally relieved and gained more trust in our doctor.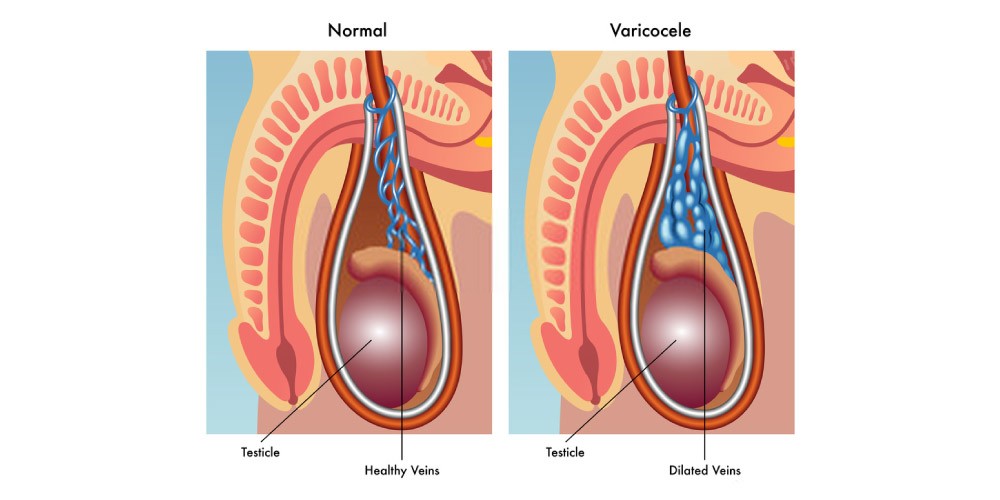 It has been around 4 months since his treatment for both the conditions and this is what Vivek has to say.
Words from the patient
"Varicose veins were already causing a lot of troubles in my life. On top of that, when varicocele symptoms started surfacing, my life became even more miserable. Upon the advice of the Pristyn Care doctor, I agreed to undergo surgery for both varicose veins and varicocele. Although I was hesitant,  I had no other option. First, I received laser treatment for varicose veins and then about a month later, I underwent laparoscopic varicocelectomy. Both the treatments were absolutely painless and really effective. I did not have to stay in the hospital, and in less than a week after the surgery, I recovered completely."
He further said "The doctor just advised me to follow a few precautions which I did, and they helped me carry on with my routine life without any major discomforts. It has been more than 4 months since my surgeries, and I have not faced even a single postoperative problem. Now when I look back, I feel really happy that I took the right decision at the right time. Also, I am very thankful to the team at Pristyn Care for arranging everything for me, right from insurance claims to commute to follow-ups. I could not have imagined a more seamless and convenient surgical experience"
Vivek prioritized his health and took a wise decision at the right time. You can and you should also do the same. If you are dealing with varicocele or varicose veins, do not delay seeking medical help. Consult a doctor immediately and receive proper treatment. 
Take Away
Problems like varicose veins and varicocele are quite common. But the commonality should not make a person take them casually. Once you start noticing the problematic symptoms of any underlying vascular issue, it is of utmost necessity to seek timely medical consultation.
Thankfully, the modern treatment options that are minimally invasive in nature provide the best way out of such painful problems.
If you are currently dealing with varicose veins or varicocele, it's time you step out and actively avail the best treatment. Feel free to contact us at Pristyn Care for the best consultation and treatment experience. 
Also read: