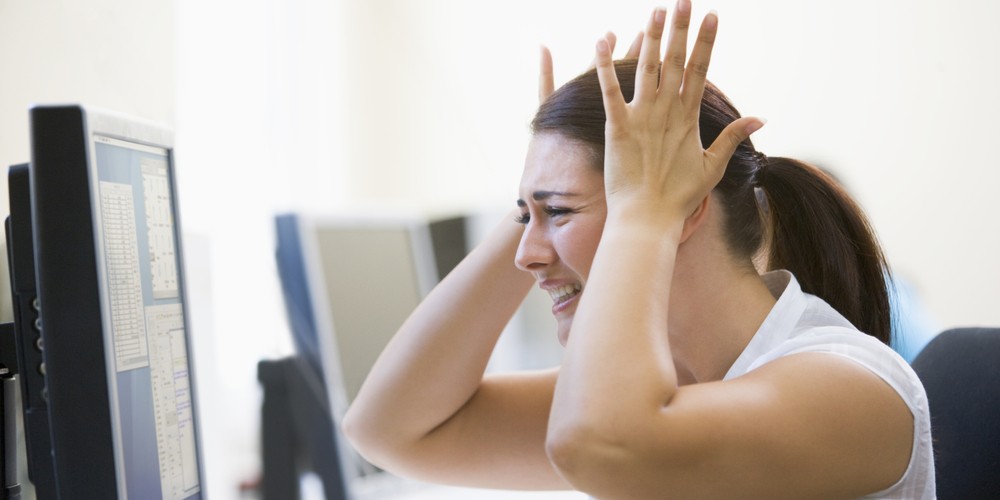 It's nothing new that our lives have become stressful. Our professional lives work us down into the ground. The responsibility of meeting deadlines or that big project on your plate, all can leave you frantic. The important presentation can really make you feel the pressure.
There are numerous reasons that make you anxious or stressed at your place of work. Soon after a while, it starts affecting your personal life also. You start skipping lunches, burn that midnight oil to complete that task list and spend the weekend worrying over the next week's targets. 
Fortunately, if you address the problem head-on, it will help you make more efficient and more dedicated to your job. 
15 things that can help de-stress at work instantly-
Reset Your Morning


Working stress-free at work starts in the morning. In this hectic schedule, we tend to check our inbox for that important mail as soon as we open our eyes. And if the mail asks about your work progress or the client's disapproval for the creative, then you are stressed for the rest of the day.
Start your morning in an easy way. Keep your phone away from the bedside table before sleeping. Replace that alarm tone in your phone to the retro alarm clock. Instead of checking your phone the first thing in the morning, try meditating for a few minutes, go out for a jog or brisk walk. This will prepare you for the day.

Take Charge of What You Can Do


Not having a plan-of-action for the day can often leave you stressed at work. So, as soon as you reach your workplace decide the task for the day. Prioritize your pile of work on the basis of urgency. Decide on what you are going today and what can wait till tomorrow. Simply just decluttering your desk can help to calm the mind.

Let's Take A Break!


Studies show that employees who take breaks at regular intervals are more efficient at their workplace than employees who continuously stare at the screen for a seven-hour stretch. Work will always pile up. As soon as you finish one task, the next task will be queued. Remember to log out from the system every couple of hours. Walk around the block to take in some green. The fresh air helps to de-clog the mind and makes you more active at work.

Also Read: Less Walking can lead to Varicose Veins, Learn about Top 10 ways to prevent varicose veins

10 Mins of Exercise


Studies show that exercise not only burns calories but also helps to ease out stress. So, instead of spending more hours on the strategy, go out for a light jog with a colleague. Another way is climbing the stairs instead of taking the lift.

Keep An Eye On What You Eat or Drink

If you drink lots of caffeine, sugar, or processed foods it further aggravates the problem of anxiety. Make healthy swaps. Instead of caffeinated drinks, drink water or herbal tea. Replace those munchies or energy bars with a bowl of fruits and nuts. The nutrients might not help cure anxiety, but it will definitely increase your overall mental well-being.

Also Read: 15 Food you thought were healthy but actually aren't!

Inhale and Exhale


The simplest way to de-stress at work is by taking a deep breath. When you take a deep breath, the oxygen flow to the brain increases. This makes the brain work faster and new ideas pop in the mind. Inhale from your nose and exhale from your mouth a couple of times to melt away the stress. You can do this sitting at your desk, in a meeting or even traveling.

Talk It Out With A Friend


Whenever you feel stressed, discuss it with a friend. When you pour your heart in front of somebody, it releases a hormone known as oxytocin which is a stress-reliever. Additionally, your friend might shed some light or bring out another angle which can solve your problem better.

Get Motivated


Sometimes a healthy dose of motivation is all you need to kick start your work. You can simply listen to or watch motivational speeches or lectures to re-ignite yourself. For instance, TED Talks can help when you think nothing is working and everything has come to a standstill.

Meditate for 10 mins


When you have run out of ideas or simply stressed about the presentation you are supposed to give, close your minds and meditate. It works best when you move from continuous hustling and bustling and sit in more quiet surroundings. Now you can practice personalized meditations through apps.

Also Read: Yoga Poses For Every Woman

Apply Essential Oils


Almost every illness can be cured using aromatherapy. Lavender is the most common essential oil that you can use to de-stress. Lavender oil can alleviate headaches, anxiety, depression and even muscle pain.

Listen to Music


Music plays a great part in lighting up our moods. When you feel burnt at work, plug in your earphones and listen to some relaxing sounds or music. This helps to calm the nerves and decreases stress hormones that affect your immunity system, weight, and memory. It might come out as a surprise to you but listening to music at work enhances your creativity level.

Take a Power Nap


Your mind takes a toll when you are stressed. You feel lethargic which further lowers your efficiency. If you feel severely stressed, simply take a small nap by closing your eyes so that the brain can recharge. This will help stabilize emotions, increase energy and restore brain functionality.

Cut Down on Caffeine


Coffee contains a larger amount of caffeine than tea. The anxiety increases when you drink coffee and you are already stressed. So instead of drinking that cup of cappuccino, make yourself a cup of tea.

Also Read: 15 Side-Effects of Consuming Green Tea

Connect To Nature


Research shows that spending some time with nature can help you relax at work. At regular intervals, go out for a walk at the park near your office, or simply sit for a few minutes. Although not confirmed, studies also reveal that looking at greenery images or scenery images can help you calm down.

Spend Some Time With an Animal


When you go out for a walk, spend some time with your furry friends. It releases oxytocin in the brain which reduces anxiety and enhances your mood.
Final words
Stress has become a universal problem. This is one of the major factors that contribute to other ailments such as constipation, piles, cardiac arrests, diabetes, etc.  Over the last decade, children also suffer from this problem. Continuous stress affects both the professional and personal aspects of life. Even if you are not stressed out, practicing these tips can boost up your mind and therefore, make you more efficient at your job.
Also Read: Depression at workplace: What to do?