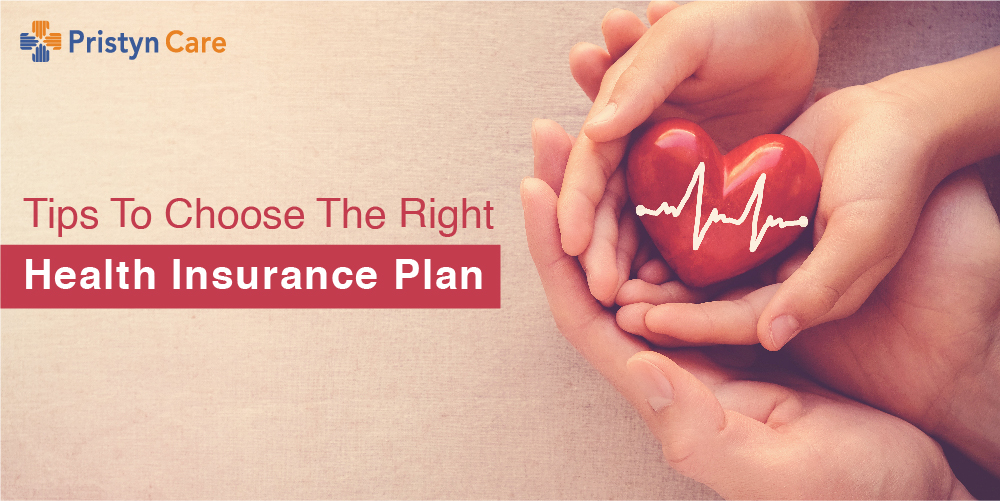 In medical emergencies, having health insurance does become handy. To protect oneself from a financial cripple, having an insurance plan is of utmost importance no matter what job you are doing or current life status. It really does become very tedious to choose the right health insurance plan. In the ruckus of choosing appropriate health insurance, we often fail to keep in mind some tips. Let's have a look at some of the tips so that you can make an informed decision while getting a health insurance plan.
What exactly is a room sub-limit? It is referred to as a percentage of the sum insured to which the insurer will pay the claim for different hospital expenses such as doctor's fees, surgery/operation charges, nursing expenses, medicine cost, and room rent. To understand this better, let's take an example. A hospital room rent is capped at 1 percent of the sum insured for a policy of Rs. 1 lakh. Hence, the room rent would cost at Rs. 1000. This limit can be expressed as an absolute amount or as a percentage of the total sum insured. Hence, keep in mind to choose a health insurance plan that offers without any sub-limits. 
Consider this important feature of no claim bonus (NCB) before getting yourself a health insurance plan. If you do not make any claims during a policy year, the insurer offers additional coverage as a bonus. In India, most insurance providers offer this amount during the policy tenure. While renewing the health insurance policy, remember to avail the bonus. The bonus can also be earned in the form of a cumulative bonus to the sum insured. The percentage of NCB increases with the number of claim-free years.  So remember to choose a health policy that has the feature of NCB.
Also Read: Do Health Insurances cover Cosmetic Surgeries?
There has been a shift in the scenario of health insurance plans in India. The insurance plans have become more customer-oriented. Some insurance companies now have come up with perks with their plans to cater better to the customers. Some of the benefits that should be considered with a plan include free health check-up or discount on the premium. For instance, if you are a fitness conscious customer, you might get a discount upon meeting a pre-defined fitness goal.
Number of pre-existing diseases
Check a list of the diseases that are covered under the insurance plan. Another thing people who are buying insurance often forget is that there is a waiting period before the insurer covers the disease. Generally, the waiting period ranges from two to four years. Two things can happen when you buy the plan. First, the policy totally excludes the disease. Second, you have to wait for a certain period. The waiting period of certain diseases such as hernia, piles, sinusitis is for two years. Avoid health insurance plans that cap the coverage for every single disease it covers.
Choose the right sum insured
When you buy health insurance it is for the future. So the cost of a heart surgery which is Rs. 5 lakh today will not be the same after a decade or two. Hence, purchase an insurance plan that increases the cover each year if you do not make any claim.
Get a plan as soon as possible
It is better to get yourself an insurance plan as early as possible. It will be better for your finances also. The premium you pay at a younger age is much lower in amount than the premium you pay at a much later age. Let's simplify this with an example. If you have just started your job then you have to pay a lesser premium and will get better coverage as your parents will be considered young. But if you get a health plan at 35 or 40, you might have to consider other factors also. Your parents will be older, hence, the premium is increased and the coverage of diseases also decreases.
Also Read: Get the Claim of Your Laser & Laparoscopic Surgery Through Health Insurance
It is a fixed amount that the insured person pays out of his pocket for the services covered. You can pay this at the time of service. Always read the terms of the insurance plan to determine the services covered by the co-pay option. The option can include physician visits, emergency room visits, specialist visits, and other medical services. Therefore, it is always better to avoid plans that have a high co-pay amount. For instance, there can be a health insurance plan that makes it mandatory for people above 65 years to pay 10%-20% co-pay amount.
There can be both single and family floater plans. The later indicates to a plan that provides coverage to all the members of the family. In contrast to single plans which cover only single individuals, this insurance plan covers the entire family. This is an important feature to consider. Any member of the family can use it. For instance, if you have a family plan for the entire family including parents with high ages, then it is not a wise option to include yourself in that plan. This is so as high age parents are more to getting sick and will be in continuous need of the plan than you. 
Word of Advice from Pristyn Care
There are other factors to consider such as current health status, the city you are residing, the job profile before purchasing a health insurance policy. Discuss your needs with Pristyn Care's medical coordinators who can help you with every step of insurance approval. Just call the number above!
Also Read: