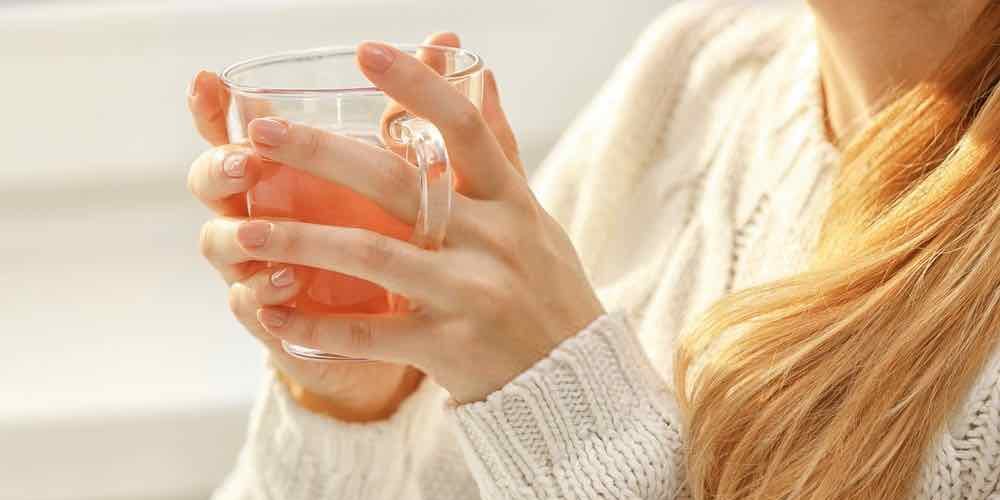 Winter is coming!! And hence the preparations to keep ourselves cozy have already begun. The most loved season is on its way and so is the vacation planning and gorging on a great variety of delicacies. Our busy lives do not allow us to think much about ourselves these days. The cut-throat competition, workload, plethora of responsibilities are our modern-day companions who refuse to leave our side at once. 
Winter also comes with flu, viral, cold and cough, skin problems, a lot of inactivities. Due to drastic changes in weather, our body takes time to accommodate and fight back the pathogen resulting in many health problems. We will be here throwing light on "10 ways to stay healthy this winter". Our body does a lot for us- it houses us. It's our onus to keep it healthy in extreme weather conditions. Following are the ways in which we can do so:
Include some herbs in cooking


Onions, garlic, ginger should be included in cooked food. It not only makes food delicious but also helps in improving the immune system and curbing winter chills by keeping the body warm from within.

Include turmeric in food


Turmeric is a miraculous spice that is used from ancient times in treating wounds, inflammation and heart diseases. It acts as a powerful antioxidant. Turmeric has scientifically proven health benefits. Although it should not be consumed in very large doses, it is safe for almost everyone when consumed in food inappropriate amounts daily. It also helps in combating winter discomforts. It can be used in milk before sleeping to keep the body warm.

Moisturizing body regularly


With winters come many skin and hair problems as well. Cool breeze steals your body moisture and makes it dry and itchy. It's best to keep moisturizing lotion with you every time during winters and apply it after washing hands, taking a bath or after regular intervals to keep away dry skin problems.

Comfortable clothing


It's important to wear clean comfortable clothes in winter so that it doesn't aggravate dry winter skin. It's better not to wear wool or heavy fabrics with direct contact to the body. Instead, wear light materials made from the light breathable fabric before wearing heavy fabrics to prevent cold.

Eat right- Add Omega 3 Fatty Acids


Omega 3 Fatty Acids are a healthy type of fat that is naturally found in many types of food, including fish, plant seeds and nuts. These are anti-inflammatory and helps in joint pains and stiffness. Shorter days of winter might bring blues and anxiety problems to many people, fatty acids help in curbing that too.

Get plenty of sleep


It is observed that people who sleep 8 hours a day are more likely to avoid catching a cold. The body might secrete a hormone called melatonin which induces sleep. So, it is better to get proper and more and more sleep to avoid anxiety and jitters during winters. And what could be better than waking up with a fresh mind and body completing the whole cycle of sleep!

Eat fibrous food


The nutritional value of some vegetables like cauliflower and broccoli is very high. They are fibrous too which is a perfect warm-up for winters. Pomegranate, sprouts, citrus fruits like grapefruit, oranges, etc. are a very good source of vitamin C and vitamin A. Above all, soluble fibers are the best way to decrease inflammation which is very common during winters and help to boost immune system which further aids in fighting back the viruses and bacteria that the cool breeze or winters might bring. A high fiber diet also protects the digestive system and helps in smooth bowel movement in all age groups.

Hydrate and exercise


With such advanced and revolutionized technology, we can easily get several tutorials regarding exercises and workouts anywhere anytime. Then what stops you from working out during winters. There are plenty of resources online and even gadgets that provide numerous ways to stay fit and exercise. So, don't let lethargy creep in your life during winters and keep exercising. Your body should be kept hydrated during winters. Most of us decrease water consumption when the weather is cold. That should be avoided. Consuming fluid-filled fruits like oranges, strawberries, oatmeal and yogurt serves as the best hydrating agent to your body in winters. Seasonal veggies of all types help you stay nourished and also provides warmth to your body.

Eat a healthy balanced diet


A healthy balanced diet is considered best to provide your body with all the vital elements and nourishment that it needs. A diet rich in iron, zinc, fiber and vitamin C is suggested to be best to stay well during winters. Intake of fish, eggs and cheese should be increased. Spinach is rich in zinc. There is a lot of variety of foods that could be prepared with a twist and different spices which makes them delicious and healthy for winters as well.

Cleanliness




The question of cleanliness is quite prominent during winters because one tends to avoid it. Following basic hygiene practices will help to keep you healthy all through winter. Some of the common hygiene practices are:
Washing your hands: The icy cold water is dreaded during winters so people tend to avoid washing hands too which in turn invites many infections and diseases. Make sure to wash hands frequently with warm water if you have a sensitivity to cold water.

Proper room ventilation: During winters one tends to get cozy and wants to confine themselves to avoid pinching cool breeze. Seldom do they realize that a closed room has a very low circulation of fresh air which might house pathogens and diseases like asthma, allergies, cold and flu.

Wash woolens and sun your mattresses: Woollens should be sparkling clean before you start using them in winters as it would reduce the amount of dirt these heavy fabrics carry around. And also, our mattress is considered the easy target and house for bacteria. Putting them out in the sun for a few hours would eliminate this danger.
Final words
Apart from all the above tips, get some sun, take shower daily with lukewarm water, and wash your hair. These petty small things might make it easier and safe to combat winter threats. Also, stay cozy, comfy and stylish with those long boots and classy jackets and warm sweaters, gorge on different dishes as winters are a getaway to eat a lot. Just make sure to have a balanced and healthy diet. Happy winters!!
Also Read: Home Remedy to Stop Runny Nose and Sneezing