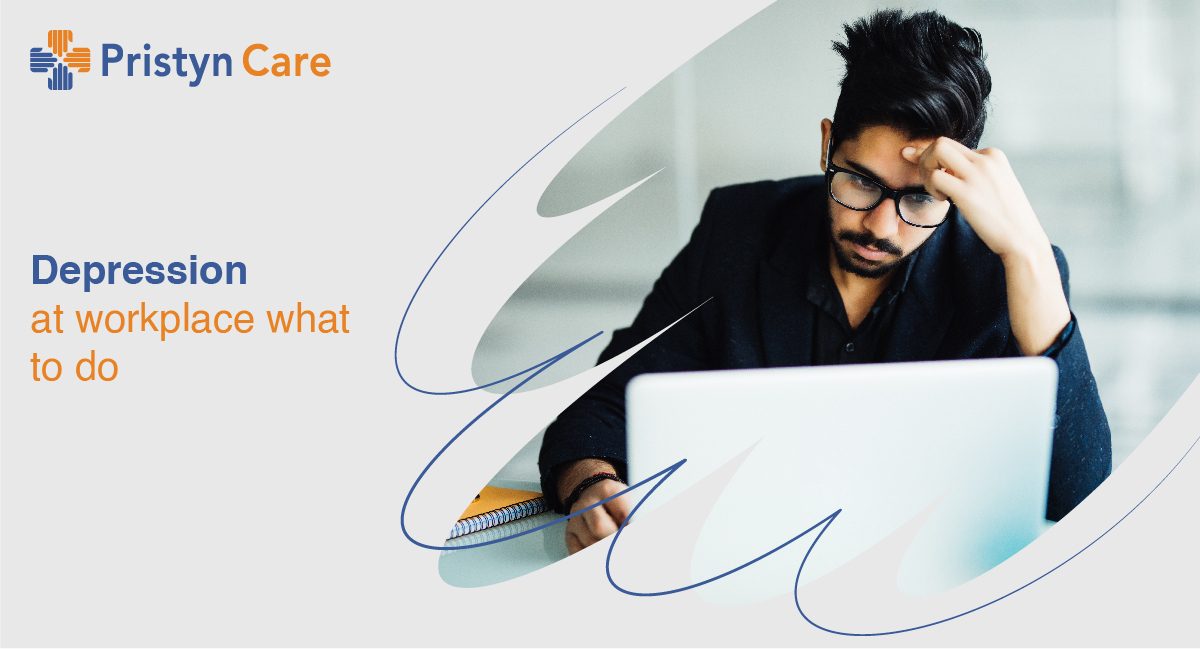 What you notice about yourself in the office is your happy pretentious face every morning. What you fail to see is the reason behind this plastic smile.
---
News Update
The news surfacing that Microsoft Japan implements 3 days weekend. The result has been a boost of 40% in productivity. It all started with a "work-life choice challenge" where approximately 2280 employees participated. This news is especially encouraging for many Japanese workers as a work-life balance has been a growing issue for a long time. Employees experiencing depression and extreme stress has been a common cause of illnesses. 
---

Traps that may trigger depression at the workplace
You feel as if you have no control over anything
You cannot change the work culture overnight and you do not feel like sharing your problem with anyone at the workplace because they would not understand.
Unable to maintain work-life balance 
Continuously doing your work after office after office hours and struggling to maintain family relationships or take care of children and other household chores.
This is a major reason for depression in most workplaces. Threatening and demotivating conversations at the workplace with your leads or coworkers can be highly associated with depression.
Also Read: Depression or Bad Mood? Know how to cope up with depression.
The value that does not align
There are times when either you don't like what you are doing at your place or it does not add any value to the organization.
Lack of sleep and irregular work hours
If you do not have a work schedule and dedicated sleep time, it may affect your mental health. If you do not take proper rest, it makes you vulnerable to mental and physical health issues.
With today's lifestyle, the consumption of marijuana, weed and other drugs is increasing every day. Sometimes, the withdrawal symptoms are severe and may result in depression. Better do not start them at all.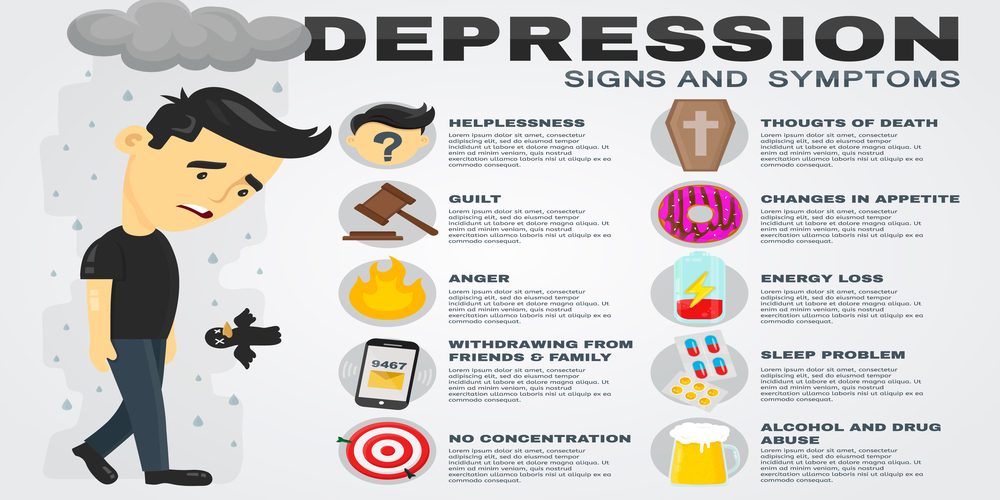 What to do about depression in the workplace?
Prioritizing you both physical and mental health is a responsibility of an employee as well as the employer too. It is not only a smart decision but also a necessary step to make everyone feel comfortable and safe at work. All this makes your workplace healthier and happier. Here are some plans to keep depression at bay.
First of all, find out if it is stress or depression. 
Struggling to cope up with your work, withdrawing from your coworkers, trouble sleeping at night, unable to meet deadlines are all signs of stress leading to depression.
Surround yourself with objects that give you positivity
Surround yourself with things that bring joy to your face and a positive vibe. It can be photos, plants, colors or maybe something familiar.
Do you have a recreational area or playing area at your workplace? Utilize it
Playing is equally important as it increases your creativity. Building connections, collaboration and a sense of belongingness come when you gel with your co-workers. Take a break for some recreational activities for a few minutes.
Exercise before or after work
We do not listen to our parents when they say "Do some exercise, do be lazy." If you are obese then you will be able to lose excess weight that may be the reason for your stress.
If you are depressed, feel free to share your problem or condition with someone at work. You never know, you may realize that you are not alone. Take one thing at a time when you know you are messing up with things at work. Be kind to yourself.
Give yourself a break from work. Go for a walk, breathe fresh air or meditate at your desk.
Last but not least, find treatment
Depression is an illness and a strange one. People think going to a doctor for depression is an act of embarrassment in society. It is still a taboo. Consult a doctor, it is similar to any other illness.
Bollywood celebrities from Deepika Padukone to Karan Johar, Anushka Sharma to Varun Dhawan and from Shah Rukh Khan to Illiana D'Cruz everyone has overcome this PHASE called depression.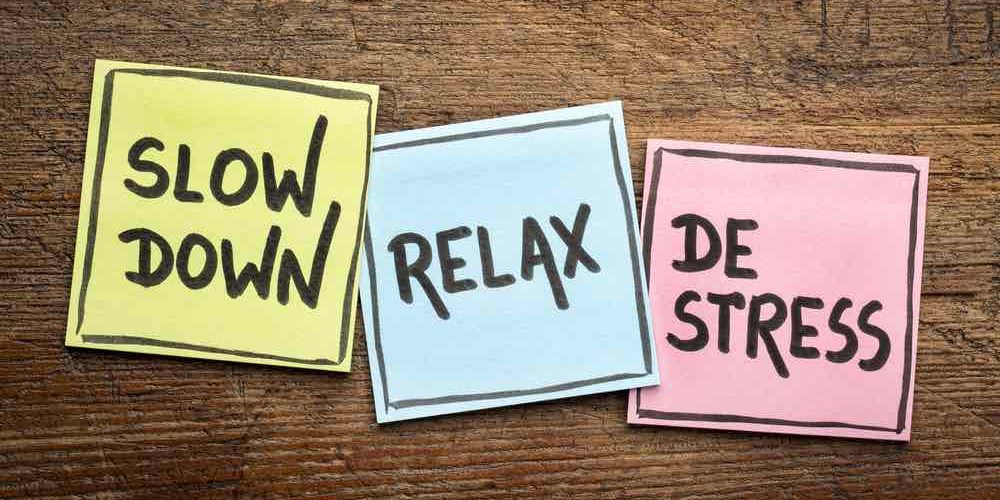 List of activities that people must get indulge in to relieve stress during work or after work
| | | | | | |
| --- | --- | --- | --- | --- | --- |
| Volunteering | Talk to your roommate | Talk to colleagues | Meditation | Take a break from the internet | Coloring |
| Stretching | Talk to family | Play board games | Avoid work mails for some time | Go shopping | Cook  |
| Take a nap | Venting about your day | Practice a hobby | Host a party | Take breaks | Exercise  |
| Walk and talk | Take a shower | Listen to music | Read | Play with your pet | Play  |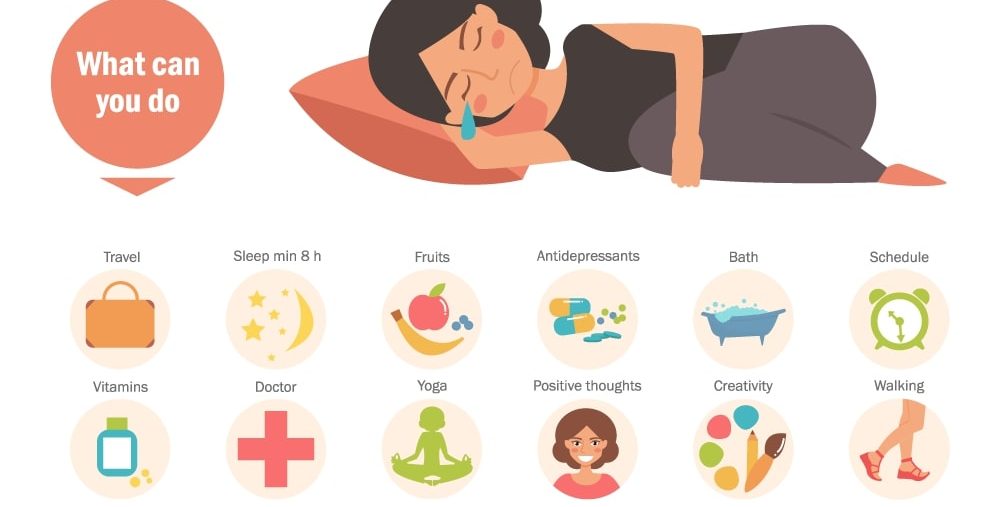 Conclusion
To keep the work environment happy and stress-free, we need to replenish ourselves, overcome depression and become resilient. Do not shy to consult a doctor as there are different types of depression.
"A workplace that supports mental health can result in happier and healthier employees."