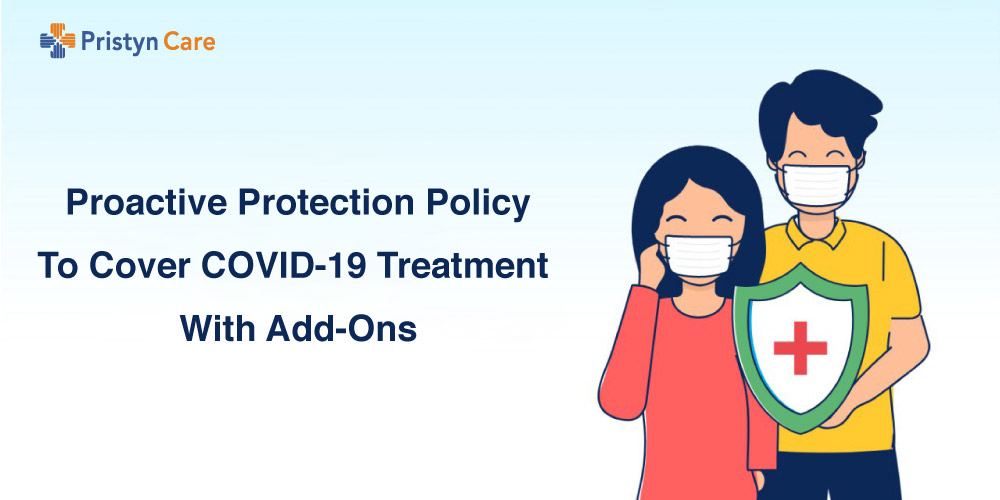 Pristyn Care with Reliance General Insurance has come together to cater COVID-19 protection insurance that offers coverage of upto Rs. 2 lakh. 
As the number of COVID-19 cases is increasing month on month, the number of inquiries on insurance policy covers related to treatment and hospitalization is also increasing.  A lot of people are getting pay-cuts and even laid off from their jobs. No industry is safe right now. The country can see the unprecedented spike in the number of unemployed people. 
As COVID-19 continues to spread, it could become increasingly difficult to determine whether an employee has contracted the illness in the workplace. Health care workers, for example, who are infected through contact with patients could expose not only their coworkers, but their families, neighbors, and strangers, too.
Therefore, COVID-19 Protection insurance is the need of the hour in these tough times. The insurance plan covers diagnosis of COVID-19, 14 days quarantine cost and complete cost for the treatment of COVID-19. Add on benefits are coverage of loss of pay/job where you will get a daily benefit amount equal to the percentage of the sum insured. Another advantage is waiver to the 45 days Travel exclusion policy. Opting for COVID-19 Protection Insurance can prove to be a great financial support during this outbreak. 
Why this Protection Policy?
Most health insurance companies cover you against diseases caused by a virus outbreak that requires hospitalization. Protection insurance covers diagnosis and pre and post hospital expenses during coronavirus under their health insurance. Irrespective of the type of your policy or how dangerous the infection is, you will be covered from the day you get diagnosed with the virus. 
The COVID-19 Insurance Plan provides 100% sum-insured lump sum if the test is positive for novel coronavirus. Without any wait time, the patient receives financial help right away. People between the ages of 3 months to 60 years are covered under this insurance plan. The range of sum-insured can vary from Rs. 25,000 upto Rs 2 lakhs with premium starting from Rs. 255*
There are various plans that you can opt depending on your personal circumstances. You can claim your insurance keeping in mind the wait time of 15 days. 
Take Away
It is your responsibility to protect your family and yourself. So, act smart and get a COVID-19 Insurance. Since COVID-19 is something that the world has never experienced before and does not come under pre-existing disease, it will be covered under your base policy. Hence, you will be provided with all the covers, including in-patient treatment, pre and post hospitalization, and other tests and diagnosis. So, if you do not have a policy, wait no more, buy online COVID-19 Insurance Protection. You can call on this helpline number 8527-343-533 for further inquiries. 
Also read: COVID-19 Treatment covered under Ayushman
Also read: COVID-19 and Health Insurance FAQs