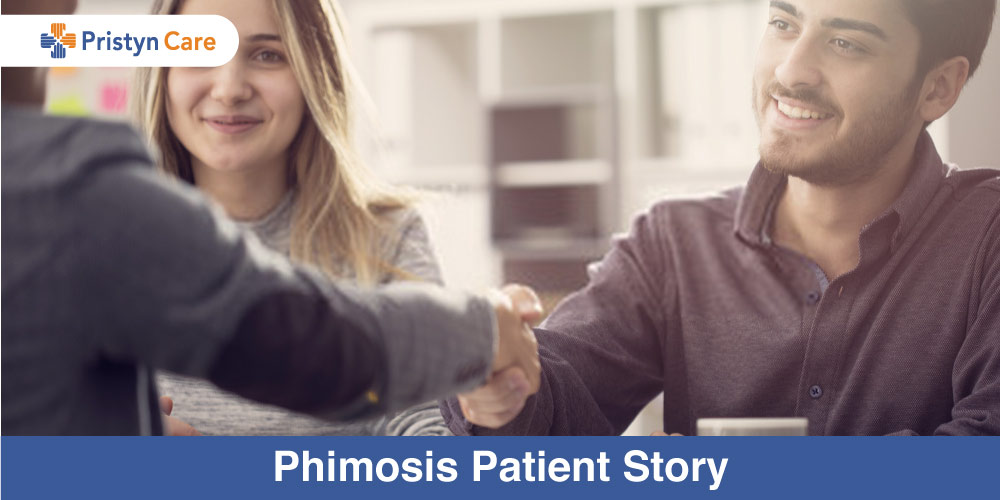 If you think you are the only one dealing with penile problems or that the treatment of penile problems is very complex, you are wrong. It's a very common misconception among men that penile and foreskin related issues are rare. The reason behind this misconception is that such problems are not discussed as openly as other issues.
A lot of stigma and taboos surround these problems which make it even more uncomfortable for men to talk about penile problems. Here, we bring forth an anecdote of a man who had been facing the troubles of phimosis for 9 long years. He tried a lot of treatment options but all of them provided only temporary relief. It was only after that the condition became severe that he decided to seek medical help. Finally, he chose the modern laser treatment and he's been living his life happily since then.
Phimosis is a very common condition in males. Let's know more about how he got permanent relief from his foreskin-related issues.
Story of Nitin- From the troubles of phimosis affecting his personal life to a trouble-free and pain-free life
This patient story is about Nitin who is 27 years old. He first faced the troubles of phimosis when he was 18. He did not know about it back then so he was quite hesitant in discussing the issue with anyone. Therefore, he googled the symptoms and eventually landed at the phimosis stretching exercises and remedies. He tried the stretching exercises on his own and since the condition of phimosis was very mild at that time, stretching exercises provided significant relief.
Nitin then got through the next few years with very mild discomforts while retracting the foreskin. However, about a year and a half ago, the problem started resurfacing. And this time, it was much more severe. Nitin had recently got married and phimosis troubles were starting to impact his personal life. Nitin finally opened up to his wife about the issue. His wife somehow convinced him to seek medical advice.
Nitin agreed to consult a specialist doctor but his troubles did not end there. Another problem which Nitin faced was the fear of social stigma. Finding a good clinic where he could get private consultation became a task. After some good amount of research, Nitin booked his appointment at one of our Pristyn Care clinics in Delhi.
He consulted one of our experienced doctors and told him about his problem. The doctor told Nitin that phimosis is a very common condition and is absolutely curable. The doctor, upon proper assessment, told Nitin that since phimosis in his condition was prolonged, the best treatment option would be circumcision.
At first, Nitin was very much apprehensive about undergoing the circumcision. But after long discussions with the doctor and his wife, Nitin agreed to undergo laser circumcision at Pristyn Care. Nitin underwent laser circumcision around 14 months back. He and his wife are now parents to a healthy baby girl.
" Phimosis was like a roadblock to my happy married life. I couldn't comprehend what to do and what not to do. I am thankful to God that I came across Pristyn Care. The doctor was compassionate and understanding and guided me through the entire treatment procedure. Ofcourse I was unsure about laser circumcision, but after listening to the stories of other patients, I agreed and I am happy that I did. The entire laser circumcision procedure took less than 15 minutes. There was not even a hint of pain or bleeding during the complete surgery. I went back home the same day and within like 3-5 days, my life was back on its normal track. It's been more than a year and I have not faced even a single postoperative complication. Thanks to Pristyn Care and the modern laser circumcision, I am living a happy and healthy life", says Nitin.
Thus, the advanced laser circumcision relieved Nitin of his penile problems without any major hiccups. The only mistake Nitin did was to delay medical consultation until the problem started creating distress in his life. You should learn from Nitin's mistake and consult a doctor as soon as the problem arises so that you don't have to face severe pain and discomforts in the future.
Nitin made the right decision after hearing other people's stories. The real question is, after reading Nitin's story, will you make the right decision too?
Also read: