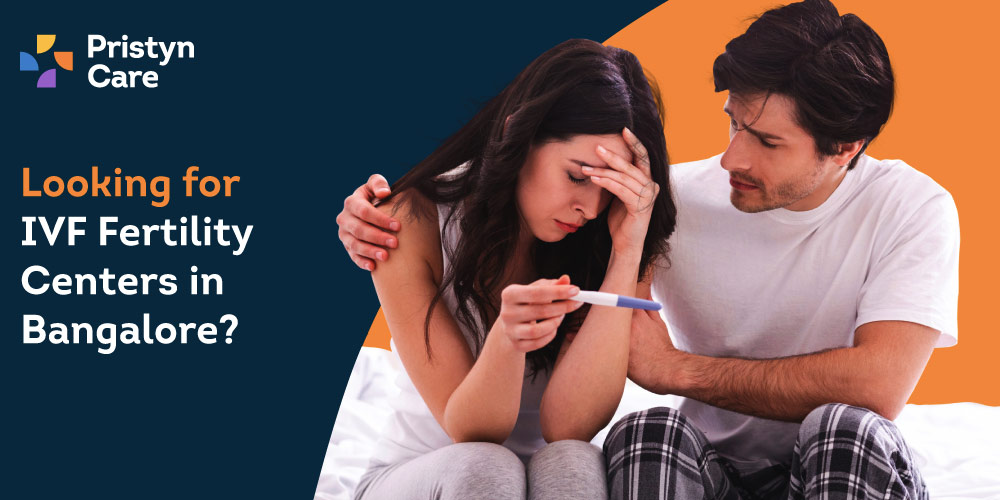 IVF treatment is helping couples who aspire to become parents through assisted reproductive technology (ART). At best IVF centers in Bangalore, you can get advanced infertility treatments for males and females using modern techniques. 
Now every couple who dreams of having their own family will get a fair chance to turn the dream into reality. You can contact the finest IVF specialists at the top IVF hospital in Bangalore with an excellent success rate in treating infertility problems. 
About IVF Treatment & Process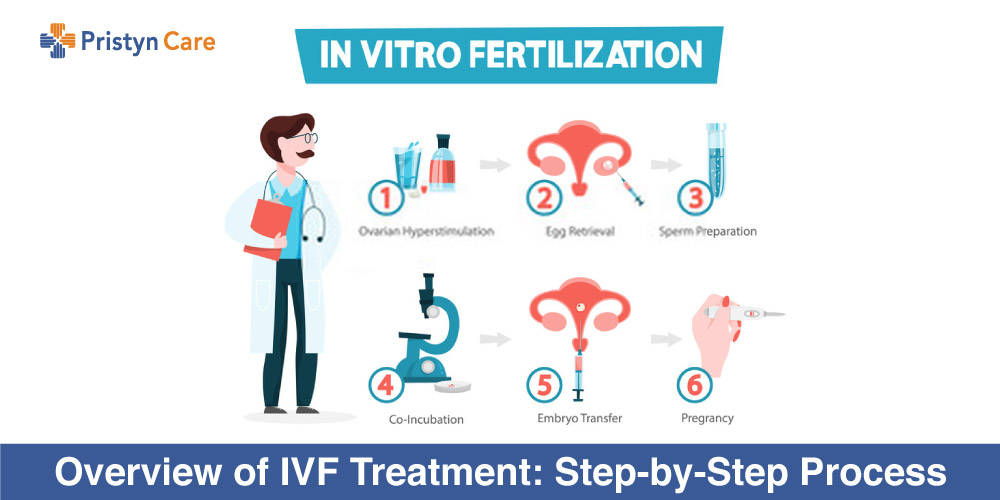 IVF or in-vitro (in glass) fertilization is a process consisting of a complex series of procedures that involves monitoring and stimulating a woman's ovulation process, removing the egg from the ovaries, and fertilizing the egg in a culture medium in a laboratory. Once the egg fertilizes, it is implanted in the uterus to establish a successful pregnancy.
Nowadays, many couples seek IVF treatment when they fail to conceive naturally. Typically, IVF is chosen by couples who have some genetic problems or other reproductive health-related issues, such as- 
Blocked or damaged fallopian tubes 

Ovulation problems 

Previous tubal sterilization or removal 

Weakened sperm production (quality & quantity)

Unexplained infertility 
Find the Best IVF Hospital in Bangalore
To find the best IVF center in Bangalore providing male and female infertility treatments, you should gather ample information about the treatments. For instance, you should learn about ART, including IVF, IUI, ICSI, embryo/sperm freezing, and others. 
You should look for an IVF center that has the best team of doctors, consisting of reproductive endocrinologists, reproductive surgeons, Ob/Gyns, andrologists, and immunologists. The specialists should be skilled enough to handle various aspects of treatment, including in vitro fertilization, intracytoplasmic sperm injection, blastocyst culture, assisted hatching, pre-implantation screening, and other diagnostic procedures. 
The center should have state-of-the-art embryology labs with the latest equipment required to handle even the complex cases of infertility.
If you are looking for the best IVF center in Bangalore, here you can find the list of various IVF fertility centers that provide advanced treatment to help couples to begin their journey to parenthood. 
Get Comprehensive Treatment at the Best IVF Center in Bangalore 
Fertility specialists understand that the inability to conceive a child can cause mental stress on couples. The specialists empathize with the patients and try to fathom the challenges they have been facing. As the reason for infertility is different for each couple, it is important that the doctors compile a treatment plan tailored to the couple's needs. 
The doctors follow a simple approach- 
Step 1: Initial Consultation
The couple takes a session with the fertility specialist to discuss the factors that may influence the chances of conceiving naturally. Such factors include maternal age, embryo/sperm health, lifestyle factors, reproductive history, and others. The specialist will explain how these factors can affect the chances of a successful pregnancy. 
Step 2: Personalized Treatment 
Before the IVF treatment plan is customized, the specialist suggests various screening tests for the couple, including ovarian reserve testing, semen analysis, infectious disease screening, uterine exam, etc. 
After proper diagnosis of male and female reproductive health, the specialist will identify the cause of infertility and address it first to begin the treatment. In many cases, once the cause of infertility is resolved, the couple can conceive naturally. If not, then the doctor devises a treatment plan and creates a timeline for ovulation simulation/induction, egg retrieval, sperm retrieval, fertilization, embryo transfer, and a pregnancy test. 
This entire IVF cycle takes around 1 to 1.5 months and during this period, both partners have to follow strict instructions to promote a better response to the treatment. 
Step 3: Counselling 
Counselling goes hand-in-hand for the couple throughout the treatment journey. From the first consultation till getting pregnant, the IVF specialists counsel the patients and keep them informed about all possibilities of IVF treatment.
Step 4: Successful Pregnancy 
When a successful pregnancy occurs, the parents will also need comprehensive pregnancy care. Some fertility centers in Bangalore also provide pre and post-conception consultations too. 
Pick the nearest IVF center in Bangalore from the list given below and have a detailed discussion with the best fertility specialists.
List of IVF Centers in Bangalore
| | |
| --- | --- |
| Name  | Address |
| Janisthaa Fertility Centre & Hospital, Bangalore | 1st Floor, #353, 354A, Below Talwarkars Gym After Shri Rajeshwari Tower, 8th Main Rd, Basaveshwar Nagar, Bengaluru, Karnataka 560079 |
| Dr. Rama's Fertility IVF Centre, Bangalore | DC Chambers, 421/M, Shri Krishna Temple Road, Indira Nagar, 1st Stage, Bengaluru, Karnataka 560038 |
| Tamara Hospital & IVF Centre, Bangalore | #34, Saradar Patel School, 3, 10th Cross Rd, Opp. Vardhaka, 1st N Block, Rajajinagar, Bengaluru, Karnataka 560010 |
| Aansh IVF Hospital, Bangalore | Plot No 13, 6th Cross, 100 Feet Rd, Srinivagilu, Chandra Reddy Layout, S T Bed Layout, Koramangala, Bengaluru, Karnataka 560047 |
| Kiran Infertility Center, Bangalore | 8, 80ft Road ST bed area Opposite HP Petrol Pump, New Friends Colony, Koramangala, Bengaluru, Karnataka 560034 |
| Oasis Fertility Centre, Bangalore | Survey No. 758 and 759 Sector-2, 19th Main Land Mark: Sai Mandir, HSR Layout, Bengaluru, Karnataka 560102 |
| Morpheus Ayaansh Fertility Center, Bangalore | #352, 2nd Floor, 14th Cross, CMH Road, Indiranagar, Bengaluru, Karnataka 560038 |
| Mannat Fertility Clinic, Bangalore | 90/2, 2nd Floor ORR Road Marahathalli, Bengaluru, Karnataka 560037 |
| Mathrutva Fertility Center, Bangalore | Site No.2, B Block, 100ft Road, Opp BDA Complex Bus Stop, Koramangala 4-B Block, Koramangala, Bengaluru, Karnataka 560034 |
| Aikya Fertility and Research Centre | #166, First Floor , 9th Cross, near Indira Gandhi Circle, 1st Phase, J. P. Nagar, Bengaluru, Karnataka 560078 |
Talk to An Expert
Get in touch with the best Obstetrics and gynaecology Doctor in Bangalore and have a detailed discussion regarding uterus removal surgery and its cost. Contact Pristyn Care and consult the best gynaecologists in Bangalore for free.