Paraphimosis - Causes, Symptoms, and Treatment Procedure
Paraphimosis requires immediate medical intervention. If left untreated, it can cause irreversible damage to the penis. Read on to learn about this disease, its causes, its symptoms, and how to treat it! 
Paraphimosis requires immediate medical intervention. If left untreated, it can cause irreversible damage to the penis. Read on to learn about this disease, its ... causes, its symptoms, and how to treat it!  Read More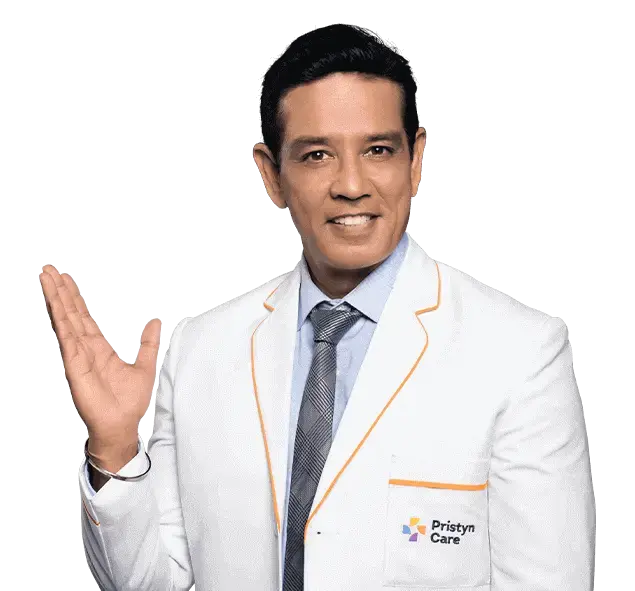 USFDA Approved Procedures
No Cuts. No Wounds. Painless*.
Insurance Paperwork Support
1 Day Procedure
Choose Your City
Ahmedabad
Bangalore
Bhopal
Bhubaneswar
Chandigarh
Chennai
Coimbatore
Delhi
Guwahati
Hyderabad
Indore
Jaipur
Kanpur
Kochi
Kolkata
Kozhikode
Lucknow
Ludhiana
Madurai
Meerut
Mumbai
Mysore
Nagpur
Nashik
Patna
Pune
Raipur
Ranchi
Siliguri
Surat
Thiruvananthapuram
Vijayawada
Visakhapatnam
Best Doctors for Paraphimosis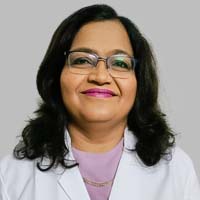 MBBS, MS - General Surgery
General Surgeon
Laparoscopic Surgeon
Proctologist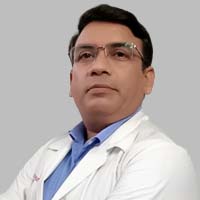 General Surgeon
Laparoscopic Surgeon
Proctologist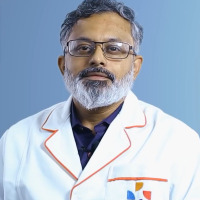 MBBS, MS - General Surgery
General Surgeon
Proctologist
Laparoscopic Surgeon
What is paraphimosis?
Paraphimosis is a male genital problem that requires immediate medical attention. In this condition, the foreskin gets trapped behind the head of the penis and doesn't retract. If not treated in time, this condition can cut off the circulation to the tip of the penis and cause permanent damage. This condition affects males who are partially circumcised or completely uncircumcised.
Disease name
Paraphimosis
Surgery name
Circumcision - Foreskin Removal Surgery
Treated by
General Surgeon
How does paraphimosis occur?
Paraphimosis is a severe condition that can occur and is considered a medical emergency. The reasons behind its occurrence are manifold and differ from person to person. In most cases, paraphimosis occurs due to the following reasons:
Pulling back the foreskin for cleaning, urinating or having sex & leaving it retracted for a long time.
Pulling the foreskin back for a physical examination by a doctor.
Injury in the area
Circumcision
Infection
Diabetes, etc.
Pristyn Care's Free Post-Operative Care
Diet & Lifestyle Consultation
Post-Surgery Free Follow-Up
Free Cab Facility
24*7 Patient Support
Paraphimosis Diagnosis
Paraphimosis diagnosis does not involve elaborate tests. The doctor can diagnose the condition by performing a physical exam. In a physical exam, the doctor will inspect your penis. Additionally, he would also ask you questions about the symptoms you're experiencing or other discomforts.
When to Consult a Doctor for Paraphimosis Treatment?
Paraphimosis is an emergency condition, and the patient must seek medical intervention immediately after suspecting the condition. Contact your doctor immediately if you experience the following:
Excruciating pain and discomfort
Inability to pull the foreskin back
Redness and swelling at the end of the penis
Tenderness in the penis
Trouble urinating
Why Choose Pristyn Care?
| Benefit | Others | Pristyn Care |
| --- | --- | --- |
| Cuts | Multiple | Minimal |
| Blood Loss | Maximum | Minimal |
| Scars & Stitches | Yes | Minimal |
| Recovery | Low | High |
| Follow Up Consultation | No | Yes |
| Technology | Traditional | Advanced |
| Hospital Duration | Long | Short |
| No Cost EMI | No | Yes |
Complications if Paraphimosis Left Untreated
Paraphimosis can lead to some serious complications if left untreated. Therefore, getting timely treatment is always recommended. This condition can restrict blood flow to the penis, depriving its tissues of oxygen. This can lead to serious complications, including:
A severe infection
Damage to the tip of the penis
Gangrene, or tissue death, resulting in the loss of the tip of the penis
Preventing Paraphimosis
Paraphimosis occurs in uncircumcised men and can be quite discomforting. Therefore, the best way of preventing this condition is to get a circumcision. Some other ways of preventing this condition from occurring are:
Place the foreskin back over the top of the penis after retracting it for cleaning, having sex, or other reasons

Maintain good hygiene and keep the tip of the penis clean. 

Avoid leaving the foreskin behind the tip of the penis for too long
Paraphimosis Treatment Procedure
Surgical Treatment
Surgical intervention becomes necessary in complex cases of Paraphimosis. The surgeon might recommend circumcision for Paraphimosis treatment using the following methods- laser circumcision, stapler circumcision and open circumcision.  The doctor usually recommends it also for balanitis treatment, phimosis treatment (tight foreskin treatment) balanoposthitis treatment and other foreskin infection treatment. The only surgical treatment available for Paraphimosis is circumcision i.e., the removal of the foreskin from the tip of the penis. Removing the foreskin not only helps in calming the symptoms of Paraphimosis, but also prevents the condition from recurring. Circumcision surgery is of three types:
Open circumcision surgery: This is the conventional surgery for circumcision. It involves sedating the patient with local or general anesthesia. Once the patient is sedated the surgeons measure the foreskin to be removed by retracting it from the grains, and placing it back to the shaft. They then use a scalpel to extract the skin. Finally, the skin is cauterized or stitched back to the shaft with dissolvable sutures.
Laser circumcision surgery: This is a minimally-invasive method of circumcision, which only takes about 20 minutes. It does not require stitches, causes minimal blood loss, and the patient can go back the same day. In this procedure, a high-beam laser is used to cut the foreskin and remove it. This procedure is also performed under anesthesia.
Stapler circumcision surgery: In this advanced and minimally-invasive method of circumcision, the surgeon uses a surgical stapler to extract the skin and close its edges. This procedure is performed under general or local anesthesia and causes minimal pain to the patient. Additionally, the patient doesn't have to worry about wounds or scars after surgery.
Care After Surgery
Postoperative care is essential after circumcision surgery. After the surgery, the surgeon will give you some tips on how to prevent complications after surgery, and encourage recovery. Listed below are some post-surgery care tips that you must follow:
Some patients might experience some pain after the surgery. However, it shouldn't be a cause of concern. Your doctor will prescribe medicines for pain management. Make sure you take all the medicines as suggested by the doctor.
Only wear loose-fitting clothes after the surgery. Doing this will minimize the risk of pain and swelling in the operated area. Additionally, wear supportive underwear that would keep your penis protected.
Do not overexert yourself and avoid heavy activities for a few weeks after the surgery. Your doctor will allow you to start walking within a day or two of the surgery.
Do not shower before your bandage is removed. Also, be very careful while cleaning the incision area. Always pat dry the skin carefully and avoid using soaps or gels.
Avoid having sex for at least 4 weeks after the surgery.
Risks of Surgery
Circumcision surgery is generally quite safe. However, like any other surgery, it has its fair share of risks and complications. Listed below are some complications that might occur after circumcision surgery:
There's a risk of the incision getting infected. In case of an infection, the recovery might get delayed.
Some people might suffer bleeding from the incision after the procedure. Consult a doctor if it doesn't stop or get better on its own.
If the surgeon is inexperienced or lacks preciseness, he/she might leave the foreskin too short or too long during the surgery. This can lead to further complications. Additionally, if the surgeon fails to reattach the foreskin properly, additional complications might occur and may require another surgery.
If the wound-healing process is disrupted, the patient can experience added complications such as skin issues or problematic circumcision scars.
Some patients develop an allergic reaction to anesthesia. Since all circumcision surgeries are performed under anesthesia, the possibility of developing a reaction to it can't be ignored. The usual symptoms of this reaction include nausea, vomiting, and headache.
At Pristyn Care we treat various foreskin issues by laser  circumcision, stapler circumcision and frenuloplasty surgery.
Insurance Coverage for Paraphimosis Treatment
Urologists suggest circumcision in paraphimosis cases when other methods fail to offer relief. Therefore, such cases of paraphimosis are considered medical emergencies that require circumcision. Therefore, circumcision surgery is covered under insurance.
At Pristyn Care, we have a dedicated insurance team that will assist you throughout the claim process and helps you have a seamless experience. To know more about insurance coverage, you can contact your policy providers or Pristyn Care's medical coordinators.
Paraphimosis Treatment FAQs
How can I manually reduce paraphimosis?
Generally, paraphimosis can not be managed manually and requires medical intervention. It will help if you don't try to force your foreskin down, as it may cause more discomfort.
Does paraphimosis go away on its own?
No. It always requires medical intervention.
Is paraphimosis an emergency?
Yes. It's an emergency that requires immediate medical attention. Leaving it untreated for too long can cut off the blood supply to the penis and lead to serious complications.
What is the difference between paraphimosis and phimosis?
Both paraphimosis and phimosis are conditions of the foreskin. However, paraphimosis is a medical emergency, while phimosis isn't.
Content Reviewed By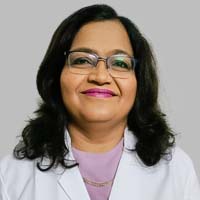 27 Years Experience Overall
Last Updated : This Week