SMILE Eye Surgery For Vision Correction- Laser Treatment for Eyes
SMILE LASIK is an advanced form of refractive eye surgery that can correct vision problems in people who are ineligible to undergo standard LASIK. At Pristyn Care, we perform SMILE eye surgery and help people to regain clear vision in the safest way.
SMILE LASIK is an advanced form of refractive eye surgery that can correct vision problems in people who are ineligible to undergo standard LASIK. ... At Pristyn Care, we perform SMILE eye surgery and help people to regain clear vision in the safest way. Read More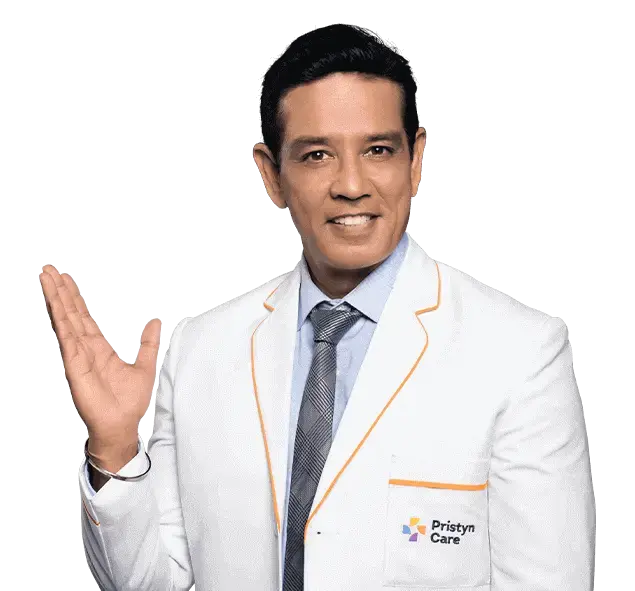 USFDA Approved Procedures
No Cuts. No Wounds. Painless*.
Insurance Paperwork Support
1 Day Procedure
Choose Your City
Ahmedabad
Bangalore
Delhi
Hyderabad
Mumbai
Pune
Best Doctors For Smile Lasik Surgery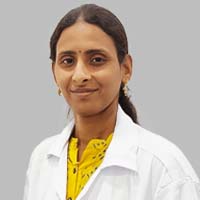 Ophthalmologist/ Eye Surgeon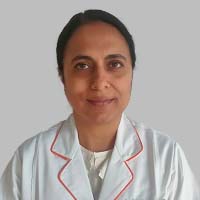 Ophthalmologist/ Eye Surgeon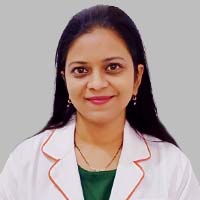 MBBS, DO, DNB - Ophthalmology
Ophthalmologist/ Eye Surgeon
What is SMILE LASIK?
ReLEx SMILE is an innovative keyhole laser surgery used to correct vision in people with severe myopia or shortsightedness. SMILE stands for small incision lenticule extraction. It is a bladeless, minimally invasive procedure and a great alternative to LASIK surgery. 
SMILE is rapidly becoming a mainstream laser eye surgery. The technique is relatively new in India, but more than 3 million eyes have been corrected using SMILE across the globe.
Surgery name
SMILE LASIK Surgery
Treated by
Ophthalmologists
Types of Smile eye surgery procedure types
| | |
| --- | --- |
| Standard SMILE | The standard SMILE procedure involves creating a small incision on the cornea and using a laser to create a lenticule. |
| ReLEx SMILE | ReLEx SMILE (Refractive Lenticule Extraction SMILE) is a variation of SMILE that uses a femtosecond laser for the surgery. |
| TransPRK SMILE | TransPRK SMILE combines the principles of TransPRK (Trans-Epithelial Photorefractive Keratectomy) with SMILE surgery. |
| Enhanced SMILE | Enhanced SMILE refers to SMILE procedures that incorporate advanced technologies or techniques to further improve outcomes. |
Best SMILE LASIK Center in India
Pristyn Care is a dedicated healthcare provider emphasizing on patient-centric approach. We leverage the most advanced technology to help patients get a clear vision. Being one of the best eye centers in India, we ensure that all the latest and standard technologies are available at our centers, including SMILE, Contoura Vision, Femto LASIK, SBK, PRK, and others. 
Our clinics are located in various cities all across the country, and at each clinic, we have a dedicated team of ophthalmologists who have more than 10 years of experience in performing all types of eye surgeries, especially LASIK. We have also partnered with many hospitals all across India to make best-in-class treatment easily accessible for patients. You can visit the nearest Pristyn Care clinic or hospital to consult our experts and get optimal treatment. 
Pristyn Care's Free Post-Operative Care
Diet & Lifestyle Consultation
Post-Surgery Free Follow-Up
Free Cab Facility
24*7 Patient Support
How Does SMILE Work?
The SMILE LASIK surgery involves using a state-of-the-art Carl Zeiss VisuMax laser. The surgery works as follows- 
At first, the surgeon administers anaesthetic drops to numb the eye to ensure that the patient doesn't feel any kind of pain or discomfort. 

The Carl Zeiss VisuMax laser is used to emit a number of pulses on the corneal center. 

The pulses create tiny bubbles, even smaller than a 100th of the width of human hair. An outline for the tissues that need to be removed is created with these bubbles. 

As a result, a small connecting tunnel is created, which allows the surgeon to remove the tissues to reshape the cornea. 
The entire procedure takes less than 15 minutes for both eyes, and the laser is used minimally. 
Why Choose Pristyn Care?
| Benefit | Others | Pristyn Care |
| --- | --- | --- |
| Cuts | Multiple | Minimal |
| Blood Loss | Maximum | Minimal |
| Scars & Stitches | Yes | Minimal |
| Recovery | Low | High |
| Follow Up Consultation | No | Yes |
| Technology | Traditional | Advanced |
| Hospital Duration | Long | Short |
| No Cost EMI | No | Yes |
Who is a suitable candidate for SMILE LASIK?
A wider range of people can opt for SMILE, especially the ones who couldn't qualify for standard LASIK or LASEK. Generally, it is the following factors that make an individual ineligible for other types of LASIK but suitable for SMILE LASIK- 
The patient has a higher degree of myopia, anywhere from 1 D to 10 D. 

The patient's cornea is thinner than usual. 

The patient has an intolerance for contact lenses. 

The patient is diagnosed with mild to moderate dry eyes. 
The final decision to perform SMILE LASIK is up to the eye doctor. He/she will check the patient's eyes and inform whether or not the patient can benefit from the treatment procedure. 
How to prepare for SMILE LASIK?
Once a patient is scheduled to undergo SMILE surgery, the doctor and his/her team will provide instructions for preparations- 
One of the most important things that a patient will have to do is use eyeglasses instead of contact lenses. Contact lenses, especially hard lenses, can deform the corneal tissues. Thus, before the surgery, it is important that you allow the cornea to regain its normal shape. 

Start taking a healthy diet to ensure the body's healing abilities improve. 

Share your medical history with the doctor so that he/she can determine the potential risks and complications that can arise during or after the surgery. 

Stop smoking at least a week before the surgery, as smoking can increase the chances of complications. 
On the day of surgery, follow the instructions below- 
Avoid applying face or eye makeup as the debris from makeup products can enter the eye. 

Don't wear any facial jewellery or accessory. 

Wear comfortable and loose clothes that can be easily removed without rubbing the eyes. 

Ask someone to drive you after the surgery. 
What to Expect After SMILE Surgery?
Immediately after the surgery, expect to feel slight discomfort in the eyes. The eyes will be watery and red, which is normal. The doctor will prescribe medications and suggest wearing an eye shield or protective glasses to prevent rubbing or poking. The vision will improve within the next few hours after surgery. It is best to sleep a couple of hours after the surgery so when you wake up, the scratchiness and itchiness in the eye will go away. 
In the upcoming days, it will be better to take ample rest and avoid activities that can damage the eyes. Watching television and using digital devices is permitted after 2-3 days. 
Risks & Side Effects of SMILE LASIK
When the doctor suggests SMILE LASIK to a patient, he/she also clarifies the risks and benefits of the procedure. Here are some common risks associated with SMILE surgery. 
Debris Left Behind-

The procedure involves separating and extracting mid-corneal tissues. It can lead to incomplete tissue removal, and the residual debris can cause corneal abrasion, adhesions and incisional tears. If detected earlier, the debris can be cleared out using non-invasive methods. In extreme cases, the patient may have to undergo a second surgery for debris removal. 

Inflammation

– It is a normal side effect of surgical procedures which eventually subsides. However, in some cases, the inflammation may be prolonged. 

Clouded Vision- As SMILE is designed to treat nearsightedness, there are higher chances of hazy vision after the procedure. This can last for up to one month after surgery. 

Dry Eyes-

  One of the most common side effects of laser eye surgeries is dry eyes, and SMILE patients also have this risk. Dry eyes are usually caused when a flap is created, and the nerves get damaged, which makes it difficult for the eye to recognize the need for moisture, hence, limiting tear production. Thus, the chances of dryness due to nerve damage are considerably lower in SMILE. 

Over or Under Correction-

There are chances that the eye power of the patients gets over or undercorrected. This can make the vision worse than before the surgery, making it necessary to perform revision surgery. 

Corneal Weakening & Tensile Strength Loss

– One rare yet serious side effect of SMILE is that patients experience more corneal sensitivity up to 6 months after the surgery. 
Benefits of SMILE LASIK Surgery
Though SMILE LASIK is very different from other types of laser eye surgeries, it has significant benefits. 
SMILE LASIK can usually be performed for everyone with refractive errors. This treatment is viable even for people who are not a good candidate for LASIK or other types of laser eye surgery. 

As a flap is not created in this surgery, there are no chances of flap-related complications. The patient won't have to worry that the flap might move or fold. 

Similar to all other types of vision correction surgeries, SMILE is also quick and safe. The entire surgery takes around 15 to 30 minutes only. 

The recovery after SMILE is short, and the patient experiences less discomfort. 

The vision improves up to 80% within the first few hours after undergoing SMILE eye surgery. 

With SMILE, there is minimal risk of dry eyes as a flap is not created. 

There is no loss of corneal biomechanical strength. 

SMILE offers greater precision and stability of vision. 

Unlike other types of LASIK surgeries, SMILE doesn't affect the patient's ability to see clearly in low light. 
Recovery & Results of SMILE LASIK
The results of SMILE LASIK take only a few hours to appear. However, the vision may take around 1 to 6 months to stabilize. The exact timeline varies for each patient. The recovery from the surgery will take around 2-4 weeks. And throughout this period, the patient has to follow the following instructions carefully. 
Take proper rest on the initial days and use the prescribed medications as directed by the doctor. 

Wear an eye shield or protective cover to prevent rubbing or poking the eyes. 

Avoid water from getting in the eye, as it can cause irritation. This includes taking showers and using bathtubs. 

In the first few days, avoid exercising, even low-impact activities. 

Avoid using makeup products, face creams, moisturizers, and other products for at least one week. 

Avoid areas of smoke, dust, or even steam. These airborne particles can cause irritation and discomfort in the eye while it is healing. 

Keep taking follow-ups with the doctor as suggested to monitor your visual recovery. 
FAQs around SMILE LASIK Surgery
Is SMILE better than other types of LASIK?
Studies have shown that SMILE potentially provides biomechanical stability to the cornea and spares the anterior corneal lamellar tissues. Thus, in some senses, it is considered better than other types of LASIK surgery. 
How is SMILE different from LASIK surgery?
The key difference between these two techniques is the method of the incision. In LASIK, a 300+ degree circular flap incision is created. Unlike this, in SMILE, a smaller 60-degree incision is created into the pocket of the underlying cap of tissue. 
How much does SMILE LASIK cost in India?
On average, the cost of SMILE LASIK is around Rs. 40,000 to Rs. 1,20,000. The actual cost will be different for each patient. It will be better to get an estimate from the healthcare provider. 
When is it safe to drive after getting a SMILE LASIK?
Generally, it is safe to drive after 1-2 weeks of having SMILE surgery. As every eye's healing time is different, it is advised to consult the doctor before resuming driving and other activities that require focus.
Can SMILE LASIK be performed twice?
Yes, it is possible to perform SMILE LASIK twice, but the second procedure won't be as simple as the first. There will be more risks in performing a second refractive surgery. As each eye is unique, some patients may not be eligible for a second procedure. 
Advantages of SMILE eye surgery over the conventional Lasik treatment
SMILE (Small Incision Lenticule Extraction) eye surgery is a relatively newer laser vision correction procedure that offers some advantages over conventional LASIK (Laser-Assisted In Situ Keratomileusis) treatment. Here are some advantages of SMILE over traditional LASIK:
Minimally invasive: SMILE is a minimally invasive procedure that involves creating a small incision and removing a lenticule from within the cornea. It does not require the creation of a corneal flap like LASIK does. This can result in a more stable cornea and potentially reduce the risk of flap-related complications.
Preserves corneal strength: SMILE preserves more corneal tissue compared to LASIK since only a small incision is made instead of a flap. This can be beneficial for individuals with thinner corneas or those who may require additional vision correction in the future.
Reduced dry eye symptoms: Studies have shown that SMILE may cause less dry eye symptoms compared to LASIK. The smaller incision used in SMILE preserves more corneal nerves responsible for tear production, potentially leading to improved post-operative comfort.
Fast recovery: SMILE typically offers a faster recovery compared to LASIK. Patients often experience less discomfort, have a quicker return to normal activities, and may have improved vision sooner after the procedure.
Lower risk of flap-related complications: Since SMILE does not involve creating a corneal flap, certain flap-related complications associated with LASIK, such as flap dislocation or epithelial ingrowth, are significantly reduced or eliminated.
Reduced risk of corneal ectasia: The preservation of more corneal tissue in SMILE may decrease the risk of developing corneal ectasia, a condition characterized by corneal thinning and bulging that can lead to vision distortion.
It's important to note that both SMILE and LASIK are effective laser vision correction procedures, and the choice between them should be made after a thorough evaluation and consultation with an experienced eye surgeon. The suitability of each procedure depends on factors such as corneal thickness, refractive error, and individual patient preferences.
Content Reviewed By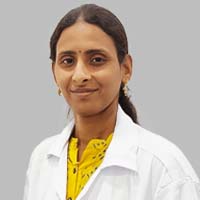 19 Years Experience Overall
Last Updated : This Week