PRK LASIK- Laser Treatment for Eyes
PRK is a type of refractive surgery that corrects myopia, hyperopia, and astigmatism. At Pristyn Care, we perform PRK eye surgery as required to help people get a clear vision.
PRK is a type of refractive surgery that corrects myopia, hyperopia, and astigmatism. At Pristyn Care, we perform PRK eye surgery as required to ... help people get a clear vision. Read More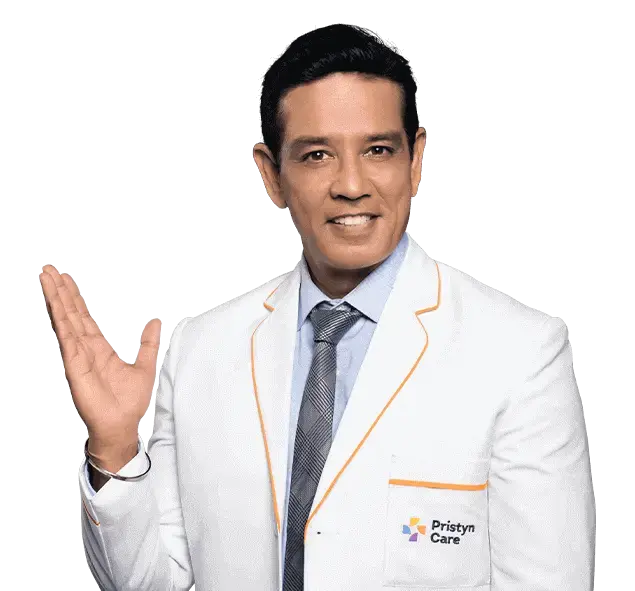 USFDA Approved Procedures
No Cuts. No Wounds. Painless*.
Insurance Paperwork Support
1 Day Procedure
Choose Your City
Ahmedabad
Bangalore
Delhi
Hyderabad
Mumbai
Pune
Best Doctors For Prk Lasik Surgery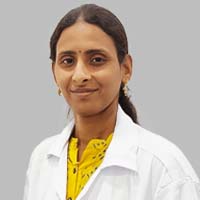 Ophthalmologist/ Eye Surgeon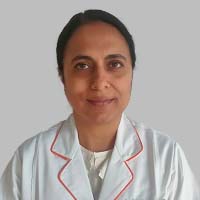 Ophthalmologist/ Eye Surgeon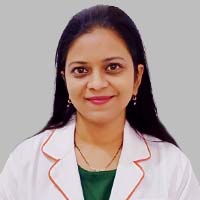 MBBS, DO, DNB - Ophthalmology
Ophthalmologist/ Eye Surgeon
What is PRK Eye Surgery?
PRK is the predecessor of LASIK surgery which works on the same concept, i.e., reshaping the cornea. The key difference between PRK and LASIK is the flap removal. In PRK, the flap is entirely removed, whereas in LASIK, the flap is removed and then placed back over the eye. 
Though LASIK is the most common choice for people, PRK is also a good option. It provides similar results and helps the patient to get rid of eyeglasses or contact lenses effectively. 
Best PRK Surgery Center in India
Pristyn Care is one of the most reputed eye care providers in India. We leverage conventional and modern technologies to correct refractive errors, including PRK, LASIK, SMILE, SBK, Contoura Vision, and others. We ensure that all of our patients get optimal care cost-effectively.
Our clinics are located across various cities in India, and at each clinic, we house a dedicated team of eye specialists. All of our surgeons are well-versed in all types of refractive surgeries, including PRK. They have more than 10 years of experience in performing PRK eye surgery with a  success rate higher than 95%. We are also partnered with many hospitals across the country to make best-in-class treatment accessible for everyone who needs it.
Visit the nearest Pristyn Care clinic directly or give us a call to consult our experts and plan the treatment.
Pristyn Care's Free Post-Operative Care
Diet & Lifestyle Consultation
Post-Surgery Free Follow-Up
Free Cab Facility
24*7 Patient Support
When PRK is chosen over LASIK surgery?
Though LASIK is the standard method of vision correction, there are specific scenarios where PRK is preferred over LASIK. These scenarios include- 
If the patient's cornea is too thin or there is another issue with the cornea, such as evidence of forme fruste keratoconus. 

If the patient is at high risk of developing severe dry eye. 

If the patient's occupation increases the risk of dislodging the flap, such as patients who are from sports backgrounds like kickboxing, hockey, etc. 
If there are no such issues, then the surgeon would recommend having standard LASIK. 
Why Choose Pristyn Care?
| Benefit | Others | Pristyn Care |
| --- | --- | --- |
| Cuts | Multiple | Minimal |
| Blood Loss | Maximum | Minimal |
| Scars & Stitches | Yes | Minimal |
| Recovery | Low | High |
| Follow Up Consultation | No | Yes |
| Technology | Traditional | Advanced |
| Hospital Duration | Long | Short |
| No Cost EMI | No | Yes |
What happens in PRK surgery?
PRK surgery is performed on an outpatient basis and takes around 5 to 10 minutes per eye. The steps involved in the procedure are explained below- 
Anesthetic drops will be administered to numb the eyes before the procedure. 

The surgeon will use a lid speculum to hold the eyes open. 

A blade, laser, alcohol solution, or brush may be used to remove the corneal surface cells. 

The pre-programmed laser is then turned on after feeding the patient's measurements. 

When the laser is activated, a pulsing beam of ultraviolet light will reshape the cornea. 

The same steps are repeated on the second eye. 

Both eyes are covered with a non-prescription contact lens as a bandage. The lens will keep the eyes clean and prevent infection until the eyes heal. The bandage will remain on the eye for several days to one week. 
As PRK surgery is performed on an outpatient basis, the patient will be discharged on the same day. 
How to prepare for PRK Surgery?
Before deciding to perform PRK surgery, the doctor discusses all PRK-specific guidelines. Initially, there will be a pre-operative appointment during which the doctor will thoroughly assess the eyes. The refractive error, pupil size, and corneal shape are mapped before the surgery as these measurements will be used to program the laser. 
Other instructions given by the doctor may include the following- 
Stop using steroids, blood thinners, and antihistamines 3 days before the surgery. 

Stop wearing contact lenses at least 3 weeks before the surgery, as they can alter the cornea's shape. 

In case an antibiotic eye drop is prescribed by the doctor, start using it 3-4 days prior to the surgery. 

Start using a warm compress on your eyes 3 days before the surgery. 

Cleanse the eyes properly to ensure that the oil glands near the lash line are empty. 
For the day of surgery, further instructions will be given to the patient- 
Take a shower and clean both eyes properly. 

Have a light meal before the surgery, as there is no need for fasting. 

Arrive at the clinic at the right time, as suggested. 

Do not wear makeup or use other products that have chemicals, even moisturizers. 

Avoid wearing accessories or jewellery, as they will be removed before the procedure. 

Wear loose and comfortable clothes that can be worn and taken off easily without rubbing the eyes. 
Potential Risks of PRK
As with all eye surgeries, there are some risks of PRK eye surgery too. These risks include- 
Loss of vision that can't be corrected with eyeglasses or contact lenses. 

Double vision or diplopia that doesn't go away. 

Night vision changes and seeing glares or halos around the light sources. 

Severe or permanent dry eye. 

Diminished results over time, especially if patients who are in their late 30s and have farsightedness. 
What to expect after PRK Surgery?
Immediately after the surgery, expect to feel mild discomfort or pain (rarely) in the first 2-3 days. For that, over-the-counter medications will be prescribed. The eyes will also feel watery for a few days. Initially, the eyes may be more sensitive to light while they are healing and the flap is forming. Halos and glares will be there for days or weeks following PRK and are likely to get worse during nighttime. 
Benefits of PRK Surgery
PRK eye surgery is highly beneficial for patients who are ineligible to undergo conventional LASIK surgery. The key benefits of the treatment procedure are explained below- 
PRK is a better option for patients with thin corneas. 

It has no risk of flap-related complications. 

The chances of long-term complications are also minimal. 

The success rate is very high. 

PRK can correct myopia or nearsightedness with higher precision. 

PRK is the best option for people who are professionally involved in contact sports. 

The chances of developing dry eye are lower than in other types of refractive surgeries. 

It is a cost-effective treatment for refractive errors. 
Results & Recovery
The entire recovery after PRK surgery takes place at home. The patient is discharged on the same day within 1-3 hours after surgery. It'll be best for the patient to take proper rest, sleep, or keep the eyes closed for comfort. Blinking might lead to a scratchy feeling in the eye. 
A follow-up will be scheduled for the next day so that the doctor can assess the results of PRK surgery. The patient is also informed about the signs of eye infection, such as redness, swelling, pus, fever, etc. The patient also needs to ensure that the bandage contact lens doesn't dislodge or fall out. It'll be removed from the eyes after 7 days. 
The doctor or his/her team will provide detailed instructions for the recovery. The instructions will include- 
Avoid rubbing the eyes as it can dislodge the bandage contact lenses. 

Keep soap, shampoo, and other chemicals away from the eyes for at least a week. 

Ask the doctor when it's safe to wash the face with soap, drive, read, watch TV, or perform other activities. 

Avoid areas of smoke and dust, as these particles can cause irritation in the eye.  

Don't participate in contact sports or any strenuous activities that can damage your eyes. 

Wear protective eye gear for several months or as long as the doctor suggests. 

Swimming and other water activities should also be avoided until the eyes heal. 

Shield the eyes from bright sunlight for at least a year. 
Initially, after PRK eye surgery, the vision will get better than it was before. However, in the upcoming days, the vision might become blurry first and then improve significantly. Many patients also notice an improvement in vision after the removal of the bandage contact lenses. 
In general, the vision will take several weeks to stabilize completely. Around 80% of the vision will improve within a month and 95% in the next 3 months. 
FAQs around PRK LASIK Surgery
How much does PRK surgery cost in India?
In India, the cost of PRK surgery ranges from Rs. 25,000 to Rs. 60,000 approximately. The actual cost will be different for each patient. It will be best to take an estimate from the healthcare provider. 
How long will PRK last?
Generally, PRK is considered long-lasting as the corneal shape is changed permanently. However, PRK cannot prevent the aging of the eyes. Hence, there are chances that with age, some eye conditions may develop that will cause vision changes. 
What is the success rate of PRK?
According to the FDA, the overall success rate of PRK is more than 95%, with a notable improvement in the quality of vision. 
Do you need glasses after PRK?
No, there is no need to use eyeglasses after PRK, as the surgery will provide 20/20 vision. In some patients, the vision correction may not be accurately 20/20. If so, the doctor may prescribe eyeglasses to them.
When can I watch TV after PRK eye surgery?
The no-screen period after PRK is 24 hours. After that, watching TV, computer, mobile phones, and other devices is safe. If your work involves using a digital screen, you can even resume that. 
How to book an appointment with Pristyn Care?
To book an appointment with Pristyn Care, use any of the following methods-
Give us a call at the number given at the top and talk to our coordinators.

Fill out the "Book Appointment" form and submit your details.

Download the Pristyn Care app and book an appointment personally through the application.
Content Reviewed By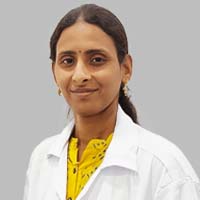 19 Years Experience Overall
Last Updated : This Week