Advanced RIRS Treatment For Kidney Stone
RIRS (Retrograde Intrarenal Surgery) is considered the best resort for treating complex cases of kidney stones. It's minimally invasive, involves no cuts or stitches, and is used for treating stones in both adults and children.
RIRS (Retrograde Intrarenal Surgery) is considered the best resort for treating complex cases of kidney stones. It's minimally invasive, involves no cuts or stitches, ... and is used for treating stones in both adults and children. Read More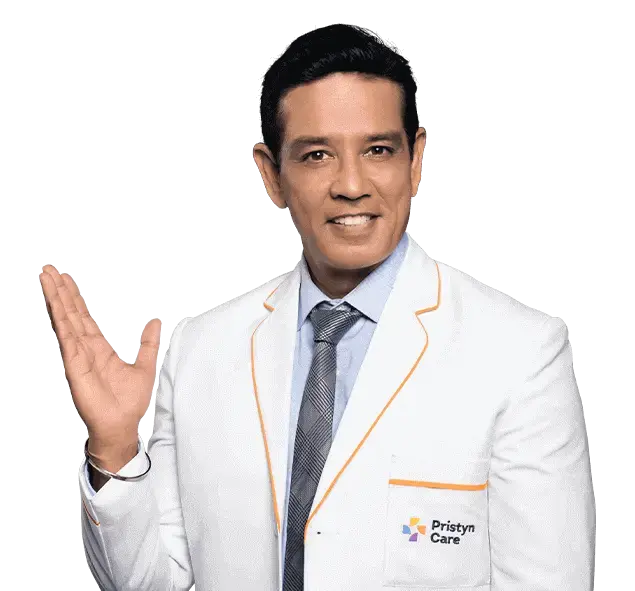 USFDA Approved Procedures
No Cuts. No Wounds. Painless*.
Insurance Paperwork Support
1 Day Procedure
Choose Your City
Bangalore
Chennai
Delhi
Guwahati
Indore
Jaipur
Kochi
Madurai
Mumbai
Patna
Thiruvananthapuram
Vijayawada
Visakhapatnam
Best Doctors For Rirs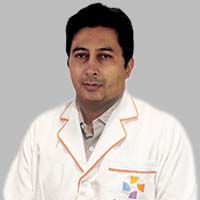 MBBS,MS(General Surgery) DNB(Urology)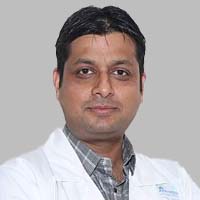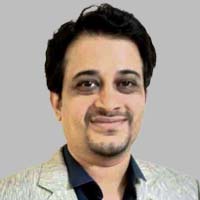 MBBS, DNB (GS), DNB (Uro)
What Is RIRS Surgery?
Retrograde Intrarenal Surgery, commonly known as RIRS, is a retrograde ureteroscopic technique for extracting kidney stones. In this procedure, surgeons make the urethra the pathway to reach the kidneys. It is a minimally invasive technique that involves no cuts or holes. The surgeons use an optic endoscope to reach the kidneys and locate the stones and then use a laser to reduce the stones to dust. This technique is generally used in cases of large or complex stones that lithotripsy can't treat. RIRS has high success rates, and the risk of complications is close to zero. Get in touch with Pristyn Care's experienced urologists to get the best RIRS surgery in the country.
Pristyn Care - Best Healthcare Centre For RIRS Surgery
Pristyn Care has tie-ups with some of the best hospitals in India for kidney stone treatment that are equipped with best-in-class infrastructure and amenities. This association allows us to extend the best RIRS treatment to patients suffering from kidney stone problems. Our team closely monitors the facilities offered at these hospitals and ensures high standards of care for all patients. 
Additionally, we have a panel of expert and highly experienced urologists who use their expertise and modern technology to provide advanced solutions for kidney stones. They have several years of experience performing RIRS and use the utmost precision to perform these surgeries and ensure high success rates. Book your consultation with our urologists and get the best treatment for your kidney stone issues. 
Pristyn Care's Free Post-Operative Care
undefined
undefined
undefined
undefined
What Happens During RIRS Surgery
Diagnosis 
Before performing RIRS, the surgeons recommend some diagnostic tests which help them assess several factors, including the size and location of the stones, underlying diseases, and the patient's overall health. All the patients need to have the test results with them on the day of the surgery. The commonly performed diagnostic tests before RIRS are : 
Imaging tests (KUB X-Ray, abdominal ultrasound, MRI)

Blood urea nitrogen (BUN) test

Blood test

Urinalysis
Procedure
RIRS is performed in the following steps: 
The patient is given anesthesia which keeps them sedated throughout the surgery. The doctor can use spinal or general anesthesia for this procedure, based on the patient's preference. 
In the next step, the surgeon inserts an endoscope, which is a long and flexible tube, into the urethra to reach the urine-collecting part of the kidneys. This is an x-ray-guided procedure, and the doctors can see the images externally on a screen. This allows the surgeon to perform the procedure with more precision. 
The endoscope is then moved upwards in retrograde towards the kidneys to locate the stones. Upon locating the stones, the surgeons use a laser probe to break the kidney stones and reduce them into fine fragments. 
The broken fragments are then collected in a 'stone basket' and ultimately extracted through the same passageway. 
Double J-Stunting in RIRS 
The surgeons may use double J stents- ureteral stents placed in the ureter before or after the surgery. In some cases, the stents are placed before the surgery to dilate the ureter to allow the endoscope to pass easily during the procedure. In other cases, the stent is placed after the surgery for 7 to 10 days to promote healing. 
Why Choose Pristyn Care?
| Benefit | Others | Pristyn Care |
| --- | --- | --- |
| Cuts | Multiple | Minimal |
| Blood Loss | Maximum | Minimal |
| Scars & Stitches | Yes | Minimal |
| Recovery | Low | High |
| Follow Up Consultation | No | Yes |
| Technology | Traditional | Advanced |
| Hospital Duration | Long | Short |
| No Cost EMI | No | Yes |
How to prepare for RIRS Surgery?
Being prepared for the surgery helps in ensuring a seamless surgical experience As with any other surgery, preparation is key for RIRS as it contributes to the efficacy of the procedure and reduces the risk of complications. Your doctor will give you some instructions to help you prepare for the surgery. Here's how you can prepare for RIRS: 
Discuss the treatment procedure with the doctor beforehand. This will help you prepare for what the procedure will encompass. 

Inform the doctor about the medicines you're taking. Also, if you're allergic to anesthesia, inform your doctor in advance. 

Stop smoking a couple of weeks before the surgery, as it can impact the efficacy of the procedure, 

Do not eat or drink anything 8 to 9 hours prior to the surgery, as it can impact the effects of anesthesia.
How to take care after RIRS kidney stone surgery?
The total recovery period after RIRS is generally quite short, and most patients can resume work and their day-to-day tasks within a day or two of the surgery. Since this procedure does not involve any cuts or stitches, the risk of complications is also minimal. Here are some tips that can help you recover quickly and avoid complications after RIRS: 
Increase your consumption of water. 

Eat food that's rich in fiber. 

Avoid eating food that's too spicy or contains high animal protein for a few weeks post surgery. 

Refrain from indulging in heavy workouts. However, don't avoid working out altogether.

If you experience any abnormal symptoms, get in touch with your doctor immediately. 
What Are The Benefits of RIRS surgery?
RIRS is an advanced treatment technique for kidney stones with a high success rate. Listed below are some common benefits of RIRS:
It is a minimally invasive procedure that involves no cuts or stitches.

The procedure is painless and doesn't cause very little blood loss. 

The recovery is quick and hassle-free.

The patients can get back to their day-to-day lives within a couple of days. 

This technique causes no harm to the renal tissue. 

The morbidity rate is very low. 
Frequently Asked Questions on RIRS
Is RIRS covered under insurance?
Yes. Since untreated kidney stones can lead to complications in adults as well as kids, its surgery is considered a medical necessity and it's thereby covered under health insurance. However, the insurance coverage can vary depending upon the terms and condition of the insurance provider. 
How long does RIRS technique take?
In general, RIRS takes 1 to 2 hours to complete. However, the duration of the surgery can vary based on several factors including the size and number of stones, location of the stone, age and overall health of the patient, the total experience of the urologist, etc. 
Is RIRS painful?
Not really. This surgery is performed under anesthesia, and therefore causes no discomfort. Additionally, it does not involve any cuts or stitches. However, patients might experience mild pain or discomfort after the surgery due to stent insertion, but it should be manageable. 
Is RIRS a reliable treatment method for kidney stones?
Yes. RIRS is a safe and effective surgery for treating kidney stones in adults as well as kids. It has a low-complication rate, and the recovery period is also quite short.
Content Reviewed By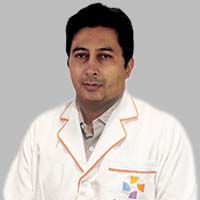 20 Years Experience Overall
Last Updated : This Week
Our Patient Love Us
The coordinator Mr.yatin is very irresponsible person. I informed him to book ESWL appointment at Jyoti Hospital at 1 week ago and when u tried to contact him day before the appointment I didn't get any response from him. All calls went unanswered. At the end of the day a another guy from pristyn care called and informed me because of some internal issue with jyoti Hospital we can't book it and try to convince me to choose another option of RIRS.

Doctor :

Dr. Mahendrakumar Sharma

Everything was nice, just got some delay in discharge procedure

really good experience and he suggested really good opinion

Great help ..good information..found the doctor i was looking for

The doctor was very approachable.

Great effort by pristyn care.I had a conference call.Good very Good.