Contoura Vision Surgery- Diagnosis, Procedure & Recovery
Do you have trouble seeing close up? Do you need to wear contacts or glasses to see properly? If so, then contoura vision surgery may be the solution for you. Pristyn Care offers contoura vision surgery performed by experienced and skilled ophthalmologists. Our surgeons have a track record of performing safe and effective procedures. Get in touch with us to book an appointment with the best eye specialists near you.
Do you have trouble seeing close up? Do you need to wear contacts or glasses to see properly? If so, then contoura vision ... surgery may be the solution for you. Pristyn Care offers contoura vision surgery performed by experienced and skilled ophthalmologists. Our surgeons have a track record of performing safe and effective procedures. Get in touch with us to book an appointment with the best eye specialists near you. Read More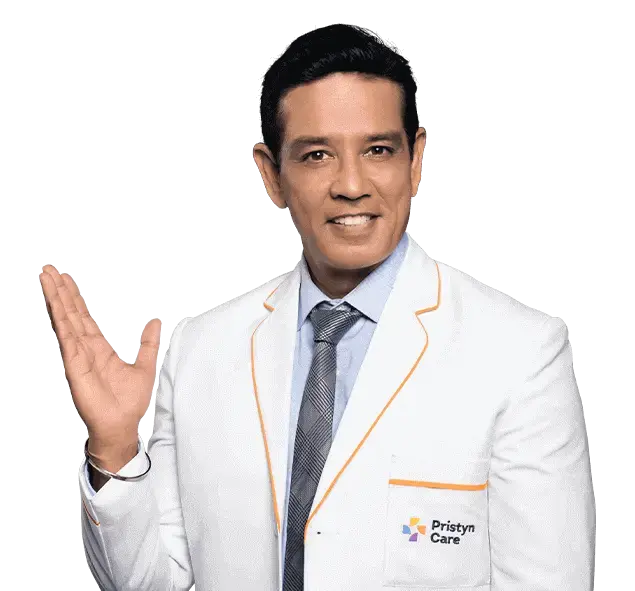 USFDA Approved Procedures
No Cuts. No Wounds. Painless*.
Insurance Paperwork Support
1 Day Procedure
Choose Your City
Ahmedabad
Bangalore
Delhi
Hyderabad
Mumbai
Pune
Best Doctors For Contoura Vision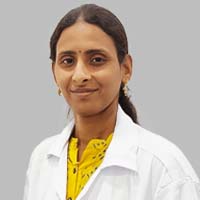 Ophthalmologist/ Eye Surgeon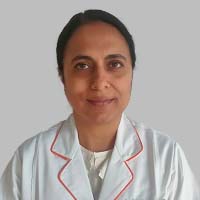 Ophthalmologist/ Eye Surgeon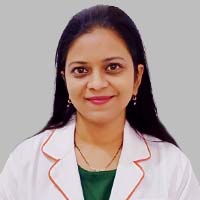 MBBS, DO, DNB - Ophthalmology
Ophthalmologist/ Eye Surgeon
What Is Contoura Vision Eye Surgery?
Contoura vision, commonly called topography-guided surgery, is a type of laser eye surgery used for vision correction. It is a form of LASIK surgery that utilizes cutting-edge technology to map and reshape the cornea. It is a highly customized type of LASIK surgery that involves creating 22,000 points on the cornea for a highly-accurate correction of corneal irregularities and visual axis.
This procedure is designed to correct common vision issues such as farsightedness (hyperopia), nearsightedness (myopia), and astigmatism. Individuals who are not eligible to undergo LASIK surgery due to abnormalities in the cornea can also get good results with this advanced technique.
Contoura vision is considered a developed form of LASIK surgery because it offers a more personalized approach to vision correction. It aims to provide patients with better visual results and reduced side effects, such as glare and halos, compared to traditional LASIK techniques.
Who Is Considered For Contoura Vision Treatment?
Before considering any treatment, it is always recommended to speak with a professional about whether it is accurate for you or not. Contoura vision treatment is no exception. To be a suitable candidate for the contoura vision treatment, you must:
Be at least 18 years of age

Not have any pre-existing eye diseases such as cataracts

Not be pregnant or nursing

Have a spherical power that is not greater than 8D

Have a steady eyeglass or contact lens prescription

Not have had any previous refractive surgery

Not be suffering from any major corneal pathology
If you are unsure whether you meet the conditions for contoura vision, you should schedule a consultation with an eye doctor who can help evaluate your candidacy. During your consultation, the surgeon will thoroughly examine your eyes. This will help decide whether you are a good candidate for the surgery and also what kind of outcomes you can expect. If you are found to be a suitable candidate for contoura vision surgery, the surgeon will develop a treatment plan for you. This treatment plan will take into account your individual requirements and goals.
Pristyn Care's Free Post-Operative Car
Diet & Lifestyle Consultation
Post-Surgery Free Follow-Up
Free Cab Facility
24*7 Patient Support
What Are The Diagnostic Tests Performed Before Contoura Vision Surgery?
Before undergoing contoura vision eye surgery or any LASIK surgery, it's important to undergo a series of diagnostic tests. These tests help determine if you are eligible for the surgery and ensure your eyes are healthy. The diagnostic tests may include the following:
Refraction test:

This diagnostic test measures the current prescription to determine the degree of refractive error (nearsightedness, farsightedness, or astigmatism) that needs to be corrected. The eye surgeon does a rigorous refraction checkup at the beginning, followed by a comparison with a cycloplegic refraction. Having the results of both checkups helps the doctors to identify specific conditions in patients like hyperopia, myopia, etc.

Contrast sensitivity test:

This test is conducted to determine the patient's functional vision level. Tests like the Hamilton Veale Contrast Sensitivity Test and Mars Letter Contrast Sensitivity Test are used to determine the level of functional vision.

Corneal topography:

Corneal topography forms a 3D map of the cornea's surface. This mapping is essential for contoura vision surgery, as it guides the laser in reshaping the cornea accurately. This test helps detect a variety of corneal irregularities. 

Pupil size measurement:

This test is conducted to determine the pupil size in the dark. The size of the pupil can be measured way better in the darkness with dedicated devices. This test is important because people with larger than usual pupil sizes may experience glares or halos after contoura vision eye surgery.

Pachymetry

: In this test, the thickness of your cornea is measured to ensure that there's enough tissue for the reshaping process. Thin corneas may not be suitable for contoura vision.

Tear film evaluation:

This test examines the quality and quantity of your tear film to ensure that your eyes can maintain proper lubrication post-surgery.

Dry eye assessment:

Before contoura vision eye surgery, an evaluation is done to determine if you have a pre-existing dry eye condition, as surgery can temporarily worsen dry eye symptoms.

Wavefront analysis:

The wavefront testing procedure helps point out the abnormalities that are categorized as highly critical. Contoura vision surgery cannot be performed on people with more eye irregularities.
The results of these tests, along with a consultation with your eye surgeon, will determine whether you are a good candidate for contoura vision surgery. It's vital to have a thorough evaluation to ensure your safety and the success of the surgery.
Why Choose Pristyn Care?
| Benefit | Others | Pristyn Care |
| --- | --- | --- |
| Cuts | Multiple | Minimal |
| Blood Loss | Maximum | Minimal |
| Scars & Stitches | Yes | Minimal |
| Recovery | Low | High |
| Follow Up Consultation | No | Yes |
| Technology | Traditional | Advanced |
| Hospital Duration | Long | Short |
| No Cost EMI | No | Yes |
What Is The Procedure Of Contoura Vision Surgery?
Here is an overview of the contoura vision procedure:
Contoura vision eye surgery begins with a comprehensive eye examination and consultation with an experienced eye surgeon. During the consultation, the surgeon will evaluate your eye health, vision prescription, and suitability for the surgery.

If you are considered a suitable candidate for the surgery, your eyes will undergo advanced corneal mapping using a device known as a corneal topographer. This forms a clear 3D map of your cornea, identifying even the most subtle abnormalities. It also helps the surgeon to create a personalized treatment plan, which results in better vision than traditional approaches.

On the day of the surgery, your eye will be numbed with local anesthesia, and your surgeon will form a protective corneal flap using a femtosecond laser or microkeratome.

With the corneal flap gently lifted, a contoura vision laser is used to reshape the cornea according to the customized treatment plan. The laser ablates small amounts of corneal tissue to correct the refractive errors and improve vision.

After the cornea is reshaped, the protective flap is carefully repositioned onto the treated area. The flap attaches naturally without the need for sutures.

The entire contoura vision procedure is generally quick, with both eyes often treated during the same session. Most patients experience enhanced vision within a day or two, although personal recovery times may vary.
What Are The Benefits Of Contoura Vision Surgery?
Contoura vision surgery offers numerous advantages for people seeking vision correction. These benefits include the following:
Accurate customization:

Contoura vision uses cutting-edge mapping technology to design a highly personalized treatment plan for the patient. This precision ensures that each patient's unique corneal abnormalities are addressed properly, leading to more customized vision correction.

Enhanced visual acuity:

Many patients experience improved vision following contoura vision eye surgery. This includes reduced dependence on glasses or contact lenses for activities like driving, reading, or working on a computer.

Reduced glare and halos:

Contoura vision surgery is known for reducing or eliminating nighttime glare and halos that some patients encounter with glasses or contact lenses. This can lead to better night vision and overall visual comfort.

Quick recovery:

Contoura eye surgery is typically performed on an outpatient basis and can take as little as 15 to 30 minutes to complete. Most individuals experience little discomfort after the contoura vision procedure and recover fast enough to resume their everyday routines.

Minimized risk of dry eye:

In comparison to traditional LASIK surgery, contoura vision may carry a lower risk of aggravating dry eye symptoms. Some patients with mild dry eye problems may even find their symptoms improved after the procedure.

Long-lasting results:

The results of contoura vision surgery are typically long-lasting. However, some individuals can experience a gradual decline in vision over time due to natural aging or other factors.

Enhanced quality of life:

For many individuals, contoura eye surgery can enhance the ability to see clearly and participate in activities that may have been difficult or impossible with glasses or contact lenses. This can improve their overall quality of life.
How To Prepare For Contoura Vision Surgery?
Here are some ways to help you prepare before contoura vision eye surgery:
Provide a comprehensive medical history, including any current medications, allergies, and existing eye conditions to your ophthalmologist. This is because certain medicines may need to be adjusted or discontinued before surgery.

Prior to any medical procedure, it is crucial to consume more water unless otherwise advised by your ophthalmologist. Consuming plenty of water before your contoura vision surgery will help you stay hydrated and speed up your recovery after surgery. A dry eye is a frequent adverse effect of contoura vision. Increasing your water intake is an easy approach to keeping your eyes moist. If your surgery has already been scheduled, then start drinking at least 8 to 10 glasses of water daily. It will help you hold the optimum hydration required for the best outcomes.

If you wear contact lenses, you will need to switch to glasses for a specific time before surgery. The duration may differ depending on the type of contact lenses you use, so follow your surgeon's recommendations.

On the day of surgery, you will not be able to drive yourself home due to the effects of anesthesia. Arrange for a friend or family member who can help you reach home.

Your surgeon will provide certain instructions to follow after the surgery, which may include avoiding alcohol and discontinuing certain medicines. Follow these post-operative instructions closely to ensure the best possible outcomes and minimize potential complications.

On the day of surgery, wear comfortable clothing that does not need to be pulled over the head. In addition, bring any essential personal items, such as insurance information and a list of medications.

Avoid using lotions, heavy makeup, and perfumes on the day of your contoura vision surgery. On the morning of surgery, take a shower and ensure that your face is free of impurities. 

Plan to take a few days off work to allow for adequate rest and recovery. Your surgeon will provide guidelines on when you can resume everyday activities.

Relax and take some deep breaths before your surgery so that you can remain calm and collected throughout the procedure.
What Are The Post-Operative Tips To Follow After Contoura Vision Surgery?
Here are some tips to follow after contoura vision (contoura LASIK) surgery:
Use prescribed medications:

Use prescribed eye drops or medicines exactly as your surgeon directs. These medications help prevent infection and encourage healing.

Avoid a polluted environment:

You should avoid a polluted environment after your contoura vision eye surgery. Dust and dirt, if they enter the eye, increase the risk of infection. You should also stay away from smoke or avoid exposing yourself to smoke.

Avoid rubbing your eyes:

Avoid touching or rubbing your eyes, as this can increase the risk of infection. 

Wear protective eyewear:

Wear protective eyewear at night to prevent accidental rubbing or bumping of your eyes while you sleep.

Avoid playing contact sports:

You should avoid playing contact sports for a few weeks after your surgery. 

Do not perform the exercise:

Avoid strenuous exercise a few weeks after contoura vision surgery as it may impart more strain on eye muscles. 

Stay hydrated:

Drink plenty of water to stay hydrated, which can help heal and prevent dry eyes.

Avoid swimming and hot tubs:

Stay away from swimming pools, hot tubs, and any water activities that may expose your eyes to potential pollutants during the early stages of recovery.

Always wear sunglasses:

Wearing sunglasses helps protect your eyes from harmful radiation. Further, after the contoura vision surgery, your eyes would be extra sensitive to bright light. Wearing sunglasses for a few days after surgery makes you more comfortable in sunlight.

Avoid makeup:

Avoid using eye makeup near your eyes for a few weeks after surgery to prevent irritation.

Reduce or completely avoid television:

Avoid watching the screen for a few weeks after surgery, as it may cause eye strain.

Communicate with your surgeon:

If you experience intense pain, sudden vision changes, or any concerning symptoms, contact your surgeon instantly. Prompt communication can prevent potential complications.
Remember that recovery times can vary from individual to individual. Still, most people can expect a significant improvement in their vision within the first few days to weeks after contoura vision surgery. Following these recovery tips can help ensure a successful and complication-free healing process.
What Are The Risks And Complications Associated With Contoura Vision Surgery?
Contoura vision eye surgery, like any surgical procedure, is associated with some risks and complications. While it is considered safe and effective for correcting vision problems, it's essential to be aware of these potential risks before surgery. In addition, it's important to discuss these risks with your surgeon and weigh the benefits against the potential complications. Some of the risks and complications associated with contoura vision surgery include the following:
Corneal ectasia:

In very rare cases, counting for about 0.3%, the patient suffers from corneal ectasia, post contoura vision surgery. It is a medical condition in which the cornea becomes weakened and bulges out, leading to vision distortion. This type of situation occurs when a high amount of nearsightedness requires correction or when the patient's cornea is thinner than the average.

Dryness and redness of the eye:

This is majorly considered a temporary phenomenon but could stretch for a longer period, depending on case to case. Patients can suffer from dryness and red-eye post their contoura vision surgery if their evaluation or testing before the surgery was not done correctly. If the patient continues to suffer from dryness or redness in the eye for a longer time, this means an unidentified problem has not been appropriately diagnosed before the surgery.

Infection

: Although rare, there is a risk of eye infection after surgery. This can lead to redness, pain, discharge, and impaired vision. 

Flap complications:

The probability of occurrence of flap complications after contoura vision surgery in patients is extremely low for about 2 in 1000 patients. These complications include irregular fragmented flaps, buttonholes, partial flaps, etc.

Undercorrection or overcorrection:

In some cases, the surgery may not achieve the expected level of vision correction. This can result in undercorrection (where you still need glasses or contacts) or overcorrection (where you may need additional surgery or treatment to restore the vision).

Halos and dual vision

: Halos is a problem that happens due to the scattering of the light caused by the fluid present in the newly treated cornea. If the problem persists in patients for a long period after surgery, it becomes a serious concern and will need immediate attention. The extended problem may be a result of induced abnormalities by lasers or if the surgery was not centered accurately.

Irregular astigmatism

: In some possibilities, the surgery may cause irregular astigmatism, which can lead to distorted or blurry vision. Additional treatments may be necessary to address this issue.
It's important to note that most contoura vision surgeries are successful, and most patients experience significant improvements in their vision without experiencing severe complications. However, the risk of complications differs depending on numerous factors, such as the person's eye health, the surgeon's skill, and the technology used during the contoura vision procedure. Following the surgeon's post-operative instructions is also important in minimizing the risks and achieving the best possible result.
What Are The Lifestyle Changes Required After Contoura Vision Eye Surgery?
Here are some lifestyle changes to follow after contoura vision eye surgery:
Wear sunglasses that provide UV protection when outdoors, as your eyes may be more sensitive to sunlight after surgery. UV protection helps prevent eye damage and lowers the risk of complications.

Give your eyes time to rest and recover, particularly during the first few days. Avoid strenuous activities like heavy lifting, contact sports, swimming, etc. that may strain your eyes.

Keep all scheduled follow-up appointments with your surgeon. These appointments are important for observing your progress and addressing any surgery complications.

Keep the eyes lubricated using artificial tears, as dryness can increase the risk of corneal abrasion, inflammation, and other side effects. 

If you are in an environment with strong winds or dust, consider wearing protective eyewear, like wrap-around sunglasses or goggles, to prevent foreign particles from entering your eyes.

A balanced diet rich in vitamins and nutrients can enhance overall eye health. Foods containing antioxidants and omega-3 fatty acids may encourage healing and decrease inflammation.

Follow your surgeon's advice on when it is safe to resume driving after surgery. You'll often need someone to drive you home after contoura vision surgery.

If you smoke, consider quitting or at least avoiding smoking in the weeks leading up to and after your surgery. Smoking can decelerate the healing process and increase the risk of complications.

Limit screen time, mainly during the first few days after surgery, to minimize eye strain and dryness. Follow the 20-20-20 rule (take a 20-second break to look at something 20 feet away every 20 minutes) if you need to use screens for a longer period.
What Is The Contoura Vision Surgery Cost In India?
Contoura vision cost in India ranges from Rs. 95,000 to Rs. 1,05,000. However, several factors can impact the overall contoura vision surgery cost in India. Some factors that influence the cost include the following:
Location of the clinic/hospital:

The cost of medical procedures can differ by region within India. Major cities and metropolitan areas like Mumbai, Kolkata, Bangalore, etc., tend to have higher living and operational expenses, resulting in higher costs of contoura vision surgery.

Surgeon's experience and reputation

: Highly experienced and reputable eye surgeons often charge more. However, their experience contributes to better surgical results.

Technology and equipment:

The use of cutting-edge technology and state-of-the-art equipment may increase the cost of the procedure. 

Quality of the healthcare facility:

The quality and reputation of the clinic or hospital where the surgery is performed can influence the contoura vision cost. Healthcare facilities that offer better services and comfortable experiences may charge higher costs for surgery.

Pre-operative and post-operative care:

The total contoura vision cost may include pre-operative assessments, post-operative check-ups, and any necessary prescriptions or eye drops. Ensure you understand what is included in the quoted price.

Patient's eye condition:

The complexity of your vision correction needs can influence the overall cost of surgery. More severe refractive errors may need additional surgical steps, which can increase the contoura vision surgery price.

Customization

: Contoura vision surgery is known for its customization based on the patient's unique corneal topography. Personalized treatment plans may incur extra charges.
Is Contoura Vision Surgery Covered Under Insurance?
Contoura vision surgery, like other refractive eye surgeries such as LASIK, is covered under insurance when considered medically necessary. If you have a medical condition like keratoconus, which causes severe irregular astigmatism and impairs your vision, your insurance provider might consider contoura vision eye surgery as a medically necessary treatment to enhance your visual function. In some cases, contoura vision may be deemed medically necessary if you have already undergone cataract surgery or other eye surgeries, and refractive error correction becomes essential to achieve the functional vision.
However, even if your surgery is deemed medically necessary, there may still be out-of-pocket expenses, such as deductibles or copayments, depending on your insurance plan. Always contact your insurance company to understand your specific case and obtain precise information about your coverage options and requirements.
FAQs around Contoura Vision Surgery
Is Contoura LASIK better than traditional LASIK?
Contoura LASIK and traditional LASIK are both effective approaches for correcting vision problems. However, the results of contoura surgery are better than LASIK in terms of visual clarity and correction in refractive error. Some of the patients experience corrections better than 6/6 after contoura vision surgery. This surgery is designed to be highly accurate due to the detailed corneal mapping. This precision may result in better visual acuity and a reduced likelihood of needing retreatments.
Does Contoura Vision surgery hurt?
Contoura vision is a safe and effective procedure for improving vision and reducing the need for glasses or contact lenses. While the procedure is typically not painful as it is performed under local anesthesia, patients may experience mild discomfort or irritation during recovery. However, this is usually manageable with over-the-counter pain relievers or medicines prescribed by your surgeon. 
Can I watch TV right after laser eye surgery?
In most cases, watching TV or any other type of digital screen is safe 2 days after the surgery. Initially, you may experience sensitivity to bright light, halos, etc., which will take some days to improve. You can return to your normal routine and other activities after getting approval from the doctor. 
How much does Contoura Vision cost in India?
In India, the cost of Contour Vision surgery ranges from Rs. 95,000 to Rs. 1,05,000 approximately. This is only an estimated range that might vary for each patient due to various factors, such as the extent of correction, surgeon's fee, diagnostic tests, post-surgery medications, etc. 
Will health insurance pay for Contoura Vision surgery?
Typically, vision correction or refractive surgeries are covered by health insurance only if the patient's refractive power is equal to or higher than 7.5 Diopters. If the power is below this limit, then insurance companies won't cover the cost of treatment. 
Are Contoura Vision results permanent?
Contoura Vision and other forms of laser eye surgeries are effective as they permanently reshape the cornea. Due to this, the results are long-lasting, and the patient enjoys improved vision for a long time. However, after age 40, the patient's eye health may start to decline, and refractive errors might develop again.
Can I watch TV right after contoura vision surgery?
After contoura vision eye surgery, it's typically advised to restrict screen time, including watching TV or using other electronic devices, specifically in the immediate hours following the procedure. If you decide to watch TV or use screens, make sure to use lubricating eye drops as your surgeon advises. Dryness and discomfort can be common after refractive eye surgery, and lubricating drops can help alleviate these symptoms.
Are contoura vision results permanent?
In contoura vision surgery, the corneal surface tissues are permanently removed from the surface of the cornea, which keeps the effects long life. However, it's essential to note that while the surgery is intended to provide long-lasting results, there are no guarantees of permanent vision correction.
Is contoura vision flapless?
Contoura vision is not a flapless procedure. It involves forming a thin flap on the cornea to access the underlying corneal tissue for reshaping with a laser.
Is contoura vision worth it?
Whether contoura vision is worth it depends on your individual circumstances, vision needs, and priorities. Contoura vision can provide precise vision correction, potentially reducing night vision problems and improving overall visual outcomes. The surgery is completely worth the results you get after the procedure. However, it's important to consider factors such as potential risks and your expectations.
Content Reviewed By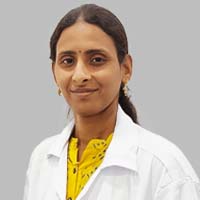 19 Years Experience Overall
Last Updated : This Week
Our Patient Love Us
I was tired of dealing with contact lenses and glasses for my vision problems. Opting for Contoura Vision at Pristyn Care was the best decision I made. The procedure was quick and painless, and I now have clear vision. Pristyn Care's eye care team is top-notch!

My experience with Pristyn Care for contoura vision surgery was exceptional. The medical team's expertise and care were evident throughout the process. The surgery itself was quick and painless, and the post-operative care provided by the nursing staff was excellent. The results of the contoura vision procedure are truly life-changing, and my vision has improved significantly. Pristyn Care's commitment to patient satisfaction and their seamless services are commendable. I highly recommend Pristyn Care to anyone considering contoura vision surgery.

After my Contoura Vision treatment at Pristyn Care, I've embraced the beauty of clear vision and enhanced eye health. Their team's professionalism and modern techniques are commendable. I'm now living with a renewed sense of sight.

Contoura Vision at Pristyn Care was a life-changing experience for me. I had been dependent on glasses for years, and the team of ophthalmologists assured me of the safety and efficacy of the procedure. Now, I have excellent vision without glasses. Thank you, Pristyn Care!

Choosing Pristyn Care for my Contoura Vision treatment was a step toward enhanced visual precision. Their team's dedication to patient well-being and the results of the treatment have given me a more focused and sharper view of the world.

I'm thankful to Pristyn Care for their visionary expertise and care during my Contoura Vision treatment. Their team's professionalism and dedication are evident. The results of the treatment have been remarkable, and I'm grateful for the positive change in my sight.
Contoura Vision Surgery Cost in Top Cities