IUI Treatment: Step by Step Procedure, Benefits and Success Rate
Where your hopes end, our care begins. If you are struggling to conceive a child, get in touch with Pristyn Care, India's trusted fertility treatment center that provides cost-effective treatment packages. Get in touch with our team of expert fertility doctors and IUI specialists to begin your IUI treatment.
Where your hopes end, our care begins. If you are struggling to conceive a child, get in touch with Pristyn Care, India's trusted fertility ... treatment center that provides cost-effective treatment packages. Get in touch with our team of expert fertility doctors and IUI specialists to begin your IUI treatment. Read More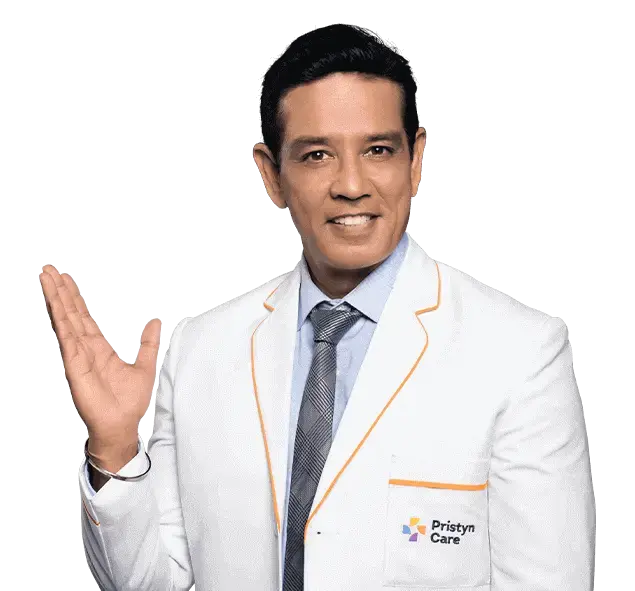 Confidential Consultation
Top Fertility Specialists
Association With Advanced Labs
Home Sample Collection
Choose Your City
Bangalore
Chennai
Delhi
Hyderabad
Mumbai
Patna
Best Fertility Specialist for IUI Treatment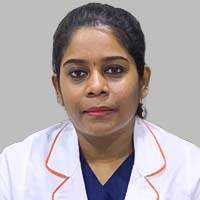 Obstetrician
Gynaecologist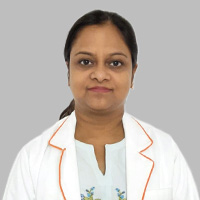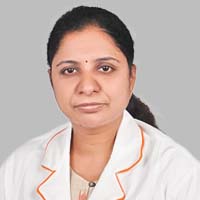 Obstetrician
Gynaecologist
What is IUI? (IUI Procedure)
About IUI Treatment
Infertility issues impact several individuals and couples each year, making it difficult for them to live their dream of experiencing parenthood. Several treatments are now available for couples and individuals who wish to conceive, out of which Intrauterine Insemination (IUI) is considered a popular and reliable solution. This infertility treatment involves a direct transfer of sperm into the female partner's uterus. When a couple tries to conceive through intercourse, only a few sperm actually reach the egg. The number of sperm that will reach the egg depends on several factors, including the reproductive health of both the male and the female partner. Therefore, in an IUI procedure, fertility specialists derive some healthy sperm and directly place them into the uterus to facilitate fertilization. This simplifies the process and helps couples and individuals have biological children.
The IUI procedure is considered one of the most effective and reliable infertility treatments available presently, which is also less invasive than its counterparts, such as In Vitro Fertilization or IVF.
IUI has an impressive success rate of almost 80% within 3 to 6 cycles in suitable patients. (Source: Cloudnine Fertility)
IUI Procedure
The IUI procedure consists of the following steps:
Sperm collection
This can happen in several ways, such as through:
– masturbating into a sterile container
– retrieving into a special condom during sex
– extracting from a urine sample in a lab
– collecting while undergoing vibratory stimulation
Sperm sample washing
This involves the removal of the seminal fluid from the sample because it can cause severe cramping in the female. This part can take 1–2 hours.
Sperm insertion
The individual will lie down as a healthcare professional inserts a thin, flexible catheter through the cervix into the uterus. They then slowly inject the sperm sample. This takes a few minutes.
First 20 Days: Day By Day Report Of IUI Treatment
IUI Treatment – Day By Day Report
| | |
| --- | --- |
| Day | Details |
| Day 1 | Consultation Financial Counselign Blood Test Semen Analysis |
| Day 2 | IUI Procedure |
| Day 3 | Some women may experience spotting. |
| Day 6 | Implantation |
| Day 7-8 | Implantation bleeding |
| Day 10-14 | Beta hCG test |
| Day 15 | Fertilization |
| Day 16 | The egg become inpenetrable |
| Day 17 | The creation of a cell containing 46 and subsequent division into two-celled body. |
| Day 18 | Embryo formation at 16-cell stage |
| Day 19 | The embryo becomes a blastocyst |
| Day 20 | The blastocyst starts embedding in the uterus |
Pristyn Care's Free Post-Operative Care
Diet & Lifestyle Consultation
Post-Surgery Free Follow-Up
FREE Cab Facility
24*7 Patient Support
Diagnostic Tests Before IUI Treatment
The doctors employ a comprehensive diagnostic approach to diagnose fertility issues, determine the cause of infertility, and rule out other underlying reproductive health conditions. The diagnostic approach employed before IUI, or any other fertility treatment, involves a series of tests for both the female and the male partners. Some standard tests are performed at every clinic, which we will further discuss, however, some additional tests specific to the patient's condition may also be recommended. Let us look at some standard diagnostic tests performed before Intrauterine Insemination (IUI) procedure:
Tests for women: 
Ovulation testing: The purpose of this test is to check whether the woman is ovulating or not. 
Ovarian Reserve Test: This test is performed to check the number of eggs available in the woman's ovaries. It is generally done in the initial days of a woman's menstrual cycle. 
Imaging tests: The most commonly performed imaging test before IUI treatment is a pelvic ultrasound. The purpose of a pelvic ultrasound is to rule out abnormalities in the uterus or the ovaries. 
Tests For Men:
Semen Analysis: A semen analysis test involves the collection of sperm samples and its assessment under a microscope. This test helps doctors look for potential problems with sperm quality that may be causing infertility.
Imagine Tests: These tests may involve MRI or ultrasound scans of the genitals to look for underlying abnormalities of the male reproductive organs. 
Testicular Biopsy: This test helps doctors look for abnormalities in the male reproductive system.
Hormone Testing: This test helps analyze the level of testosterone or other hormones in the male partner.
Why Choose Pristyn Care?
| Benefit | Others | Pristyn Care |
| --- | --- | --- |
| Cuts | Multiple | Minimal |
| Blood Loss | Maximum | Minimal |
| Scars & Stitches | Yes | Minimal |
| Recovery | Low | High |
| Follow Up Consultation | No | Yes |
| Technology | Traditional | Advanced |
| Hospital Duration | Long | Short |
| No Cost EMI | No | Yes |
Step by Step IUI Procedure
The intrauterine insemination procedure is performed in several steps. The fertility specialists ensure precision at every step to ensure the efficacy of the procedure and the best treatment outcomes. IUI is performed in the following steps: 
Step 1: The first step of the IUI procedure involves prescribing certain medications to the patient and recommending some lifestyle changes. These medicines and lifestyle changes are necessary for the efficacy of the procedure. These changes may include cutting back on certain habits such as smoking and drinking, eating the right foods, maintaining a healthy body weight, etc., that can help ensure healthy treatment outcomes after an IUI procedure. Certain medicines may also be recommended at this point, which the patient should take as advised.
Step 2: The next step involves tracking the ovulation cycle and egg production of the woman seeking IUI. The doctors prescribe oral medicines to the patient to stimulate the ovaries and monitor egg production closely during this phase. The patients are required to take these medicines for 8 to 12 days. But it should be noted that the duration for which the patient has to take the prescription medicines is subject to vary based on the response of the ovaries to the treatment. The doctor may also make use of injections in the process.
Step 3: Following the ovary stimulation process, the doctor performs some tests to monitor the development of the eggs. These tests may include ultrasound and hormone tests. The purpose of these tests is to determine the date of IUI treatment to ensure the best results. 
During this stage, the doctors also perform the sperm harvesting process. This process involves collecting sperm samples or using frozen sperm samples (depending upon the patient's requirement) and washing them to remove all the dirt and debris. This is done to ensure the efficacy of the procedure. 
Step 4: After the semen is washed to get healthy motile sperm, it is implanted in the uterus of the female partner with the help of a thin and flexible catheter. After this process, the women often experience mild cramping and discomfort, but it is usually manageable. 
Step 5: Finally, in this step, the doctor calls the patient to the clinic to perform a pregnancy test and determine the success or failure of the procedure.
India's most trusted IUI treatment center with high success rate
At Pristyn Care, we do our best to fulfill your dreams of parenthood. Our team of highly trusted and recognized infertility specialists maps every fertility case and guides every couple before the treatment, so they achieve the best outcome from the IUI treatment. Pristyn Care is trusted as one of the best IUI treatment centers in India that houses some of the best fertility specialists in India. Our fertility doctors have years of experience performing successful IUI treatment for couples with sexual disorders. 
We, at Pristyn Care relentlessly work to provide a wide range of assisted conception options to intending couples. The top fertility specialists provide tailored and dedicated fertility treatment plans specifically designed for you. Additionally, we ensure cost-effective treatment with complete transparency in pricing and NO-cost EMI.
Pristyn Care is committed to delivering a wonderful experience to all the patients who approach us with hope. Our treatments help you embark on the beautiful journey of parenthood.
What happens in IUI treatment?
Before beginning the IUI treatment, the IUI expert shall recommend a few diagnostic tests to determine the exact problem preventing the couple from conceiving a baby. In a common scenario, the following tests are recommended before IUI treatment for the male and the female partner:
Tests for male before IUI treatment
Semen analysis – There could be several problems associated with the sperm of a male. To determine the exact, the IUI specialist will need to collect the sperm sample and send it to the lab in a clean container. The semen sample is then analyzed in the lab to determine the problem precisely.

Imaging tests – In several conditions, the male is suggested to undergo imaging tests such as MRI or ultrasounds of his genitals to find out if there are any underlying abnormalities with his organs.

Testicular biopsy – Testicular biopsy is yet another test to identify and determine abnormalities in the male reproductive system that might contribute to infertility. If the test shows any significant abnormality, the couple might need to use donor sperm to get the treatment done.

Hormone testing – Hormone testing estimates the level of testosterone and other male hormones in the male.

Genetic testing – Genetic testing helps determine if there is any genetic defect in the genitals of the male that is contributing to problems in conceiving for the couple.
Tests for a female before IUI treatment
Ovulation testing – This is done through a blood test that can help determine whether you are ovulating or not.

Imaging tests – Often, problems associated with the ovaries and the uterus can contribute to problems for which a couple fails to conceive. Therefore, imaging tests like pelvic ultrasound are mainly recommended to identify if there is any abnormality in the uterus or the ovaries of the women.

Test for ovarian reserve – This test can help the doctor determine the number of eggs available in your ovaries for ovulation. To evaluate your ovarian reserve, the IVF specialist may require you to test your hormones at the beginning of your menstrual cycle. If the doctor sees any abnormality associated with your ovarian reserve, the doctor will use an alternative line of treatment.
Who needs IUI Treatment?
Before suggesting the IUI treatment, the doctors check the patient's eligibility for the treatment. Not all individuals may be eligible to get an IUI treatment, and therefore, this treatment may not be suggested to each person who seeks treatment for their fertility issues. To determine whether the patient is fit for the IUI procedure, the doctors take the aid of the diagnostic tests mentioned before and assess the patient's sexual habits. The most suitable candidates for an IUI procedure include the following: 
Men with low sperm count, abnormal shape of sperm, erectile dysfunction, inability to ejaculate sperm or anejaculation are considered good candidates for IUI. On the other hand, men whose sperm count in post-semen wash is less than 1 million may not be eligible for the procedure. 

Women with ovulatory dysfunction or anovulation, failure of ovulation induction, endometriosis, PCOS/PCOD, and semen allergy, which refers to an allergy to proteins in the semen. On the other hand, women with both fallopian tubes blocked or removed or those with severe pelvic infection can not undergo the IUI treatment. 

Sometimes, the doctors are not able to figure out the cause of infertility. This situation is called unexplained infertility. IUI may also be suggested in cases of unexplained infertility as it improves the chances of fertilization. IUI is also recommended for same-sex or LGBT couples, HIV positive couples, and single women who wish to conceive.
IUI Treatment explained step-by-step
Step 1: Counseling before IUI treatment – We understand that just like any other fertility treatment, IUI also is a cumbersome process that can be physically and emotionally draining. Hence, at Pristyn Care, we begin the treatment with thorough counseling, after which the doctor plans the treatment process.
Step 2: Ovarian stimulation – Ovarian stimulation begins on the second day of the female partner's menstrual cycle. The infertility specialist would give oral medicines to stimulate ovulation and then thoroughly monitor the egg production in the ovaries. The ovulation stimulation can also be done by injecting drugs into the female's body. Oral medications are recommended for 8-12 days and may vary depending on how the ovaries respond. On the other hand, injections are given in parts of the body with a comparatively more significant amount of fat, such as the stomach. 
Step 3: Ovulation monitoring – After the ovarian stimulation, the IUI specialist monitors the development of the follicles. The doctor will likely do hormone tests and ultrasounds to assess the development of the ovarian follicles. Tracking the ovulation helps the doctor decide the best dates when you can begin your IUI treatment for the best possible results.
Step 4: Ovulation trigger – When the ovarian follicle shave develops and reaches the desired shape and size, hCG injection is given to the female to trigger ovulation. Ovulation generally happens 36 hours after the trigger shot.
Step 5: Sperm harvesting – For IUI treatment, the couple and the doctor may decide whether to use fresh sperm or frozen sperm. If the couple decides to use fresh sperm, the male partner or the donor must produce it at the fertility clinic by masturbating. If the couple decides to use frozen, they can contact any of the infertility treatment labs nearby. Frozen sperm is defrosted and then washed to remove the impurities before they are used for the treatment.
Step 6: Insertion of sperm – Once the female ovulates and the sperm is washed out of all impurities and dirt; the doctor uses a thin, flexible catheter to implant the sperm into the female partner's uterus. Unlike IVF, IUI does not involve any painful steps. However, the insertion of the catheter may cause the female to feel slight cramps and discomfort.
Step 7: Pregnancy test – This is the last step of the IUI treatment, wherein the doctor checks whether or not the treatment has been successful. This test can be done two weeks after the sperm has been implanted in the uterus. If the pregnancy is not successful, the doctor might repeat the entire procedure or may suggest another line of treatment.
How to prepare for IUI treatment?
Here are a few steps to help you better prepare for the procedure. Some of the best practices to maximize the outcome of IVF treatment are:
Maintain a healthy weight

Eat a healthy, well-balanced diet

Start taking prenatal supplements

If you are planning for IVF, quit smoking, drinking alcohol and other recreational drugs

Practice yoga, meditation, and journaling to maximize the outcomes of your IVF treatment.

Live a stress-free life. Trust the treatment process and remain hopeful. 
When should you consult a fertility expert for IUI treatment?
You should consult an IUI specialist when you and your partner have unprotected sex for more than a year but fail to conceive. You may try on your own for as long as you want, but getting medical help without delay is the best decision. 
Pristyn Care fertility experts suggest consulting a fertility expert when a couple fails to conceive even after indulging in unprotected sex for a year. Additionally, a couple may consult a fertility specialist for IUI treatment in case of the following:
The female partner has ovulation disorders, does not ovulate regularly, or has PCOD/ PCOS

Couples with unexplained infertility

If the male partner has semen abnormalities or ejaculation disorder

Anyone who needs donor sperm, such as LGBT couples, heterosexual couples struggling with male factor infertility, or single women looking to conceive.
What are the advantages and disadvantages associated with IUI treatment?
IUI is a viable fertility treatment for couples with unexplained fertility, low sperm count, and male factor infertility. IUI is a relatively simple procedure and consists of three main steps:
Ovulation tracking to identify the best fertile period

Collection of sperm

Iplantating the sperm into the uterus
Here are some of the advantages and disadvantages of IUI treatment:
Advantages of IUI:
IUI is less expensive than IVF or ICSI.

IUI exerts less stress on the body.

The sperm-washing process enhances the chances of sperm quality.

IUI is not a painful procedure and hence does not require anesthesia.

IUI treatment does not take more than 15-20 minutes. So, the female does not require any hospitalization and can return home just after resting for 20 minutes after the procedure.
Disadvantages of IUI
Although IUI is a viable fertility treatment option, it has some challenges too. Some of the common disadvantages of IUI are:
IUI cannot be carried on if the female does not ovulate.

The sperm used should be of high quality, i.e., it should have good motility.

The success rate of IUI is only 20-25 percent compared to IVF treatment.

The risk of multiple pregnancies is relatively high IUI due to the intake of fertility drugs.
Case Study
"IUI was a boon for us when nothing else worked."
Sravanti (name changed, 32 years old) and Prateek (name changed, 34 years old) were struggling to conceive. They had been married for 6 years now. They had consulted several fertility specialists in Kolkata (their hometown) but were disappointed when nothing worked in their favor. They almost gave up hope, decided to adopt a child, and had already begun the process. But, as luck would have it, in December 2020, Prateek shifted to Delhi for his job and on a friend's recommendation, got in touch with Pristyn Care.
"It is harder than one can imagine. The disappointment drained both of us. We held onto hope for a long time and almost gave up. But, I thank my destiny that it brought us to a new city that changed our lives forever," Prateek shared.
Ritika was consulted by one of the best and highly trusted fertility specialists in Delhi who works with Pristyn Care. She was diagnosed with a minor blockage in the fallopian tubes, but the upside was that she was ovulating. Considering all the factors, the doctor recommended IUI since they have already exhausted enough money consulting doctors in the past 2 years. Everything fell in place, and Ritika conceived a baby boy in her second IUI cycle.
"We can't be more thankful to Pristyn Care. It still feels like a dream, but when I look at the little boy, I know we are living the joys and blessings of parenthood," says Ritika.
What is the IUI treatment cost in India?
IUI is considered a relatively affordable fertility treatment, and its one cycle is priced between Rs. 10,000 to 15,000. You should note that this is the estimated cost of only one cycle of IUI. In several cases, patients require multiple cycles to see effective results. Some other factors that affect IUI treatment costs in India, include:
Consultation fees of the fertility specialist
Cost of donor sperm
Cost of medicines for ovulation stimulation
Charges of follicular monitoring
Number of IUI cycles
Choice of treatment city
Preference of treatment hospital or fertility clinic
Age of the couple
Cost of lab tests
Post-treatment consultation charges
Consult with best Fertility specialist at Pristyn Care and Get the cost estimate of IUI treatment.
How is IVF different from IUI?
Intrauterine insemination (IUI) and in-vitro fertilization (IVF) are both fertility treatments, designed to to help individuals and couples facing difficulties in conceiving. However, there happens to be a difference between the two. The primary contrast between IUI and IVF lies in their procedures: IVF involves stimulating, retrieving, fertilizing, and transferring eggs, while IUI involves injecting sperm into the uterus to reduce the sperm's travel distance to the egg.
There's also a difference in the steps involved in both the procedures, as well as the eligibility.
Advantages and Disadvantages of IUI Treatment
Advantages of IUI 
Intrauterine Insemination, or IUI, is a boon for patients with fertility issues. This procedure serves as a ray of hope for them and improves their chances of living their dream of parenthood. This procedure is highly popular and reliable owing to its various benefits. Some advantages of IUI are as follows: 
IUI procedure typically costs lower compared to other fertility treatments, including In Vitro Fertilization (IVF) or Intracytoplasmic Sperm Injection (ICSI). 

IUI exerts less physical strain on the body, reducing the overall stress associated with fertility treatments.

Sperm washing involved in the IUI procedure improves the quality of sperm used in the process, increasing the chances of successful fertilization.

IUI is a relatively painless procedure and does not necessitate the use of anesthesia.

IUI treatment is quick, typically lasting only 15-20 minutes, allowing patients to return home shortly after a short rest post-procedure without requiring hospitalization.
Disadvantages of IUI
IUI is a viable option for couples seeking fertility treatment. However, this procedure also accompanies several challenges and drawbacks that should be considered before opting for this procedure. Some disadvantages of IUI include: 
If a woman wishes to go for IUI treatment, it is essential for her to have regular ovulation cycles. Women who do not ovulate may not be eligible for this procedure as there would be no egg available for fertilization.

IUI success depends on the quality of the sperm used for insemination. Therefore, high-quality sperm is a must for the efficacy of this procedure. Sperm with good motility (ability to move effectively) is preferred for IUI as it increases the likelihood of successful outcomes.

When compared to in vitro fertilization (IVF) treatment, IUI generally has a lower success rate. On average, the success rate of IUI ranges from 20 to 25 percent per cycle, meaning that not every attempt will result in a pregnancy.
What to Expect After IUI treatment?
For successful IUI outcomes, the patients need to take care of themselves after the procedure as well. Following the IUI procedure, the patients are recommended to relax and go about their normal routine. Patients are usually advised to avoid strenuous activities and heavy lifting for a day or two. However, there are generally no restrictions on normal daily activities. It is normal to experience mild cramping or discomfort in the lower abdomen for a few days following IUI. Some individuals may also notice slight spotting or light bleeding. These side effects are generally mild and temporary.
The fertility specialist may prescribe progesterone supplementation to support the uterine lining and help in implantation. The duration and dosage will depend on individual circumstances and medical advice.
After IUI,  patients can expect a "two-week wait." During this time, patients are advised to avoid stress of any sorts,  eat the right foods, and maintain a healthy lifestyle, as these factors can affect the IUI treatment outcomes. It is important to note that pregnancy symptoms take time to show. Therefore, an absence of symptoms can also mean a positive pregnancy test in some cases. 
Two weeks after the IUI procedure, a pregnancy test is typically performed. Some patients may choose to take a home pregnancy test, while others may prefer to have a blood test at a medical facility for more accurate results.
Is IUI Covered Under Insurance?
Typically, health insurance companies provide a range of health benefits such as outpatient care, emergency services, prescription drugs, pediatric services, and maternity and newborn care. However, what isn't included in the benefits offered by several healthcare companies is infertility care. 
This is generally because getting treatment for infertility is an individual's own choice and is not really medically necessary. But, with the surge in need for fertility treatments, some insurance providers have introduced plans that cover IUI treatments. These plans may cover parts of the treatment or the entire treatment. It is best to reach out to the insurance provider to understand the insurance coverage for IUI treatment.
Diet and Lifestyle Changes after IUI Treatment
To ensure effective outcomes of IUI treatment, patients are required to make certain lifestyle changes, along with certain dietary modifications. These modifications can enhance the chances of a successful pregnancy following IUI. While it is essential to consult with a fertility specialist for personalized advice, here are some standard recommendations that can help patients boost their chances of getting successful IUI outcomes:
Maintain a healthy diet:   Patients who've undergone IUI must consume a well-balanced diet that is rich in fruits, vegetables, whole grains, lean proteins, and healthy fats. They must eat nutrient-dense foods that are rich in essential vitamins, minerals, and antioxidants. This is important for ensuring healthy reproductive health. The doctor may also suggest prenatal vitamins or folic acid supplements which should be taken as recommended. These supplements are prescribed to ensure the patient is getting all the necessary nutrients.
Staying hydrated is important; Patients must maintain adequate hydration after their IUI treatment. This can be done by drinking ample water at regular intervals throughout the day. Water helps maintain overall health and supports the healthy functioning of the body.
Make Exercising A Habit: Patients must indulge in regular physical activity, such as walking, swimming, or yoga, to promote their overall well-being. Exercising as a habit helps manage stress, improves circulation, and supports a healthy weight, which can be helpful in maintaining reproductive health.
Cut Back On Caffeine and Alcohol: It is advisable to limit or avoid caffeine and alcohol consumption during and after the IUI process. High caffeine intake has been linked to fertility issues, and alcohol can negatively impact fertility and treatment outcomes.
Quit Smoking: Patients who smoke must completely quit smoking before their treatment. Smoking can negatively impact fertility and pregnancy outcomes. In addition, exposure to secondhand smoke should also be avoided.
Stay Stress-Free: It is important to remain stress-free during and after the IUI treatment. Excessive stress is often linked with poor reproductive health. To remain stress-free, patients must practice relaxation techniques like meditation, deep breathing exercises, or engage in activities that bring joy and relaxation. In addition, any apprehensions regarding the procedure and its outcomes should be conveyed to the fertility specialist beforehand.
Get Adequate Sleep:  It is important to get enough sleep and maintain a regular sleep routine during the IUI process. It is advisable to get 7-9 hours of uninterrupted sleep each night.
Follow the Doctor's Instructions: Patients must follow the doctor's instructions regarding medications, progesterone supplementation, and any other prescribed treatments or lifestyle modifications, diligently. Any significant lifestyle or dietary changes should also be reported to the fertility specialist, and their guidance must be sought. It is crucial to ensure minimal complications during the treatment and effective outcomes. 
It should be noted that it is crucial to discuss any dietary or lifestyle changes with the healthcare provider. Their guidance will ensure that the patient makes informed choices that support their fertility journey and overall well being.
FAQs around IUI Treatment
When is the pregnancy test performed after IUI?
After an IUI procedure, the patients are advised to wait for at least 14 days before taking a pregnancy test. The patient is asked to get a pregnancy blood test (HCG test) after 14 days.
When is the best time for an IUI treatment?
There is no specific answer to this. IUI doctors have different approaches to seeing this. Ideally, medical practitioners believe that IUI should be performed within 6 hours of ovulation. However, conducting the IUI process at 24 hours is also very common. If two inseminations are planned, the IUI is usually planned 24 and 48 hours after the surge is detected.
Are there any restrictions during or after IUI treatment?
The doctors may suggest some restrictions after IUI treatment to ensure the efficacy of the IUI procedure and prevent complications during the process. Some restrictions include: 
Avoid lifting heavy weights

Reduce junk food intake

Avoid consuming alcohol or smoking 

Stay away from harmful chemical and radiation 
What are the risks associated with IUI treatment?
IUI accompanies a very low risk of complications. However, some complications might occur following the procedure. Here are some common risks & complications associated with IUI treatment:
Infection: The procedure can lead to infections that may require medical management.
Spotting: The procedure involves placing a catheter in the uterus, which might cause minor bleeding. 
Multiple birth: Taking ovulation-inducing medicines with IUI treatment can increase the possibility of multiple births- twins, tiplets, or more. 
Is IUI treatment painful?
For most women, IUI is a relatively painless fertility treatment. However, some women may find the speculum insertion uncomfortable if it is not lubricated. Also, in very few cases, the catheter might cause problems if the woman's cervix is very narrow.
What does an IUI feel like?
According to most women, the feeling of undergoing IUI is similar to having a pap smear; there is a little discomfort, but the treatment is relatively painless. They feel the same when the catheter is inserted into the cervix. Some women experience bloating, and cramps due to the medications used or injected during the ovulation stimulation process.
What to expect during IUI treatment?
You may experience some cramping and spotting after the IUI procedure. There should be no pain, but only slight discomfort. You may also expect unusual vaginal discharge, which is normal. If you develop any infection in the vaginal site, consult with your fertility specialist without delay.
What fertility drugs are used to stimulate ovulation in IUI?
The most common oral drug used to induce ovulation is Clomiphene Citrate. Usually, the doctor prescribes 50 mg of the medicine for 5 days to induce ovulation. If there is no ovulation, the doctor may increase the dosage. The other common drug is Aromatase Inhibitors. These drugs need to be taken early in the menstrual cycle. Finally, fertility hormones like a follicular stimulating hormone (FSH) and human menopausal gonadotropins (HMG) are the common drugs used to induce ovulation.
How long does it take to get pregnant with IUI fertility treatment?
Since insemination occurs during ovulation, it takes approximately two weeks after the procedure to determine if the treatment is successful after a positive pregnancy test.
How soon after IUI can I take a pregnancy test?
You will be asked to come to the clinic for your pregnancy test (done via blood draw) 9 to 14 days after your IUI procedure.
Can the sperm fall out after implantation?
No, once the sperm is implanted into the uterus, it does not fall out. However, if there is too much wetness after the catheter is inserted and loosens the cervix, the sperm might flow out. To make sure that the whole procedure is conducted with precision, it is essential to undergo treatment from experienced IUI specialists in India.
What is the success rate of IUI?
Depending upon the cause of infertility, the success rate of IUI treatment can be anywhere between 14 to 21 percent per cycle. The rate of multiple gestation pregnancies is 23-30% when fertility drugs are used. The success rate of IUI highly depends upon the age of the female and the quality of the sperm used.
Which fertility treatment is better - IUI or IVF?
Both IUI and IVF are very commonly performed fertility treatments adopted by people all over the world. But which one is the right treatment for can be answered only after a thorough evaluation by the fertility specialist. Ideally, couples dealing with infertility start with the IUI process, which is less invasive and less expensive. But the success rate of IVF treatment is much higher than IUI. Every patient and situation is different, so you should meet with a fertility specialist to review your history and discuss the course of action.
How many IUIs should I try before moving on to IVF?
If you are under 35 years of age, most doctors will suggest 3 to 6 cycles of IUI before moving to IVF treatment. However, for women above 35 years of age, the chances of you conceiving through IUI may be less. So, if you are above 35 years of age, you must consult a fertility specialist to check which option is best for you.
Can IUI be done at home?
IUI is almost always performed by a medical professional at a fertility clinic or hospital. However, that doesn't mean IUI can't be done at home. In many parts of India, trained midwives perform IUI treatment at home.
What are the common side effects of IUI treatment?
Common side effects of IUI treatment include mood swings, hot flashes, depression, nausea and vomiting, visual disturbances, abdominal bloating, breast tenderness, swelling and rashes around the injection site, and ovarian hyperstimulation syndrome.
For how long does washed sperm live?
Washed sperm normally live for 6-12 hours, but sometimes as long as 24 to 48 hours. But, it should not be kept for too long. For the best outcome, it is advisable to perform the insemination within 3 hours.
When can we have sex after IUI?
Usually, one can have intercourse anytime after an IUI. But if there was any bleeding or complication during the IUI, some doctors may suggest waiting for 2 days before having intercourse.
What is the IUI Treatment Cost in India?
Content Reviewed By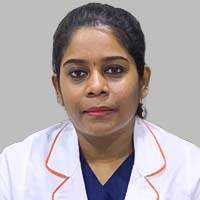 18 Years Experience Overall
Last Updated : This Week
Our Patient Love Us
Our IUI experience with Pristyn Care exceeded our expectations. The doctors were compassionate and professional, making us feel comfortable throughout the process. Pristyn Care's team provided excellent care and support, ensuring a smooth and successful IUI procedure. Thanks to Pristyn Care, we are now expecting our bundle of joy, and we are grateful for their exceptional care and expertise.

Pristyn Care's IUI treatment was a blessing for us. The doctors were supportive and professional, and they made the process less stressful. Today, we are expecting our little miracle, and it's all thanks to Pristyn Care!

Pristyn Care made our IUI journey smooth and stress-free. The doctors were experienced and caring, explaining the procedure in detail. Pristyn Care's team was supportive and attentive, making sure we had all the information and support we needed. Thanks to Pristyn Care, we are now expecting a baby through IUI, and we couldn't be happier. I highly recommend Pristyn Care for anyone considering fertility treatments.

Getting pregnant through IUI with Pristyn Care was a wonderful experience. The doctors were knowledgeable and understanding, guiding us through the process with patience. Pristyn Care's team provided the necessary support and care during the entire treatment. Thanks to Pristyn Care, we successfully conceived through IUI, and we are grateful for their expertise and compassionate care.

I underwent IUI treatment at Pristyn Care, and the process was smooth. The fertility specialists were compassionate, and they explained the procedure in detail. Pristyn Care's support during my fertility journey was commendable.