Beard & Mustache Hair Transplant in india | Check Results & Reviews
Do you need more facial hair? Having a full and heavy beard is a wish for many people. At Pristyn Care, we provide beard transplants at affordable prices to help you get the beard that you've always wanted.
Do you need more facial hair? Having a full and heavy beard is a wish for many people. At Pristyn Care, we provide beard ... transplants at affordable prices to help you get the beard that you've always wanted. Read More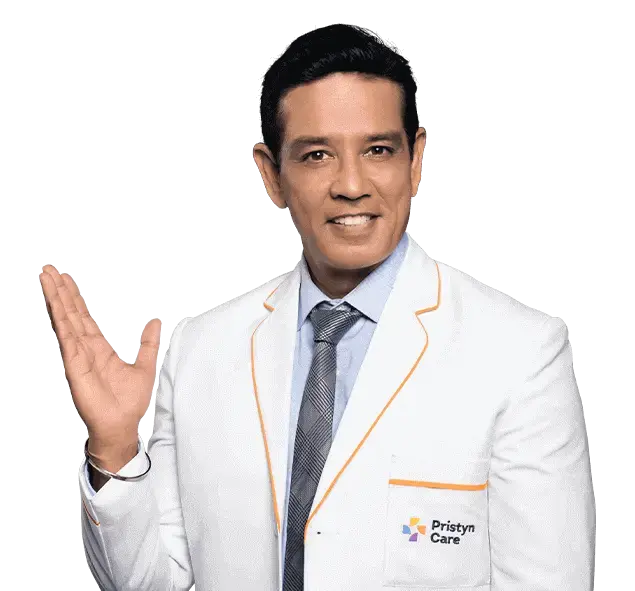 USFDA Approved Procedures
NO Cost EMI Support
Day Care Procedures
High Success Rate
Choose Your City
Bangalore
Chennai
Delhi
Hyderabad
Mumbai
Pune
Beard Transplant Doctors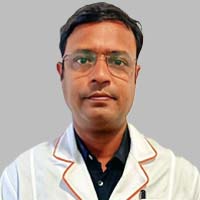 MBBS,MS, M. Ch- Plastic Surgery
Aesthetics and Plastic Surgeon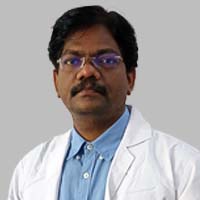 MBBS, MS-GENERAL SURGERY, DNB-PLASTIC SURGERY
Aesthetics and Plastic Surgeon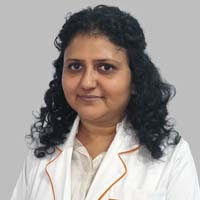 MBBS, MD - (Dermatology & STD)
Dermatologist
Hair Transplant Surgeon
What is a Beard Transplant?
A beard transplant is a very common procedure which involves enhancing the growth of facial hair or constructing a new beard by transplanting scalp hair. The treatment begins by understanding the facial dimension, and then the surgeon harvests the hair follicles from the back of the scalp. Those harvested hair follicles are implanted in the face through tiny incisions to create a new beard.
The most common technique for beard transplant is FUE (Follicular Unit Extraction). In some cases, FUT (Follicular Unit Transplant) is also used. 
Best Treatment Center for Beard Transplant in India
Pristyn Care provides advanced beard transplant treatment at the best price across all cities of India. We leverage the FUT and FUE techniques to implant healthy hair follicles on the face where the person desires to grow a beard. Our highly experienced hair surgeons are skilled in performing all types of beard transplant surgeries to help patients in the best possible way.
Across the country, we have multiple clinics and partnered hospitals. All of our treatment centers are equipped with state-of-the-art facilities and have modern infrastructure. Our medical and non-medical professionals are well-trained to provide best-in-class care to the patients. If you are someone who wishes to get a beard transplant today, get in touch with Pristyn Care and book your free consultation with our experts.
Pristyn Care's Free Post-Operative Care
undefined
undefined
undefined
undefined
What Happens in Beard Transplant?
The process of hair transplant includes the following steps- 
Harvesting 
Irrespective of your choice of method, the first step will be harvesting the hair that will be transplanted. The head will be shaved to get a clear view of the scalp. A local anesthetic will be administered to ensure that the patient doesn't feel any kind of pain or discomfort during the extraction of the strip or hair follicles.
Implantation
After the follicles are transplanted, they are cleaned by a technician before implantation. Local anesthesia is then injected into the area where the hair follicles need to be transplanted. The surgeon will implant each follicle into the targeted area in the proper shape of a beard.
Why Choose Pristyn Care?
| Benefit | Others | Pristyn Care |
| --- | --- | --- |
| Cuts | Multiple | Minimal |
| Blood Loss | Maximum | Minimal |
| Scars & Stitches | Yes | Minimal |
| Recovery | Low | High |
| Follow Up Consultation | No | Yes |
| Technology | Traditional | Advanced |
| Hospital Duration | Long | Short |
| No Cost EMI | No | Yes |
Who is a good candidate for a beard transplant?
A person is considered a good candidate for beard transplantation as long as he has healthy hair on the scalp. People with male pattern baldness often request to get a beard transplant but can't do so because of the limited hair on the scalp.
During the initial consultation, the surgeon always ensures that the patient has realistic expectations from the procedure. Another factor that is considered crucial is the patient's medical and mental health. If the patient has some disorder, such as an autoimmune disease or impaired healing, he may be ineligible for the procedure.
If so, the doctor will suggest alternative treatment methods.
How to prepare for beard transplantation?
The preparation for beard transplant surgery starts weeks before the procedure is scheduled to take place. The patient is given the following instructions-
Avoid drinking and smoking at least 7 days before the procedure. 

Also, avoid taking anti-inflammatory medications, steroids, and blood thinners 3 days before the procedure. 

Do not take any medications at least 24 hours before the surgery. 

Keep the sun exposure as minimal as possible. 

Do not cut or trim the scalp hair beforehand.
On the day of surgery, the patient is asked to avoid drinking coffee and other caffeinated beverages as they can cause jitters during the procedure. If there is any other precaution that needs to be taken before the treatment, the doctor or his/her team will instruct the patient accordingly.
Potential Side Effects of Beard Transplant
Patients who undergo beard transplants may experience the following side effects-
Swelling 

Redness 

Tightness 

Numbness 

Scab formation 

Scarring
Most of these side effects are temporary and often resolve on their own after some time. Even the scars become unnoticeable after the beard hair starts to grow. And the scarring on the scalp also gets covered with hair growth.
What to expect after a beard transplant?
Immediately after the beard transplant, you can expect mild discomfort or tenderness in the face and scalp.
In the next few days, this will resolve as the donor and recipient area heals. When the skin heals, scabs will also start to form around the follicles, which is natural. The scabs will automatically fall off in the next few days.
The transplanted beard hair may also shed in two weeks. Don't get alarmed, as the shedding doesn't impact the long-term growth of beard hair.
Recovery & Results
The overall recovery period after a beard transplant is around 2-6 weeks which varies for each patient. From the day of surgery, till you get the desired results, you will have to take care of several things.
Initially, it's important that the patient avoids touching the face or using water to wash the face. 

Take proper rest and give yourself enough time for the body to recover. 

Use the prescribed medications as directed by the surgeon. 

Eat a healthy diet and keep the body hydrated. Also, wear clothes that are comfortable and easy to take off without rubbing on the face. 

When the scabs start to form over the implanted follicles, avoid rubbing or peeling them. 

Do not perform strenuous activities, such as bending, lifting, or other activities that can cause sweating. 

Wash the face only after the doctor confirms that it's safe. Be very gentle and avoid using excessively hot or cold water. To dry skin, pat, and don't rub the face. 

If the FUT technique is used, the stitches in the scalp will be removed within 5 to 7 days. 

After two weeks, some or all of the implanted hair may fall off, which is normal. 

Within 3 weeks, new hair will start to grow from the follicles. Avoid using any chemical products till this time. 

Take regular follow-ups so that the doctor can monitor the recovery and provide instructions accordingly.
The results of a beard transplant can take around 2 to 6 months to appear. During this period, it's crucial to be patient and follow the doctor's instructions strictly. Within a year, the final results will appear, and the patient will have a denser and full-grown beard which looks completely natural.
Benefits of Beard Transplant
Getting a beard transplant provides the following benefits to patients-
The aesthetic value of the patient's face will increase. 

As a beard is often considered an integral part of a man's personality, getting a transplant can help to feel more confident and manly. 

A Beard transplant is very important for patients who have been a victim of burns and accidents. 

The procedure doesn't cause major scarring. 

A Beard transplant makes it easier for the patients to achieve the desired shape and density of the beard. 

The treatment is painless, and the post-surgery discomfort is also minimal. 

The success rate of beard transplant is higher than 95% as the hair follicles are taken from the patient. 

It can be performed two or more times as needed by the patients.
Alternatives to Beard Transplant
Some patients are willing to try alternative methods to beard transplant to see if they can grow facial hair. These alternatives will include the following- 
Minoxidil (Rogaine)
It is a commonly used medication for hair loss which can also be effective at stimulating hair growth on the face. Topical minoxidil is available in liquid and foam varieties. The medicine can be taken orally or applied directly on the face to promote hair growth. 
Though this medicine is quite effective, it may not work in every case. 
Supplements
There are numerous supplements available in the market that contains B vitamin biotin to promote hair growth. These supplements can be used to boost beard hair growth. 
Another supplement that can be used is L-carnitine-L-tartrate. However, make sure that you take them after consulting a hair specialist. 
Lifestyle Modifications
It is true that hair growth is primarily determined by genetics, but lifestyle habits can have a huge impact on the same. There are many things a person can do to accelerate beard and scalp hair growth. Such things include-
Exercise improves blood circulation, which keeps hair follicles healthy. 

Take a healthy diet rich in proteins, zinc, iron, whole grains, fruits, vegetables, etc., that contain vitamins A, B, C, D, and E, along with many other nutrients. 

Get 7 to 8 hours of sleep each night.
FAQ Around Beard Transplant Surgery
Who can get a beard transplant?
Normally, a beard transplant is most effective for male pattern baldness. Other than that, the procedure is a good option for people who have lost facial hair due to burns, injuries, or genetic conditions.
What is the right age to get a beard transplant?
The legal age to get a beard transplant is 18 years. However, at this age, facial hair is still growing. That's why most surgeons ask patients to wait until they are 20 years old to consider getting the treatment.
When can I shave again after having a beard transplant?
Normally. It is safe to shave the face 10 days after the procedure. However, this may be different for each patient. If a patient had very little facial hair, there might not be much growth at this point. If so, it will be best to ask the surgeon regarding the same.
How many hair grafts will be needed for a full beard transplant?
The number of grafts needed for a hair transplant varies depending on the patient's requirements. Typically, the number of grafts required varies from 2,000 to 3,000 approximately.
Is more than one session needed for a beard transplant?
Generally, no. In most cases, a beard transplant is completed within 2 to 8 hours on average in one sitting. If another session is needed for a patient, the surgeon will clarify this beforehand.
Can a person undergo beard transplant surgery two times?
Yes, it is safe for a patient to get a beard transplant two times, especially if he wishes to get a denser beard.
Content Reviewed By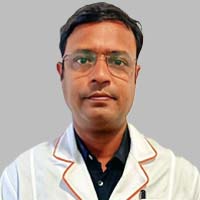 20 Years Experience Overall
Last Updated : This Week
Our Patient Love Us
Great experience overall. Very happy with the results.

Doctor :

Dr. Sunakshi Singh