Advanced URSL Surgery For Kidney Stone
URSL is considered the best treatment method for kidney stones that are small or medium in size. It's minimally invasive and has a high success rate, and offers quick respite from kidney stones while keeping the patient at ease. At Pristyn Care, the expert urologists treat kidney stones with URSL procedure and help restore the patient's health.
URSL is considered the best treatment method for kidney stones that are small or medium in size. It's minimally invasive and has a high ... success rate, and offers quick respite from kidney stones while keeping the patient at ease. At Pristyn Care, the expert urologists treat kidney stones with URSL procedure and help restore the patient's health. Read More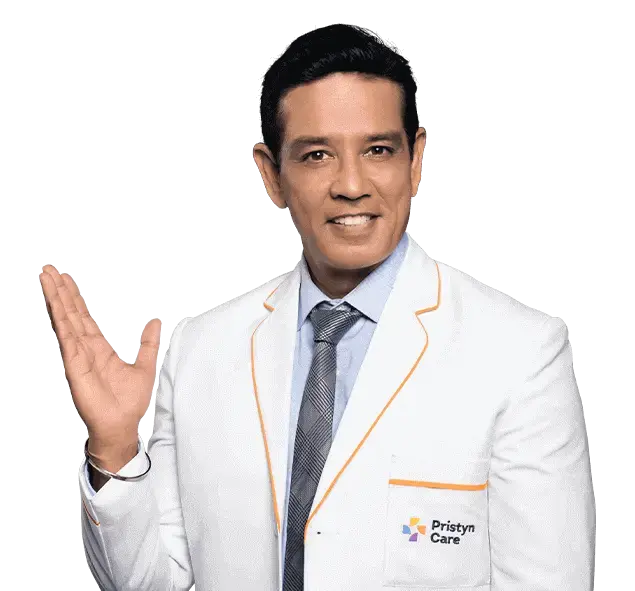 USFDA Approved Procedures
No Cuts. No Wounds. Painless*.
Insurance Paperwork Support
1 Day Procedure
Choose Your City
Bangalore
Chennai
Delhi
Guwahati
Indore
Jaipur
Kochi
Madurai
Mumbai
Patna
Thiruvananthapuram
Vijayawada
Visakhapatnam
Best Doctors For Ursl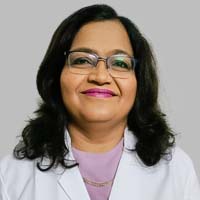 MBBS, MS - General Surgery
General Surgeon
Laparoscopic Surgeon
Proctologist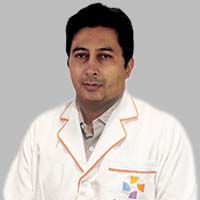 MBBS,MS(General Surgery) DNB(Urology)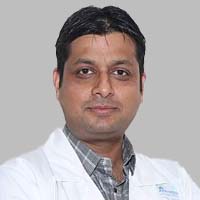 What Is URSL Surgery?
URSL or Ureteroscopic Lithotripsy is a common treatment for kidney stones, which is generally used to remove kidney stones that are small to medium in size (7 to 10 mm). This modern technique is also used for stones that turn immune to conservative methods of treatment such as medicines and other non-surgical solutions. It uses high-precision laser technique to extract kidney stones stuck in the ureter and offers relief from painful and discomforting symptoms while causing minimal complications. Reach out to our team to get all the details on URSL in India. 
Pristyn Care- Best Healthcare Centre For URSL Surgery for Kidney Stones
Pristyn Care makes medical excellence meet advanced technology and state-of-the-art infrastructure to provide modern and specialized care to patients suffering from kidney stones. We are associated with the best kidney stone hospitals in India that are equipped with best-in-class infrastructure and amenities. 
We have the best urologists on board who have extensive experience in treating kidney stone issues with URSL. They are thoroughly trained in performing this procedure with the utmost precision and ensure the patient experiences no discomfort in the process. Additionally, they stay updated with the advancements in surgical technology in an endeavor to deliver the latest and high-standards of treatment. Book your appointment with our expert urologists to get the best URSL treatment for kidney stones. 
Pristyn Care's Free Post-Operative Care
undefined
undefined
undefined
undefined
What Happens During URSL Surgery?
Diagnosis
The urologists need to make some assessments before performing URSL. These assessments are made through a couple of diagnostic tests, including Imaging tests (X-ray, Abdominal Ultrasound, MRI), Blood Urea Nitrogen (BUN) test, Blood Test, and Urinalysis. The aim of carrying out these assessments is to figure out the size of the stone, the number of stones that need to be removed, and their location. 
These tests also help doctors look for any underlying diseases that can cause complications in the procedure. The urologists will proceed with the procedure only after assessing the results of the tests carefully.
Procedure
This surgery is performed in the following steps: 
The patient is administered spinal or general anesthesia, depending upon the requirement. 

Then, the surgeon inserts a thin, long fiber-optic scope called a ureteroscope into the ureteral passage through the urethra. Simultaneously, the surgeon uses x-ray to see inside the kidneys and ureters and locate the stones exactly.

Once the stone is located, it is collected in a stone basket and eventually pulled out of the system. 

If the stone is too large in size, then the surgeon uses a precision laser to break it into smaller pieces. The small stones can pass through the system naturally. 

The surgeon usually inserts ureteral stents to help flush out the stones from the body. The stent expands the passage of the ureter, which makes it easier for the stone fragments to travel through the ureter and out of the body.
Why Choose Pristyn Care?
| Benefit | Others | Pristyn Care |
| --- | --- | --- |
| Cuts | Multiple | Minimal |
| Blood Loss | Maximum | Minimal |
| Scars & Stitches | Yes | Minimal |
| Recovery | Low | High |
| Follow Up Consultation | No | Yes |
| Technology | Traditional | Advanced |
| Hospital Duration | Long | Short |
| No Cost EMI | No | Yes |
How to prepare for URSL surgery?
If you're about to undergo URSL surgery, it is advisable to prepare yourself for the surgery in advance. This includes following some precautions and making some lifestyle changes to promote the effectiveness of the surgery. Here are some ways in which you can prepare for your URSL surgery: 
Talk to your doctor and discuss your symptoms, medical history, and other important details in advance. You can also ask the doctor to explain the treatment procedure in advance and the risks associated with it. 

If you're taking some medication, convey it to your doctor in advance. The doctor might ask you to discontinue some medicines before surgery, such as blood thinners, etc. 

If you've had an allergic reaction to anesthesia in the past, make sure your doctor is aware of this detail. An allergic reaction to anesthesia can delay the surgery, and may also lead to other complications. 

Avoid eating or drinking anything 6 to 8 hours before the surgery. This measure helps in preventing complications related to anesthesia.

Stop smoking or using any product that contains tobacco as it might affect the effectiveness of the surgery. 
What to expect post URSL surgery?
Here's what you can expect after URSL surgery: 
You will be shifted to a recovery room, and the doctors will monitor your condition. If the doctors do not suspect complications, you'll be discharged on the same day. 
It is normal to experience some pain and discomfort due to stent insertion. The doctor will prescribe medicines to help relieve the pain. 
Some people might notice blood in their urine, which is also very normal and generally subsides within a week or two of the surgery. 
Recovery after URSL surgery
The recovery period after URSL surgery is quite short and most patients can resume their routine within a week of the surgery, without experiencing any complications.Taking some precautions and making some changes in your lifestyle can help you recover even faster. Here are some tips that can help you recover quicker: 
Eat a healthy diet and drink plenty of fluids. Make sure that your diet is packed with fiber. 

Do not indulge in heavy workout for a couple of days after the surgery. 

Make sure you take the medicines prescribed by the doctor without fail. Skipping these medicines can delay the recovery process. Also, if you experience abnormal symptoms, get in touch with your doctor immediately. 
What Are The Benefits of URSL Surgery?
URSL is a modern technique to treat kidney stones and offers a respite from the painful condition while causing no discomfort to the patient. This is a minimally-invasive procedure i.e., it does not involve cuts or stitches which allows the patient to remain comfortable throughout.Some of the benefits of ureteroscopic lithotripsy include the following –
No cuts and scars

No bleeding during the surgery

Faster recovery

Minimal complications

Shorter hospital stay

Outpatient procedure

Resume daily activities within a week
Frequently Asked Questions on URSL
Is URSL a painful procedure?
No. Like most kidney stone procedures, URSL is also performed under anesthesia and causes no pain or discomfort to the patient.
How long is this procedure?
This procedure generally takes 30 to 45 minutes. However, the time may vary based on the location of the stones, their size, and other factors. 
Is this procedure covered under insurance?
Yes. URSL surgery is performed when kidney stones can't be managed through other methods, and it's considered a medical necessity. Therefore, it is covered by most insurances. 
What is the URSL Surgery Cost in India?
URSL cost varies from region to region and patients have to bear different expenses for the treatment based on various factors. In general, it starts with Rs. 30,000 and goes up to Rs. 50,000.
Content Reviewed By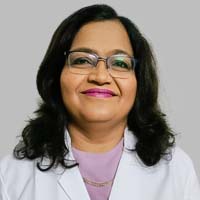 27 Years Experience Overall
Last Updated : This Week
Our Patient Love Us
Before taking treatment from pristyn care, I was totally against the private hospitals. But my perception changed when I took treatment from pristyn care. They have provided different treatment options along with other non-operative services. Without any tension, I've recovered from the disease now.

Last month, I took URSL therapy from Pristyn care. The doctors were so compassionate and understanding, and with all the safety tips they completed the procedure and due to this the recovery was extremely good.

There were many plus points for taking treatment from pristyn care. One of the best things about the whole procedure is they provide free transportation service on the day of surgery. It means you don't have to worry about going from home to the hospital. It makes the whole treatment procedure easy and feasible.

I underwent URSL at Pristyn Care, and the procedure was smooth. The urologist was attentive, and the kidney stone was successfully treated. Pristyn Care's support during my treatment journey was commendable, and I'm happy with the outcome.

I'd tried a lot of conservative medicines for the treatment of my kidney stones, but nothing worked. Experienced doctors at pristyn helped me with the URSL surgery. Now, I'm free from all kinds of worries regarding kidney stones. Kudos to the team.

The peace of mind that came from knowing everything about URSL treatment and its success rate. After the surgery, the quick recovery time, which allowed them to get back to their normal lives sooner. Post ops care helped a most in getting a quick recovery.