Liposuction: Diagnosis, Surgery, & Recovery
Do you wish to get a contoured body? Liposuction is the best body contouring treatment that can help men and women get rid of stubborn body fat resistant to diet and exercise. At Pristyn Care, we provide safe liposuction treatment using advanced techniques. If you wish to undergo liposuction surgery, book an appointment with our expert plastic or cosmetic surgeons and plan the treatment.
Do you wish to get a contoured body? Liposuction is the best body contouring treatment that can help men and women get rid of ... stubborn body fat resistant to diet and exercise. At Pristyn Care, we provide safe liposuction treatment using advanced techniques. If you wish to undergo liposuction surgery, book an appointment with our expert plastic or cosmetic surgeons and plan the treatment. Read More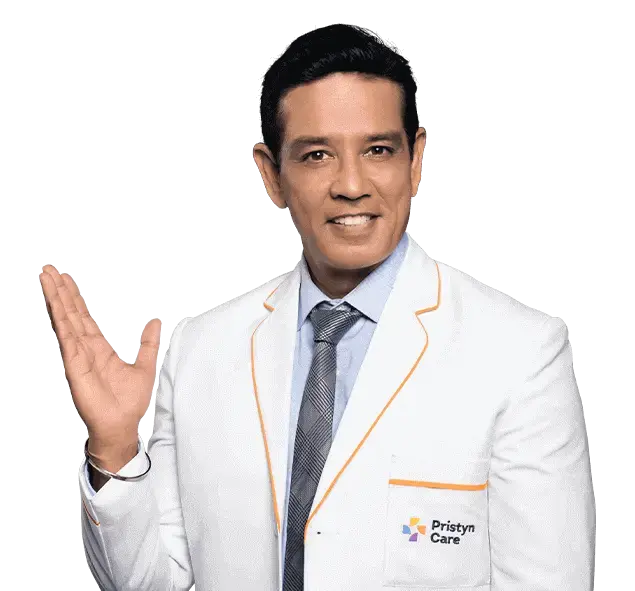 USFDA-Approved Procedures
Confidential Consultation
No-Cost EMI
1-day Hospitalization
Choose Your City
Ahmedabad
Bangalore
Chandigarh
Chennai
Coimbatore
Delhi
Hyderabad
Indore
Kochi
Kolkata
Lucknow
Madurai
Mumbai
Nagpur
Patna
Pune
Surat
Best Doctors For Liposuction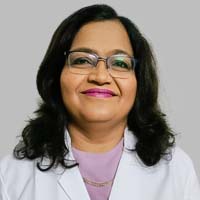 MBBS, MS - General Surgery
General Surgeon
Laparoscopic Surgeon
Proctologist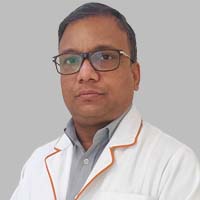 MBBS, MS- General Surgeon
General Surgeon
Laparoscopic Surgeon
Proctologist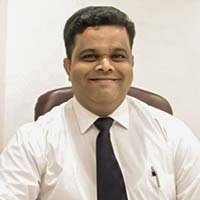 MBBS, MS - General Surgery
Laparoscopic Surgeon
General Surgeon
Proctologist.
What is Liposuction Surgery?
Liposuction surgery comes under cosmetic procedures that are performed to enhance the physical appearance of the person. Worldwide, liposuction is the second most common cosmetic procedure after breast augmentation. 
People often undergo liposuction to improve the shape of their body by removing the fat deposits from different body parts, including arms, face, thighs, hips, abdomen, back, etc. 
It is also popularly known as lipoplasty, body contouring, lipectomy, or simply lipo. The procedure works on a simple principle that involves breaking down the fat deposits and suctioning out the tissues through a vacuum. When it comes to results, liposuction is most certainly a treatment that will remove fat from all body parts and distribute the left-out fat proportionally to enhance the body shape. 
Disease name
Lipoma or Excess Fat
Treated by
Plastic Surgeon or Dermatologic Surgeon
Diagnosis Before Liposuction
Before undergoing liposuction surgery, a thorough evaluation and diagnosis are typically conducted by the plastic surgeon. The purpose of this assessment is to determine if the individual is a suitable candidate for body contouring treatment. The doctor also evaluates if the patient has any underlying medical conditions or factors that can affect the safety and outcome of the surgery. The diagnosis process will include:
Physical Examination: The surgeon will examine the areas of concern to assess the amount and distribution of fat, as well as the quality of the skin in those areas. He/she will evaluate the individual's overall health and discuss the medical history, including any pre-existing medical conditions, previous surgeries, and current medications.

Body Mass Index (BMI): The patient's BMI, which is a measure of body fat based on height and weight, may also be calculated. This helps determine if the patient is within a suitable weight range for liposuction and whether he/she needs to lose some extra weight prior to the procedure.

Evaluation of Skin Elasticity: The elasticity of the patient's skin will be assessed to determine if it can adapt to the new contours after fat removal. Liposuction primarily removes fat, and if the skin lacks sufficient elasticity, it may not retract properly after the procedure. In such cases, additional procedures like skin tightening may be recommended.

Medical Tests: Depending on the patient's medical history and overall health, the surgeon may request certain medical tests. These can include blood tests, imaging studies (such as ultrasound or MRI), or an electrocardiogram (ECG) to assess the patient's cardiac health.
The patient should clearly discuss his/her expectations from the liposuction procedure with the plastic/cosmetic surgeon. Based on the diagnosis and assessment, the surgeon will determine whether liposuction is suitable for the individual and provide recommendations regarding the most suitable techniques.
Pristyn Care's Free Post-Operative Care
undefined
undefined
undefined
undefined
Types of Liposuction Surgery
Different types of liposuction surgeries that are commonly performed in India are explained below:
This type of liposuction surgery involves using a large volume of lidocaine and epinephrine into the subcutaneous fat tissues to make them swollen and firm, i.e., tumescent. Then the cannula is used to emulsify the fat tissues and remove them through a vacuum suction device safely. 
Power-assisted Liposuction (PAL)
Also known as the vibrating cannula technique, power-assisted liposuction involves a specific type of cannula that moves up and down for greater fat removal. It is commonly preferred to remove fat tissues from difficult, secondary, and scarred areas. It can also be used to transfer large volumes of fat to other areas. The unwanted tissues are suctioned out properly, and the patient gets precise results. 
Laser-assisted Liposuction(LAL) 
In this type of liposuction, laser technology is used to break the fat tissues. It also coagulates and tightens the skin by boosting collagen production. The laser probe is inserted into the targeted area to break fat tissues with laser energy and removed through a suction device. 
Ultrasound-assisted Liposuction (UAL)
As the name suggests, ultrasound energy is used in this type of liposuction. A third-generation UAL device is used to address the fat. The probe is inserted in the targeted region to melt down the fat tissues safely. The melted fat is extracted through a special vacuum device. It is especially beneficial for people who have a particular skin tone and want to get rid of fat from difficult areas. It is also commonly used in the treatment of gynecomastia as well. 
Why Choose Pristyn Care?
| Benefit | Others | Pristyn Care |
| --- | --- | --- |
| Cuts | Multiple | Minimal |
| Blood Loss | Maximum | Minimal |
| Scars & Stitches | Yes | Minimal |
| Recovery | Low | High |
| Follow Up Consultation | No | Yes |
| Technology | Traditional | Advanced |
| Hospital Duration | Long | Short |
| No Cost EMI | No | Yes |
Why Opt for Liposuction?
A man or woman can choose liposuction for the following reasons:
Targeted Fat Reduction: Liposuction allows for the precise targeting and removal of excess fat deposits in specific areas of the body that are resistant to diet and exercise. 
Improve Body Contours: It can help contour and shape the areas that are out of proportion, improving body symmetry and achieving a more desirable physique.
Gain Self-Confidence: Many people choose liposuction to address areas of their body that they feel self-conscious about. By removing unwanted fat and achieving a more sculpted appearance, individuals often experience an increase in body confidence and improved self-esteem.
Enhance Muscle Definition: Liposuction can be used in combination with other procedures, such as body sculpting or abdominoplasty (tummy tuck), to enhance muscle definition. By removing excess fat, the underlying muscle structure can be more visible, creating a more toned and sculpted body shape.
Many people wish to undergo liposuction to lose weight, but it should be noted that it is not a weight-loss procedure or solution for obesity. It is best suited for individuals who are close to their ideal weight and have specific areas of concern. The decision to undergo liposuction should be made after careful consideration, consultation with an experienced surgeon.
Who is an Ideal Candidate for Liposuction?
When an individual visits a plastic surgeon to consult whether to undergo liposuction or not, they will first try to understand his/her reasons for getting the treatment. The doctor will determine whether the individual matches the criteria for an ideal liposuction candidate or not. The basic requirements involve:
Being within 30% of the body's ideal weight.

Having good skin elasticity and firm and toned muscles. 

Keeping realistic expectations from the surgery. 

Maintaining a healthy lifestyle.

Not having a habit of smoking or drug abuse. 

Being in a healthy state, i.e., the individual should not have any medical condition that can impair his/her body's healing abilities. 
During the consultation, the doctor may also suggest losing some extra fat with diet and exercise if the individual is slightly overweight.
Benefits of Liposuction Surgery
Liposuction has several benefits, which is why more and more people are opting for the procedure. A few of its important health benefits are given below- 
Reduce inflammatory cells in the body by 11%. These inflammatory cells are linked with cardiovascular diseases. As the cells are reduced, the patient's risk of developing cardiovascular disease is also reduced. 

Minimize blood fat levels, i.e., triglycerides. The patients who undergo the procedure have 43% fewer triglycerides which means lower chances of cholesterol problems. 

After liposuction, patients feel motivated to adopt a healthier lifestyle to get the best results and retain them. When a healthy diet and physical activities become a part of the patient's regular life, it ultimately has a positive impact. 

The self-esteem and confidence of the people who get liposuction improve dramatically. Most people don't feel good about wearing some clothes or the way they look. Liposuction changes that and instills confidence in the individual's physical appearance. 

Better mobility as the fat pockets from different body parts is removed. Excess fat in parts like arms, thighs, belly, etc., can limit mobility. So, when fat from these body parts is removed, mobility is restored. 

Prevent serious health problems (usually related to obesity) that can be caused due to excess fat deposits.
Preparation for Liposuction Surgery
To prepare for liposuction surgery, the doctor will instruct the patient to do the following:
Get tested properly to evaluate his/her overall health status. 

Take certain medications and adjust existing medications to prepare the body for the procedure. 

Stop smoking a month before the surgery. 

Avoid taking aspirin, anti-inflammatory drugs, or any other kind of herbal supplements, as they can increase the risk of bleeding. 

Avoid eating or drinking anything at least 6 to 8 hours before the surgery. 
Along with all this, the patients also need to make sure that they have someone (a friend or family member) to accompany them on the day of surgery, as they won't be able to drive afterward. 
What Happens During Liposuction?
Like all surgical procedures, liposuction surgery must be performed in a licensed and accredited medical center under the care of highly experienced surgeons. A registered anesthetist will also be present during the treatment. 
The treatment is done in the following steps:
Either local or general anesthesia will be used to numb the body parts that are to be treated. If only a small amount of fat and a limited number of body parts are involved in the surgery, liposuction can be performed using local anesthesia. If a large volume of fat and multiple areas are involved, the anesthetist will use general anesthesia. 

Then a tiny incision is made around the targeted area, and a sterile liquid solution is injected into the body part. The solution will shrink down blood vessels to minimize the damage/trauma and bleeding during the surgery. 

Then a cannula is inserted into the body and activated to break the fat layer. In some techniques like tumescent and power-assisted liposuction, the cannula is moved back and forth and to-and-fro motion, respectively, to break up the fat cells. If the laser or ultrasound technique is used, the fiber is inserted in the targeted areas and activated, which emits the laser/ultrasound energy that melts the fat tissues. 

Once the fat is dislodged, it is then suctioned out from the body with the help of a suction device attached to the cannula. 

The patient is given intravenous fluids during as well as immediately after the surgery to replace the fluid lost during the fat removal process. 
If needed, the incisions are closed properly or left open to heal on their own. Depending on the number of areas that are getting treated, the surgery may take around 1-3 hours. 
Liposuction Recovery Time & Results
The recovery from liposuction surgery primarily depends on two factors. The first one is the overall health of the patients, and the second one is the technique that opted for fat removal. 
If the individual is in good shape and doesn't have any medical condition, he/she will be able to heal quickly from the surgery and get the desired results as soon as possible. 
The second factor determines how invasive liposuction surgery will be. For instance, if an individual undergoes tumescent or power-assisted liposuction, the invasiveness of the procedure is high. Therefore, the recovery rate will be slow, and he/she will need around 4-6 months to heal properly and additional 2-3 months to see the visible results from liposuction treatment. 
Unlike this, if an individual undergoes laser-assisted or ultrasound-assisted liposuction, the recovery rate will be high. These are minimally invasive procedures that will allow the body to heal quickly and also enhance the skin texture by improving collagen production. 
Regardless of the type of liposuction, it'll be best to discuss the recovery rate of each type of liposuction with the plastic surgeon and then choose the method that works best. 
Liposuction is a procedure whose results take some time to become clearly visible. The loss of fat can be seen to some extent after the swelling subsides. But the final results will take around 2-3 months to appear with proper diet and exercise. Then the patient will be able to see the changes in his/her body shape and contours clearly.
Recovery Tips After Liposuction Surgery
The doctor will provide a detailed guide that will include a diet plan, physical activities, and other guidelines that the patient must follow to get the expected results. 
To reap all benefits from liposuction surgery, these recovery tips will help:
For at least 21 days, avoid performing any kind of strenuous activities that can strain the muscles and disrupt the healing process. 

Avoid taking part in contact sports until allowed by the doctor. 

Eat a nutritious diet that is full of protein, vitamins, minerals, fresh fruits, and vegetables.

Prevent the body from getting dehydrated. Drink plenty of fluids, including water, fruit juices, soups, etc. 

Get plenty of rest and sleep at least 8-9 hours in the day for faster healing. 

Do not itch or rub the wound or the surrounding region. 

For at least 2-3 weeks, the patient will have to wear a compression garment that will help to reduce the swelling and keep the muscles in the right place. 

Avoid wearing tight clothes as they can cause irritation on the skin. 

Start taking the previously prescribed medications, dietary supplements, etc., only after consulting with the doctor. 

Always take timely follow-ups with the liposuction surgeon to ensure that the body is healing properly.
Liposuction Side Effects & Post-Surgery Complications
As liposuction is a surgical procedure, it is apparent that the procedure will have a few risks and complications associated with it. The good news is that out of all the liposuction surgeries performed all across the globe, less than 5% of people experience minor complications. 
During the procedure, the risks are:
Reaction to the anesthetic agent

Infection 

Damage to the nerves, blood vessels, muscles, or organs

Burn or thermal injury due to the manual movement of the cannula 

Kidney or heart problems as plenty of fluids are being injected and sanctioned out from the body.
Complications can arise while the surgeon is performing the surgery. That's why it is recommended to have liposuction under the care of a highly experienced surgeon who can easily mitigate these risks and perform the surgery with precision.
After the Liposuction Surgery
Aside from the complications that can occur during the procedure, there are some other post-surgery complications that will affect the patient's health and the results of liposuction as well. It includes having:
Bruising and accumulation of fluid in the body 

Numbness in the treated area that may last longer than usual 

Changes in skin sensation or appearance 

Swelling that doesn't subside even after using compression garments 

Poor healing of the wound 

Uneven or bumpy skin due to poor elasticity 

Pulmonary edema or embolism that develops from deep vein thrombosis 

Worsening of cellulite 
All these risks are usually identified before the doctor proceeds with the liposuction treatment. However, if the patient fails to follow the doctor's instructions and doesn't pay attention to their overall health during the recovery period, any of these complications can arise.
Lifestyle Changes Recommended After Liposuction
People planning to get liposuction should understand that the treatment alone won't provide the desired outcome. The treatment should be combined with proper exercise, diet, and other lifestyle modifications to maintain the results and improve overall health. Some of the necessary lifestyle changes that patients will have to make after liposuction include the following:
Follow Post-Operative Instructions: The surgeon will provide specific instructions on caring for the incision sites, managing the discomfort and pain, and wearing compression garments. It's essential to follow these instructions closely to ensure optimal healing. 

Take Rest & Recuperate: Keep in mind that proper rest is required after liposuction surgery. Take ample time to rest and recover, and only start physical activities once the body has healed. 

Wear Compression Garments: Compression garments are typically prescribed after liposuction to manage the swelling, promote circulation, and support the muscles of the treated area. These compression garments need to be worn for more than a month or even longer if required. Follow the surgeon's guidelines regarding the duration and frequency of wearing them. 

Maintain a Healthy Diet: A balanced, nutritious diet is crucial for the healing process and overall well-being. Focus on consuming whole foods, including fruits, vegetables, lean proteins, and whole grains. Stay adequately hydrated by drinking plenty of water. Also, avoid eating unhealthy foods, such as processed and canned foods, salty and oily dishes, etc., as much as possible as they can increase water retention and cause bloating. 

Regular Exercise: While intense physical activities should be avoided immediately after the surgery, it's important to gradually introduce exercises into the routine once the surgeon approves. Engage in low-impact exercises such as walking, swimming, or light stretching 2-3 months after the procedure. Later on, the doctor will suggest regular exercises to keep the body in shape and prevent excess fat deposition. 

Avoid Smoking & Alcohol: Smoking and alcohol affect the body's functions which lead to weight gain. Smoking leads to an increase in upper body fat deposition, and alcohol stops the body from burning fat. In both scenarios, the patient will start to gain fat if he/she continues these activities. 

Maintain A Stable Weight: It should be kept in mind that liposuction removes certain fat cells from the body but doesn't prevent the remaining fat cells from growing. Thus, to maintain the results of liposuction, it's crucial to maintain stable body weight through healthy eating habits and exercises. 
These lifestyle changes will further encourage the individual to live a healthier lifestyle than before and make better choices that benefit his/her overall well-being.
Liposuction Cost in India
On average, liposuction surgery cost in India ranges from Rs. 1,00,000 to Rs. 2,50,000. The cost can also be higher or lower depending on the extent of the treatment and other factors. Some major factors that affect liposuction cost include the following:
The areas that are targeted (arms, back, abdomen, hips, neck, thighs, etc.)

The volume of fat that needs removal

Doctor's consultation and operating fee

Diagnostic tests required to evaluate the patient's health 

The technique of liposuction chosen for fat removal 

The choice of hospital or treatment center 

Post-surgery care, medications, and follow-ups 
The range given above is an estimated price range that varies for each patient. To get a closer estimate of liposuction price in India, it'll be best to talk to a healthcare provider. One important thing to remember is that an individual should never compromise the quality of care due to lower costs. It's crucial to choose an experienced plastic/cosmetic surgeon and get treatment at a reputed facility that provides and maintains a good quality of care.
Non-Surgical Liposuction
Non-surgical liposuction techniques, also known as non-invasive body contouring, are cosmetic procedures designed to reduce localized fat deposits without the need for surgery. These techniques typically target areas such as the abdomen, thighs, hips, arms, and chin. While they are not as effective as liposuction surgery in terms of removing larger volumes of fat, they offer a non-invasive alternative with minimal downtime and fewer risks. Here are some common non-surgical liposuction techniques:
Cryolipolysis (CoolSculpting): This procedure uses controlled cooling to freeze and destroy fat cells. The targeted area is suctioned into an applicator, which cools the fat cells, causing them to crystallize and eventually die off. Over time, the body naturally eliminates the dead fat cells, resulting in a reduction of fat in the treated area.

Injection lipolysis (Lipodissolve): This technique involves injecting a solution, typically a combination of phosphatidylcholine and deoxycholate, into the targeted fat deposits. The solution breaks down the fat cells, which are eventually eliminated by the body's natural processes.

Red Light Therapy (UltraSlim): Approved by the FDA, this is a new technique of fat reduction and body contouring, often referred to as photonic lipolysis. Instead of removing or destroying fat cells, it delivers a specific wavelength of light using a specialized lamp. This treatment is administered directly through the skin, which helps to reduce the size of the fat cells. It is intended to be used for abdominal, hip, and thigh fat. 
Similar to liposuction surgery, these non-surgical fat removal techniques are not suitable for everyone. The effectiveness of these techniques varies from one person to another, and the results may not be as dramatic as liposuction.
Case Study
On 19th July, a patient named Jyoti Khanna contacted us through a call regarding her concerns about belly fat. She had been trying to lose belly fat for about a year without any successful results. All her attempts were in vain, and that's when she decided to get in touch with us. 
We connected her with Dr. Ashwani Kumar, who is one of our best plastic surgeons in Gurgaon and Delhi NCR. He diagnosed the patient and established that she is an ideal candidate for liposuction surgery. She was overall healthy and didn't have a habit of smoking or drinking. The doctor planned liposuction treatment for the next week with her consent and carried out the procedure. 
Jyoti went home on the same day and followed up with Dr. Ashwani after every two weeks. Now, she has recovered completely and the fat on her belly region is completely gone. She took good care of her body and followed all the instructions given by the doctor. Due to her dedication, she achieved the desired results in less than 3 months. 
FAQ Around Liposuction
Is liposuction safe?
Yes, liposuction is generally considered a safe body contouring treatment. The plastic or cosmetic surgeon always makes sure that there are minimal risks associated with the procedure and that it's carried out with precision and utmost safety.
Is liposuction dangerous?
Liposuction can have risks and complications, but when performed by a skilled surgeon in an appropriate setting, the procedure is generally safe and not dangerous. Therefore, It is crucial to choose a board-certified plastic surgeon and follow their instructions to reduce the risks.
How long does the liposuction procedure take?
Typically, liposuction surgery can take 1 to 3 hours to complete. The duration of the liposuction procedure varies depending on factors such as the size and number of areas being treated, the amount of fat being removed, the technique used, and the individual patient's anatomy. The procedure will take longer if larger or multiple areas are being treated.
Can I lose 10 kg with liposuction?
No. An individual should not expect to lose 10 kg with liposuction. It is not designed for weight loss. It is a body contouring procedure that removes localized fat deposits to improve body proportions and shape. The amount of fat that can be safely removed during liposuction is generally limited to avoid excessive trauma to the body.
Is liposuction a permanent fix?
Liposuction does provide long-lasting results in terms of improving the body shape and contours. However, it doesn't prevent the remaining fat cells in the body from growing.
What is the recovery period for liposuction surgery?
Generally, most patients require 3-4 weeks to recover after liposuction surgery. The exact duration may vary for each patient depending on the extent of the procedure, technique used, and individual healing abilities. 
Can fat grow back after lipo?
No, every human being is born with a limited number of fat cells. These fat cells can expand or shrink during the lifestyle, but the body cannot grow new fat cells. Thus, the fat cells that are removed during liposuction will not come back.
Is liposuction painful?
No, liposuction surgery is not painful as it is performed after administering anesthesia. However, the patient may experience some discomfort after the effects of anesthesia wear off. To manage the pain and discomfort, the surgeon will prescribe pain medications with appropriate dosages.
Can liposuction help with weight loss?
Liposuction is not a weight loss procedure, but it does help an individual to lose 2 to 5 kg of weight due to fat removal. However, not all patients may experience the same effects.
Is it possible to perform liposuction on multiple body parts at the same time?
Yes, it is possible to perform liposuction on multiple body parts during the same surgical session. However, the decision to combine multiple areas into a single procedure depends on various factors, including the patient's overall health, the extent of the procedure, and the surgeon's recommendation.
When can I start exercising after liposuction?
You can start exercising after one month of getting liposuction treatment. The doctor will suggest you some exercises that will help to enhance the body curves further and get the desired results.
Can I get multiple plastic surgery procedures at once?
Multiple plastic surgeries can be combined only when the patient is in good health, and it's safe to do so. For instance, tummy tuck and liposuction are often combined to provide better outcomes.
Will I have scars after liposuction?
Yes. After liposuction, the individual will have small scars that are strategically placed to minimize their visibility. Over time, as the skin heals, the scars tend to fade and become less noticeable. In some cases, doctors may recommend using scar reduction cream to improve their appearance.
Do I have to stay in the hospital after liposuction surgery?
Liposuction is usually performed as an outpatient procedure, meaning you can typically go home on the same day of surgery. In some cases, depending on the extent of the procedure and individual factors, an overnight hospital stay may be recommended. The surgeon will inform the patient about the expected length of hospital stay based on specific circumstances.
Content Reviewed By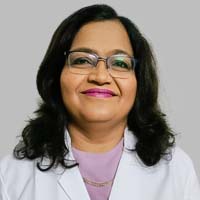 27 Years Experience Overall
Last Updated : This Week
Our Patient Love Us
Me and my wife had a great experience with Dr. Jayantinathan. A professional doctor with almost 2 decades of experience in plastic surgeries. He provided my wife with great help and support regarding her liposuction. The surgery itself was successful and my wife is very happy with the results. It was overall, a very good experience.

Dr. Abhishek Vijay Kumar was extremely helpful to me throughout my liposuction procedure. I am very fit but I had some very weird looking fat on my arms. They have been successfully removed now thanks to Dr. Abhishek. He is a very professional and polite. Very satisfied with the results.

Doctor :

Dr. Abhishek Vijay Kumar

It was a pleasant and fruitful 10 minute video consultation with Dr. Ashish Sangvikar. He was very effectively able to communicate the process, procedure and effects of the treatment. Thank you.

Thank you for the wonderful process

Doctor :

Dr. Surajsinh Chauhan

I was really pleased with Dr. Jagadish Kiran, whom I got to know through Pristyn Care. Not only is he a capable surgeon but also showed great patience in explaining me the whole procedure and clearing all the doubts. I had lumps in both my armpits due to the extra tissue that I had (Axillary Breast tissue) which were carefully removed by the doctor through lipo and a small excision. I felt no pain during the procedure. I was given instructions for the care of the incision site and the drain. I was discharged on the same day. We had our follow-up appointment after a couple of days and all went well. I even flew back to my hometown the very next day. In the first and second weeks, I felt good as there was only minor incisional pain. All in all, I am very glad that I got the procedure done by Dr. Jagadish Kiran. The recovery is going smooth. Thank you so much for the great care and surgery you performed on me. You and your staff have made such a huge difference for me. I am feeling much better, and I appreciate all you have done and thank you Pristyn for helping me with the consultation and for arranging cabs for travel.

It was a good session with doctor.He made all my doubts clear ....