Labiaplasty: Surgery Procedure, Benefits and Recovery
If you want to correct the shape of your labia and enhance its look, speak to our gynecologist for labiaplasty and understand how the surgery can benefit your body and life.
If you want to correct the shape of your labia and enhance its look, speak to our gynecologist for labiaplasty and understand how the ... surgery can benefit your body and life. Read More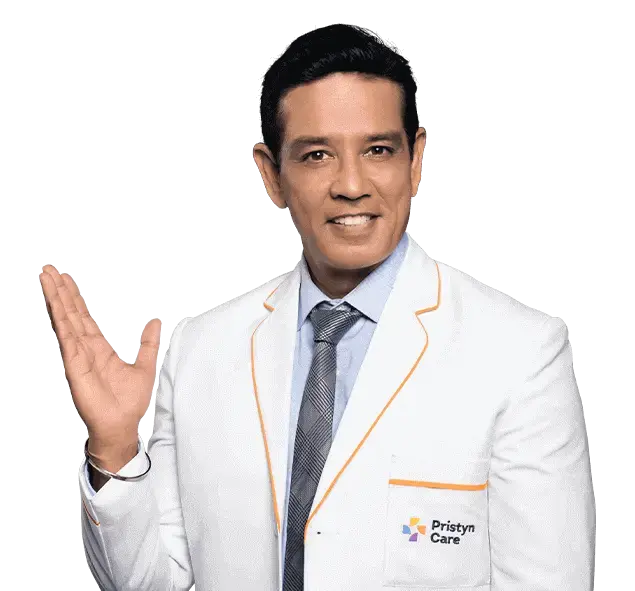 Confidential Consultation
Female Gynecologists
Free Doctor Consultation
No-cost EMI
Choose Your City
Bangalore
Chandigarh
Chennai
Delhi
Hyderabad
Mumbai
Pune
Best Gynecologists for Labiaplasty Surgery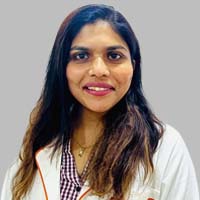 MBBS, DGO, Master of Clinical Embryology
Obstetrician
Gynecologist
Cosmetic Gynecology & IVF Specialist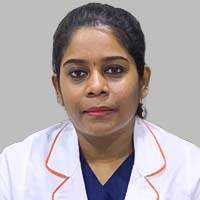 Obstetrician
Gynaecologist

What is labiaplasty?
Labiaplasty is a surgical procedure performed with the aim to alter the size of the labia minora, which are the inner folds of skin surrounding the urethra and vagina. This surgery is used to either decrease or increase the size of the labia to improve their appearance and address issues the respective woman is facing, such as physical discomfort or irritation. 
The reason why women choose to undergo a labiaplasty surgery can differ from person to person. The reasons can be medical, physical, and cosmetic. When it comes to labiaplasty performed for medical purposes, it may be recommended if the size or shape of the labia causes discomfort or interferes with daily activities. For example, excessively large labia may lead to pain during sexual intercourse or while wearing certain types of clothing. In such cases, reducing the size of the labia can alleviate these issues.
Several women choose to undergo labiaplasty for physical or cosmetic reasons, such as to correct asymmetry or restore the labia after trauma or childbirth. In addition, some individuals may choose to undergo labiaplasty to improve the appearance of their genital area for personal preferences, etc. 
How is Labiaplasty performed?
Labiaplasty is the surgery to alter the size, shape, or appearance of the labia minora i.e., the inner folds of skin surrounding the vaginal opening. The technique a  surgeon uses can differ depending on the requirements of the particular case and the tools and technology available. Here's how labiaplasty is performed in general: 
Anesthesia administration: Labiaplasty is a surgical procedure performed under local anesthesia or general anesthesia to ensure the patient's comfort. The type of anesthesia to be administered depends on the specific requirements and the surgeon's recommendation.
Choosing the surgical technique: A labiaplasty can be performed through different techniques. The most common techniques include the 'trim' method and the 'wedge' method. In a trim method, the surgeon removes the excess tissue from the edge of the labia, making it neater. In the wedge technique, the surgeon removes a wedge of tissue from the labia through a v-shaped incision. 
Ming the incision: After anesthesia administration, the surgeon uses a scalpel, laser, or radiofrequency device to make precise incisions according to the type of surgical technique they're using. The type and length of incisions may vary depending on the outcome expected by the patient and the patient's vaginal anatomy. 
Reshaping the tissue:  Next, the surgeon removes the extra tissue around the labia to give it the desired shape. This may involve trimming the edges, reducing the size, or improving symmetry.
Pristyn Care's Free Post-Operative Care
undefined
undefined
undefined
undefined
Diagnosis Before Labiaplasty
Before undergoing labiaplasty, the patients have to go through a comprehensive diagnostic process. The diagnostic process begins during the initial consultation with the doctor, where they perform a physical examination. It involves a careful assessment of the labia to see their size, shape, and symmetry. They may also review the patient's medical history, listen to their expectations from the procedure, and evaluate the patient's overall health and well-being.
The surgeons also often suggest some screening or lab tests to check the patient's reproductive health and rule out any other health conditions they may have. Since labiaplasty is a surgical procedure, it is important for doctors to ensure that the patient is absolutely healthy. 
The diagnosis process is crucial for determining the patient's suitability of labiaplasty and ensuring their physical and emotional readiness for the procedure. It allows the surgeon to chalk out personalized treatment plans and guide the patient on how they can prepare themselves for the procedure and what the outcomes might be.
Why Choose Pristyn Care?
| Benefit | Others | Pristyn Care |
| --- | --- | --- |
| Cuts | Multiple | Minimal |
| Blood Loss | Maximum | Minimal |
| Scars & Stitches | Yes | Minimal |
| Recovery | Low | High |
| Follow Up Consultation | No | Yes |
| Technology | Traditional | Advanced |
| Hospital Duration | Long | Short |
| No Cost EMI | No | Yes |
Best clinic for labiaplasty surgery in India
Are you looking for a clinic where undergoing labiaplasty is safe, affordable and confidential simultaneously? Consult with our expert gynecologists for labiaplasty surgery and understand the changes how the enlarged labia surgery can bring changes in your body
Labiaplasty is a sensitive and confidential topic; hence, we ensure extreme confidentiality and privacy for each female who approaches us for labiaplasty surgery. Our gynecologists understand the sensitive nature of surgically correcting the vaginal lips and the importance of this surgery in a woman's life.
Our board-certified gynecologists with years of experience will help you starting from the initial consultation and ensure the right way to get the labiaplasty surgery done. Book an appointment to schedule your consultation with our gynecologists today, and understand how the surgery can bring positive changes in your life. 
Pristyn Care clinics are equipped with modern-age and scientifically-advanced surgical infrastructure that enables a gynecologist to perform labiaplasty in women without any risks and complications.
How to prepare for labiaplasty?
Labiaplasty surgery results are permanent; hence, the surgery is considered paramount. Hence, before the procedure, the gynecologist will ensure that you are through a counseling session and are well informed about the procedure and its effects.
Before the procedure, you will have a standard pelvic examination to identify any infections that may need treatment before the surgery.
As labiaplasty is performed under the influence of anesthesia, you will be asked to refrain from eating any food or drinking any fluid 8 hours before the surgery.
You will be instructed to stop taking blood thinners or any anti-inflammatory medications for at least a week before the surgery.
On the day of the surgery, it's important to wear loose-fitting clothing and bring a device for listening to music (if you have it under local anesthetic).
What is the purpose of labiaplasty?
Labiaplasty is a genital cosmetic surgery, the purpose of which is to make the labia aesthetically pleasing. Surgery is done as a patient's choice and request, not as a medical treatment. The reasons why a woman may choose to undergo labiaplasty are very personal. Common reasons are:
Protrusion – Labiaplasty can be an effective treatment for women who want to reshape the uneven edges and sides of the labia. Although medical professionals consider labia asymmetry normal, most women find it aesthetically unpleasant and seek labiaplasty.
Symmetry – Labiaplasty can be an effective treatment for women who want to reshape the uneven edges and sides of the labia. Although medical professionals consider labia asymmetry normal, most women find it aesthetically unpleasant and seek labiaplasty.
Pain and discomfort – The enlargement of the labia may cause tenderness, bleeding, pain, and irritation in the labia minora during sex or any athletic activity. Women seek labiaplasty to find relief from such painful symptoms.
Concerns with appearance – Women may also want to alter how the labia look under their undergarments or when they are nude. Just like any other body part, the desire to have a pleasing genital is genuine too.
Risks associated with Labiaplasty
Labiaplasty is a surgical procedure involving incisions and therefore carries a risk of potential complications that patients should be aware of. Some complications that may occur after labiaplasty surgery include:
Soreness, Bruising, and Swelling:

It is common for patients to notice mild to severe soreness, bruising, and swelling in the treated area. These symptoms are typically temporary and subside as the healing process progresses. The severity of these issues may vary for every patient.

Allergic Reaction to Anesthesia:

Some individuals may have an allergic reaction to the anesthesia administered during the surgery. However, before the surgery, the surgeons carry out a comprehensive pre-operative assessment and careful monitoring of how the patient's body reacts to anesthesia. 

Bleeding:

There is a possibility of bleeding from the surgical site after the procedure, but it's quite uncommon. In case excessive or persistent bleeding occurs, the patients must immediately reach out to their healthcare provider. 

Infection:

Since incisions are involved in a labiaplasty, the patients stand the risk of developing an infection at the incision site. To minimize this risk, the patients must strictly follow post-operative care instructions provided by their doctor, maintain proper hygiene, and take prescribed antibiotics as recommended by the doctor. 

Scarring:

As with any surgical procedure, there exists a risk of scarring with labiaplasty. But, most surgeons are skilled enough to minimize the risk of scarring and ensure aesthetically pleasing outcomes. 

Reduced Sensitivity and Chronic Dryness:

In some cases, patients experience reduced sensitivity or chronic dryness in their vagina after a labiaplasty. If these complications arise, the patients must reach out to their healthcare provider and look for a solution.

Blood Clots or Hematoma Formation: The formation of blood clots or hematoma is a potential complication of labiaplasty. Following post-operative instructions, avoiding strenuous activities, and adhering to any other post-operative instructions can help reduce the risk of this potential complication.
Different Labiaplasty Techniques
Labiaplasty is a surgical procedure that aims at enhancing the appearance of the vulva by reducing the size of the labia minora and the inner lips of the vulva. Earlier, doctors used to rely only on one single method of labia reduction surgery. However, with the advancement of medical technologies and techniques over the years, the labia can now be treated in three methods:
Edge trim Procedure – This procedure is performed under general anesthesia. The surgeon in this procedure makes the incision vertically along the length of the labia minora with the help of a laser or scalpel. Once the linear incision is made, the doctor removes the excess tissue around the labia minora to make it look more symmetrical with the labia majora.
Wedge procedure: This procedure involves the removal of a small part of the excess tissue from the labia minora in the shape of a wedge. Keeping the submucosa layer intact, the surgeon removes only the thickest part of the inner lips. This procedure is also performed after the administration of anesthesia.
De-epithelialization procedure: Performed under the influence of general anesthesia, the gynecologist in this procedure completely removes the inner lining of the labia. The post-surgical complications of this procedure are less than all other procedures and the recovery time is fast.
What to Expect After Labiaplasty Surgery? (Recovery after Labiaplasty)
The recovery after labiaplasty is typically easy and risk-free, provided you follow your doctor's recovery instructions.

There might be swelling and pain after the surgery, but that usually goes away with time and over-the-counter medication. In case you don't see the pain and swelling decrease, be sure to contact your doctor.

Like any other surgery, home remedies may help you soother the post-surgery effects in case of labiaplasty too. Home remedies like cold compresses or ice packs can help relieve pain and swelling. Apply an ice pack to the operative area for 20 minutes to reduce pain and swelling.

The doctor may prescribe an oral or topical antibiotic to apply to your surgical wound to prevent infection.

Wear loose-fitting pants and undergarments during the recovery period. Tight-fitting clothes can cause friction against the wound and prevent or delay healing.

Use only lukewarm water to wash the surgical wound. Gently wipe or dab the area dry after peeing. Do not use soap to clean the site; do not rub.

You may be able to return to your normal lifestyle between two and four weeks after surgery. But you should refrain from exerting any pressure in your body. It may take another few weeks for you to return to sports and fitness.
Read more: Recovery After Labiaplasty Surgery
Case Study
"I did not want to feel uncomfortable on the wedding night. I think I made the right decision to get the surgery done before the wedding."
Roopali (name changed) is 32 and is about to get married in December 2022. She is beautiful, confident, and hopeful of a new beginning in her life. While she was busy doing all the preparation to lose weight, get glowing skin, and look the best on her big day, she was clueless about what to do with her genitals.
"I have always been concerned with my protruding labia. It caused pain every time I wore jeans or any tight-fit dress, for that matter. It was not until the marriage date got fixed that I thought much about it. I realized I was bothered by how my labia looked but did not know how to get it fixed. It was then that a colleague of mine suggested labiaplasty. I did a lot of first-hand research to be convinced about the surgery. I am glad I came across Pristyn Care and one of the best gynecologists when I needed it the most."
Roopali did labiaplasty to change how her labia looked. She feels more confident than ever now. It's been almost a month since her surgery. She has followed all the post-surgery instructions by the doctor and is recovering swiftly now.
What is the cost of Labiaplasty Surgery in India?
On average, the total expense of labiaplasty surgery in India starts from Rs. 30,000 and may go up to Rs. 35,000. The overall cost of the labiaplasty surgery can vary for each individual for varied reasons. These reasons cause the actual cost of labiaplasty to differ across the country.
Some common factors that influence the cost of labiaplasty surgery include the following:
Choice of city and hospital where the patient will undergo the surgery
Consultation fees of the surgeon
Cost of lab tests required before the surgery
Age and overall health of the patient
Hospitalization charges
Fees of the anesthetist
Cost of post-operative care, which generally includes medicines, nursing, etc.
Cost of additional procedures (if any)
Consult with the best Female Gynecologist at Pristyn Care and get cost estimate of Labiaplasty
Diet and Lifestyle Changes after Labiaplasty
To make labiaplasty recovery quick and hassle-free, patients need to make certain changes to their diet and lifestyle. This includes altering their diet, eating the right foods, monitoring activity levels, and making other necessary changes to speed up healing and recovery. Let us first start by discussing the various lifestyle changes a person should make following their labiaplasty surgery: 
Take complete rest and give the body time to recover: It is crucial to give the body enough time to rest and recover after surgery. The patients must refrain from indulging in strenuous activities, exercise, and heavy lifting for the recommended duration provided by their surgeon. This will help reduce swelling, promote healing, and prevent potential complications. 
Maintain proper hygiene: The patient must follow their healthcare provider's instructions for post-operative care, including proper hygiene practices. They must gently clean the surgical area with mild soap and warm water and pat dry with a soft towel. Avoid using harsh cleansers or scented products that may irritate the area.
Avoid tampons, menstrual cups, and other irritants: Patients are suggested to avoid using tampons and menstrual cups following their surgery as they may cause hindrance in the healing process. 
Avoid sexual activity: Patients who've undergone a labiaplasty are advised to avoid sexual activity till the surgeon suggests it is fine to indulge in it. Doing so can strain the surgical site and increase the risk of infections. 
Choose clothes wisely: Opt for loose-fitting and breathable underwear made from natural fabrics, such as cotton, to minimize friction and irritation. Avoid tight clothing or synthetic materials that may cause discomfort or hinder the healing process.
Follow the doctor's pain management instructions: Slight pain is normal after labiaplasty. If the doctor has provided any instructions regarding pain management, such as using pain relievers, trying home remedies, etc, the patients must follow them diligently. In case of severe pain, excessive swelling, or any concerning symptoms, it is important to reach out to the healthcare provider in time. 
Follow-up Appointments: Patients must not miss any scheduled follow-up appointments with their doctor to monitor the healing progress and address any concerns or complications that may arise.
Eating the right foods and maintaining healthy dietary habits also play a pivotal role in recovery after any surgery, including a labiaplasty. Let us now move on to the necessary dietary changes a patient should make following their labiaplasty surgery: 
Hydration is key: Drink adequate water to keep the body hydrated, as it aids in the healing process.
Eat nutrient-rich foods: Eat a well-balanced diet that is rich in fruits, vegetables, whole grains, and lean proteins. These foods have all the essential vitamins, minerals, and nutrients needed for healing.
Eat A Fiber Rich Diet: Patients must include high-fiber foods, such as whole grains, fruits, and vegetables, to prevent constipation, which can cause discomfort during the recovery period.
Keep A Check On Salt Intake: Eating too much salt can lead to swelling and water retention. Patients must turn to low-sodium alternatives and avoid adding extra salt to their meals.
Do Not Consume Alcohol and Caffeine: Alcohol and caffeine are known to cause dehydration in the body and potentially hamper the healing process. Therefore, doctors suggest limiting or avoiding these beverages altogether during recovery.
Limit Processed Food Intake: Patients must limit their intake of processed foods, as they can be high in sodium and additives, which may slow down the healing process and may even contribute to swelling.
Is Labiaplasty Covered Under Insurance?
The coverage for labiaplasty surgery through insurance policies can be quite limited. Labiaplasty is primarily considered an elective or cosmetic procedure rather than a medically necessary one, which often means that insurance providers do not cover its cost.
Labiaplasty insurance coverage depends on the specific policy and insurance provider. In general, cosmetic procedures are not covered by health insurance or mediclaim policies, as these policies are primarily designed to cover medical treatments that are deemed necessary for health and well-being.
Patients who are seeking labiaplasty for cosmetic reasons, will likely have to bear the entire expense of the procedure on their own. It is unlikely that health insurance or mediclaim policies will provide coverage for elective cosmetic surgeries, including labiaplasty.
To obtain a clear understanding of labiaplasty insurance coverage, it is advisable for patients to contact their insurance provider directly. They will be able to provide specific information regarding the coverage available under their policy and whether any exceptions or additional coverage options exist.
It's important to note that labiaplasty insurance coverage can vary widely, and it is always best to consult with their insurance provider to get accurate and personalized information regarding their specific policy and coverage options.
FAQs around Labiaplasty
Is labiaplasty legal in India?
As of August 2022, no guideline in India bans labiaplasty surgery. Labiaplasty is often a medical necessity, and there are multiple gynecology clinics in India where expert doctors perform labiaplasty.
Is labiaplasty surgery painful?
Labiaplasty surgery is usually performed under anesthesia, and you will feel little to no discomfort during the surgery. But some mild post-op pain will most likely occur. Operating on a sensitive area like the labia will cause normal discomfort. This pain is likely to subside soon with medicines.
Is labiaplasty surgery safe for all age groups?
Labiaplasty is not suggested for girls younger than 18 because the labia continues to develop beyond puberty into early adulthood.
Who is a good candidate for labiaplasty?
Any woman above 18 years of age who has noticed problems with labia tissues is a good candidate for labiaplasty. If you have always had excess tissue drooping from your vagina or your labia minora are not symmetrical, you can consult our skilled gynecologists and undergo labiaplasty surgery to shape your vaginal tissues.
What are the benefits of labiaplasty?
Benefits of labiaplasty include:
Improved vaginal aesthetics – Labiaplasty targets the darkly-pigmented and drooping vaginal lips. If the labia majora is oversized, the access tissues are also removed during the surgery. Labiaplasty allows for a smaller, neater, and more visually-appealing vagina overall.

Higher levels of sexual confidence – Labiaplasty streamlines the vaginal lips and makes the vagina look aesthetically pleasing. This treatment is especially appealing to women who have experienced multiple childbirths and who now have stretched and elongated vaginal lips as a result.

Comfort in wearing tight-fit clothes – Labiaplasty is a boon for women who have to wear tight-fit clothes for long hours.

Increased comfort – The careful reduction of the labia tissues makes it possible to alleviate issues with pressure and friction for a healthier and far more comfortable vagina overall.
Does labiaplasty affect virginity?
A labiaplasty only trims excess labia minora tissues. The surgery does not have any effect on a woman's virginity.
Does labiaplasty make the vagina tighter?
Labiaplasty is usually performed to reduce the size and improve the shape of labia minora and labia majora. The surgeon trims the excess labial tissue to make it tighter. But the surgery does not tighten the vagina at large.
Will my partner know if I undergo labiaplasty surgery?
The results of labiaplasty are subtle and natural. There is no absolute way your partner can find out about your labiaplasty surgery.
How long does labiaplasty surgery take?
Labiaplasty may take anywhere between 1 to 2 hours. It is a daycare procedure, and the patient can head home the same day. But considering the surgery preparation and the post-surgery time, the whole procedure may take around 3 hours.
Does labiaplasty leave visible scars?
The 'edge-trim' labiaplasty technique may leave some visible scars in the labia lips. The chances of any scars are significantly lesser in the wedge-trim labiaplasty procedure. The surgical scars will vanish with time with proper medication and post-surgery care.
When can I see the results of the labiaplasty?
The initial swelling, soreness, and temporary discoloration of the labia lips will start fading over the first couple weeks after surgery. Most swelling will vanish after six weeks. However, it may take up to 1 month to 45 days for swelling to completely go away before seeing the final results of your labiaplasty.
What are the risks of labiaplasty surgery?
There is a possibility of complications occurring after any other surgical procedure that involves cuts or incisions. A patient may experience a couple of complications after a labia reduction surgery, which can include the following:
Bleeding from the surgical site

Infection around the wound

Allergic reaction to the anesthesia 

Scarring in and around the surgical site

Chronic dryness

Formation of blood clots or hematoma
It is extremely important to take proper care and follow the set of post-operative guidelines that the doctor prescribes. Following the doctor's instructions properly can help eliminate the risks of severe complications.
What is the success rate of labiaplasty?
The success rate of labiaplasty surgery is around 93-95 percent which is a fairly high success rate for any type of surgical procedure.
Can I have sex after labiaplasty?
There is no stopping having sex after labiaplasty. But you will have to abstain for almost 2 months or until your doctor tells you so. Your incisions need adequate time to heal, and even gentle sex can interfere with the healing process.
What is the Labiaplasty Surgery Cost In India?
The cost of labiaplasty can be as minimum as 30000 INR and can reach at a maximum of 35000 INR.
Content Reviewed By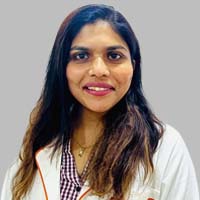 22 Years Experience Overall
Last Updated : This Week
Our Patient Love Us
I am extremely satisfied with the quality procedure I received at Pristyn Care for labiaplasty. The medical team displayed great expertise, ensuring accurate diagnosis and providing effective treatment options. Their commitment to delivering high-quality care made a significant difference in my recovery, and I highly recommend Pristyn Care for labiaplasty.I am extremely satisfied with the quality labiaplasty procedure I received at Pristyn Care. The medical team displayed great expertise, ensuring accurate diagnosis and providing effective procedures. Their commitment to delivering high-quality care made a significant difference in my recovery, and I highly recommend Pristyn Care for labiaplasty.

Chose Pristyn Care for my labiaplasty procedure, and I am highly satisfied with the results. Had a hassle-free and comfortable experience here, and I thank everyone for their assistance. Highly recommended!

I am extremely happy with the results of the labiaplasty procedure. I want to thank the entire team of Prsityn Care for their extensive support throughout the procedure, highly recommended!

The labiaplasty procedure was successful, and the results were remarkable. Pristyn Care and its supportive staff made the journey easier for me. I am grateful for the procedure and the incredible results. I highly recommend them to everyone who is looking for a labiaplasty procedure.

Thank you, Pristyn Care, for a successful and effective labiaplasty procedure. I had an excellent experience. I highly recommend Pristyn Care to all those who want to undergo labiaplasty procedures. The doctors are knowledgeable and highly expert. I am grateful to Pristyn Care for their expertise.

I recently underwent a labiaplasty procedure from Pristyn Care and am extremely happy with the results. Doctors at Pristyn Care are highly skilled, compassionate, and attentive. Also, the equipment used was state-of-the-art, ensuring precision and minimal discomfort. Thanks to Pristyn Care!