Minimally Invasive Shoulder Arthroscopy
Shoulder arthroscopy is a common type of orthopedic surgery. Pristyn Care provides advanced shoulder arthroscopy to treat shoulder shoulder problems such as bankart lesion and rotator cuff tendon tear. Book appointment with the best orthopedic doctor near you at Pristyn Care.
Shoulder arthroscopy is a common type of orthopedic surgery. Pristyn Care provides advanced shoulder arthroscopy to treat shoulder shoulder problems such as bankart lesion ... and rotator cuff tendon tear. Book appointment with the best orthopedic doctor near you at Pristyn Care. Read More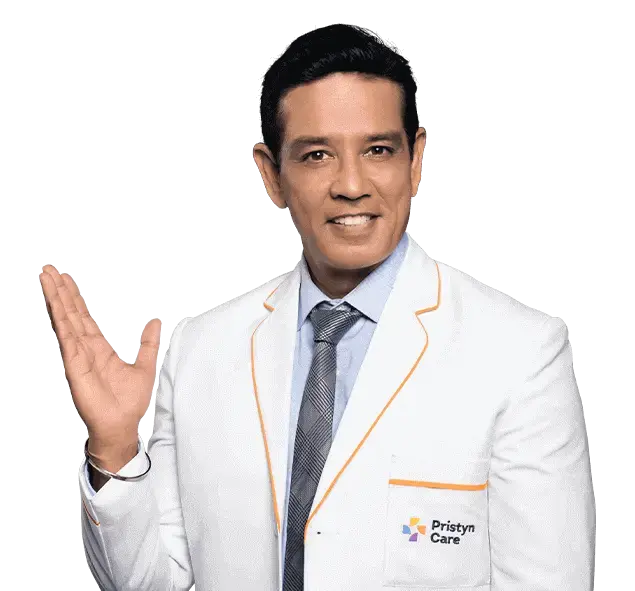 Phyisotherpy Support
All Insurances Accepted
No Cost EMI
1 Day Hospitalization
Choose Your City
Bangalore
Chennai
Delhi
Hyderabad
Kolkata
Mumbai
Patna
Pune
Ranchi
Best Orthopedic Doctors for Shoulder Arthroscopy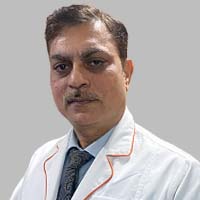 MBBS, MS(Ortho), M.Ch(Ortho)
Orthopedics
Joint replacement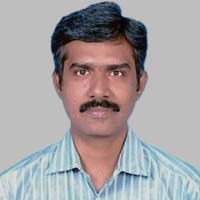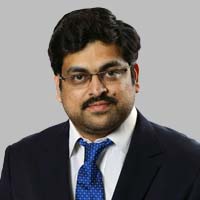 What is shoulder arthroscopy?
Shoulder arthroscopy is a minimally invasive surgery performed to either diagnose or treat orthopedic issues in the shoulder joint. It is the second most common orthopedic surgery after knee arthroscopy. The most common shoulder arthroscopy surgery is rotator cuff tendon repair.
Instead of making a large incision, the surgery is performed via 2-3 small 2-3 mm. incisions. The arthroscope (a long thin tube with a camera and torch attachment) and surgical instruments are inserted through these incisions.
It can be performed as an outpatient procedure, but overnight hospitalization is generally preferred. Shoulder arthroscopy is usually only performed for patients who haven't seen positive results even after 3-4 months of physical therapy or if their pain and other symptoms are unmanageable medically.
Pristyn Care - Best orthopedic center for shoulder arthroscopy in India
Pristyn Care is one of the best surgery care providers in India for orthopedic surgery. We specialize in advanced arthroscopic surgery for many shoulder issues such as rotator cuff tear, shoulder arthritis, bankart lesion, etc. 
In addition to advanced treatment, we also provide other auxiliary services to the patient- such as documentation support, insurance assistance, free cab services for pickup and dropoff, complimentary meals, etc. 
If you have joint pain or stiffness and have trouble performing your day-to-day activities, you should get in touch with us for US FDA-approved advanced arthroscopic shoulder surgery.
Pristyn Care's Free Post-Operative Care
Diet & Lifestyle Consultation
Post-Surgery Free Follow-Up
Free Cab Facility
24*7 Patient Support
When is shoulder arthroscopy required?
Shoulder arthroscopy is generally performed to treat shoulder pain and injuries that are not responsive to nonsurgical treatments like medicine, rest, massage, injections, physiotherapy, etc. Common shoulder injuries arthroscopic surgery is recommended for are:
Bone spurs

Frozen shoulder

Labrum tears

Shoulder osteoarthritis

Biceps tendon injury

Rotator cuff tear or tendinitis

Bankart lesion

Recurrent shoulder dislocations (loose shoulder joint)
Why Choose Pristyn Care?
| Benefit | Others | Pristyn Care |
| --- | --- | --- |
| Cuts | Multiple | Minimal |
| Blood Loss | Maximum | Minimal |
| Scars & Stitches | Yes | Minimal |
| Recovery | Low | High |
| Follow Up Consultation | No | Yes |
| Technology | Traditional | Advanced |
| Hospital Duration | Long | Short |
| No Cost EMI | No | Yes |
Different types of shoulder arthroscopy
Rotator cuff repair

is performed for tears in the rotator cuff tendon. During the surgery, the edges of the torn tendon are brought together and attached to the bone using sutures/anchors.

Surgery for impingement syndrome

is performed if a bone spur is causing pain and inflammation by pressing down on a tendon, cartilage, or ligament.

Surgery for shoulder instability

is generally performed for a tear in the shoulder labrum, i.e., a SLAP tear or bankart lesion. The surgery process is similar to rotator cuff repair.
The anchors used for tear repair are made of biocompatible metal/plastic or absorbent material. Thus, they don't need to be removed after recovery.
How to prepare for shoulder arthroscopy?
It is pertinent for the patients to prepare themselves before the surgery to ensure surgery success. They should make sure their orthopedic surgeons are aware of their entire medical history, including allergies, medical conditions, etc., so they can prepare accordingly. 
If you are taking medications like blood thinners, clotters, health supplements, etc., that may interfere with healing ability or cause complications during the surgery, you may need to stop them. You may not be able to drive yourself home after the surgery, so arrange for someone to drive you home after the surgery. 
Before the surgery, limit your alcohol consumption and stop smoking altogether. If  you have any other illnesses or take medications, make sure your doctor is aware of them so they can prepare accordingly. If the surgery is to be performed under general anesthesia, the patient shouldn't eat or drink anything after midnight on the day before the surgery. 
What happens during shoulder arthroscopy?
Before the surgery, the surgeon will perform a thorough diagnosis to ensure surgery is necessary for the patient. Diagnosis for shoulder arthroscopy entails physical examination, along with imaging tests like X-rays, shoulder CT scan, MRI, etc. 
On the day of the surgery, the surgeon may also perform diagnostic tests like blood panel, chest x-ray, electrocardiogram to assess the patient's vital signs and make sure they are in optimum health for the surgery. Following this, the anesthesia will be administered and the patient will be moved to the operation theater for the surgery.
For the surgery, the patient may be placed on their side or in a semi-seated position. Then, the surgeon will make small buttonhole sized incisions over the shoulder joint to insert the arthroscope and other surgical instruments. Once the surgery is done, the incisions will be sutured shut and bandaged.
What to expect after shoulder arthroscopy?
After the surgery, the patient will be moved to a recovery room. Some patients will be discharged on the same day while others may be hospitalized overnight to ensure there are no complications post-surgery. The surgery usually takes less than an hour. There is mild pain and swelling in the first few days that can be resolved via over-the-counter pain medications.
After discharge, patients have to take pain medications, antibiotics, etc., to aid recovery and start shoulder physiotherapy to regain mobility of the shoulder joint. The recovery period after shoulder arthroscopy can last from 4 weeks to 6 months. Patients can get back to their work within 4 weeks, but should wait longer before performing any strenuous activities.
What are the benefits of shoulder arthroscopy?
Compared to conventional open surgery, there are many benefits to shoulder arthroscopy such as:
Tiny incisions which ensures fewer chances of postoperative complications

Shorter recovery period

Minimal risk of complications

Less pain and stiffness after the surgery
What recovery tips can benefit recovery from shoulder arthroscopy?
Following the surgery, the patient should follow the given recovery tips to ensure recovery:
Rest the affected joint. For the first couple of days after the surgery, massage the area with ice packs to reduce postoperative swelling.

Once the swelling is gone, start physiotherapy and heat pack massages to reduce muscle stiffness and improve recovery.

Keep your incision clean and dry. Change your bandages as advised. Rest your arm and do not perform any strenuous activities without approval from your physician.

Follow a healthy diet to improve digestion and boost your immune system.
What are the risks involved with shoulder arthroscopy?
Though generally very safe, occasionally, shoulder arthroscopy can result in complications such as:
Blood clot formation

Damage to the surrounding soft tissues, blood vessels, nerves, etc.

Uncontrolled bleeding

Infection

Shoulder stiffness and weakness

Failure of the surgery to improve the symptoms

Anesthesia-related complications, etc.
The patient should consult their orthopedic surgeon if they notice any signs of complications such as fever, unbearable pain, discharge from the surgical wound, tingling or numbness, increased swelling, etc.
FAQ
What is the success rate of shoulder arthroscopy?
Shoulder arthroscopy is the second most common type of orthopedic surgery and has a recovery rate of more than 90%.
Is shoulder arthroscopy covered under insurance?
Arthroscopic surgery is generally only performed when medically necessary, therefore it is covered by most major health insurance providers. If you have any doubts regarding your insurance coverage, you should consult your insurance provider.
Is it normal to have pain after shoulder arthroscopy?
A little pain and discomfort is normal after the surgery due to postoperative inflammation but if the pain is unmanageable, you should consult your orthopedic surgeon right away.
Will I need to take time off of work after the shoulder arthroscopy procedure?
It is recommended to rest for 1-2 days after shoulder arthroscopy, but most patients can get back to work immediately after that, especially if they have a desk job. If they don't have a desk job, they should wait for doctor approval before stressing the operated joint.
Content Reviewed By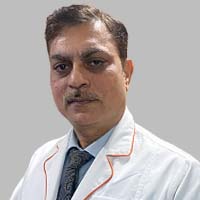 32 Years Experience Overall
Last Updated : This Week