Stapler Circumcision - Benefits, Side Effects & Recovery
Stapler circumcision surgery is the surgical removal of the penile foreskin using a stapler, i.e., a medical device specially designed to remove the foreskin. Pristyn Care is associated with advanced treatment centers in major cities all over India where patients can avail stapler circumcision surgery.
Stapler circumcision surgery is the surgical removal of the penile foreskin using a stapler, i.e., a medical device specially designed to remove the foreskin. ... Pristyn Care is associated with advanced treatment centers in major cities all over India where patients can avail stapler circumcision surgery. Read More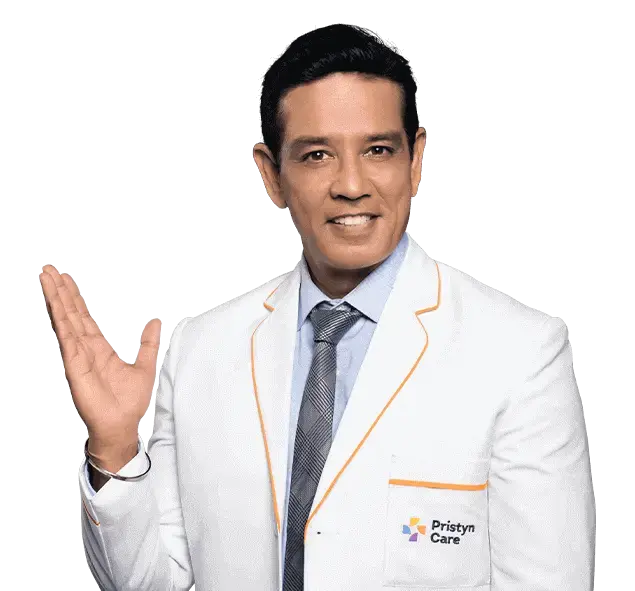 USFDA Approved Procedures
No Cuts. No Wounds. Painless*.
Insurance Paperwork Support
1 Day Procedure
Choose Your City
Ahmedabad
Bangalore
Bhopal
Bhubaneswar
Chandigarh
Chennai
Coimbatore
Dehradun
Delhi
Guwahati
Hyderabad
Indore
Jaipur
Kanpur
Kochi
Kolkata
Kozhikode
Ludhiana
Madurai
Meerut
Mumbai
Mysore
Nagpur
Nashik
Patna
Pune
Raipur
Ranchi
Siliguri
Surat
Thiruvananthapuram
Vadodara
Vijayawada
Visakhapatnam
Best Doctors For Stapler Circumcision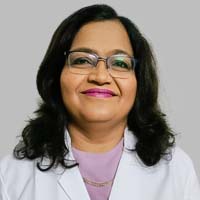 MBBS, MS - General Surgery
General Surgeon
Laparoscopic Surgeon
Proctologist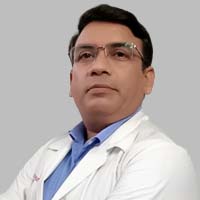 General Surgeon
Laparoscopic Surgeon
Proctologist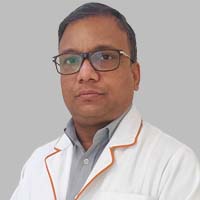 MBBS, MS- General Surgeon
General Surgeon
Laparoscopic Surgeon
Proctologist
What is Stapler Circumcision?
Stapler circumcision is a minimally invasive procedure that is used for safe, quick and efficient removal of the penile foreskin. The procedure is performed using a circumcision stapler (also called anastomat), an instrument specially designed for circumcision.
During the surgery, the stapler is fitted over the penis, and once fired, it removes the foreskin in one quick motion and closes the incision using a silicone ring/nonbioabsorbable staples. Since the amount of foreskin to be removed is predetermined in the procedure, it is extremely safe and provides the desired results for both the patient and the surgeon.
Surgery name
Stapler Circumcision - Foreskin Removal Surgery
Treated by
General Surgeon
What Happens During Stapler Circumcision Surgery?
Diagnosis
The diagnostic tests required for stapler circumcision vary based on whether the surgery is medically necessary or not. Often, patients get circumcised for aesthetic or religious reasons, and for these patients, only a general health checkup is necessary before the surgery. 
If you have pain, infection, or inflammation near the tip of your penis, then you may need circumcision for medical reasons. To determine that, the surgeon will perform a variety of diagnostic tests such as:
Urinalysis:

Laboratory test to check the appearance, concentration, and contents of the patient's urine to find if the patient has UTIs, kidney issues, etc.

Tissue culture:

If there is any discharge, then it is cultured and examined for signs of bacterial/fungal infection

Blood tests:

The patient may require blood tests such as random blood sugar, bleeding tests, etc. if they have systemic health issues.
Procedure
Stapler circumcision is an advanced circumcision procedure that allows for faster recovery and better results as compared to open circumcision. The surgery can be performed under both general and local anesthesia, although local anesthesia is preferred. 
Once the patient has been anesthetized, the penis is disinfected and the stapler is fitted on the penis. Proper fitting of the device on the penis is important to avoid tearing the foreskin and to protect the penis glans from the surgical blade. Then, the stapler is triggered, i.e., it removes the foreskin and closes the incision using a silicone ring at the same time. 
Finally, the device is unscrewed and removed, and the penis is pressed with gauze to stop any bleeding that may have occurred. The wound is dressed using a compression bandage and the patient is moved to a recovery ward for postoperative observation.
Pristyn Care's Free Post-Operative Care
Diet & Lifestyle Consultation
Post-Surgery Free Follow-Up
Free Cab Facility
24*7 Patient Support
How to Prepare for Stapler Circumcision Surgery?
Make sure your surgeon has access to your entire medical record, along with your allergies and medications so that they can prepare for the procedure accordingly.

Discuss the dietary precautions you need to take for the surgery with your urologist. Generally, no precautions are required for local anesthesia but for general anesthesia, you cannot eat or drink anything after midnight on the day of the surgery.

You won't be able to drive yourself home after the surgery due to anesthetic after-effects, so make sure you have someone with you to drive you home after the surgery.

Don't consume alcohol or tobacco (smoking, gutka, beedi, etc.) for a few days before the surgery as they may slow down your healing or result in anesthesia-related complications.

Arrange for time off from work for at least a couple of days after the surgery as you may not be able to return to work immediately after the surgery.
Why Choose Pristyn Care?
| Benefit | Others | Pristyn Care |
| --- | --- | --- |
| Cuts | Multiple | Minimal |
| Blood Loss | Maximum | Minimal |
| Scars & Stitches | Yes | Minimal |
| Recovery | Low | High |
| Follow Up Consultation | No | Yes |
| Technology | Traditional | Advanced |
| Hospital Duration | Long | Short |
| No Cost EMI | No | Yes |
What to Expect After Stapler Circumcision Surgery?
After the surgery, you will be discharged on the same day, within a few hours so that you can rest and recover at home. You will need to visit your urologist for a follow-up consultation and wound inspection 2-3 days after the surgery. 
During this visit, the surgeon will remove the compression bandage and examine the surgical site for any signs of bleeding or infection. After this, the wound will be left open to recover. The silicone ring left on the penis will fall off on its own within 10-14 days once the incision has healed enough. 
You will be able to return to work within a week of the surgery but you must avoid any sexual activity, including masturbation, for at least a month. You should also avoid strenuous exercises like running or weight lifting as they may strain the muscles surrounding the penis and delay the recovery.
If your child is getting circumcised, you should consult their pediatrician before the surgery regarding anesthesia usage and recovery rate.
When is Stapler Circumcision Required?
There are many different reasons for which you may require/want circumcision surgery, some of which are listed below.
if you have any aesthetic problems with your penis, for example, if you don't like the size, shape, or general appearance of your foreskin.

if you have pain or discomfort while peeing

if you can't retract your foreskin without pain and bleeding

if you have foul discharge on the tip of your penis

if your penis is swollen, etc.
Laser circumcision is quite effective for balanitis treatment, phimosis surgery (tight foreskin treatment) paraphimosis treatment, posthitis treatment and balanoposthitis surgery
Benefits of Stapler Circumcision
Generally, there are two most common types of patients for circumcision surgery: Adults with penile problems and newborns getting circumcision due to religious reasons. Currently, according to most research studies, the benefits of stapler circumcision outweigh the risks. Circumcision reduces the risk of contracting UTIs, STIs, HIV, etc. It can even lead to lower risk of developing penile cancer in men and cervical cancer in their sexual partners.
In the past, open circumcision was the norm for both these types of patients, but nowadays, stapler and laser circumcision are preferred. Of these two techniques, stapler circumcision surgery is often preferred as it provides better results with minimal complications.
Stapler circumcision preserves the tissue surrounding the surgical site and removes the foreskin with minimal blood loss. It has a short recovery period and the patient is completely recovered within a couple of weeks. The silicone ring left on the penis prevents postsurgical infections and aids the recovery of the patient.
At Pristyn Care we treat various foreskin infection by laser circumcision, stapler circumcision and frenuloplasty surgery.
Recovery Rate and Tips After Stapler Circumcision
The recovery steps of stapler circumcision in both children and adults are about the same, however, babies generally heal quicker, with the recovery time for newborns being less than 7-10 days. In newborns, the silicone ring falls off within 5-7 days, as compared to 10-14 days in adults.
You can follow the given tips to promote recovery:
For a baby, wrap up their surgical wound using petroleum jelly and a soft gauze to prevent it from sticking to the diaper and reapply the bandage after each diaper change. Also, make sure your baby is not sitting in a wet or dirty diaper for long periods of time. Fasten the diapers loosely, and while holding your baby, do not put any pressure on their surgical incision.

Instead of giving your baby a proper bath, give them sponge baths for the first few days. Do not rub the penis harshly or scrub it with a soap or washcloth during the recovery period, just rinse it with warm water.

For adults, the recovery tips remain similar, i.e., they should not rub their penis harshly and should have it bandaged for at least 24-48 hours after the surgery. They should wear loose-fitting underwear and use petroleum jelly to prevent their penis from sticking to their underwear. Additionally, they have to forego any sexual activity for at least 5-6 weeks to allow time for their penile tissues to heal completely.
Case Study
Ajay (pseudonym) is an office worker in his late 20s. He has an active sexual life but lately, he started having pain and difficulty while having sex. Within a few days, he also started experiencing pain while peeing. Since this is a sensitive condition, he was hesitant about consulting a physician. 
When he looked online for treatment, he landed on Pristyn Care. He immediately called us and booked an appointment.  He met up with our urologist the next day and found out he has paraphimosis. He carefully consulted our urologist regarding his treatment options and finally decided to get circumcision surgery for quick and long-term relief. We discussed his treatment options, i.e., stapler and laser circumcision, and finally decided the best option for him was stapler circumcision.
His surgery was scheduled within the next couple of days and it was performed without any delays or complications. To make his treatment seamless, we handled all the documentation regarding his hospitalization and insurance. 
He was in a little pain for 2-3 days but could immediately return to work after a day's rest. He recovered completely within a couple of weeks of the surgery. Although not required, he visited us for a couple of free post-surgical consultations to ensure there are no complications. He was very grateful to our urologist and left raving reviews for us after the treatment.
What is Cost of Stapler Circumcision in India?
The cost of stapler circumcision surgery in India ranges from Rs. 30,000 to Rs. 35,000. The stapler circumcision cost of the procedure depends on a variety of factors, including:

Choice of treatment city and hospital

Cost of diagnostic tests and consultation

Type of surgery

Patient's health condition

Severity of the condition

Surgeon's fees

Postoperative care required

Choice of anesthesia

Insurance coverage, etc.

In most cases, stapler circumcision is covered by health insurance as it is a symptomatic condition. It's advised to talk to the insurance providers to learn about the terms and conditions of the policy.
Best Stapler Circumcision Health Facility in India
The success rate of stapler circumcision surgery lies on two major factors: the expertise of the surgeon and the design of the circumcision stapler. Since the design of the circumcision stapler is so important for good surgical results, we use USFDA-approved circumcision staplers for treatment at Pristyn Care.
At Pristyn Care, we have many clinics and associated hospitals all over India where you can avail circumcision surgery from expert urologists using advanced circumcision staplers. In addition to being safe and effective, circumcision treatment at Pristyn Care is seamless due to our auxiliary services such as documentation support, insurance assistance, no-cost EMI payment option, cab services, complimentary meals, etc.
We also provide free follow-up consultations to all our patients to ensure that all patients heal without any major complications. Book a free consultation with us by calling our number to know more.
FAQs
Can newborns be circumcised through a stapler circumcision procedure?
Yes, stapler circumcision is completely safe for patients of all ages, even newborns. In fussy babies, it may be preferred since the foreskin is removed in one quick motion through a pre-attached stapler.
Can I get stapler circumcision surgery even if I have an infected foreskin?
Yes, stapler circumcision is very safe, even for patients with bleeding and discharge in their foreskin due to penile problems such as phimosis, paraphimosis, balanitis, balanoposthitis, etc.
Do I need to visit a doctor to get the silicone ring removed?
No, normally, the silicone ring, along with the staples attached to it, will fall off on its own within 10-14 days once the incision has healed. However, if you notice any pain associated with the ring, you can visit your urologist for wound examination.
Will stapler circumcision affect my sexual drive or performance?
No, stapler circumcision only removes the foreskin which does not affect a person's sexual drive or performance at all. In fact, in some cases it can even enhance the person's penile sensitivity increasing their sexual pleasure.
Is circumcision covered under insurance?
It depends. Generally, for patients that require circumcision for medical reasons, it would be covered, but for patients who are getting circumcised due to aesthetic or religious reasons, the treatment may not be covered under insurance.
Will I have pain after stapler circumcision surgery?
Yes, there will be mild pain and discomfort after the surgery, but it can be managed using over-the-counter pain medicines. If your baby is getting circumcised, oral medication may not be feasible, so you should consult your doctor regarding anesthetic and anti-inflammatory ointments for your child.
Content Reviewed By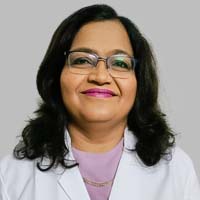 27 Years Experience Overall
Last Updated : This Week
Our Patient Love Us
Dr. Naveen Kumar is a very good surgeon and he is very good in his field, I am very happy with the results of my surgery, he is really an amazing doctor, friendly and professional as well. I have never seen such a doctor who is so dedicated and committed towards his work.

Doctor :

Dr. Naveen Kumar

I am very happy with the service that was provided to me by pristyncare in Indore. Thanks to everyone involved.

I am glad I chose this team for my treatment. Very helpful.

I had my circumcision done with Dr. Uday Ravi. The doctor is an amazing person very humble and kind. Even though I asked 100 of silly questions before and after surgery he never hesitated to answer any of my queries. Such a friendly and knowledgeable doctor. Highly recommended!!!

I had stapler circumcision with the help of Pristyn Care. They seemed nice and supportive. I had a care coordinator and he helped with hospital admission, discharge, insurance approval, and also provided a cab. I didn't have to worry about any formality. The doctor was also very caring. I am really happy with the service.

Doctor :

Dr. Pankaj Waykole

Very nice doctor and Pristyn Care's services were also good. They fulfilled their promises and provided a smooth experience.