Pristyn Care
Overall Reviews & Ratings
Over 8000+ happy patients say, Thank you Pristyn Care.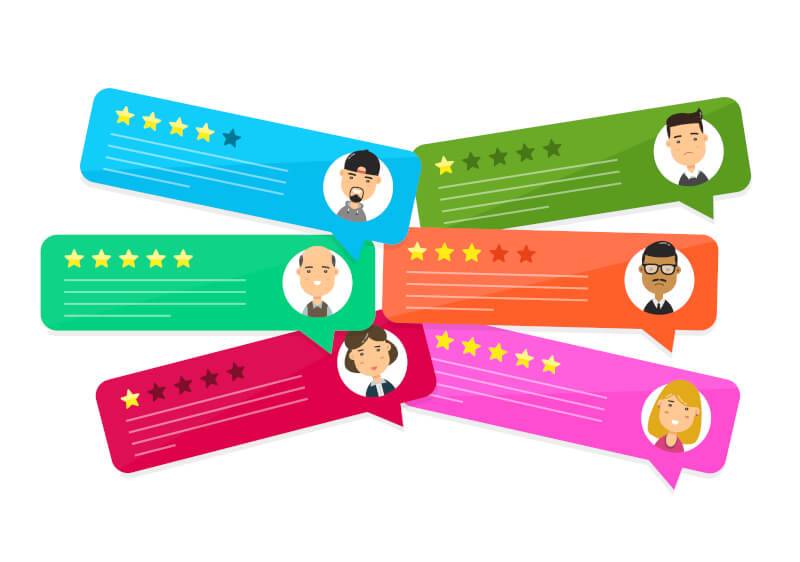 Some words from our
Happy Patients
Visited their clinic for piles treatment. Clinic staff was very supportive and helpful. Staff and doctors were very clear and provided detailed information about the disease. Laser treatment was painless. They provided cabs for pick and …More
I have taken services of the clinic. I am glad to take wise decision to get my self treated here. staff was very caring even after the procedure was done. in fact got the best followup and advise when required through out the course.
U got to give credit to these people for providing a seamless experience when u r suffering from issues like piles/ fissure. They take care of everything whether it be insurance, lab tests, whatever u may need. Kudos to Pristyn for having such a great process in place.
I have taken the services of the clinic. I am very happy to be treated here. Staff was very caring even after the procedure done. Really got the best follow up through out the journey.
Simarpreet kaur Bara
a month ago
wonderful experience going there... nice staff experienced doctors... worth praise place
Went to Pristyn for piles treatment. Their team handled the whole insurance process and other hospital formalities very smoothly, so overall a good experience.
Pristyn Care provided the best services to me.They go beyond the call of duty sometimes too. Clinic Staff is really very helpful. I would not hesitate to recommend the clinic to anyone.
saloni khurana
a month ago
The services are great. I am glad I got to know about this. The doctors are really helpful and understanding. Had a good experience.
Ashutosh Bansal
2 months ago
Awesome experience from initial conversation to till date. Clinical staff took great care in the clinic. Special thanks to Dr. Pankaj Sareen for his friendly nature to make patient comfortable in addition to his Professional experience. Also appreciate the coordinator for being available to solve any query.
Sophia Roberts
3 months ago
I had my father treated for Piles. The team took great care of him at every step of the process. Now he is fully cured thanks to the team.
Satisfied with the treatment. The staff is very helpful. Pristyn Care has good experienced doctors.
One of the best clinics in Gurgaon for laser treatments. Amazing technology used! Kudos to Dr.Garima and the team.
Wonderful experience. Initially I was apprehensive about the treatment. But the medical coordinator at the clinic explained everything to us very patiently and took us through the entire process. I got treated by Dr. Pankaj Sareen who was very professional. and made the process very smooth.
I had been suffering from Piles for one year. I heard about Pristyn Care from a friend who had been treated earlier. Now I'm fully cured thanks to their wonderful treatment and great service.
#Farooqui Creation
3 months ago
Best clinic for laser surgeries of piles, fissures and highly recommended to anyone facing similar problems. Friendly and receiving nature of staff as well as Dr.Pankaj made me forget about the pain. Even follow up experiences have been pretty good till now.
Gone for piles surgery, Many Thanks to Dr. Pankaj Sareen, very friendly and not in hurry taking decision until he is fully satisfied, He also ensures patient should recover fully after operation. Special thanks to medical coordinator Mr. …More
Brilliant Experience. Processes are really very quick. All the Insurance Documentation taken care by the co-ordinator very well. Everything get processod on the same day. Hassle free experience.
I received a very good treatment by Dr Pankaj Sareen, His prescription worked very well for me. I received very prompt responses in any queries. I would absolutely recommend him to all those patients who are suffering with any problem related to Varicose Veins
Thanks pristyn Carefor a wonderful Care and treatment. Dr. Rawlte specially.
Kuldeep Kumar
2 months ago
"Got my brother treated for Piles @ Pristyn Care. I believe they are the only one using laser technology. Friendly staff, smooth process and professional yet friendly Dr. Pankaj Sareen who made my brother comfortable with the procedure as …More
Sandeep Karki
3 months ago
I really appreciate the extra effort put in by the team to support me throughout the process, and explain everything in detail. Great experience!!!
I was suffering from piles for a long time.. i contacted PristynCare online.. From the very first call, the coordinator made me understand the whole process and about the procedure. They arranged for everything and met every expectation …More
To anyone suffering from piles, fissure, I would highly recommend Pristyn Care specially Dr. Pankaj. Had the best experience as a patient in comparison to any other clinics or hospitals.
One of my related had a treatment done by this clinic. I was also suffering with the problem. I went there for the consultation only but end up getting the treatment done. Very happy with their service
Sandeep Kumar Jha
a month ago
I am really thankful to Pristyn Care doctor for their help in treating my mother.
The treatment was completely painless and I was able to resume working just after 1 day of the procedure. Thank you Dr. Pankaj Sareen.
Got my Wife treated for Piles @ Pristyn Care. They used laser technology. Initially we were not sure how it would pan out given the fears we had about the open surgery. But their doctors put in extra efforts to help us understand the …More
Noober Buk chod
3 months ago
I had to travel from Rajasthan for the treatment. It was perfectly smooth and fast. Thank you Dr. Pankaj Sareen and Pristyn Care.
SIVADASAN NAMBIAR
3 months ago
Good experience..appreciate Dr. Pankaj Sareen for his Professional experience and the way he takes care of his patients personally ..also appreciate the coordinator.
Done Consultation here and started treatment by Dr Pankaj Sareen. Great relief after the procedure and also the staff is very co-operative. I highly recommend pristyncare for any pilonidal sinus problem
I was suffering from Hernia from past 1 year and last month contacted Pristyn Care from internet. My surgery took place last month. I am very happy with the facilities and care provided by Pristyn Care. Thy take very good care of their patients. Thanks Pristyn, highly recommended for hernia surgery.
Thank you guys for all your support and care. The surgery was done by Dr. Pankaj Sareen and he did a great job. Dr. Pankaj is friendly and professional and addressed all the queries my family …More
Pristyn care really cares and understand the pain of their patients. I must recommend this clinic those who are suffering from fistula, Fissure or Hemorrhoids. …More
Abhinav Shrestha
3 months ago
Got pilonidal surgery done through laser..Dr Pankaj Sareen is a wonderful doctor and a very compassionate human being..I strongly recommend Pristyn care..
Having good experience done by Dr. Garima and by khet. Thank you so much
Special thanks to Dr Vaibhav I was suffering from fistula pain from last 7 years with proper guidance & treatment from Dr Vaibhav ,I have overcome that disease. I would like mention about a Mr Khet what a hospitality show by him regarding arranging my appointment & visits to doctor.
I would like to recommend Dr Pankaj Sareen for his excellence in pursuit of his Professional experience and the way he takes care of his patients personally . …More
Manjoo Monjila
8 months ago
Came all the way from Sikkim for my fissure treatment. Super thank you to the entire team @Pristyn.. took so good care. My surgery was quick and seamless. I cud travel back the ext day ...relieved
Came to know about Pristyn Care via friend. So I went there for stretch marks removal and I must say they didn't disappoint me. Staff was highly friendly and knowledgeable. …More
Really appreciate the services provided by Pristyn Care. Wonderful experience in such a difficult situation of discomfort. All the procedures regarding admission and discharge were carried out by their team smoothly
Nisha Kanojia
3 months ago
I found the process very satisfactory. Special thanks to the clinic staff who assisted us through the process.
Had a friend treated for Piles. She is doing phenomenally well. Recovered much faster than we thought... highly recommended
"My mother had a severe condition of piles, we tried various medicines and doctors but nothing worked, the problem always came back. We across pristyncare from google for the laser treatment of piles. My mother is now doing great and there is no sign of the problem occurring again. Thanks pristyn care team."
Prashant Kumar
5 months ago
I was suffering from piles and fissure,Most amazing hassle free experience from tip to bottom, very pleased with the kind of services that they provide, quick, prompt and absolutely smooth. I just walked in on the day of surgery and everything was set.
Got my mother treated for Piles with laser technology @ Pristyn. Amazing team of doctors.. they took complete care of her. She hardly felt any pain. And the recovery was really smooth and fast.
well satisfied with the facilities provided by them. decent and pro active management, experienced doctor and advanced treatment.
Varnika Srivastava
6 months ago
An amazing experience through out. Dr.Vaibhav and team was very understanding. Great service.
Aayushi Kardam
6 months ago
My father took the laser treatment for piles from Pristyncare. The experience was very smooth and hassle free. It was quick procedure and my father could resume his daily routine right after 24hrs post treatment.
vineet krishnatrey
6 months ago
I was recommended Pristyn Care laser clinic by a friend for the treatment of fissure. The clinics team helped me with everything from my insurance documents to my treatment. I am very happy with them and will recommend them to others facing the same problem.
I was troubled with Fissure for months, tried medication but it could solve for small time, no permanent solution. Found Pristyncare from a friend's reference. The laser treatment available there has sorted my problem for like forever now. Have resumed a normal life with no more pain.
I was in severe pain from past 2 months because of fissure but thanks to Dr Vaibhav Kapoor and Pristyn Care. I went for laser surgery and now my health is getting better day by day.
Satyendra Kumar
5 months ago
Very good patient care and pain less surgery of piles. Recommend pristyn care for same. Thanks
Was suffering from fissures and Piles both, found out about Pristyn.. Met them to understand my condition. They doctors at Pristyn examined me and patiently explained my case. now having undergone laser treatment, m fully cured.. super team and super treatment..
Rachit Pal Singh Dang
6 months ago
"The care coordinators at Pristyncare helped me with getting the appointment to getting the surgery done, the experience was like that of the best hospitals in town"
Mehul Khurana
6 months ago
Dr. Pankaj Sareen from Pristyn Care team, saw me in their South Delhi Branch. Not only, he heard my issues about the year long fissure problem, but also explained me the causes and way forward. My experience at the hospital and after the …More
Thank you Dr. Garima for the treatment! Awesome experience with Pristyncare! Would surely suggest to everyone.
Poonam Deewan
6 months ago
Very happy with treatment by Dr. Sareen and Pristyn, took treatment for Piles. fully recovered.
Narayan India
6 months ago
very nice experience, no hassle, relaxed and satisfied after my treatment, fully recovered with couple of days
Sunita Sachdeva
6 months ago
I took the procedure for vaginal tightening. It is a life changing experience for me.
Chandni Rohera
6 months ago
meri mother ne Pristyncare se urine infection liye treatment liya tha and it is fully recovered now. She is happy.
My grandfather was suffering from fistula from a long time and no treatment was working, as it reoccured everytime. We tried Ayurveda too but it was not cured. Got to know about laser treatment from google which was available at …More
Aakash Parcha
7 months ago
very good staff and only hospital for fistula treatment
Rahul Nam to suna hi hoga
7 months ago
Nice place for laser surgery of piles and fistula .thanks a lot Dr. Vaibhav Kapoor for your kind support .
Pristyn is the only place offering Laser treatment for fissures. Very good and professional team. The procedure went very well. Follow questions were anwered to my satisataction as well. Never had any concerns...
Shipra Khanna
6 months ago
They have very good facilities and advanced treatment available with them. I will suggest females who face intimate problems to go and visit them for sure.
Satisfied with the experience I had with Pristyn. They provide quality facilities to the patients from admission to discharge
sukriti narula
6 months ago
I took the sessions for treating vaginal infection from Pristyn Care. The problem that persisted for so long, got rid of it in like few sessions. Was a discrete and smooth experience with the doctor as well.
Shikhar Verma
7 months ago
Dr. Vaibhav is extremely competent and skilled and his knowledge towards laparoscopy and laser surgery (fistula) is undisputed. I had a laser surgery of fistula in late April and it was way better than the normal fistula surgeries and …More
Etesham Ahmed
6 months ago
It was a very good experience with pristyn care. My brother took treatment for varicose veins in both legs. He is doing great now. Thanks to pristyn team.
madhu kanduri
7 months ago
I was suffering from fissures and piles from past 2.5years, I tried all types of treatments from ayurvedic to homeopathy but nothing relieved me from pain,somehow I heard of laser treatment and met Dr Vaibhav Kapoor.he explained me in …More
Good experience dr Vaibhav. And good staff and behaviour Keep it up .
Priyanka Kaushal
6 months ago
I visited pristyncare for the treatment of stretch marks, the marks have become negligible in just two sessions, highly recommended for laser gynaecology treatments
Alok Virmani
10 months ago
Dear Dr.Vaibhav sir, I am Alok, you have helped us lot for treating my brother Krushna, your service and help through your Pristyn Care Clinic is so great for us, we impressed by your and Pristyn Care Clinic work for the society, it has …More
govind maddhesiya
7 months ago
Nice laser treatment by Dr Vaibhav Kapoor
Best piles treatment In Delhi NcR.
Best fistula clinic in gurgaon Delhi NCR India.
Vijay Sharma
11 months ago
I would really like to say Thank you so much Dr. Vaibhav Kapoor. for given me the best fistula treatment. Such a neat and clean clinic with helpful staff. Happy to advise my family and my all friends. …More
I resides in gurgaon nearby sohna road so I was looking for the lady doctor specifically dealing with the girls problem. I googled and found pristyn care laser clinic nearby me. Got the treatment from Dr. Garima Sawhney. Nice doctor she was. Will recommend this clinic to others as well.
Best multi speciality clinic in Gurgaon offering various laser, laparoscopic, ayurvedic, diet, physiotherapy and gynae services with extreme professionalism. I would revrecomm this clinic for almost all the health problems
My dad age is 68yrs and decided to operate at Pristyn Care clinic Gurgaon and all the things went so well and my dad is feeling very good next day of surgery we travelled back 1day later...thnx dr Vaibhav..good for fistula treatment.
Dr. Soumyojeet
9 months ago
Best clinic for Intestine Cleaning in Gurgaon
Darpan Dilawari
6 months ago
Best experience ever
Best clinic for piles treatment in gurgaon
punam kashyap
9 months ago
Best doctor for Urine Incontinence in Gurgaon.
Abhishek Chauhan
a year ago
Good clinic for Gallbladder treatment.
Good
SEO Tech Experts
a year ago
Good Clinic for laser treatment.
Rajinder Singh
5 months ago
(Translated by Google) Maine was diagnosed with surgery, she said, "I am going to meet you in the last few months, and I have all the work to do." Thank you for the surgery to take care of me. Main bht hi santusht …More
(Translated by Google) Maine has been involved in fissure operations, and she has been suffering from major treatment. Support is being made by people in my family, but I do not even know how to do it. Please tell me …More
Ananya Sharma
6 months ago
(Translated by Google) Mere Pitaji ko 10 times from Piles or Fissure tha, hmne ksharsutra or surgery try Kar Lia tha, but it was unnecessary. Hmne 6 months ago Pehle Pristyn Care from Laser has done a lot of work …More