Advanced Breast Reduction Surgery At An Affordable Cost
Undergo breast reduction surgery to decrease the size of your breasts. Contact Pristyn Care to consult our expert plastic surgeons and discuss your expectations for reduction mammoplasty.
Undergo breast reduction surgery to decrease the size of your breasts. Contact Pristyn Care to consult our expert plastic surgeons and discuss your expectations ... for reduction mammoplasty. Read More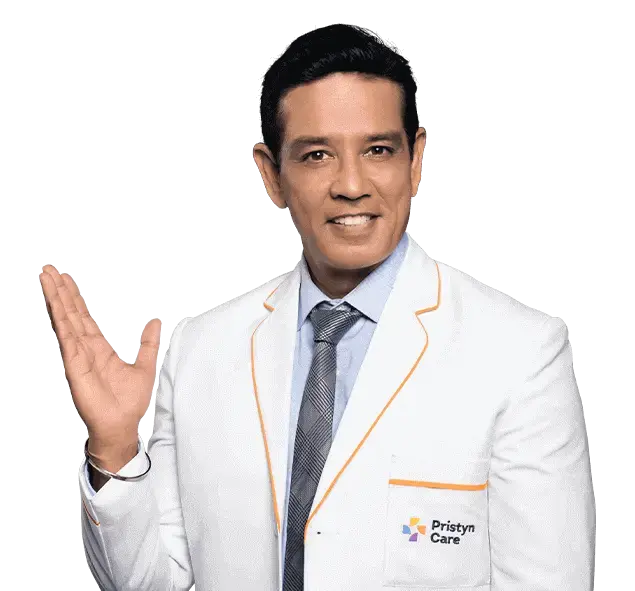 USFDA Approved Procedures
No Cuts. No Wounds. Painless*.
Insurance Paperwork Support
1 Day Procedure
Choose Your City
Ahmedabad
Bangalore
Chandigarh
Chennai
Delhi
Hyderabad
Kochi
Kolkata
Mumbai
Patna
Pune
Surat
Best Doctors For Breast Reduction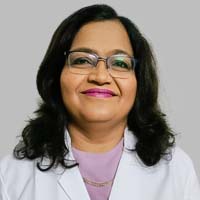 MBBS, MS - General Surgery
General Surgeon
Laparoscopic Surgeon
Proctologist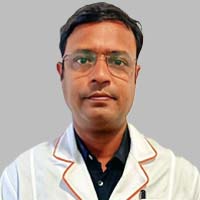 MBBS,MS, M. Ch- Plastic Surgery
Aesthetics and Plastic Surgeon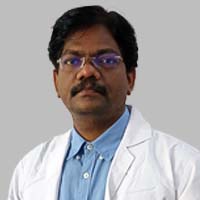 MBBS, MS-GENERAL SURGERY, DNB-PLASTIC SURGERY
Aesthetics and Plastic Surgeon
What is Breast Reduction Surgery?
Breast reduction surgery, also known as reduction mammoplasty, is the procedure to remove extra fat, tissues, and skin from the breasts. It helps to get a proportionate size of the breasts and further alleviates the problems caused by excessively large breasts (macromastia).
Disease name
Breast Reduction
Surgery name
Breast Reduction Surgery
Treated by
Plastic or cosmetic surgeon
Best Treatment Center for Breast Reduction
At Pristyn Care, we employ the most suitable technique for breast reduction. We have a dedicated in-house team of plastic surgeons who have more than 10+ years of experience. They are well-trained and skilled in performing all types of breast reduction with precision. You can rely on their expertise and get the procedure done under their care.
We leverage modern technology and USFDA-approved diagnostic and surgical tools to further improve the safety of the procedure. To learn more about our services, you can give us a call.
Pristyn Care's Free Post-Operative Care
Diet & Lifestyle Consultation
Post-Surgery Free Follow-Up
Free Cab Facility
24*7 Patient Support
What happens if excess breast size is not addressed?
Some women long for fuller and bigger breasts, but the large size is not always a blessing. Excessively large breasts, i.e., macromastia, have been linked with a variety of physical health issues, including-
Neck, shoulder, and back pain
Shoulder grooves
Rashes under the breast fold
Compression of nerves in the breast tissues, leading to numbness
Inability to exercise
Shortness of breath
Headaches
Though some women address these problems with the help of heat packs, massages, or physical therapy, they are not long-term solutions. But all these problems can vanish with a breast reduction.
Why Choose Pristyn Care?
| Benefit | Others | Pristyn Care |
| --- | --- | --- |
| Cuts | Multiple | Minimal |
| Blood Loss | Maximum | Minimal |
| Scars & Stitches | Yes | Minimal |
| Recovery | Low | High |
| Follow Up Consultation | No | Yes |
| Technology | Traditional | Advanced |
| Hospital Duration | Long | Short |
| No Cost EMI | No | Yes |
What happens in breast reduction?
Diagnosis
Once you decide to undergo breast reduction surgery, the doctor needs to evaluate your health to ensure that you are an ideal candidate for the procedure. The plastic surgeon will discuss the following things to diagnose your health-
Your physical health includes the medical history of diseases, illnesses, surgeries, immunizations, and current physical status.
The doctor will also review your diet and exercise regime.
Your mental health to ensure that you are making the decision to undergo surgery after careful consideration.
Medications that you are currently taking, include supplements and vitamins.
Any allergies to medications, food items, environmental factors, etc.
Based on the discussion, the doctor will assess the risks and potential complications of the surgery and provide instructions to prepare you for the surgery.
Procedure
As the method for breast reduction varies significantly, the procedure is different for each patient. The steps involved in the procedure are explained below-
Anesthesia is administered by the anesthetist to sedate the body during the procedure. It can be done using intravenous sedation and general anesthesia. The doctor will recommend the right type after evaluating your health.
The incision is made based on the technique chosen for breast tissue removal. If the liposuction method is chosen, then there won't be a major incision above or around the breasts.
Through the incisions, the tissues are accessed and removed through excision. The areola size is also excised as necessary to reduce its perimeter.
If required, the areola and the nipple might be removed and then transplanted to a higher position on the breast.
The underlying breast tissues are lifted and reshaped accordingly and the incisions are closed with the help of dissolvable stitches.
Your breasts will be covered with a gauze dressing or bandages. A tube may also be placed to allow drainage of excess blood or fluid.
How to prepare for the surgery?
The plastic surgeon will guide you properly to prepare for breast reduction surgery. You will be asked to get the following things done-
Evaluation of overall health and medical history
Discuss the expectations of breast size and appearance after the procedure
Breast examinations, including mammogram
Get all the necessary lab tests
Besides these, the doctor will also give you instructions regarding what to do and what not to do on the day of surgery, such as-
Do not eat or drink anything after midnight on the day of surgery.
Do not take blood-thinning medications or anti-inflammatory drugs.
Ask someone to accompany you to the hospital and to take you home.
Risks & Complications
During the Surgery
The risks with breast reduction surgery are very similar to other procedures. The potential risks are-
Bleeding
Infection
Adverse reactions to anesthesia
After the Surgery
Along with the risks during the procedure, many complications can also arise after the procedure. These complications include-
Temporary bruising
Scarring
Loss of sensation in the nipples and surrounding skin
Difficulty or inability to breastfeed
Asymmetrical results
What to expect after the surgery?
Immediately after the surgery, your breasts may feel tender and sensitive. The doctor will prescribe pain medications to manage your pain and antibiotics to minimize the risk of infection. The breasts will be swollen and bruised after the procedure. For that, the doctor will suggest wearing an elastic compression bra to support the breasts. 
You are most likely to get discharged on the same day. If necessary, you may have to stay overnight in the hospital. The surgeon will provide a detailed recovery guide before the discharge and enlist the follow-up schedule.
Why is breast reduction required?
Typically, breast reduction is needed for women whose breast size has increased significantly – a condition known as macromastia. In this condition, the breasts become disproportionate and start causing physical and emotional distress. The pain and discomfort further make it difficult for the woman to perform common physical activities, including running, jogging, etc. A woman may opt for the surgical reduction to resolve issues, such as-
Chronic back, neck, and shoulder pain
Chronic rash or irritation on the skin under the breasts
Nerve pain
Restricted activity
Low self-esteem due to large breasts
Difficulty fitting into the bras and clothing
Breast reduction addresses physical and psychological issues and helps to get rid of such problems effectively. Along with undergoing breast reduction for medical reasons, there are many women who opt for the procedure for aesthetic reasons to cite cosmetic concerns, such as social stigmas or wardrobe concerns.
Who is the right candidate for breast reduction surgery?
A woman is considered the right candidate for breast reduction surgery if she meets the following criteria-
The physical, mental, and emotional health are good and stable.
The breasts are too large for the body frame.
Body posture is affected by the weight of the breasts
The breast size restricts physical activity.
Large breasts cause self-consciousness.
The expectations from breast surgery are realistic.
Benefits of Breast Reduction Surgery
Breast reduction is a life-changing decision for most women. Every woman who was suffering due to the large size of the breasts will get permanent relief and also experience other benefits too.
Some key benefits of breast reduction are given below-
Relief from chronic pain in the back, shoulder, and neck. As the breasts will be less heavy than earlier, pain in the back and neck will disappear gradually.
Improve the back posture, which is usually hard to maintain with large breasts. The large breasts put a significant weight which leads to rounding of the shoulders.
Freedom from irritation, chafing, and rashes under the breasts. There is a lot of friction and rubbing under the breasts when they are excessively large. With the reduction, this problem is addressed.
Women with large breasts often don't feel comfortable in certain types of clothes. But when the breast size is reduced, they get a confidence boost that allows them to wear everything they like.
Physical activities become easier after a breast reduction. Large breast is always a concern for all women. But after reduction surgery, they can return to an active lifestyle and participate in all activities without any problem.
Improve sleep quality by undergoing breast reduction. Women with large breasts struggle to find a comfortable position to sleep in. They often had to wear a bra while sleeping. This problem is also resolved after the procedure.
In hindsight, you will also realize that it is better to find the right size of bra.
Other Options for Breast Reduction
Some non-surgical or natural methods to reduce breast size include the following-
Diet Changes- In most cases, breasts are composed of adipose tissues or fat. Thus, the first step to reducing the size is making dietary changes and cutting down the calorie intake.
Exercise– Similar to diet changes, exercising can help to burn excess fat all over the body, including the breasts.
Reduce Estrogen– Estrogen levels are generally higher in women who have a hormonal imbalance and are taking medications for it. They can increase the size of breasts temporarily. However, the effects will go away as soon as you stop taking the medicines.
Minimizer Bras- This is not entirely a reduction method, but using minimizer bras can create an illusion that you have smaller breasts. Some bras also come with supportive straps that will provide you relief from back and neck pain.
These methods are not as effective as surgery in reducing breast size.
Recovery & Results After Breast Reduction Surgery
The results of breast reduction surgery are clearly visible once the reduction is done. The effects will be noticeable after the swelling subsides. The size of the breasts will be smaller than before, and the backache, neck pain, and other problems will also disappear. The scars from breast reduction surgery take some time to fade.
The average recovery time after breast reduction takes around 4 to 6 weeks. Throughout that period, the patient has to take extensive care of the body to get the expected results. The exact time may vary for each patient based on the overall health and the technique used.
Case Study
In Jan 2022, a patient, Sharon (name changed), came to us concerning the large size of her breasts that were causing physical discomfort and backache. Her breast size was 38DD, and they sagged to a great extent. She wished to undergo breast reduction surgery. 
Dr. Sharad Mishra handled the case. Sharon was overall healthy and had an ideal body mass index. The doctor ensured that she was an ideal candidate and then performed the surgery. Her size was reduced to 4 cups through the Inverted T technique. As Sharon was overall in good health, there were minimal risks, and the surgery took around 2 hours to finish. She was discharged on the same day. 
She is perfectly happy with her 34B breast size. She recovered quickly and is now living a life without any type of back, neck, or shoulder pain. 
Breast Reduction Surgery Cost In India
The breast reduction surgery cost in India ranges from Rs. 70,000 to Rs. 1,50,000 approximately. The actual cost will be different for each patient due to the following factors-
The patient's profile (age, health, ptosis, size, etc.)
Doctor's consultation and operating fee
Diagnostic tests and evaluations
The technique used for breast reduction
The goal of the procedure and extent of reduction
Choice of the hospital
Hospitalization expense
Medicines prescribed
Post-op care and consultations
Consult with best Plastic Surgeon  at Pristyn Care and get cost estimate of Breast Reduction.
FAQ Around Breast Reduction
Do I have to stay in the hospital after breast reduction?
No, hospitalization is generally not necessary after breast reduction. The patient is discharged on the same day of surgery. The doctor will only ask the patient to stay longer if there is a risk of post-surgery complications.
How long do I need to wear a support bra after reduction mammoplasty?
After breast reduction, you will have to wear a support bra 24×7 for the first two weeks. Later on, the bra needs to be worn at least 12 hours a day until the breasts heal completely.
Can I breastfeed after undergoing a reduction mammoplasty?
Yes, you can breastfeed after undergoing a reduction mammoplasty. However, the amount of milk that can be produced by the glands may be affected.
Is it safe to combine breast reduction and a breast lift?
Yes, it is completely safe to combine a breast reduction and lift. It provides aesthetically pleasing results and improves the shape of the breasts. The size of the breasts is reduced considerably to make them perkier and lifted.
Can I get a breast reduction at any age?
Most surgeons recommend waiting until the breast development is complete before getting the surgery.
Can I choose the reduction size for my breasts?
You can discuss the goals with the surgeon before the surgery so that he/she will have an idea of what your expectations are regarding the size of the breasts.
Is it possible that my breast size will increase again?
Usually, the breast size won't increase again. However, the breasts may feel enlarged during pregnancy. Another scenario where you might feel like your breasts are getting larger is weight gain.
Content Reviewed By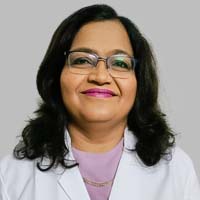 27 Years Experience Overall
Last Updated : This Week
Types of Reduction Mammoplasty
Our Patient Love Us
Dr. Jayantinathan S is one of the best plastic surgeons in Coimbatore. I had undergone a breast reduction surgery through him and I am very satisfied and happy with the results. He is a very polite and friendly surgeon with 18 years of experience in all kinds of cosmetic surgeries. Very appreciative of his support.

I am very happy with the overall experience I had with Dr. Abhishek. He is an expert surgeon with 13 years of experience. If you are considering undergoing a cosmetic surgery of any kind, I would recommend contacting Dr. Abhishek Vijay Kumar for it.

Doctor :

Dr. Abhishek Vijay Kumar

Very happy with the results. I was very nervous at first but all my worries were washed away when Dr. Abhishek assured me of my safety and explained the entire procedure to me regarding my breast reduction surgery. Very grateful to him and everyone involved.

Doctor :

Dr. Abhishek Vijay Kumar

Yes he is good doctor and explained everything about procedure very well

Doctor :

Dr. Jagadish Kiran