Lipoma Treatment - Types, Removal Procedures & Risks
Have you been dealing with a fatty lump that isn't going away? It could be a benign tumor called lipoma. Lipomatosis are skin-colored lumps that can appear anywhere on your body and can cause cosmetic and medical concerns. At Pristyn Care, we provide safe and effective lipoma treatment through traditional and modern, minimally invasive techniques. Book a consultation with our expert plastic and cosmetic surgeons to seek proper treatment and undergo lipoma surgery if necessary.
Have you been dealing with a fatty lump that isn't going away? It could be a benign tumor called lipoma. Lipomatosis are skin-colored lumps ... that can appear anywhere on your body and can cause cosmetic and medical concerns. At Pristyn Care, we provide safe and effective lipoma treatment through traditional and modern, minimally invasive techniques. Book a consultation with our expert plastic and cosmetic surgeons to seek proper treatment and undergo lipoma surgery if necessary. Read More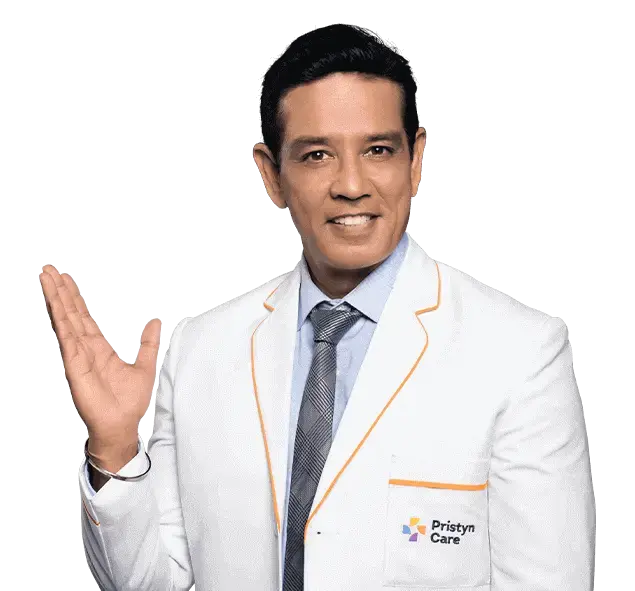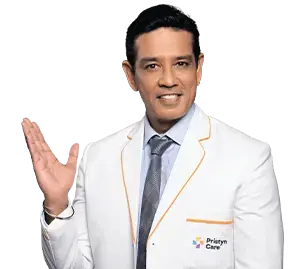 USFDA-Approved Procedure
Support in Insurance Claim
No-Cost EMI
Same-day discharge
Choose Your City
Ahmedabad
Bangalore
Bhubaneswar
Chandigarh
Chennai
Coimbatore
Delhi
Hyderabad
Indore
Jaipur
Kanpur
Kochi
Kolkata
Lucknow
Madurai
Meerut
Mumbai
Mysore
Nagpur
Nashik
Patna
Pune
Ranchi
Surat
Vijayawada
Visakhapatnam
Best Surgeons for Lipomatosis Removal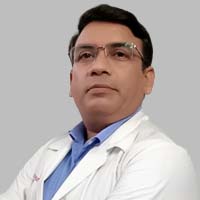 General Surgeon
Laparoscopic Surgeon
Proctologist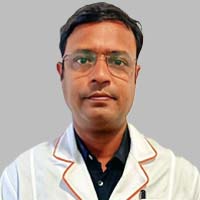 MBBS,MS, M. Ch- Plastic Surgery
Aesthetics and Plastic Surgeon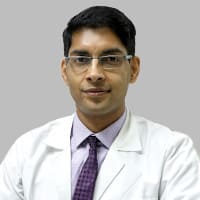 MBBS, MS - General Surgery
General Surgeons
Laparoscopic Surgeon
Proctologist
Laser Specialist
About Lipomas & Their Removal
Lipomas are benign (non-cancerous) tumors that are made up of fat cells. These fatty lumps are located just below the skin and are usually soft, movable, and painless. A lipoma can occur anywhere on the body where fat cells are present, but they are most commonly found on the neck, shoulders, back, arms, and thighs. 
The exact cause of lipomas is still unknown, but they are thought to have a genetic component and may be more common in individuals with a family history of lipomas. They can also be associated with certain medical conditions such as adiposis dolorosa and Gardner's syndrome. 
Most lipomas do not require treatment unless they are causing discomfort, interfering with movement, or affecting a person's self-esteem. However, if necessary, lipomas can be removed through certain medications and surgical procedures, such as excision, liposuction, and minimally invasive techniques. 
Treated by
Plastic Surgeon or Dermatologic Surgeon
Lipoma Diagnosis
When diagnosing a lipoma, it's important to consider other conditions that may have similar characteristics. While lipomas are usually easily recognizable due to their specific features, there are a few conditions that can mimic lipomas, such as epidermal exclusion cysts, sebaceous cysts, neurofibromas, dermatofibromas, liposarcomas, etc.  
The diagnosis of lipomas is typically made based on a physical examination and medical history, as they have distinct characteristic features that are usually recognizable. However, in certain cases, it may be difficult to distinguish lipomas from other conditions. If so, the following diagnostic tests will be performed to confirm lipomas:
Imaging Tests:

Ultrasound, MRI (Magnetic Resonance Imaging), and CT (Computed Tomography) scans are commonly used imaging techniques to evaluate lipomas. These tests help to determine the size, location, depth, and consistency of the lipoma. They also help to assess the surrounding tissues and structures, such as the vascularity of the fatty lumps. 

Biopsy

: In certain cases, a biopsy may be recommended if the surgeon suspects that it may be a malignant tumor (liposarcoma) resembling a lipoma. During a biopsy, a sample of the tissue is extracted and examined under a microscope to look for cancerous cells and differentiate between a benign lipoma and liposarcoma. 
These diagnostic tests may not be necessary for all cases. The need for further testing depends on the individual circumstances and the presence of worrisome symptoms. 
Pristyn Care's Free Post-Operative Care
Diet & Lifestyle Consultation
Post-Surgery Free Follow-Up
Free Cab Facility
24*7 Patient Support
Lipoma Treatment Options
Initially, lipoma removal is not necessary unless they are causing symptoms, growing rapidly, or affecting the individual's self-esteem. The methods available for lipoma treatment or removal include the following. 
Observation

: If a lipoma is small, painless, and does not cause any functional or cosmetic concerns, it may be monitored over time without intervention. Lipomas are usually slow-growing and benign, so they can often be left alone if they are not causing any problems.

Steroid Injections:

It is a non-surgical treatment method for lipomas used to shrink their size and alleviate symptoms, such as pain and inflammation. This method is not as effective as surgical removal and often requires multiple injections to shrink the lump size considerably. 

Liposuction

: This method is suitable for the removal of smaller lipomas. Liposuction involves inserting a thin tube (cannula) through a small incision and using suction to remove the fatty tissues. 

Surgical Excision:

Commonly called lipoma excision surgery, it

is one of the most effective ways to remove these fatty lumps. It involves making an incision in the skin, removing the lump using a scalpel, and closing the incision with sutures. 
Depending on the characteristics and location of the lipoma, the ideal treatment options may vary. While surgical removal is generally preferred for lipoma treatment, the specific surgical technique may differ. 
Why Choose Pristyn Care?
| Benefit | Others | Pristyn Care |
| --- | --- | --- |
| Cuts | Multiple | Minimal |
| Blood Loss | Maximum | Minimal |
| Scars & Stitches | Yes | Minimal |
| Recovery | Low | High |
| Follow Up Consultation | No | Yes |
| Technology | Traditional | Advanced |
| Hospital Duration | Long | Short |
| No Cost EMI | No | Yes |
Lipoma Removal Surgery
Lipoma surgery or lipoma excision surgery is the standard procedure for lipoma removal. It can be performed through various techniques, such as conventional excision, minimal excision, etc. In most cases, lipoma surgery is performed on an outpatient basis, which means that the patient is discharged from the hospital on the same day. 
Types of Lipoma Surgery 
Different types of lipoma surgery are explained below:
Conventional Excision:

This is the most common type of lipoma surgery. It involves making an incision in the skin over the lipoma, dissecting the surrounding tissues, and removing the lipoma intact. The incision is then closed with sutures. Local anesthesia is usually used for the procedure, and it can often be performed on an outpatient basis.

Minimal Excision:

As the name suggests, this technique involves making a smaller incision compared to the conventional excision technique. The lump is gently squeezed and pushed out through the incision with the help of forceps or a lipoma spoon. It causes minimal scarring and is suitable for smaller lipomas. 

Endoscopic Excision

: Endoscopic surgery is a minimally invasive approach that involves using a small, flexible tube called an endoscope. This scope is equipped with a light and camera that visualizes the lipoma and aids in its removal. Several small incisions are made around the lipoma, and then the endoscope is inserted to guide the surgical instruments. This approach is used when lipomas are located in difficult-to-reach or sensitive areas, as the endoscope makes it easier to access the lumps and results in smaller scars. 

Liposuction or Liposuction-Assisted Excision:

Liposuction can be used as a standalone technique or combined with excision to remove lipomas. This technique involves making a small incision near the lump and inserting the liposuction cannula. The cannula is used to suction out the fatty tissues of the lipoma, aiding in its removal. The rest of the tissues may be excised if required. It is suitable for smaller lipomas. 
The decision regarding the most suitable type of lipoma surgery is made by the doctor after thoroughly diagnosing the condition and its severity. 
Benefits of Lipoma Removal Surgery
Lipoma removal offers significant benefits to the individual, especially if the condition is symptomatic. Here are some of the key benefits:
Relief from Symptoms:

Lipoma removal surgery provides relief from symptoms like pain, tenderness, pressure, or interference with movements. This will improve the patient's quality of life significantly. 

Cosmetic Improvement

: Lipomas can greatly affect an individual's appearance, especially when they are large, clearly visible, or located in prominent areas of the body. The surgery can address these concerns and improve the individual's appearance. 

Prevention of Complications:

Although lipomas are benign tumors, as they grow, they can become infected, and their large size can compress the nerves. Lipoma surgery eliminates the risk of these complications. 

Peace of Mind

: For individuals who are concerned about the possibility of their lipoma being cancerous (liposarcoma), lipoma removal surgery can provide peace of mind. The surgical excision allows for a thorough examination of the tissue, and if the lipoma is found to be benign, it can alleviate any worries about the presence of a malignant tumor.
Preparation Before Lipoma Surgery
The specific instructions provided by a doctor for preparation before lipoma surgery may vary depending on the individual case and the surgeon's preferences. Here are some general guidelines that are often given to patients before undergoing lipoma surgery: 
The doctor will advise the patient whether to continue or stop the medications, supplements, or herbal remedies. 

Certain medications, such as blood thinners, may need to be adjusted or temporarily discontinued to minimize the risk of excessive bleeding during the procedure. 

The doctor may recommend fasting before the surgery. It means the patient should avoid eating and drinking anything for at least 6-8 hours before the procedure. This will reduce the risk of aspiration after administering anesthesia. 

As maintaining proper hygiene is necessary, the doctor may suggest using a special antibacterial soap for the patient on the night before the surgery or in the morning to reduce the risk of infection. 

The doctor may instruct the patient to wear loose and comfortable clothes on the day of surgery and avoid wearing jewelry, makeup, nail polish, moisturizer, or other skincare products. 

If the patient smokes, drinks alcohol, or uses recreational drugs, the doctor may advise him/her to avoid smoking, drinking, and using specific drugs at least 1-2 weeks before the surgery. 

It is also important for the patient to arrange for someone to accompany him/her to the hospital and transportation too, as he/she will not be able to drive after the surgery. 
If the patient has any doubts or concerns about the surgery or the preoperative instructions, it's important to discuss them with the doctor. 
What Happens During Lipoma Surgery?
During the surgery, the patient is taken to the OT (operation theater), and the procedure is carried out. The steps involved are mentioned below:
A local anesthetic is injected into the targeted area to numb it. If the size of the lipoma is large, the anesthetist may recommend using regional or general anesthesia to carry out the procedure in a painless manner. 
An incision is made around the lipoma through which the liposuction cannula is inserted. The laser or ultrasound wave emitter is activated to emulsify or liquefy the fat tissues, respectively. 
Once the fat deposits are broken, they are extracted through the vacuum device safely. 
If fat tissues are left after liposuction, they will be excised directly through a scalpel. 
The incision is usually left to heal on its own, and as it heals, the wound will disappear completely without leaving a visible scar. 
Recovery After Lipoma Treatment
Typically, a patient will need around 2 to 4 weeks to recover after lipoma treatment. The exact recovery duration will vary for each patient depending on the technique used and the individual's healing abilities. 
Immediately after the surgery, the patient is kept under observation and discharged after a few hours when his/her vitals are stable and the effects of anesthesia wear off. During the first week, the patient may experience some pain, swelling, and bruising at the surgical site.
These side effects will start to dissipate gradually over the next weeks, and the patient will be able to resume normal activities.
The recovery will continue in the upcoming weeks, and the patient will have to follow specific instructions and take several precautions during this period. The common instructions the patient will have to follow are given below: 
Keep the incision site dry and clean to prevent moisture build-up. 

Avoid taking a shower, bathing in hot tubs, or swimming in pools. Submerging the wound in water can increase the risk of complications. 

Change the bandages regularly as directed by the doctor. 

Use ice packs to reduce the swelling and bruising in the treated area. 

Eat a healthy diet full of nutrients that improve the body's healing abilities. 

Resume physical activities gradually and take proper rest. 

Avoid engaging in strenuous activities, such as cycling, lifting weights, etc., until approved by the doctor. 

Take regular follow-ups with the doctor so that he/she can monitor the recovery, adjust medications, and provide further instructions for a smooth and fast recovery. 
It's important to follow these instructions for optimal recovery after lipoma removal.  
Lipoma Surgery Complications & Risks
There are several complications of lipoma excision surgery. It's important for an individual to be aware of these potential risks and complications and follow the pre-op instructions given by the doctor to reduce the risks of the following complications: 
Infection

: There is a risk of developing an infection at the surgical site if the patient fails to keep the wound clean and dry. Signs of infection may include increased pain, redness, swelling, warmth, or drainage from the incision. 

Bleeding

: There are chances that the patient may lose a significant amount of blood during or after surgery. To prevent this, it's made sure that the patient is not taking any blood thinning medications or supplements. 

Hematoma

: In some cases, there is a possibility that a hematoma (blood accumulation) forms around the incision site. It will require further intervention, and the doctor may need to drain the blood. 

Seroma

: Similar to a hematoma, a seroma (fluid accumulation) may also form in the treated area. The seroma may disappear on its own as the body absorbs the fluid, or it may require drainage. 

Scarring

: It is an unwanted outcome of surgery, which is normal. However, in some cases, the patients may experience significant scarring, which may not improve over time. 

Nerve or Tissue Damage:

While removing the lipoma, there is a small risk of damage to the nearby nerves, blood vessels, or surrounding tissues. This may result in temporary or permanent numbness, weakness, or loss of sensation in the treated area. 

Anesthesia Complications

: There are certain risks of anesthesia (general and IV sedation), which can lead to anaphylaxis, accidental awareness, respiratory issues, nausea, and vomiting. 

Recurrence

: Although lipoma removal aims to excise the lipoma completely, there is a chance of recurrence. In some cases, new lipomas may develop in the same or nearby areas. 
The surgeon will take the necessary steps to prevent these risks and complications of lipoma surgery from arising in the first place. If these complications arise, then he/she will suggest solutions accordingly. 
Lifestyle Changes After Lipoma Removal
After lipoma removal, most individuals do not require specific lifestyle changes. However, it's always beneficial to maintain a healthy lifestyle for overall well-being. Here are some general lifestyle recommendations that can promote overall health and potentially minimize the risk of developing new lipomas:
Balanced Diet:

Eating a balanced diet that includes a variety of fruits, vegetables, whole grains, lean proteins, and healthy fats can help support the patient's overall health. A nutrient-rich diet can contribute to maintaining a healthy weight and reducing the risk of certain conditions associated with lipomas.

Regular Exercise

: Engaging in regular physical activity and exercise can help maintain a healthy weight and promote overall fitness. Exercise can also improve circulation, which may have positive effects on the body's natural processes.

Hydration

: Staying adequately hydrated by consuming an adequate amount of water each day is important for overall health. Proper hydration supports various bodily functions and can contribute to healthy skin and tissue.

Skin Care:

Taking care of the skin is important after lipoma removal. Keep the surgical site clean and dry according to the doctor's instructions. Avoid excessive sun exposure and use sunscreen to protect the healing incision from harmful UV rays.

Self-Examinations

: Developing a habit of periodically checking the body for any new lumps or changes can help to identify any potential lipomas or other abnormalities early on. Promptly report any concerning findings to the doctor.

Regular Check-ups:

It's important to continue with routine check-ups and follow-up appointments with the doctor. They can monitor the healing progress, address any concerns, and provide ongoing care as needed.
It's important to remember that these lifestyle modifications will not necessarily prevent new lipomas from forming, but they can minimize certain risk factors.
It'll be best to discuss the risk factors of lipomas with an expert and take the necessary measures as suggested. 
Lipoma Removal Cost in India
Lipoma removal cost in India ranges from Rs. 25,000 to Rs. 1,00,000 or more. The exact cost varies for each patient due to the following factors:
The number, size, and location of the lipoma

The surgeon's fee 

Diagnostic tests and evaluations 

The recommended method of treatment 

Hospital-related expenses 

Medications prescribed before and after surgery 

Post-surgery care and follow-ups 
All these factors can greatly impact lipoma surgery costs in India. An important thing to note is that cost should never be the deciding factor in choosing a doctor or hospital for lipoma treatment. The individual should prioritize the experience of the doctor and the quality of care provided at the hospital above everything. 
Lipoma Treatment Without Surgery
There are several proven and non-proven non-surgical methods for lipoma treatment. Some of these methods are quite effective in managing the condition itself and associated symptoms to some extent. However, the effectiveness of methods like ayurvedic medicines, lipoma removal sprays, ointments, etc., is not proven. 
Steroid Injections for Lipoma 
One of the effective methods to shrink lipomas is using steroid injections. It involves using corticosteroids that have anti-inflammatory properties. When the steroid is injected into a lipoma, it reduces inflammation and shrinks the size of the fatty tumor. They are more suitable for larger lipomas and less effective for smaller ones that are deep. 
Steroid injections for lipoma are administered in a clinical setting. The area is cleaned, and a local anesthestic is used to numb the injection site. Then, the steroid solution is directly injected using a syringe and needle.
This method will require multiple sessions to shrink a lipoma. The frequency and number of injections are determined by the characteristics of the lipoma and the patient's response to the treatment. 
It should be noted that while steroid injections may be effective, they won't eliminate the lipoma or prevent it from growing. 
Home Remedies for Lipoma 
There is no clinical evidence to support that home remedies for lipoma treatment actually work. Still, some common remedies are often suggested by ayurvedic doctors and natural healers.
An individual can try the following home remedies to remove lipoma naturally or at least manage some symptoms of this condition. 
Use herbs and natural oils, such as flaxseed and neem, to create an ointment that can be applied to the lipomas directly. Neem oil acts as an astringent, protecting the skin, and flaxseed oil, with its omega-3 and omega-6 fatty acids, helps reduce inflammation caused by lipomas. 
Combine chickweed with natural oil or tea base for fat reduction and apply it directly to the lipoma.
Use turmeric in combination with neem oil or flaxseed oil to make an ointment that reduces inflammation. Cover the lump with the turmeric paste and protect it with a bandage.
Mix dried sage with neem and flaxseed oil to create a balm-type mixture for coating the lipoma. Sage is known to dissolve fatty tissues and may be helpful in treating lipomas naturally. 
In many cases, people don't realize whether these home remedies are working or not, as lipomas grow at a very gradual pace. But it's important to talk to a doctor before trying these home remedies for lipomas, as their persistent use can cause side effects. 
Lipoma Removal Cream 
Many people seek help from doctors in the hopes that there may be some cream, ointment, or spray available that can help treat lipomas. There are several over-the-counter products that are not approved by the FDA but are still used. Some common lipoma removal creams available in the market are:
The Nile Lipoma Cream (Herbal lipolysis)

Shrirays Lipoma Removal Cream (Extra fat removal)

Lyla Lipoma Removal Cream (Fat granules removal)

Lara Kossler Lipoma Removal Cream (Lump fat removal)
All these creams claim that they are the best ointment for lipoma. However, there is no clinical evidence to support their claim or prove their effectiveness. 
Lipoma Removal Spray 
Recently, several lipoma removal sprays have also been released by various manufacturers, claiming that they will be helpful in lipoma removal. Some common lipoma removal sprays available are:
Bejoy Lipoma Remover Spray 

The Nile Lipoma Remover Spray 

Kelyvon Lipoma Remover Spray 
These sprays claim to work on a concept of herbal lipolysis, which breaks down the fats and other lipids through hydrolysis to release fatty acids. This process is known to target the adipose or fatty tissues. However, similar to the lipoma removal creams, the effectiveness of these sprays is also inconclusive. Therefore, it'll be best to consult an experienced doctor before using these non-approved products. 
Lipoma Medicine 
When it comes to lipoma treatment, there is no specific medicine or tablet that has been proven effective. However, there are various alternative or complementary approaches, such as ayurvedic medicine for lipoma or homeopathic medicine. These medicines are based on traditional Indian medicine practices that involve herbal formulations. 
The common ayurvedic medicine for lipomas in practice is- the Triphala remedy, which consists of Indian gooseberry, black myrobalan, and belleric myrobalan. It is believed that this compound has fat-reducing properties, which halt the overgrowth of the fat cells and address the fatty lumps. 
Some common homeopathic medicines for lipomas are:
Calcera Carb, which exhibits abnormal growth dissolving properties and is used to reduce the size of the lipoma. 

Baryta Carb shrinks the fatty lumps gradually with consistent use. 

Phytolacca is another anti-fat remedy that reduces fatty tumors. 

Uricum Acidum medicine can dissolve large lipomas. 

Thuja is a general homeopathic medicine that dissipates fatty accumulations. 
It's important to try these ayurvedic and homeopathic medicines with caution and after consulting a qualified specialized doctor. Besides this, there are no other lipoma treatment tablets or other non-surgical methods available that can remove, treat, or prevent the growth of these fatty lumps. 
Lipoma Prevention & Self-Care Tips
Lipoma cannot be treated by exercise, diet, medicine, etc., and may not be possible completely, but there are certain measures that can help to reduce the chances of developing lipomas. These measures include the following:
Maintain a Healthy Weight:

There is some evidence suggesting a higher prevalence of lipomas in individuals who are overweight or obese. Maintaining a healthy weight through a balanced diet and regular exercise may help reduce the risk of developing lipomas.

Stay Active:

Engage in regular physical activity and exercise to support overall health and prevent fat cells from growing in the first place. Physical activity also promotes circulation, which has positive effects on the body's natural processes.

Stress Management:

While stress does not directly cause lipomas, some individuals find that stress can exacerbate certain health conditions and encourage irregular eating habits that are known to cause weight gain. Managing stress through techniques such as relaxation exercises, mindfulness, or engaging in stress-reducing activities may contribute to overall well-being and reduce the chances of weight gain, which can increase the risk of developing fatty lumps. 
While some risk factors of lipomas can be managed, others are inherited and cannot be controlled with diet, exercise, or other lifestyle modifications. Since they are primarily caused due to genetic disorders, it may not be possible to prevent them.
FAQ Around Lipoma Removal
How to remove a lipoma yourself?
You may find several methods to remove lipomas; however, you should never do it yourself.
An individual should not try either medical management or surgical procedures by himself/herself as it can lead to unwanted consequences and make the problem worse.
Therefore, it's best to consult a skilled surgeon instead of attempting to remove a lipoma yourself. He/she will recommend the most suitable treatment method according to the severity of the condition. 
How to remove lipoma naturally?
Numerous methods, such as homeopathic medicines, ayurvedic remedies, sprays, and ointments, are available in the market that claims to remove lipoma naturally; these methods are not effective in lipoma removal. Therefore, an individual should not try to remove lipomas using these methods. Instead of this, it'll be best to rely on experts. 
How to shrink lipomas?
The ideal way to shrink lipomas is using steroid injections. This is the only non-surgical treatment that is effective to an extent in reducing the size of these fatty lumps. 
Which doctor to consult for lipoma?
An individual can consult a plastic/cosmetic surgeon or a dermatologist for lipoma treatment. They are skilled and well-trained in all surgical methods to remove lipomas safely and effectively. 
When surgery or excision is recommended for lipoma?
Lipoma surgery is recommended for a patient in the following scenarios:
If the lipoma's appearance is bothersome. 

If the size of the lump continues to increase over time. 

If the lump has started to cause discomfort and occasional pain. 

If a lipoma is located in sensitive areas, such as around the genital region.
Which type of anesthesia is used for lipoma surgery?
The type of anesthesia used during lipoma surgery depends on the type of surgery and the patient's choice of preference. Typically, local anesthesia is used when steroid injections are administered. General anesthesia is administered when lipoma excision surgery is performed.
Is it possible to remove multiple lipomas at once?
Yes, multiple lipomas can be removed at once. However, if the number of lipomas is above 5, the surgeon may suggest removing the rest in a second attempt. This is to ensure that no complications arise during or after the removal.
Does insurance cover lipoma removal?
Yes, health insurance plans cover lipoma removal surgery when the condition is symptomatic and causing medical concerns. In such cases, the treatment is deemed medically necessary; thus, all expenses are payable by the insurance company.
If the patient is getting treatment for cosmetic reasons, the insurance company will not pay for the surgery, and the patient will have to bear the expenses from his/her own pocket. To learn more about the terms and conditions associated with lipoma insurance coverage, talk to the insurance provider.
Is a hospital stay required after lipoma surgery?
No, lipoma removal surgery is generally performed on an outpatient basis. Thus, hospital stay is not required. The patient will be discharged on the same day.
How long will it take for the lipoma excision scar to heal completely?
Typically, the lipoma excision scar will start healing within 7-10 days after surgery. However, proper healing will start after the stitches are removed. The scar will continue to heal in the next 2-3 months as the skin produces collagen. The scar's appearance will continue to improve gradually, and it will fade away.
Can lipomas grow back after surgery?
It is rare for lipomas to grow back in the same location after surgery. However, lipomas can grow in different spots on the body.
Content Reviewed By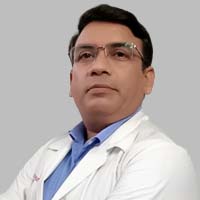 26 Years Experience Overall
Last Updated : This Week
Our Patient Love Us
caring about patient,wonderful doctor.

Doctor :

Dr. Amrika Seshadri

Its ok now, thee is not any issue but the report of mass taken out by operation not given. If possible please provide, So that i can cure the things in future

Doctor :

Dr. Amrika Seshadri

I am very much satisfied with the treatment. I have not sensed any pain after surgery and Dr Amrika ma'am cleared by doubts before and after my surgery. Thanks to Amrika ma'am.

Doctor :

Dr. Amrika Seshadri

It was my first surgery. doctor was kind,humble. it was a painless surgical experience. personally I liked the way of giving confidence to me by the doctor amrica sheshadri.

Doctor :

Dr. Amrika Seshadri

Dr Amrika is excellent in service and very prompt in response.

Doctor :

Dr. Amrika Seshadri

Dr. Amrika is the most genuine doctor I have met in my life. I was panicked and confused when I met her, she held my hand hugged and made me feel comfortable on personal level. During the treatment she kept interacting with me and touched all the details. The medicine and prescription she gave was result oriented affordable unlike other doctors for the same treatment had been only looting me . she explained me the root issue and follow up treatment at home. I would like to stay in touch with her for the person she is :)

Doctor :

Dr. Amrika Seshadri