Molar Pregnancy Treatment by Best Gynecologist
If you experience any signs and symptoms of Molar Pregnancy. Get in touch with Pristyn Care to consult with our expert Gynecologists for molar pregnancy treatment.
If you experience any signs and symptoms of Molar Pregnancy. Get in touch with Pristyn Care to consult with our expert Gynecologists for molar ... pregnancy treatment. Read More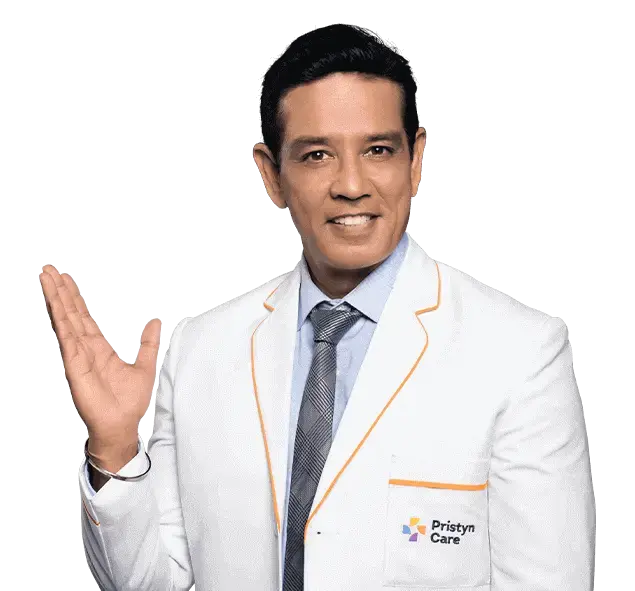 USFDA Approved Procedures
No Cuts. No Wounds. Painless*.
Insurance Paperwork Support
1 Day Procedure
Choose Your City
Bangalore
Chennai
Delhi
Hyderabad
Indore
Jaipur
Mumbai
Patna
Pune
Visakhapatnam
Best Gynecologists for Molar Pregnancy Treatment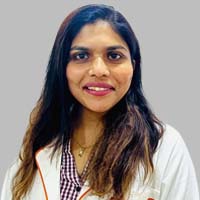 MBBS, DGO, Master of Clinical Embryology
Obstetrician
Gynecologist
Cosmetic Gynecology & IVF Specialist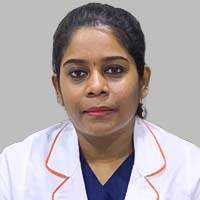 Obstetrician
Gynaecologist

Why is it necessary to treat molar pregnancy?
A molar pregnancy cannot sustain. If it is not treated on time, it is likely to end on its own with a miscarriage. Molar pregnancy is an extremely serious condition and requires immediate treatment. If it is left untreated, it can be life-threatening and can develop a rare form of cancer. Gynecologists recommend a suitable treatment after a complete diagnosis, depending on the severity and stage of pregnancy, along with signs and symptoms.
Best Healthcare Centre in India for Molar Pregnancy Treatment
Pristyn Care is a trusted and well-known name for advanced surgical treatment for a molar pregnancy. It is one of the largest and finest surgery providers in India. Pristyn Care has expert gynaecologists with plenty of expertise and experience in providing complicated pregnancy treatments. Pristyn Care is associated with the best hospitals and clinics in multiple Indian cities for pregnancy care and treatments.  We ensure to maintain extreme confidentiality regarding the patient's identity and health condition during the consultation and throughout the treatment.
Pristyn Care also provides some additional services to all patients, including free consultations, complimentary cab and meal services, and many more. Contact us and book a free consultation with the top gynaecologist near you right away.
Pristyn Care's Free Post-Operative Care
undefined
undefined
undefined
undefined
Diagnosis and Treatment for Molar Pregnancy
Diagnosis- Molar Pregnancy
Ideally, a molar pregnancy is diagnosed during regular pregnancy check-ups. But, if the patient experiences symptoms indicating a molar pregnancy, the doctor might suggest any of the following tests to confirm the condition.
Blood tests-

This test is performed to assess the level of

hCG, which is a pregnancy hormone. hCG level increases in the case of molar pregnancy as compared to normal pregnancy. 

Transvaginal ultrasound-

It is performed to produce a detailed picture of your uterus. It scans the presence of the tissue inside the uterus. It also helps in understanding the presence of cysts in the uterus. 

Urine test-

It is performed to check the colour and composition of urine. Urine tests also help in understanding the level of hCG. A high hCG level in urine indicates molar pregnancy tissue in your body. 
If your healthcare provider detects a molar pregnancy, he/she may also check for other medical problems.
Treatments- Molar Pregnancy
Treatment of molar pregnancy is possible through medicines and surgery. Although medical termination is not commonly preferred because it requires continuous monitoring, repeated follow-ups, and longer treatment duration. 
However, if the molar pregnancy is detected earlier in the cycle without unstable bleeding, the patient favours medical management.   
Medication- Methotrexate medicine is generally used to treat molar pregnancy. The medicine is directly given to the patient through an injection in a single dose. Doctors monitor the hCG level before and after the procedure. You may need a second dose if the first dose fails to end the pregnancy. Ultrasound is performed to confirm the termination. 
Surgery- Molar pregnancy can be removed surgically through D&C procedure followed by a methotrexate injection. The surgery is performed under the influence of general anesthesia, hence it is completely painless. While performing the procedure, the doctor gives medicine for dilation of the cervix, which takes around 30-40 minutes. Once the cervix is dilated, the surgeon uses a curettage instrument to remove all the pregnancy tissue from the uterus. After that, the cervix contracts naturally, and the pregnancy is terminated without the need for any cuts or sutures.
Hysterectomy (uterus removal) – It is performed only when there is an increased risk of gestational trophoblastic neoplasia (GTN), and the female has no desire for future pregnancies. It can be performed through both open-cut incision and laparoscopy.
Why Choose Pristyn Care?
| Benefit | Others | Pristyn Care |
| --- | --- | --- |
| Cuts | Multiple | Minimal |
| Blood Loss | Maximum | Minimal |
| Scars & Stitches | Yes | Minimal |
| Recovery | Low | High |
| Follow Up Consultation | No | Yes |
| Technology | Traditional | Advanced |
| Hospital Duration | Long | Short |
| No Cost EMI | No | Yes |
How to prepare for molar pregnancy surgery?
Here are some tips through which you can prepare well for the surgical treatment of molar pregnancy-
Discuss all your current medications, supplements, and herbal potions with your consultant surgeon to ensure smooth surgery. 

It is suggested not to drink anything for at least 4-6 hours before the surgery to avoid anesthesia-related complications.

Carry some loose cotton cloth to change after surgery.

Carry a pack of sanitary pads to use for post-surgical vaginal bleeding
What precautions do you need to take after molar pregnancy treatment?
Here are some precautions that you need to take for at least 2 weeks to avoid any further complications.
Avoid using tampons-

Using tampons after the molar pregnancy surgery can potentially increase the risk of microbial infection.  

Avoid using scented soaps-

Scented soaps contain harsh chemicals that can be hard on your skin and can increase the risk of infection.

Use Sanitary pads for post-surgical vaginal bleeding-  Sanitary pads prevent leakage of post-surgical vaginal bleeding and are safer than tampons or menstrual cups.
The possible long-term impact of molar pregnancy treatment
A woman's mental and psychological health gets affected immensely after the end of any pregnancy including a molar pregnancy. The loss of pregnancy is a traumatic event that affects every woman mentally, physically and emotionally.
Effect on mental health-

Pregnancy loss can lead to emotional and mental distress, such as anxiety disorders, depression,

and

post-Traumatic Stress Disorder (PTSD). In some cases, the guilt of ending the pregnancy takes over heavily, and the woman isolates herself from friends and family.

Effect on fertility-

 Medical and surgical treatment of molar pregnancy usually doesn't affect fertility. But in some cases where a hysterectomy is performed, the female can no longer carry a baby.

Women who already have children are less concerned about their fertility than women without children. 
What are the complications associated with molar pregnancy treatment?
Certain risks and complications associated with molar pregnancy treatment are – 
Perforation of the uterus – Perforation of the uterus during curettage occurs when the uterus is large and boggy. If perforation is feared, the procedure should be completed under laparoscopic guidance.
Hemorrhage – Hemorrhage is the most frequent complication during the elimination of a molar pregnancy.
After the complete elimination, molar pregnancy tissue may remain and continue to grow in 15% to 20% of complete molar pregnancy. This is called persistent gestational trophoblastic neoplasia (GTN).
FAQs around Molar Pregnancy Treatment
Is removal of molar pregnancy an emergency treatment?
Yes, a molar pregnancy is a highly complicated condition and requires emergency treatment. Based on the severity of the condition, the doctor may suggest either medicine or surgery for the treatment of molar pregnancy. Surgery is performed in the later weeks of molar pregnancy when the bleeding is intense, or there is a higher risk of pregnancy turning into gestational trophoblastic neoplasia (GTN).
What are the side effects of taking methotrexate?
Methotrexate is an effective medicine but also has some side effects like – stomach pain, nausea, vaginal bleeding, dark urine, loss of appetite, mouth ulcers, painful or difficult urination, swelling, and inflammation of the mouth.
How many doses of methotrexate are required for the termination of molar pregnancy?
Doctors measure the level of hCG before and after the medication; after that, methotrexate is given through an injection in one dose, and if the level of hCG is not decreased after the first dose, then a second dose is required. Treatment will continue until the hCG level becomes normal.
Which treatment is more favourable for molar pregnancy treatment - medication or surgery?
Surgical medication is usually a favoured treatment because of its immediate and confirmed results. While with methotrexate medicine, the treatment is effective but requires continued monitoring and repeated follow-ups. Methotrexate has several side effects and alters the activity of the immune system and may develop serious infections.
When can I have sex after molar pregnancy treatment?
It is safe to indulge in sexual activity after 2 weeks of treatment. However, doctors suggest using contraceptives to avoid pregnancy at least  6-12 months after an incident of molar pregnancy.
When is hysterectomy performed in molar pregnancy?
Doctors usually suggest surgery to remove molar tissues from the womb. But hysterectomy is favoured in serious cases of bleeding from the womb and the pregnancy has a high risk of GTN.
What is the cost of Molar Pregnancy Surgery ?
Thecost of Molar pregnancy treatment can be as low as ₹ 25000 INR and can go at a maximum of  ₹ 40000 INR.
Content Reviewed By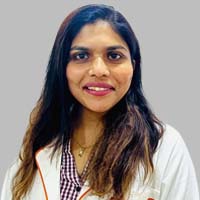 22 Years Experience Overall
Last Updated : This Week