Everything About Pregnancy Care and it's Treatment
Pregnancy is one of the most challenging yet the most beautiful phase of a woman's life. It is extremely important to take good care before, during and after pregnancy. Healthier dietary intakes and some lifestyle modifications during pregnancy have positive outcomes for both mother and baby.
Pregnancy is one of the most challenging yet the most beautiful phase of a woman's life. It is extremely important to take good care ... before, during and after pregnancy. Healthier dietary intakes and some lifestyle modifications during pregnancy have positive outcomes for both mother and baby. Read More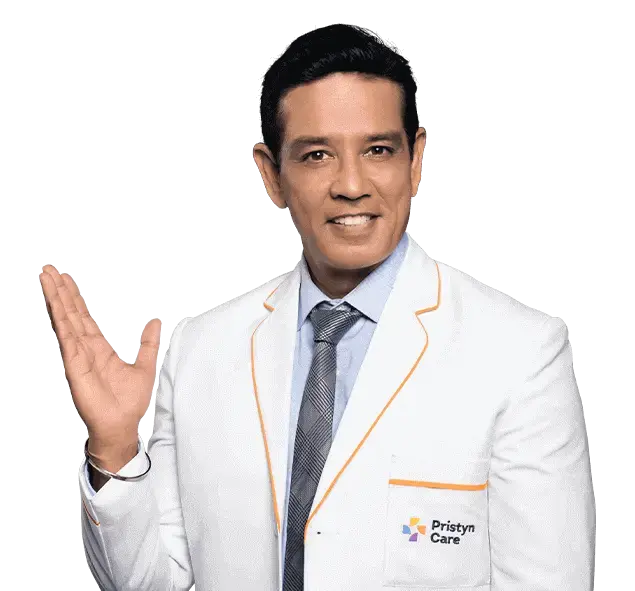 Prenatal & Postpartum Care
Female Gynecologists
Free Doctor Consultation
No-cost EMI
Choose Your City
Bangalore
Chennai
Delhi
Hyderabad
Mumbai
Patna
Pune
Best Gynecologists for Pregnancy Care Treatment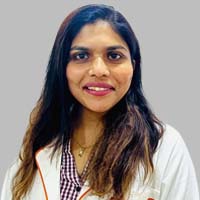 MBBS, DGO, Master of Clinical Embryology
Obstetrician
Gynecologist
Cosmetic Gynecology & IVF Specialist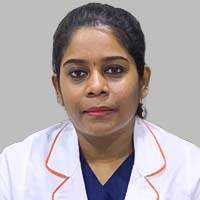 Obstetrician
Gynaecologist

Why is pregnancy care important?
The main goal of pregnancy care is to avoid the risks and complications associated with pregnancy and to ensure smooth delivery. However most pregnancies are normal and healthy, but there is still a substantial number of cases where serious complications can happen if women dont undergo prenatal care. Pregnancy care involves regular health checkups, which help in identifying any underlying health conditions of the mother like- diabetes, blood pressure and hyperthyroidism and hypothyroidism.
The earlier any particular complication is caught, the more prepared you can be to alleviate the risks, for example, if a woman is diabetic or if diabetes is uncontrolled, then the baby could be larger than the usual babies, which may make vaginal birth harder and can also increase the risk for nerve injuries and other trauma during birth or in some cases it can also lead to stillbirth. The health issues that are detected early in prenatal care are genetic abnormalities, pre-eclampsia, and PCOS. Moreover, your dietary habits also play a significant role during pregnancy.
Best Healthcare Centre for Pregnancy Care
Before considering any healthcare centre, make sure that you and your baby are in expert hands. Choose Pristyn Care for your pregnancy journey, we provide healthcare providers that are expert in assisting you throughout your pregnancy journey. Some additional benefits that Pristyn Care provides during pregnancy to make it smoother are-
We provide expert and highly experienced gynaecologists who provide comprehensive care to women during the pregnancy journey. They guide you throughout your pregnancy journey to make it smoother and less complicated.

Free pick and drop service on the day of delivery to make the commute easier.

We provide a dedicated medical care coordinator who handles all the paperwork from hospitalization to discharge on the day of delivery.

Free post-delivery follow-ups to check the mother's physical and emotional well-being and review information about infant care and feeding.

At Pristyn Care, we provide complete guidance from diagnostic tests to dietary modifications.
Pristyn Care's Free Post-Operative Care
undefined
undefined
undefined
undefined
Preconception and Prenatal Care
If you are planning for a baby, then consult your healthcare provider to get prepare for a safe and healthy pregnancy. Doctors usually suggest a few tests and check your medical history to understand your current health condition and can plan out a healthy pregnancy. Your healthcare provider will assist you and help you to figure out which steps you might need to take for a healthy pregnancy.
Avoid smoking, drinking alcohol and or taking drugs.

Increase your folic acid intake.

Reach and maintain a healthy weight.

Take care of your mental health. 

Eat a healthy diet that includes fresh fruits, vegetables, whole grains, low-fat dairy products and lean proteins.
Prenatal care
Prenatal Care is comprehensive preventive healthcare for a pregnant woman during her course of pregnancy. Prenatal care is extremely important as it helps in identifying and treating potential health problems early. This helps to prevent complications during pregnancy. Prenatal care is not just regular checkups it includes counselling about various aspects of pregnancy. Prenatal care has played a significant role in reducing the frequency of maternal death, birth defect and lower birth weight. According to World Health Organization, every woman should undergo four antenatal visits to identify and treat problems and give immunizations. However, prenatal care varies from trimester to trimester as the baby grows- 
The first trimester of pregnancy
Routine prenatal visit 
During your first visit, the doctor will ask about your medical history and suggest a few tests to measure your- blood pressure and sugar level, weight, urine test and blood test etc. It is extremely important to discuss your lifestyle and eating habits with your doctor to avoid any further risks.
Changes in a woman's body during the first trimester
The first trimester is from week 1 to week 13, it's just the beginning of the pregnancy thus, women experience several changes physically and mentally during the first trimester.
Tender breasts

Nausea and vomiting

Cravings and aversions

Heightened sense of smell

Weight gain 

Constipation and upset stomach

Mood swings
 Personal health measures
Apart from regular checkups, it's extremely important to take some personal health measures to avoid any risks during pregnancy.                          
Take prenatal vitamins

Stay hydrated 

Enrich your diet with fruits, vegetables and fibre.

Take an adequate amount of calories

Exercise regularly
Things to avoid during the first trimester
Here is a list of certain things you must avoid during the first trimester of pregnancy.
Avoid caffeine

Avoid nitrate-rich foods

Avoid canned and junk foods

Avoid unpasteurized milk and other dairy products

Avoid strenuous exercise or strength training
The second trimester of pregnancy
 Changes in a woman's body during the second trimester
Growing belly and breast

Some swelling in your feet, hands and ankles

The uterus expands to make space for the baby

Skin stretch around your belly and your breasts

Leg cramps

Dizziness and dental issues
Things to avoid in the second trimester
Dont take any medication without consulting your doctor

Avoid wearing high heels.

Avoid unpasteurized dairy and juices.
Prenatal visit       
Level 2 ultrasounds are usually performed to examine the anatomy of the baby and confirm that baby is developing normally. Doctors check the blood pressure and weight and listen to the baby's heartbeat. Doctor also checks your baby's growth by measuring the size of your abdomen.                  
The third trimester of pregnancy,
The third trimester of pregnancy is quite challenging physically and emotionally.
 Changes in a woman's body during the second trimester  
Things to avoid during the third trimester of pregnancy
 Avoid lifting anything that feels even a little too heavy

Travelling or sitting for an extended period

As the baby is pretty low in your belly, digestion may be a bit difficult.

Avoid flying or travelling to places with high altitudes, as it causes your baby to become deprived of oxygen.

Avoid heavy exercises, and consult your doctor about your exercise routine, especially if you are already suffering from an existing medical condition.

Avoid cleaning out cat litter or handling raw meat.
Foods to eat during your third trimester
Eat iron-rich food like wheat bran, beans and eggs.

Eat protein-rich food like tofu and legumes as it helps in forming the baby's body.

Eat food rich in DHA, which helps in developing the baby's brain 

Consuming folic-rich food ensures proper fetal growth and lowers the risk of a lower birth rate for the baby.
Why Choose Pristyn Care?
| Benefit | Others | Pristyn Care |
| --- | --- | --- |
| Cuts | Multiple | Minimal |
| Blood Loss | Maximum | Minimal |
| Scars & Stitches | Yes | Minimal |
| Recovery | Low | High |
| Follow Up Consultation | No | Yes |
| Technology | Traditional | Advanced |
| Hospital Duration | Long | Short |
| No Cost EMI | No | Yes |
Diagnosis and regular medical tests during pregnancy
Diagnostic tests during pregnancy-
Your healthcare provider may recommend a variety of screening tests and other diagnostic tests to determine certain abnormalities, including certain hereditary or spontaneous genetic disorders-
Screening of chromosomal abnormalities-

This test usually measures the markers that can help estimate the risk of down's syndrome and other chromosomal abnormalities. If women had screening tests in the first trimester, then it may not require.

Ultrasonography-

It is usually performed to check for abnormalities in the fetus when a pregnant woman has an abnormal result on a prenatal blood test. Ultrasonography can do the following-

To determine the due date 

Examine the placental structure 

Examine blood flow patterns

Observe fetal behaviour and activity

To monitor fetal growth
Two types of ultrasound are performed during pregnancy.
Abdominal ultrasound-

The doctor applies the gel to your abdomen, then the ultrasound transducer glides over the gel on the abdomen to create the image.

Transvaginal ultrasound-

In this procedure, a small ultrasound transducer is inserted into the vagina to create an image. It gives a sharper image than ultrasound.

Chorionic villus sampling-

In this sampling, the doctor takes a small sample of chorionic villi. This procedure is usually performed to diagnose some disorders in the fetus, usually between 10 to 12 weeks of pregnancy.

Percutaneous umbilical blood sampling-

In this procedure doctor first anaesthetizes an area of skin over the abdomen. After that doctor inserts the needle through the abdominal wall and uterus into the umbilical cord. This test is used to analyze the rapid chromosome analysis. Doctors recommend this test when they suspect the fetus has anaemia. 

Amniocentesis-

 Doctors prescribe this test to diagnose the chromosomal disorder and open neural tube defects such as spina bifida. It is usually performed between the 15th to 20th week of pregnancy. This test involves inserting a long thin needle into the amniotic sac to withdraw a sample of amniotic fluid. This amniotic fluid surrounds the fetus. This test more reliably indicates the whether the fetus has a brain or spinal cord defect.

Fetal monitoring-

It is usually performed during late pregnancy and labour it is performed to monitor the fetal heart rate and other functions. The average fetal heart rate is between 120-160 beats per minute. This procedure is performed by inserting an electrode through the dilated cervix and attaching the electrode through the dilated cervix and attaching the electrode into the scalp of the fetus. 

Genetic screening-

It involves assessing the couple's family history and analysis of blood or tissue samples.
What diet modifications are required during pregnancy?
A healthy, balanced diet during pregnancy plays a significant role in supporting the optimal growth and development of the fetus and the physiological changes that occur in the mother.
Fundamental aspects of a healthy balanced diet during pregnancy include consuming foods that contain optimal amounts of energy as well as macro and micronutrients, achieving appropriate weight gain, and avoiding ingestion of harmful substances.  
Here are some tips about a healthy pregnancy diet, including what to eat and what not to eat-
Some supplements that you must incorporate into your diet-
Protein- You must incorporate a good amount of protein into your diet during pregnancy. Protein is a building nutrient it helps in building important organs of the baby.
Folate- Folate or folic acid is a vitamin B it helps in preventing birth defects in the baby's brain and spinal cord, known as neural tube defects. Some rich sources of folic acid are green leafy vegetables, fortified and enriched cereals, bread, peanuts, sunflower seeds, and whole grains.
Calcium– Enrich your food with an adequate amount of calcium it helps in building baby's bones and teeth. If you dont consume enough calcium, then the minerals will be drawn from the mother's store in her bone and given to the baby to fulfil the extra demand for calcium during pregnancy.
What precautions do I need to take for a healthy pregnancy?
You must take these precautions to avoid top pregnancy hazards –
Avoid smoking/drinking alcohol-

Avoid caffeine 

Avoid certain foods

Avoid artificial sweeteners

Avoid Intense exercises

Household chemicals

Avoid bug spray

Avoid harmful radiation
Postpartum care
During postpartum, a mother undergoes several physical and emotional changes. You need to take extreme care of your body and supplement it with adequate rest, nutrition and sleep. 
Some physical changes that you can expect-
Constipation because of the effects of iron supplements or if you are apprehensive about bowel movements when your perineum is sore.

Sore breasts as your breasts will be full of milk, and you may need to feed your baby every few hours.

Sometimes hot and cold flashes for weeks after pregnancy.

Weakening of pelvic muscle, causing incontinence. This is quite common in the case of vaginal delivery.

Weight loss by a few pounds after childbirth as breastfeeding helps get back to pre-pregnancy weight.
Emotional changes you can expect after childbirth
Most mothers feel weepy and irritated during the first week after giving birth. It's called baby blues.

You may feel frightened, dejected, sad, or tired for weeks or months. You may suffer from post-natal depression. 

You may experience a lack of sleep which makes you feel irritated.

You may feel anxious.

You may also experience mood swings, exhaustion and stress from dealing with the baby and your own health. 
FAQs Around Pregnancy Care
When do pregnancy cravings start?
Cravings usually start from the first trimester, peaking during the second trimester and then eventually stop in your third trimester. Pregnancy carvings tend to disappear after the birth of the baby.
What prenatal vitamins should I take?
Apart from iron and folic acid, doctors usually suggest prenatal vitamins that contain calcium and vitamin D. They help in promoting the development of a baby's teeth and bones. Some major prenatal vitamins include- vitamin C, vitamin B, vitamin A and vitamin E.
Which food item i can not eat during pregnancy?
According to the FDA, you must avoid these food items during pregnancy
Raw sprouts
Undercooked fish
Raw eggs
Organ meat
Undercooked and raw meat
Caffeine
Unpasteurized milk
Alcohol
Processed junk food
What should be my sleeping position during pregnancy?
According to the experts, the best sleeping position during pregnancy is to sleep on the side. This position helps in providing the best circulation for you and your baby. However, you must avoid sleeping on your back and your stomach as it can cause low blood pressure and can decrease blood circulation to your heart and your baby.
What kind of physical activities can I do during pregnancy?
Walking is the best physical activity during pregnancy. However, you can also do cycling, it's a low-impact aerobic exercise, you can also do pilates to improve your balance and strength. You can also perform yoga for your mental and physical well-being.
Content Reviewed By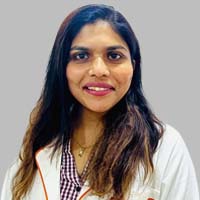 22 Years Experience Overall
Last Updated : This Week
Our Patient Love Us
Hello Dr. Shilpa Gupta mam. I m Krishna Veni w/o Vasudeva Rao from Bachupally. Actually, we met at Kukatpally Centre in December 2021 for infertility and pregnancy care treatment. You are really such a kind and great person, always boost us with ur positive words and care. You treated us like family members. We always felt happy at every meeting and pleased with ur positive response to all our queries with so much patience. Really happy to meet u, mam. We can't forget your service. As per our view, you are not working for the sake of money and fame. You were really a god gift for us and many others. Thank you so much. We highly recommend you👍👍👍

Top class Doctor (Dr. Ketaki Mam and her brilliant assistant), excellent service, Nice environment, Thanks a lot Pristyn Family ( Anusha Mam and Sunny Sir and all Pristyn Family).❤️😇😇