Medical Termination of Pregnancy (Abortion With Medicines)
Medical abortion is the most commonly performed method to end a pregnancy. Medical abortion is safe, affordble and is a risk- procedure to terminate a pregnancy. If you have decided for abortion, you can consult with our gynecologists. Our doctors are certified to perform medical termination of pregnancy and is best known for the support they provide to each and every patient.
Medical abortion is the most commonly performed method to end a pregnancy. Medical abortion is safe, affordble and is a risk- procedure to terminate ... a pregnancy. If you have decided for abortion, you can consult with our gynecologists. Our doctors are certified to perform medical termination of pregnancy and is best known for the support they provide to each and every patient. Read More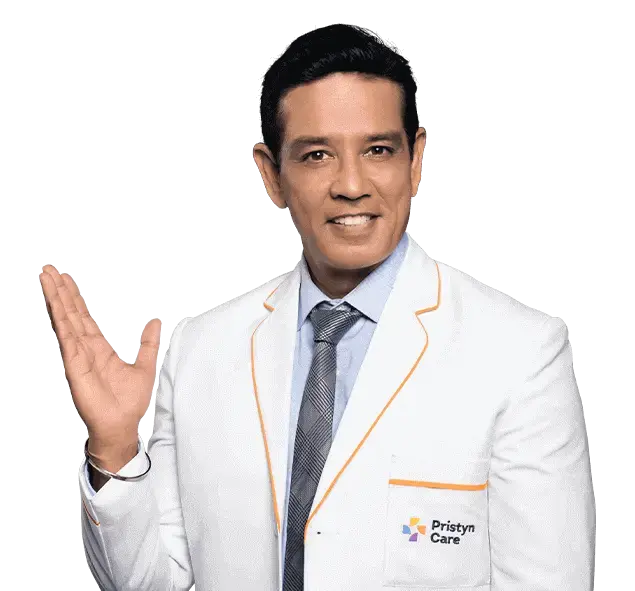 Licensed Clinics
Certified Female Gynecologists
Confidential Consultation
No-cost EMI
Choose Your City
Bangalore
Chennai
Delhi
Hyderabad
Indore
Jaipur
Mumbai
Patna
Best Doctors For Mtp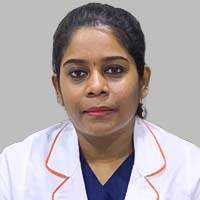 Obstetrician
Gynaecologist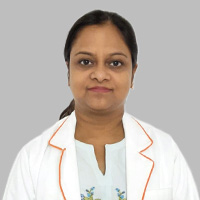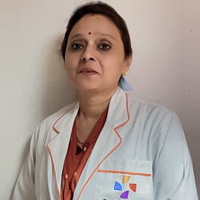 MBBS, DGO, DNB, FRM, DMAS
Infertility Specialist ( Special Interest)
Obstetrician
Gynecologist
What is Medical Termination of Pregnancy?
Medical termination of pregnancy or medical abortion is a procedure to terminate or end a pregnancy using medicines. Medical abortion involves two different medications instead or surgery to end a pregnancy. Pregnancy requires a very high level of progesterone hormone. The medicines involved in this procedure black the action of progesterone and stop the pregnancy from progressing further. A medical abortion can be carried out as soon a pregnancy is detected and carried out until the 8th or 9th week of pregnancy.
Abortion is a low-risk, non-invasive method to terminate a pregnancy that is effective almost in 99 percent of pregnancy cases. According to a report published by Science Direct, 3,90,928 MTP were reported in India (April 2018–March 2019), giving an estimated abortion (spontaneous + MTP) rate of 2.84 per 1000 women of reproductive years (15–49 years).
Disease name
Medical Termination of Pregnancy (MTP)
Surgery name
Abortion Through Medicine
Pristyn Care - The best healthcare centre in India for safe medical termination of pregnancy
Abortion is a highly sensitive treatment. It requires precision and safety and comes with regulations of the law. And Pristyn Care is committed to all of these, and more.
Pristyn Care is a registered healthcare centre that is licensed to perform medical termination of pregnancy up to 7th week of gestation. Pristyn Care is highly trusted for its safe, affordable, quality abortion care that is legally permitted and ensures complete privacy. The goodwill of the healthcare centre and the reputation of the gynecologists who perform medical abortions with all ethical measures, make Pristyn Care one of the top-notch healthcare centres in India for medical abortion. All medical abortions at Pristyn Care are performed as per the new amendment in the MTP Act, 1971.
Some of the features that make Pristyn Care a highly sought after clinic for abortion are:
Safe, legal and painless abortion
15 minutes procedure and discharge in 2 hours
Highly experienced female gynecologists
State-of-the-art clinics for abortion
Extreme level of confidentiality guaranteed
Pristyn Care's Free Post-Operative Care
Diet & Lifestyle Consultation
Post-Surgery Free Follow-Up
FREE Cab Facility
24*7 Patient Support
What happens in MTP?
The process of having a medication abortion involves the following steps:
The gynecologist begins the whole procedure by conducting a consultation wherein a clinical assessment of your health is done. The doctor will also conduct a few blood tests and ultrasounds to determine if you are fit to get the MTP done.
Since abortion is very sensitive decision, before conducting the medical abortion, the gynceologist shall give you all the information about the procedure and how it can impact your life, to help you make you make an informed decision. The doctor will also guide you about the pain involved in the procedure to prepare you better.
Once you are ready for the abortion, the doctor will ask you to sign a consent form that will have all the relevant information about what to expect after the abortion and how to take care thereafter.
After the formalities are done, the doctor shall give you a Mifepristone tablet, which is the first pill of the two abortion pills used for medical abortion. The tablet can be taken either at home or at the doctor's clinic. Mifepristone works by blocking the action of progesterone to cause the pregnancy to stop progressing.
After 24 to 48 hours of taking the first pill, the second tablet, Misoprostol. Misoprostol softens the cervix and helps to push out the pregnancy.
The abortion is completed within the next few hours of taking the second tablet. After the second pill, you will experience heavy painful bleeding that is likely to last from a few days to 1 or 2 weeks. You may see large blood clots (up to the size of a lemon) or clumps of tissue along with bleeding. The cramps and the bleeding is usually very heavy and the process is very similar to an early miscarriage.
Note: If you don't have any bleeding within 24 hours after taking the second medicine, misoprostol, call your nurse or doctor.
Why Choose Pristyn Care?
| Benefit | Others | Pristyn Care |
| --- | --- | --- |
| Cuts | Multiple | Minimal |
| Blood Loss | Maximum | Minimal |
| Scars & Stitches | Yes | Minimal |
| Recovery | Low | High |
| Follow Up Consultation | No | Yes |
| Technology | Traditional | Advanced |
| Hospital Duration | Long | Short |
| No Cost EMI | No | Yes |
How to prepare for medical termination of pregnancy?
If you have decided to end your pregnancy, many things and questions are ahead of you. You need to consider a lot of considerations before you decide. According to medical experts, the following tips can help you prepare for a medical abortion emotionally and physically:
Educate yourself about medical abortion – Knowing about medical abortion and how it can terminate your pregnancy is the first step towards getting prepared for it. Speak with your doctor about the procedure and how it can impact you physically, emotionally and mentally. Discuss the changes your body will likely go through during and after the medical abortion.
Find the best doctor for abortion and a licensed clinic – Although abortion is one of the safest routine medical procedures, not everyone is allowed to perform it, and neither it can be done at any random clinic. If you have decided to end your pregnancy, it is important for you to find a gynecologist certified to carry out the abortion and a clinic licensed for the same. The CDC reports that fewer than one woman for every 100,000 dies if professional performs legal abortions. The same toll can massively increase if abortion is not performed by a trained doctor.
Don't expect to have any right feeling about the decision – "There is no right way to feel about it. It is a different experience for every different person," says Gillin Dean, M.D, Senior Director of Medical Services at Planned Parenthood of America to SELF. Terminating an abortion leads to a gamut of emotional outbursts in women; most of the times, they are different from one another.
Open up to people you want to – Keeping a baby or ending a pregnancy should be your decision alone. You may sometimes feel like shouting from the rooftops in guilt but the best thing to do is confront only a very few people. Too much advice can often lead to making a wrong decision. As with any other major medical decision, this information is entirely your business, and only you should get to decide who to share that with.
What to expect after MTP?
After taking the second tablet, you may experience the following:
Nausea, diarrhea, vomiting, fever, and headache
Severe abdominal pain along with bleeding that is usually stronger than regular
After two to six hours, the bleeding usually settles to the level of your normal period
The bleeding and the cramps are likely to stop on its own after 4-10 days
Spotting in between your cycles for the next few weeks
The medications and the feeling of ending the pregnancy may give rise to strong emotional outbursts in you.
After the procedure, a person's usual menstrual period should return in 4–8 weeks. However, they may have irregular spotting or bleeding initially.
How to recover after MTP?
In the days following an abortion, a woman may feel drained, physically and mentally. Hence, both physical and mental care is necessary post an abortion.
Physical Care
Get someone (a friend or a family member) to care for you after the procedure. Do not indulge yourself in any strenuous work.
Try these to reduce the abdominal cramps:
Use a heat pad
Gently massage the stomach and the lower back
Over-the-counter pills to relieve pain (seek doctor consultation before)
Attend the follow-up consultations to make sure you are doing fine
Emotional Care
After an abortion, a person's progesterone and estrogen levels gradually drop down which causes low moods. Anxiety, depression and sleep disorders are common mental issues during the post-abortion phase.
To settle down yourself with the emotional changes:
Take adequate time off work.
Speak to family members and friends who you trust.
Don't carry the feeling only within yourself.
Recovery after a medical abortion is not very complicated. But, it is different from person to person. Recovery may take longer for late-term abortions. If complications develop, recovery can take several weeks.
Who can undergo MTP in India?
The abortion laws in India differ for unmarried girls, married women and rape victims. In India, a woman who is less than 7 weeks pregnant can undergo a medical abortion.
As per the provisions of the MTP Act, only the consent of the woman whose pregnancy is being terminated is required. However, in case of a minor (below 18 years of age) or a woman with mental illness, the consent of a guardian is required. (Source: Wikipedia)
"Abortion is legal in India. The MTP Act, more commonly known as the Medical Termination of Pregnancy act, was enacted in 1971, mainly as a means to control the population. Then came in the various parameters of who can undergo an abortion, where and so on," said Dr. Sunitha Mahesh, Senior Consultant- feto-maternal medicine and Medical Director, Milann Fertility and Birthing Hospital, Bangalore. (Source: The Week)
According to the MTP Act in India, any woman can undergo abortion under the following circumstances:
She has a severe disease, and the pregnancy would end her life.
The fetus is not physically or mentally healthy.
The pregnancy can put the woman's mental and physical health in danger.
The pregnancy is a result of rape.
She is not socioeconomically stable.
The pregnancy is a result of a contraceptive failure.
Who should not get a medical abortion?
Medical abortion is not safe for any woman who:
have chronic adrenaline failure
is too far along in the pregnancy
has an ectopic pregnancy (pregnancy that takes place outside of the uterus)
use long-term corticosteroids
has an intrauterine device
does not have access to any emergency healthcare
has an allergy to medicines
To know whether you are fit to undergo the MTP procedure or not, consult with your gynecologist and discuss your medical history.
What are the benefits of medical abortion?
The benefits of a medical abortion are:
The procedure does not involve surgery and hence no anesthesia.
Medical abortion can be performed as soon as you know you are pregnant.
The procedure is very simple and only needs the woman to take the abortion pills.
MTP feels more natural.
The abortion method does not involve any hospitalization and you can return home immediately after taking the medicines.
What are the disadvantages of medical abortion?
Although the disadvantages of a medical abortion are very few, it cannot be discarded. The disadvantages of a medical abortion are:
MTP cannot be performed after 7 weeks of pregnancy.
The method involves heavy and painful bleeding and abdominal cramps.
Medical abortion may lead to incomplete abortion ( the partial loss of the products of conception within the first 20 weeks)
How to choose a MTP clinic for a safe abortion?
For a safe abortion, the first and the most important thing is to choose a safe and licensed clinic for an abortion. A clinic is considered safe for abortion if it complies on the following medical and ethical grounds:
Medical grounds:
On medical grounds, abortion is considered safe, if:
Trained and qualified healthcare providers perform the abortion.
The clinic where the abortion is done follows standard operating procedures.
The clinic is licensed for abortion under MTP Act of India and the gynceologists are certified to perform abortions.
The doctors and the staff are well trained and have performed multiple safe abortions.
Ethical grounds:
On ethical grounds, abortion is considered safe, if:
The clinic and the doctors are committed to protecting the confidentiality of the patients.
The doctor does not make discrimination on any grounds.
The medical practitioners of the clinic consider the right to the reproductive health of every woman.
The doctors at the clinic do not conduct sex-selective abortion.
The team considers the physical, mental and emotional wellbeing of the woman.
A certified MTP centre that meets the criteria mentioned above can be deemed fit for having a safe abortion. Though a short-termed procedure, if not conducted safely, it can adversely affect the reproductive health of the female and impact her future pregnancies. Hence, choosing the MTP clinic is crucial for the procedure and a healthy future.
When to consult a doctor after medical termination of pregnancy?
heavy bleeding even after a week of taking the second pill
foul-smelling or brownish vaginal discharge
fever that lasts more than 24 hours
unusual severe back or abdominal pain
you do not get periods even after two months of pregnancy
you have symptoms of pregnancy or a feeling that the abortion is not complete
What is the cost of MTP (Medical Termination of Pregnancy) in India?
Since MTP is a non-invasive method of abortion and does not involve anesthesia or surgical equipment, it is far more affordable than surgical abortion. The cost of MTP varies from Rs. 500 to Rs. 5,000 based on various factors. The cost of this treatment differs typically based on the following factors:
Consultation charges of the gynecologist
Choice of treatment hospital/clinic
Age of the patient
Cost of diagnostic tests before treatment
Complications in the surgery (if any)
Cost of medicines
Consult with best Female Gynecologist at Pristyn Care and Get the cost estimate of MTP (Medical Termination of Pregnancy).
FAQ
Is MTP a safe procedure?
Medical abortion is very safe. If performed under professional supervision, the abortion method does not cause any major complications.
How effective is a medical abortion?
The abortion pill is very effective. However, the effectiveness depends on how far along you are in your pregnancy when you take medicine.
If you are less than 7 weeks pregnant, the medicines work about 94-98 out of 100 times.
For women who are 8-9 weeks pregnant, the method works 94-96 out of 100 times.
If you are 10-11 weeks pregnant, the abortion method may work 91-93 out of 100 times. In many cases, the gynecologist gives an extra dose of medicine that increases the effectiveness to 100 times.
For women 10-11 weeks pregnant, the method may work 85-87 out of 100 times.
What is the RU-486 pill?
RU-486 is the other name of Mifepristone, and is most commonly known as 'the first abortion pill.' RU-486 blocks the action of the natural hormone progesterone on the uterus. This causes the lining of the uterus to shed as it does during a period and stops the growth of the pregnancy.
Can the abortion pill be reversed after taking it?
The abortion can be reversed if only the first abortion pill, Mifepristone is taken and not the second abortion pill. The intervention of doing this is called Abortion Pill Reversal.
For abortion pill reversal, you need to act quickly, preferably within 24 hours of taking the first abortion tablet. The abortion pill reversal process involves an influx of natural progesterone (pregnancy hormone) after the first pill of medical abortion, mifepristone, is taken.
Will medical termination affect my ability to get pregnant in the future?
No, the abortion medicines shall be expelled from the body within a couple of days and does not affect future pregnancies. You can become pregnant within days after having a medical abortion.
Does the fetus feel anything during a medical abortion?
Current research shows that the fetus's senses are not developed enough to feel pain at 7-9 weeks gestation.
Can my partner stay with me during the MTP?
Yes, your partner can accompany you while you visit the gynecologist clinic for an abortion.
When should I start birth control after having a medical abortion?
Ovulation can occur within 7-8 days of taking Mifepristone, so you could get pregnant right away. When to start birth control depends on the type of birth control you are using. Speak to your gynecologist to get a clear perspective on this.
What is the difference between the abortion pill and the morning-after pill?
Although both the abortion pill and the morning-after pill are known as 'emergency contraception,' there is a difference between the two – the abortion pill terminates a pregnancy whereas, a morning-after pill prevents pregnancy. While the morning-after pill is readily available at drug stores, the abortion pill is and should be taken only after a doctor consultation.
How soon after medical abortion can we have sex?
You should wait at least 2-3 weeks to have sex after a medical abortion. This is to prevent infection in the vagina. While consultation, your gynecologist is likely to guide you better.
What is the MTP (Medical Termination of Pregnancy) Cost In India?
Content Reviewed By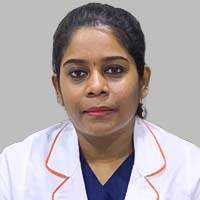 18 Years Experience Overall
Last Updated : This Week
Our Patient Love Us
Pristyn Care proved to be a reliable and trustworthy clinic for a medical abortion. The medical team was experienced and professional, and they maintained a high level of confidentiality throughout the process. They provided ample information and emotional support, which made the entire experience manageable. I thank Pristyn Care for their care and support.

I was hesitant to get MTP at first, but I'm so glad I did with pristyn care. I consulted with doctors about the future pregnancy after pregnancy and then made the decision to abort the pregnancy. Thank you to the doctors of Pristyn care.

.I cannot thank Pristyn Care enough for their fantastic care during my medical termination of pregnancy. The doctors were empathetic, and they made sure I understood all the aspects of the procedure. Pristyn Care's attention to detail and commitment to my safety and comfort made all the difference..

I had an excellent experience at Pristyn Care for my medical abortion. The team was professional, and the facility was well-maintained. The doctors explained the procedure thoroughly and made sure I understood the potential side effects. The post-procedure care and follow-up were fantastic, making me feel well-supported throughout the process.

Pristyn Care's sensitive approach to MTP made a difficult situation more manageable. The doctors provided me with the necessary information and support throughout the process. I'm grateful for their understanding and care.

I know that I'd have to abort the child, but don't know where to go. Then I contacted pristyn care. They gave me a proper consultation session before the procedure and they told me each and every detail beforehand. It helped me alot in making decisions.