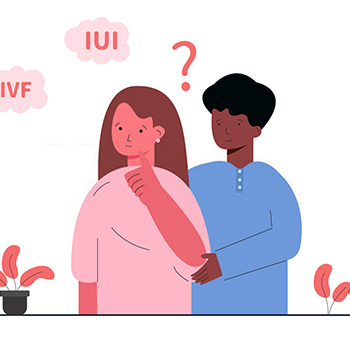 For successful outcomes of IUI treatment, the woman/ couple will have to follow specific precautions. Your infertility specialist is likely to guide you on each step to increase your chances of conceiving successfully. Below-mentioned are some of the important steps that you need to do and prevent doing in order to ensure maximum success of your IUI treatment.
Do's during IUI procedure
Here are a few steps that you should follow in order to increase the chances of your successful pregnancy:
Eat a healthy diet – After IUI or any other fertility treatment, it is important that you consume a healthy diet. To facilitate a healthy and successful pregnancy, a healthy or balanced diet is very important. Eating a healthy diet can provide all the necessary nutrients that are required during the journey of IUI. Foods rich in folic acid, iron, calcium, and vitamin D are a must in the diet course of a woman who is planning to undergo or is undergoing IUI.
Take enough rest – We understand that any infertility treatment could be complex and may trigger a range of emotions making it hard for you to focus on anything or take proper rest and sleep. But you need to know that for the success of infertility treatment, it is extremely important to give the body the necessary amount of rest. Your body goes through a lot of changes during the course of infertility treatment. To help your body adapt to the changes and process the treatment, it is important to take proper rest after the treatment.
Stay positive – Stress is inevitable in IUI treatment. But, infertility specialists are of the opinion that stress can highly alter the success rate of pregnancy. Medical reports suggest that the more distressed a woman is during her pregnancy, the lower is her chances of pregnancy success. Stress increases the chance of premature delivery, low-birth-weight babies, and births with defects. Stress, anxiety, and negative thoughts can also alter your eating habits causing complications in your pregnancy journey. If you think your mind is occupied with negative thoughts and you are not being able to focus on your treatment, you may seek professional help. The goal of stress reduction and building up positive thoughts is not to eliminate but to minimize the triggers.
Take prescribed medications – To increase the chances of your pregnancy, the doctor would prescribe certain medications. Make sure that you take the medications without fail and consult your doctor if you face any trouble in between.
Don'ts during IUI treatment
Now that you are aware of what needs to be done, you should also know what you need to refrain from doing.
Avoid heavy lifting – Do not lift heavy weights if you are on IUI treatment. It is one of the most important things you need to avoid from the time you plan the treatment. Lifting heavy weights can cause cramps and damage your uterine lining.
Don't take medicines without your doctor's recommendations – Once your treatment begins, you need to stop taking medicines without the recommendation of your doctor. If your abdominal pain and cramps become unbearable, consult with your doctor instead of taking any pain medications directly from the pharmacy.
Do not smoke or drink – Smoking, drinking and drug abuse can cause complications during your pregnancy treatment. If you have the habit of smoking or drinking, you should quit it as soon as possible if you are planning to get pregnant.