Average Cost of Kidney Stone Treatment in Cuttack
Starting Price – ₹ 20000
Average Price – ₹60000
Maximum Price – ₹ 100000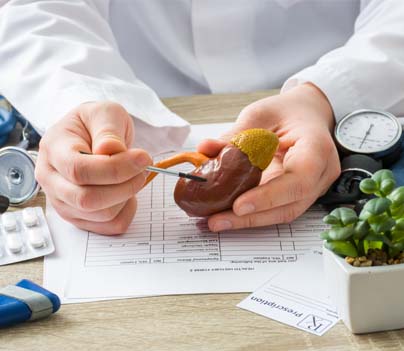 Get the best Cost Estimate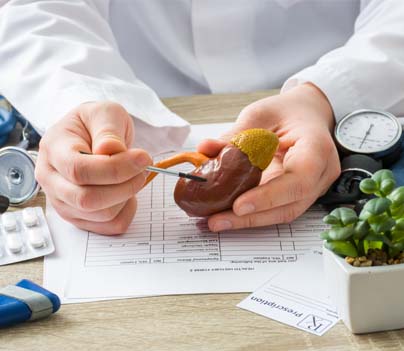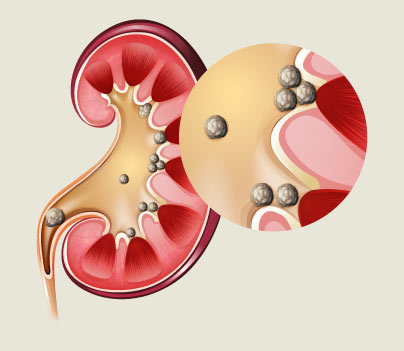 Factors Affecting Kidney Stone Treatment Cost in Cuttack
Various factors can influence the cost of kidney stone treatment in Cuttack. The key factors are-
Choice of the hospital
Doctor's and anesthetist's fee
The severity of the condition- size, number, and location of the stone
Diagnostic tests and evaluations
The method of treatment recommended by the doctor
Pre and post-surgery medications
Hospitalization expense (admission, stay, and discharge)
Use of stent to accommodate stone removal
Post-surgery care and follow-up consultations
Why Pristyn Care?
Pristyn Care is COVID-19 safe
Assisted Surgery Experience
Medical Expertise With Technology
Post Surgery Care
Call For FREE Consultation
Pristyn Care vs Others
Benefits
Others
Pristyn Care
Free Follow-up Consultation
24x7 Care Coordinator
No Cost EMI
Pickup & Drop Services
Hospital Duration
Long
Short
Minimum Paper Work
Get the best Cost Estimate
Cost of Tests Recommended to Diagnose Kidney Stones in Cuttack
Several tests are recommended to accurately diagnose the size, location, and type of kidney stones.
Abdominal Ultrasound- Rs. 1,500 to Rs. 2,500
X-ray- Rs. 200 to Rs. 500 per view
MRI- Rs. 6,000 to Rs. 8,000
CT Scan- Rs. 3,000 to Rs. 4,500
Blood Test- Rs. 100 to Rs. 400
Blood Urea Nitrogen (BUN) and Creatinine Test- Rs. 100 to Rs. 200
Urinalysis- Rs. 100 to Rs. 300
Benefits of Minimally Invasive Kidney Stone Treatment
At Pristyn Care, leverage the minimally invasive techniques, which are more beneficial than the traditional procedure in the following aspects-
There are no cuts or incisions except for PCNL (which requires one tiny incision).
Minimal blood loss (no blood loss in ESWL)
No visible scarring
Minimal pain and faster recovery
Hospitalization is required in fewer cases
The patients can resume daily activities in a few days
Almost negligible chances of complications
Choose Pristyn Care for Cost-Effective Kidney Stone Treatment in Cuttack
Pristyn Care intends to make all healthcare services cost-effective for patients. For any patients availing kidney stones treatment in Cuttack, we provide-
Free consultation with the best urologists or general surgeons.
Assistance with insurance approval and claim process.
Flexible payment options, including cash, cheques, credit cards, and debit cards.
No-Cost EMI service to divide the treatment cost into small payable installments.
Free pick and drop service to and from the hospital on the day of surgery.
Free follow-up consultations at your convenience.
FAQs around Kidney Stone Treatment
What is the cost of different techniques used for kidney stone treatment?
The cost of different techniques used for kidney stone treatment is given below-
ESWL- Rs. 30,000 to Rs. 40,000
URSL- Rs. 40,000 to Rs. 55,000
RIRS- Rs. 70,000 to Rs. 1,05,000
PCNL- Rs. 60,000 to Rs. 85,000
Is kidney stone surgery cost in Cuttack covered by health insurance?
Yes, kidney stone is a serious condition that can negatively affect the patient or even become life-threatening if not treated on time. Thus, all insurance providers offer ample coverage for the treatment in the basic insurance plan. To learn about the terms and conditions regarding the claim, you can talk to your health insurance provider.
Is it possible to get rid of kidney stones without surgery?
Yes, non-surgical techniques like extracorporeal shockwave lithotripsy (ESWL) and ureteroscopic lithotripsy (URSL)are available that can successfully break down the stones in the kidneys, ureter, or bladder.
How long does it take to recover after kidney stone treatment?
Generally, a patient will need 2-3 days of proper rest and 2-3 weeks for complete recovery. The actual recovery period usually depends on the technique used. If non-surgical techniques, such as lithotripsy or ureteroscopy, are used, you may recover within 1-2 weeks. However, if percutaneous nephrolithotomy is performed, full recovery will take around 3-4 weeks.
How many follow-ups can I get with Pristyn Care's kidney stone doctor?
You can have multiple follow-up consultations with Pristyn Care doctors without any additional fee. In most cases, the follow-up costs are covered by health insurance. And even if it's not, our patients don't have to pay anything while taking follow-ups with the experts.