Get Male Infertility Treatment by Fertility Specialists
Consult with our highly experienced and trained fertility specialists and urologists to undergo best treatment for male infertility.
Consult with our highly experienced and trained fertility specialists and urologists to undergo best treatment for male infertility.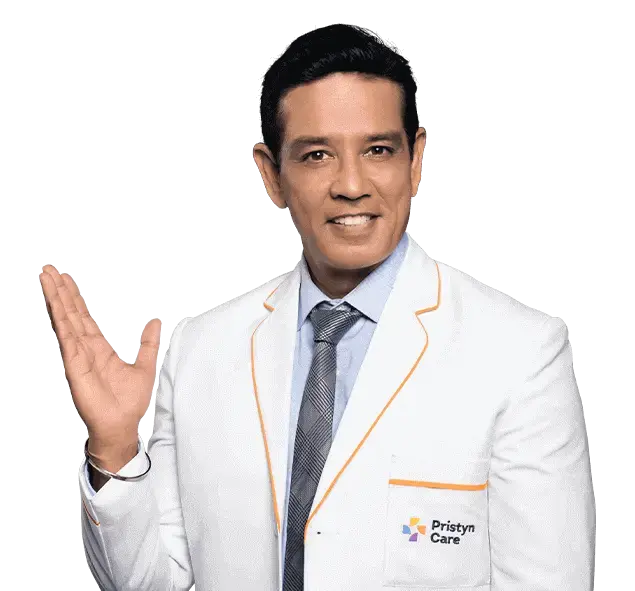 Confidential Consultation
Top Urologists/ Fertility Specialists
Free Doctor Appointment
Best Fertility Treatments
Choose Your City
Bangalore
Chennai
Delhi
Hyderabad
Mumbai
Best Fertility Specialist for Male Infertility Treatment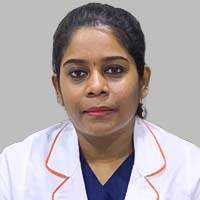 Obstetrician
Gynaecologist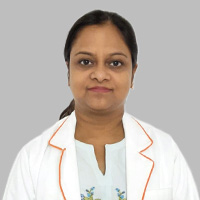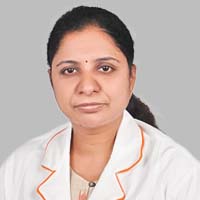 Obstetrician
Gynaecologist
What Is Male Infertility?
Male infertility is a growing problem. It is referred to as a situation wherein a man can not get his female partner pregnant naturally. While conceiving a baby is generally an uncomplicated process, men with infertility find it challenging to conceive. Contrary to the common perception, male partners can be the reason behind a couple's inability to conceive, even if the female partner is in her best health. Male infertility has several causes, ranging from genetic reasons to poor lifestyle habits. However, what's great is that infertility treatment options are just as wide and give patients a chance to reverse the condition.
Pristyn Care - Best Hospital For Male Infertility Treatment
Pristyn Care provides comprehensive care for men with fertility issues. We are associated with the best fertility hospitals and clinics in India and curate an advanced fertility treatment environment for patients. The treatment hospitals/clinics have state-of-the-art infrastructure and all necessary amenities. We constantly upgrade our facilities to meet global standards in healthcare. 
Aside from that, our team consists of the leading fertility specialists in India who are highly trained and experienced in performing fertility treatments and ensuring a high success rate. We offer the most advanced solutions for male infertility. So, book your consultation with Pristyn Care's fertility specialists and get an effective resolution for your fertility problems.
Pristyn Care's Free Post-Operative Care
Diet & Lifestyle Consultation
Post-Surgery Free Follow-Up
FREE Cab Facility
24*7 Patient Support
What Happens In Male Infertility Treatment
Diagnosis – Male Infertility
When an individual decides to get infertility treatment, he must undergo a comprehensive diagnosis. Now, the types of tests suggested by the fertility specialist can vary based on the doctor's findings of the physical examination. Generally, the following tests are prescribed before male infertility treatment: 
Semen Analysis
A semen analysis test is a routine test for male infertility, which helps identify the condition's exact cause. It involves a semen collection process in which a man has to provide his semen sample in a sterile cup for further evaluation. The next step involves studying the sperm count, concentration and movement of the sperm, and structure of the sperm. All these factors combined allow doctors to determine whether or not you can conceive a child. 
Transrectal ultrasound
This ultrasound also helps in diagnosing infertility issues. In this ultrasound, sound waves are used to produce an image of the reproductive organ. Doctors place a probe in the rectum, which directs sound waves at the surrounding ejaculatory ducts. This test helps doctors look for abnormalities or blockages in the seminal vesicles or the ejaculatory duct. 
Testicular biopsy
Testicular biopsy is suggested if the semen analysis results show very low or no sperm count. This test is performed under general anesthesia in a clinic or a lab. In this procedure, the doctor cuts the respective male's scrotum, taking a small piece of tissue from each testicle. Then, the tissue samples are assessed under a microscope. The biopsy helps determine the cause of infertility and may also help in assisted reproduction. 
Hormonal profile
A hormonal profile test, as the name suggests, assesses your hormones. After receiving the detailed hormonal profile, the doctor studies your sperm production. Additionally, the doctor may also evaluate the levels of Follicle Stimulating Hormone (FSH), Luteinizing Hormone (LH), Testosterone, Prolactin, and Sex Hormone Binding Globulin (SHBG) to detect infertility in the man.
Why Choose Pristyn Care?
| Benefit | Others | Pristyn Care |
| --- | --- | --- |
| Cuts | Multiple | Minimal |
| Blood Loss | Maximum | Minimal |
| Scars & Stitches | Yes | Minimal |
| Recovery | Low | High |
| Follow Up Consultation | No | Yes |
| Technology | Traditional | Advanced |
| Hospital Duration | Long | Short |
| No Cost EMI | No | Yes |
Male Infertility - Types Of Treatments
Non-Surgical Treatments for Male Infertility
The cause of male infertility varies from person to person, and so does its treatment. When it comes to non-surgical treatment for male infertility, the doctor might suggest the following treatments based on the cause of infertility: 
Anejaculation: In this condition, man can not produce semen at all. The condition is generally caused due to prior surgery, diabetes, spinal cord injury, multiple sclerosis, abnormalities present at birth, and other mental or physical problems. 
Treatment for anejaculation generally includes medicines, psychotherapy, and sex-therapy. 
Congenital Adrenal Hyperplasia (CAH)
If infertility is caused due to adrenal hyperplasia, a condition that involves congenital problems in certain enzymes, the doctor might suggest hormone replacement treatment. 
Retrograde Ejaculation
This condition involves a backward flow of semen instead of the usual ejaculation and is a reason for male infertility. The condition may occur as a result of prostate or bladder surgeries, diabetes, taking antidepressants, spinal cord injury, etc. This condition is typically treated with drugs. 
Surgical Treatments for Male Infertility
Varicocele treatment: Varicocele is a leading cause of infertility in men. This condition is categorized by an enlargement of veins in the scrotum. The enlarged and swollen veins can be fixed through varicocelectomy, a surgical procedure to treat varicocele. If a varicocele is the cause behind infertility in a man, this surgery can help reverse it. You can get in touch with our vascular surgeons to get varicocelectomy at cost-effective prices. 
Azoospermia Treatment: Azoospermia is a condition in which the ejaculate does not have any sperm in it. It is generally caused due to a blockage that does not allow sperm to enter the ejaculate. This can hamper a man's ability to impregnate a woman. Several surgical procedures, including TESA, PESA, and MESA, can help treat this condition and restore fertility.
Assisted Reproductive Techniques or ART
While the aforementioned non-surgical and surgical male infertility treatments can help restore fertility in some cases, in other cases, Assisted Reproductive Techniques or ART may be the final way out. These techniques involve handling both eggs and sperm surgically and letting the couple conceive without having sex. The fertility specialists run some diagnostic tests to determine the type and cause of male infertility and then suggest the suitable Assisted Reproductive Technique. The most commonly performed ART include:
IVF has emerged as the most reliable ART over the years. This technique involves fertilization of the female or donor egg with the sperm of a male partner or donor in a petri dish outside of the woman's body. Ovarian stimulation is a key part of this procedure and marks the first step of this comprehensive procedure. It helps the fertility specialist collect multiple mature eggs. The mature egg is then fertilized with the sperm in the lab, and the fertilized egg or embryo is then implanted in the woman's uterus. A pregnancy test is performed two weeks after the implantation. 
This method is generally prescribed in case the male partner has very severe oligospermia, i.e., low sperm count or the woman has blocked fallopian tubes.
IUI or Intrauterine Insemination is another common and reliable ART, which involves the direct injection of sperm into the uterus. IUI offers increased chances of conception, as a large concentration of healthy sperm is injected very close to the egg in the female partner. Fertility specialists suggest this method in cases where the male partner has a low sperm count, retrograde ejaculation, sperm movement problems, or other conditions that might be causing infertility.
ICSI is a type of IVF treatment suggested in cases of severe male infertility. If the male partner has very poor sperm quality, no sperm in the semen, or a block of testicular failure that can't be cured, ICSI may be the best fertility treatment for him. In this technique, the doctor uses a tiny needle to inject a single sperm into the egg. When the egg is fertilized, it is implanted in the uterus of the female partner.
How To Prepare For Male Infertility Treatment
No matter which surgical or ART method your doctor recommends, it's important to be prepared for the treatment beforehand. Here are some tips to prepare for male-infertility treatment: 
Talk to your doctor about the medicines you're taking
Several medicines can cause hurdles in fertility treatment. Therefore, it is suggested that you inform the doctor about the medicines you're taking before the treatment. Additionally, if your doctor has suggested some medicines before the treatment, make sure you take them on time without fail. This will help you gain maximum benefit from the treatment. 
Discuss your apprehensions beforehand
If you have any questions regarding the treatment, make sure to get them answered beforehand. This will help you remain calm during the treatment procedure. You can ask your doctor to explain the treatment procedures, risks, and complications beforehand. 
Avoid eating before the surgery
If you're undergoing surgery for male infertility, your doctor might ask you to stop eating anything at least 8 to 12 hours before the surgery. This is done to prevent complications associated with anesthesia.
Arrange for transportation and care
Surgical treatments for male infertility involve anesthesia administration. Therefore, make sure you bring an attendant with you so that they can escort you back home safely after the surgery.
FAQs Around Male Infertility
What are the signs of male infertility?
Male infertility can manifest in several ways. Some common symptoms of male infertility are: 
Inability to get a female pregnant despite several attempts

Problem with sexual function- reduced sexual desire, 

Swelling or pain in the testicle area 

Recurrent respiratory infections, etc. 
Can male infertility be reversed?
It depends upon the cause of infertility. In most cases, male infertility can be reversed through a treatment or a combination of treatments.
What are the main causes of male infertility?
Male infertility can occur due to a variety of factors, including: 
Issues with ejaculation

Not making enough, healthy sperm

Varicocele or infections

Hormonal imbalance 

Chromosome defects  

Poorly working tubules that transport the sperm 
How is semen health evaluated?
The semen health is evaluated through a semen analysis test which involves an assessment of three factors- count, mobility, and morphology of the sperm. This evaluation is conducted by an andrologist.
Where is the sperm sample collected?
Most hospitals and fertility clinics have dedicated rooms for sperm sample collection. At Pristyn Care, we provide home sample collection for the patient's convenience.
What is the Male Infertility Treatment Cost In India?
Content Reviewed By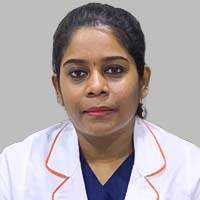 18 Years Experience Overall
Last Updated : This Week
Our Patient Love Us
Dealing with male infertility was emotionally challenging, but seeking medical help was the best decision I made. The doctor was understanding and supportive, conducting various tests to identify the underlying cause. With the recommended treatment, my partner and I are now expecting our first child. We are overjoyed and forever grateful to the medical team.

My struggle with male infertility was emotionally challenging, but Pristyn Care's care gave me hope. The doctors were understanding and supportive, thoroughly evaluating my condition. Pristyn Care's team provided personalized treatment options and guided me through the process. Thanks to Pristyn Care, I received the best care for my male infertility, and I'm now on the path to parenthood with renewed optimism.