Eardrum Repair Surgery - Tympanoplasty
Tympanoplasty is the surgery to repair a perforated eardrum using a graft or prosthesis to restore hearing loss. We provide effective and long-term treatment for eardrum perforation through different types of tympanoplasty procedures and grafts.
Tympanoplasty is the surgery to repair a perforated eardrum using a graft or prosthesis to restore hearing loss. We provide effective and long-term treatment ... for eardrum perforation through different types of tympanoplasty procedures and grafts. Read More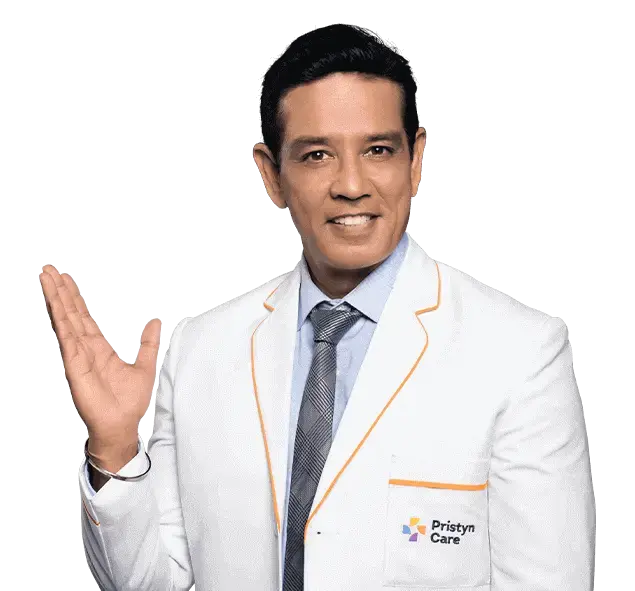 USFDA-Approved Procedure
Support in Insurance Claim
No-Cost EMI
Same-day discharge
Choose Your City
Bangalore
Chennai
Delhi
Hyderabad
Mumbai
Pune
Best Doctor For Eardrum Repair Surgery - Tympanoplasty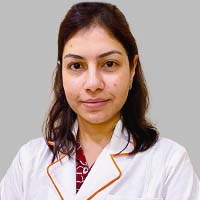 ENT/ Otorhinolaryngologist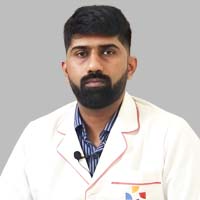 ENT/ Otorhinolaryngologist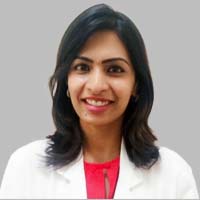 What is tympanoplasty?
Tympanoplasty is the treatment of eardrum perforation by repairing the hole in eardrum using a graft or prosthesis. Generally, eardrum perforation happens as a result of trauma to the eardrum. In some cases, in addition to the tympanic membrane, other parts of the ear canal, like the middle ear bones, can be injured as well. During tympanoplasty surgery, the injured parts of the ear canal are removed and replaced using a graft or prosthesis. 
Based on the complexity of the surgery, a tympanoplasty can be of different types; however, the most common procedure is myringoplasty. During this procedure, the surgeon removes the perforated eardrum and replaces it with a membranous tissue graft from the back of the ear.
Disease name
Perforated Eardrum
Surgery name
Tympanoplasty
Treated by
ENT Surgeon (Otolaryngologists)
Best tympanoplasty surgery centers in India
The surgeon's experience and expertise are essential factors that determine the success of a tympanoplasty. In addition to them, an advanced state-of-the-art surgical center is also necessary. Therefore, to ensure a successful surgical outcome for the patient with a seamless surgical experience, Pristyn Care is associated with the best ENT clinics in India. Pristyn Care also has advanced ENT clinics where patients can avail expert consultation and treatment.
All surgical procedures performed at Pristyn Care are USFDA approved and provide patients effective long-term relief from their hearing issues. In addition to advanced treatment, we provide auxiliary services such as insurance assistance, free pre and post-surgical consultations, cab and meal facilities, etc., to all our patients.
Pristyn Care's Free Post-Operative Care
Diet & Lifestyle Consultation
Post-Surgery Free Follow-Up
Free Cab Facility
24*7 Patient Support
What happens during tympanoplasty treatment?
Diagnosis
Tympanoplasty diagnosis is conducted through a physical examination and hearing tests. During the physical examination, the ENT doctor will collect your medical history to find out the nature and cause of the hearing loss. Once that is done, he will insert an otoscope in the ear canal to get a clearer view of the eardrum. After that, he will perform diagnostic tests such as:
Tympanometry–

Tympanometry is performed to measure the eardrum's response to different air pressure. The doctor will note the measurement of the tympanum to detect the extent of the perforation in the eardrum.

Audiology-

During this test, the doctor will play sounds of various volumes and pitches to measure the severity of the hearing loss.

Swab test-

if there is any ear discharge, the doctor will collect a sample and take it for culture in a lab to identify if there is an infection in the middle ear.

Tuning fork test-

A tuning fork is a two-pronged metal instrument that is used to produce sound when struck together. The doctor will use it to produce sound next to the ear to evaluate the patient's hearing ability.  
Procedure
Once you have been diagnosed, your surgeon will help you prepare for your surgery. Ear surgery can be performed endoscopically or openly. Generally, endoscopic surgery is preferred because it leaves a small and barely noticeable scar in front of and behind the ear. 
The surgery is performed outpatient under local anesthesia. In case only a tissue graft is required to repair the eardrum, it is extracted from the back of the ear due to its similarity to the eardrum and closeness to the surgical site. Once you are anesthetized, the surgeon will either cut behind your ear to reach the ear canal or work through your ear canal directly. After lifting your eardrum, he will fill the hole in the eardrum using a graft of your own cartilage, a connective tissue graft, or a synthetic material graft. Finally, he will close the incision with bio-absorbable incisions and place packing in the ear canal to keep the graft in its place. After the surgery, you will be moved to a recovery ward for post-surgical observation.
In case the middle ear bones are also damaged, a prosthetic implant will be placed in the place of the damaged bones during the same procedure.
Why Choose Pristyn Care?
| Benefit | Others | Pristyn Care |
| --- | --- | --- |
| Cuts | Multiple | Minimal |
| Blood Loss | Maximum | Minimal |
| Scars & Stitches | Yes | Minimal |
| Recovery | Low | High |
| Follow Up Consultation | No | Yes |
| Technology | Traditional | Advanced |
| Hospital Duration | Long | Short |
| No Cost EMI | No | Yes |
How to prepare for a tympanoplasty?
Tympanoplasty is an invasive procedure so you need to prepare for it accordingly. You should provide your healthcare provider access to your entire medical history and let him know about any medicines or supplements you are regularly taking. You should also provide information regarding any allergies you have.
Often, children can feel scared during the surgery and afterward due to the sudden changes in their hearing. Depending on your child's age, you should talk with them to prepare them for the surgery. For kids who are too young, you can talk to a pediatrician or a pediatric therapist to help you prepare accordingly.
You should wear loose, comfortable, and easy-to-remove clothing for the surgery as you may have to wear a hospital gown during the procedure. Remove all your jewelry before coming to the clinic, and do not wear any makeup, deodorant, or nail polish on the day of your surgery. 
If you smoke habitually, then you need to quit at least 2-3 weeks before the surgery so that it wouldn't impact your recovery negatively. You should also ask your surgeon about any dietary precautions you need to take before the surgery.
What to expect after a tympanoplasty?
After the surgery, you may be able to go home on the same day, or, in some cases, you may be hospitalized for overnight observation to ensure there are no postoperative complications. You should get someone to drive you home as you won't be able to drive due to anesthesia-related after-effects. 
It's critical that you follow your ENT surgeon's instructions implicitly during your recovery period, especially if your child is the one who underwent the surgery. There will be some bleeding and drainage from the surgical area for 3-5 days after the surgery. 
You need to visit an ENT surgeon for regular post-operative check ups. It may take a little while to see any noticeable improvement in hearing after the surgery, so you need to be very patient. You will be able to return to work/school in 1-2 weeks, but full recovery may take at least 2-3 months. After the 12-week mark, your surgeon will conduct a hearing test to analyze the overall improvement in your hearing.
When is a tympanoplasty required?
Tympanoplasty is usually required for the treatment of eardrum perforation and middle ear bone trauma in the following cases:
Bacterial infection in the middle ear

Inserting foreign items too deeply in the ear

Injury to the face (ear)

Sudden exposure to loud music

Change in air pressure (barotrauma)

Contact sports

Deepsea diving
What are the benefits of a tympanoplasty?
Generally, eardrum perforations do not close on their own and can even lead to irreversible complications if not treated on time. Tympanoplasty helps repair the membrane separating the inner and middle parts of the ear canal from the atmosphere. Thus, it helps prevent severe middle and inner ear infections. 
The tympanic membrane collects the sound vibrations and transmits them to the middle ear for amplification and hearing. In case of a perforation, that isn't possible, and the patient is not able to hear properly. Thus, tympanoplasty helps reverse the patient's hearing loss.
Recovery tips after a tympanoplasty
Elevate your sleeping for the first few days to help alleviate postoperative swelling in the surgical area. Do not insert anything in your ears without consulting a doctor first. Take your medicines as prescribed. Apply an antibiotic ointment to the surgical site to prevent infections.
Avoid any form of strenuous activities such as weight lifting, running, exercises, etc. are to be avoided for at least 2 weeks. Keep the surgical area dry. Do not shower or wash your hair for at least a week after the surgery. You should also receive approval from your surgeon before flying in an airplane or swimming.
What is cost of Tympanoplasty in India?
The average cost of tympanoplasty surgery ranges from Rs. 35,000 to Rs. 60,000. However, this cost range is variable and depends on a variety of factors like the cause of the ear injury, the middle ear tissues injured, etc.
Some other factors that affect the cost of tympanoplasty are:

Choice of treatment city

Cost of hospitalization

Type of surgery

Patient's age and health condition

Extent of the injury

Choice of the surgical graft/implant

Post surgical care required

Complications during or after the surgery

Surgeon'e fees

Cost of diagnostic test

Insurance coverage, etc.
Consult with the best ENT surgeons at Pristyn Care and get the estimated cost of tympanoplasty surgery.
Case study
Shubham is an office worker in his late 20s. He had frequent bouts of sharp and throbbing pain in his ear with discharge for about 1-2 months. As time went by and his pain increased, his hearing ability started getting impaired. At this point, he got very worried and started looking for treatment options online.
His online search led him to a Pristyn Care treatment clinic, where he underwent thorough consultation and diagnosis with our ENT specialist. Initially, he was prescribed medical treatment, but when there was no improvement, the doctor suggested surgery. Shubham was very apprehensive when he first heard about the surgery, but our doctor clearly explained the entire procedure to him and made sure he was comfortable during the treatment process. 
His surgery was scheduled and performed seamlessly. We handled the entire documentation and insurance for his surgery. Additionally, we provided free consultations after the surgery to help with his recovery. He was able to go back to his office within 3 days and had a noticeable improvement in his hearing in the following week. He is very thankful for his entire surgical experience at Pristyn Care.
FAQs Around Tympanoplasty
Will I have any pain after a tympanoplasty?
You may have mild pain and discomfort for the first 24 hours after the surgery, but generally, they are manageable through over-the-counter medicines, such as painkillers, anti-inflammatories, etc. However, in case the pain is too severe, you can contact your ENT surgeon for a check-up.
How soon after the surgery will I get my hearing back?
Your hearing will start coming back about a week after the surgery, but complete recovery will take 2-3 months. Your surgeon will conduct a hearing assessment at the 12-week mark to evaluate the overall improvement in your hearing after the surgery.
Can I get hearing problems even after a tympanoplasty?
Generally, hearing problems do not recur after a tympanoplasty. However, in rare cases, the patient may experience some loss of hearing if they suffer from another trauma or if the graft does not heal properly. In these cases, you may need to get tympanoplasty surgery again.
Is tympanoplasty covered under health insurance?
Yes, since tympanoplasty is medically necessary to restore hearing after eardrum perforation and injury, it is usually covered by most major health insurance providers. You can check the terms of your policy to find out the extent of your coverage.
What will happen if I do not get a tympanoplasty to repair eardrum perforation?
Normally, very small tears in the eardrum heal on their own but moderate to severe tears do not heal on their own. Therefore, if they are not adequately managed in time, the patient becomes vulnerable to recurrent ear infections, permanent hearing loss, and other related issues.
Content Reviewed By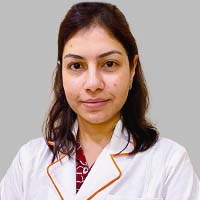 14 Years Experience Overall
Last Updated : This Week
Our Patient Love Us
My experience with Pristyn Care for tympanoplasty surgery was truly remarkable. The doctors were highly skilled and caring, making me feel comfortable and confident about the procedure. They thoroughly explained the surgical process and patiently addressed all my concerns. Pristyn Care's team provided exceptional post-operative care, ensuring my comfort and closely monitoring my recovery. They were attentive and available for any questions or support I needed. Thanks to Pristyn Care, my tympanoplasty was successful, and I am grateful for their expertise and compassionate care during this journey. I highly recommend Pristyn Care for their excellent medical services and patient-centric approach.

Great Experience overall ..Thanks Dr.Nishigandha