Thyroidectomy Surgery - Advanced Thyroid Removal
Thyroidectomy is the surgical removal of part or all of the thyroid gland. This page has basic information for tonsillectomy, such as the types of surgery, risks, benefits, etc. Read ahead to find out more.
Thyroidectomy is the surgical removal of part or all of the thyroid gland. This page has basic information for tonsillectomy, such as the types ... of surgery, risks, benefits, etc. Read ahead to find out more. Read More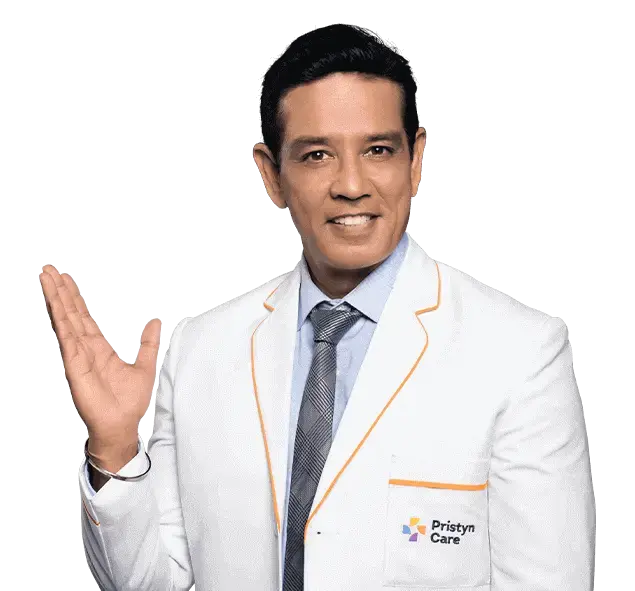 USFDA Approved Procedures
No Cuts. No Wounds. Painless*.
Insurance Paperwork Support
1 Day Procedure
Choose Your City
Bangalore
Chennai
Delhi
Hyderabad
Mumbai
Pune
Best ENT Doctors For Thyroidectomy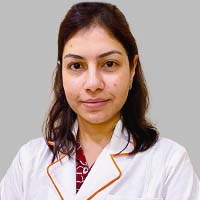 ENT/ Otorhinolaryngologist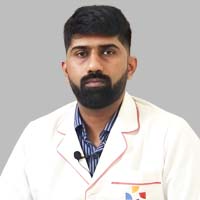 ENT/ Otorhinolaryngologist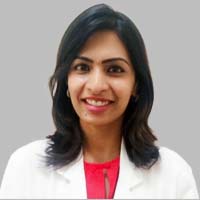 What is thyroidectomy?
Thyroidectomy is the removal of all or part of the thyroid gland in case of severe thyroid infections. Thyroid is a butterfly-shaped bilobed gland placed at the base of the neck that produces metabolic hormones. Thyroidectomy is the most effective treatment for a variety of thyroid disorders like thyroid cancer, thyroid enlargement (goiter), overactive thyroid gland (hyperthyroidism), thyroid nodules, etc.
While medical management is the most prevalent treatment for thyroid problems, surgery becomes necessary in some cases. If there are suspicious nodules or cancerous growths on the thyroid gland, or if the patient is not receiving adequate relief from medical management, surgical intervention becomes necessary.
Surgery name
Thyroidectomy
Best ENT clinics for thyroidectomy surgery near you
Pristyn Care is one of the largest and most successful surgery providers in India. We have a large surgical network, thanks to which we provide advanced treatment for a variety of diseases, including thyroid disease and other ENT problems.
At Pristyn Care, we have a team of expert ENT specialists who are well trained with over 10 years of experience in treating and managing head and neck problems. We provide minimally invasive advanced thyroidectomy surgery for full recovery with minimal post-surgery complications.
If you have any thyroid issues and want treatment, you can book a free consultation with our ENT doctors in a clinic near you and if you select Pristyn Care for your treatment, you can avail other benefits such as free cab rides, no cost EMI payment option, insurance support, etc.
Pristyn Care's Free Post-Operative Care
Diet & Lifestyle Consultation
Post-Surgery Free Follow-Up
Free Cab Facility
24*7 Patient Support
What happens during a thyroidectomy?
Thyroidectomy surgery procedure begins with a thorough diagnosis to ensure successful surgery with a quick recovery. Diagnostic procedures performed before a thyroidectomy are:-
Physical examination:

Your ENT specialist will collect your entire medical and family history and assess the state of your thyroid problems. They will also examine your thyroid gland for any abnormalities. If there are any abnormalities, then they will prescribe the appropriate imaging and diagnostic tests for you.

Blood tests:

Blood tests are performed to measure the thyroxine (T

4

hormone) and thyroid-stimulating hormones in the blood to help determine the presence of thyroid issues.

Thyroid activity tests:

There are several imaging tests like thyroid scan, radioiodine uptake test, thyroid ultrasound, etc., that help determine the level of activity of the thyroid gland and whether there are any cysts, nodules, or tumors on the gland.

Tissue biopsy: If there is suspicious growth on the thyroid gland, a biopsy may be performed to extract tissue from the thyroid gland to determine if the patient has metastatic thyroid cancer.
Why Choose Pristyn Care?
| Benefit | Others | Pristyn Care |
| --- | --- | --- |
| Cuts | Multiple | Minimal |
| Blood Loss | Maximum | Minimal |
| Scars & Stitches | Yes | Minimal |
| Recovery | Low | High |
| Follow Up Consultation | No | Yes |
| Technology | Traditional | Advanced |
| Hospital Duration | Long | Short |
| No Cost EMI | No | Yes |
How to prepare for the surgery?
Thyroidectomy is a major surgery and is generally performed under general anesthesia. Before the surgery, the surgeon will perform extensive diagnostic and imaging tests to determine how much of the thyroid tissue is to be removed.
If you are on blood thinners or similar medicines, then you need to stop those at least a couple of days before as that can increase the risk of complications. 
Since the surgery is performed under general anesthesia, you cannot eat anything after midnight on the day of the surgery. You should also arrange for someone to take you home after the surgery.
What to expect after a thyroidectomy?
After the surgery, the patient will have a drain in the neck. This drain is usually removed the morning after the surgery. Patients are discharged within 1-2 days of the surgery. The patient may have neck stiffness with a hoarse/weak voice temporarily after the surgery due to nerve irritation but that usually resolves on its own within a few days. 
You can go back to work within 5-6 days but you should wait at least 10-14 days before performing any vigorous activities. In the case of endoscopic and traditional surgery, there will be a small surgical scar on the neck that may take at least 8-10 months to fade.
The main long-term concern following a thyroidectomy (and parathyroidectomy) is hypocalcemia. If there is any preserved thyroid tissue, eventually, the thyroid levels can return to normal. However, in the case of total thyroidectomy, a patient will have to regularly take thyroid replacement hormones.
When is a thyroidectomy required?
Thyroidectomy may be recommended if the patient can't tolerate anti-thyroid drugs or if they are pregnant. The amount of thyroid gland to be removed depends on the cause and severity of the thyroid disorder. The most common indications for thyroidectomy are:
Thyroid cancer

Noncancerous enlargement of the thyroid gland (goiter)

Overactive thyroid gland (hyperthyroidism)

The appearance of suspicious nodules on the thyroid gland 
How can endoscopic thyroidectomy benefit you?
The primary benefit of endoscopic thyroidectomy is that it is minimally invasive and hence, results in very little surgical trauma to the tissues surrounding the thyroid gland. It is a safe and precise operation in which only the affected part of the thyroid gland is removed and the rest can be easily preserved.
Since the surgery is performed through the axilla, the patient's neck remains scar-free and even on the axilla, the scars are barely noticeable and can be easily hidden under clothes. Since there is very little surgical trauma, recovery is quick, the patient heals much faster, and the chances of postoperative complications are very low.
What are the complications associated with a thyroidectomy?
Infection:

Postoperative infections are rare after thyroidectomy but if they happen, they can delay healing. If there is increased pain, swelling, warmth, redness, pus drainage, or fever after the surgery, then it may be a sign of surgical infection.
Seroma:

Seromas occur due to fluid collections at the surgical site. When small, they disappear within a few weeks, but if they are large, they need to be surgically drained to prevent airway obstruction.
Hypocalcemia (Hypoparathyroidism):

Hypocalcemia, i.e.,  low blood calcium level, is a common side effect of thyroid/parathyroid gland removal. 
To manage this, patients have to take calcium supplements for at least one week after the surgery. At the first postoperative visit, blood calcium levels are checked and if normal, the patient can stop taking the supplements.
Permanent hoarseness/Voice change:

The recurrent laryngeal nerve is located in close proximity to the thyroid gland. If the nerves are irritated during the surgery, it can lead to temporary hoarseness, voice tiring, and weakness. It takes from a few weeks to six months to resolve. But if the nerve is damaged, then it will lead to a permanently hoarse voice.

Airway obstruction: The patient may have breathing issues after the surgery due to compression of the trachea. It will usually resolve within the first 12-24 hours after the surgery, but if it persists, it can lead to hematoma formation and further health problems.
How can I improve recovery after a thyroidectomy?
Once your surgery has been completed, you can improve your recovery by following the given tips:
Take care of your incision. Any infection can delay healing and lead to further complications.

Take calcium supplements for at least a couple of weeks after the surgery.

Consult your doctor before taking a shower or swimming.

Apply ointments on the scar to prevent it from drying and scabbing.

Do not lift any heavy objects or perform any strenuous tasks for a couple of weeks.

While your surgical site is stiff, you should consume foods that are soft and easy to swallow.

Drink plenty of water during and after meals to soften the food and prevent blockages.

If you are undergoing total thyroidectomy, then you may need thyroid hormone replacements.
Facts and statistics around thyroidectomy:
Thyroidectomy generally has a success rate of over 90%.

The two most common early complications of thyroid surgery are hypocalcemia (occurs in 20-30% of patients) and recurrent laryngeal nerve injury (occurs in 5-11% of patients).

Thyroidectomy does not shorten life expectancy.

Around 42 million people in India are currently suffering from thyroid disorders. Out of these, hypothyroidism is the most common thyroid disorder in India, affecting one in ten adults.

Thyroidectomy is one of the safest and most effective treatments for Grave's disease.
Types of surgery based on the severity of the disease
Total thyroidectomy  (TT)
Total thyroidectomy is the removal of the entire thyroid gland. It is most commonly performed for thyroid cancer, but it can also be performed for uncontrolled hyperthyroidism and goiter.
Subtotal thyroidectomy (STT)
In a subtotal thyroidectomy, the surgeon leaves a small portion of the thyroid gland (about 4-5 grams) to preserve the body's natural thyroid function and to lessen the need for thyroid replacement supplements in the future.
Thyroid lobectomy (Hemithyroidectomy)
It is the removal of an entire lobe of the thyroid gland, leaving the other one intact. It is usually performed to manage hyperthyroidism or if the nodules/lumps are limited to one lobe.
Thyroid lobectomy with isthmusectomy involves the removal of a thyroid lobe with the isthmus (the part that connects both the lobes) in patients with unilateral thyroid cancer to ensure all the cancerous tissues have been removed.
Types of surgery based on surgical technique
Conventional thyroidectomy
Conventional/traditional thyroidectomy is the most common approach for thyroid surgery. The surgeon makes an incision on the neck to directly access the thyroid gland. 
Transoral thyroidectomy
During the transoral approach, the surgeon does not make any incisions externally, so it is aesthetically better. The surgical instruments are inserted through the mouth and the incisions are performed internally.
Endoscopic thyroidectomy
Endoscopic thyroidectomy is a minimally invasive procedure in which the surgeon makes tiny incisions on the neck and the surgical instruments (including a small endoscope) are inserted through these incisions. The camera helps guide the surgical instruments and perform the surgery with minimum damage to the surrounding tissues.
What is cost of Thyroidectomy in India?
The cost of thyroidectomy in India ranges from Rs. 75,000 to Rs. 90,000. However, the cost is variable and depends on the individual characteristics of the patient. Some factors that affect the cost of thyroidectomy are: Choice of treatment city and hospital Type of surgery, based on surgical approach Patient's age, gender and health condition Amount of thyroid tissue to be removed Post-surgical care and complications Surgeon's experience and fees Cost of diagnostic tests Insurance coverage.
Consult with best ENT surgeon at Pristyn Care and get the cost estimate of Thyroidectomy surgery.
Frequently Asked Questions
Can thyroidectomy lead to a thyroid storm?
A thyroid storm usually occurs due to improperly managed thyrotoxicosis. It rarely occurs after total thyroidectomy and can be easily prevented by pretreatment with antithyroid drugs (ATDs). 
Is the parathyroid gland always removed during a thyroidectomy?
No, normally, even in a total thyroidectomy, at least one parathyroid gland is preserved to prevent permanent hypoparathyroidism and hypocalcemia in the patient.
What does the surgery time for thyroidectomy depend on?
A thyroidectomy can take around 45 minutes to 3 hours, depending on whether one or both lobes are to be removed, the complexity of the surgery, and the surgical technique used. It also depends on the severity and nature of the condition, for example, benign nodules can be easily removed but for cancerous growths, lymph nodes associated with the thyroid have to be removed as well.
How long does neck stiffness last after thyroidectomy?
One common after-effect of thyroidectomy is stiffness/soreness in your neck, shoulder, or back and the patient may even experience tension headaches that may take 2-3 weeks to completely disappear.
Is thyroid removal surgery painful?
Thyroidectomy is performed under anesthesia and is not painful at all. The pain at the incision is minimal and patients generally require only mild pain medication to manage postoperative discomfort.
Content Reviewed By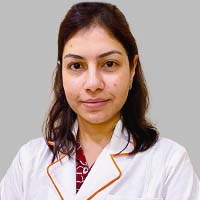 14 Years Experience Overall
Last Updated : This Week