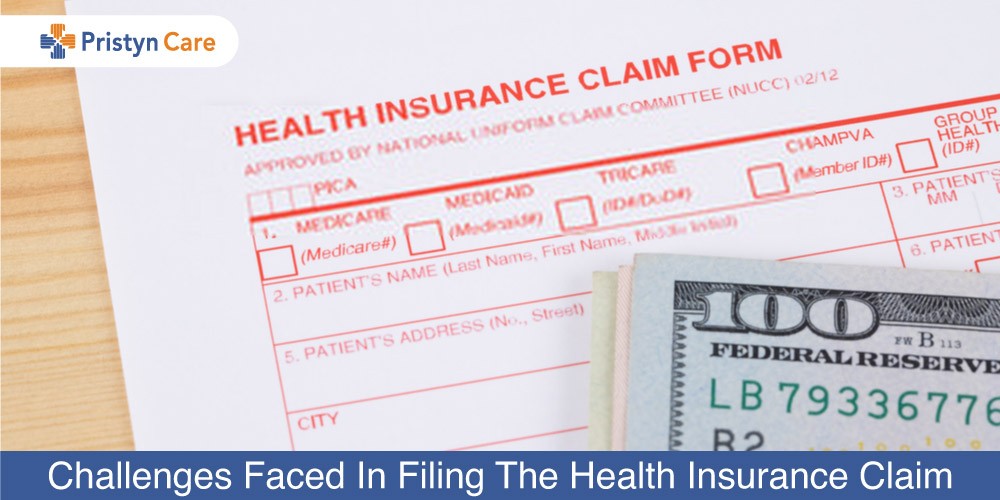 Health insurance has become a necessity rather than an option. Due to the lack of awareness and information in India, a huge population of the country spends medical expenses from their pockets. They consider medical insurance as an expense rather than a precautionary measure. 
Although, there are many health insurance options available in the market now, finding the best buy may still be challenging. Even those who have health insurance are not well-versed with the information about filing the claim. Filing a health insurance claim is a challenge for the policyholder.
Here are some challenges faced in filing the health insurance claim: 
Tenure of the health insurance policy:


Ensure your health insurance is not expired and you are covered all the time. The expired policy is an inactive policy for which no insurance company will settle the claim request. 
Miscommunication:

Proper communication with insurance companies is important to get the claim. Two-way communication plays a vital role in case of queries or complications that may arise in filing health insurance. Do not leave a gap in communication and then wait for the response. Answer all their queries on time and abide by them regarding the settlement process, 
Reimbursement claims:

This is the most challenging situation faced by the policyholder. This arises when the policyholder is admitted to a non-network hospital. The holder needs to submit all the documents within a given span of time after getting discharged from the hospital such as insurance card, claim application, bills, reports and prescription details. 
Claim rejection:

Intimating the insurance company on time is a must to file the claim. It is important to intimate the insurance company on time. Also, if the documentation is not complete, it can lead to rejection. 

Awareness of terms and conditions:

Policyholders must be well aware of the terms and conditions of the health insurance policy. It is better to be aware of the exclusions and deductible and other critical details rather than regretting the decision of investing in the incorrect policy. 
What is the role of TPA in health insurance?
TPA stands for third party administration which means intermediate firm between the insurance company and the insurance holder. It provides all the assistance needed to avail health insurance such as claim processing and reimbursement. Here are the different roles of TPA in health insurance: 
Claim processing and settlement

Reviewing the request for medical treatment and confirming if it is covered under the policy.

Provider network management that manages the operations of the insurance company hospital network helping them choose the cost-effective way for treatment. 

Enrollment of IDs to make claim procedure hassle-free

Cashless process
Conclusion
There are several challenges that an individual has to face while trying to get insurance approval. Also, the procedure is cumbersome and tedious. 
Therefore, to overcome the challenges faced while filing the health insurance claim, to avoid discrepancies mentioned in the policy and to know the intricacies of the claim process beforehand, contact Pristyn Care, insurance specialists.