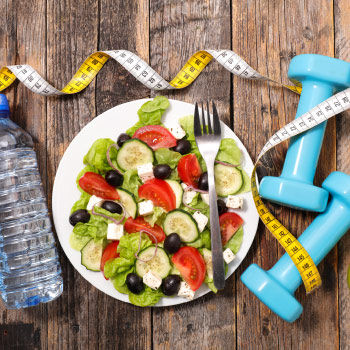 Sadly, there is no particular or definitive way that can prevent the formation of an ovarian cyst as it is either by birth/ side effect of the normal functioning of the ovaries. However, there are a few lifestyle changes that you can adopt to reduce the risk of its enlargement or its effect on fertility. These are:
Walk, walk, walk!

Walk at least 30 minutes daily. An active lifestyle and controlled BMI  is an answer to half the diseases. Exercise helps regulate our blood flow, pump in extra oxygen and helps balance out hormones. This is why a 30-minute walk is usually the first prescription of every doctor online/ otherwise. There are multiple reports that prove how a simple, regular act of walking reduced the adversities caused by PCOS in thousands of women and not only helped them balance their hormones, but also helped turn conception less difficult. 

Well balanced diet: There is a saying- 'You are what you eat.' This cannot be more true. A disciplined, healthy, and well-balanced diet can at times do wonders magicians can't! This is why we encourage you to eat balanced proportions in small intervals and at uniform times. This would help your body set to a disciplined biological clock, thus helping digestion and balancing of imbalanced hormones- one of the primary reasons for ovarian cysts. Also, fibre rich foods help curb the reabsorption of estrogen in the body. Therefore, eating fruits like whole grains, lentils, apples, pears and dry fruits can help greatly. Secondly, drink enough water! Sip in a little water throughout the day and stay hydrated, so that, your body is always nourished and prepared to fight the worst-case scenarios at any given time.
Quit Smoking: Smoking cigarettes is never a great idea. Cigarettes and their nicotine affect both ovarian functions and hormones. They also run the risk of causing ovarian cysts, cancer and emphysema. Therefore, quitting cigarettes can be a great first step to prevent ovarian cysts.
Fertility drugs: Sometimes, your gynecologist may prescribe you fertility drugs to help ovulation, especially during the procedures of IUI or IVF. Though these drugs do help you release more ovum, they also, as a side effect increase the chances of follicular cysts. This is why you and your doctor must keep periodic imaging tests and look out for their presence, size, composition and associated risks (in cases of enlarged cysts).