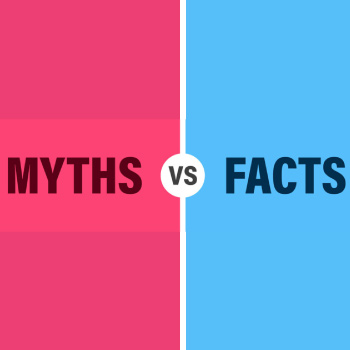 Adenomyosis is the same as endometriosis

No. While both adenomyosis and endometriosis are diseases of the uterus and cause similar symptoms and complications, the condition itself, its diagnosis, and treatments are different for both.

In adenomyosis, the endometrial blood lining grows and deposits in the uterus's muscle wall, whereas in endometriosis, the blood lining sheds, and deposits outside the uterus.Therefore, while adenomyosis leads to an enlarged uterus identifiable on an ultrasound report, the endometrial blood deposits outside teh uterus in endometriosis are extremely minuscule and diagnosable only through laparoscopy.
Period pain is the same for all women.

False. The pain and cramping felt during menses differ between every two women, and there is no standardized quantification of pain. This is especially true for women with adenomyosis or endometriosis. The pain can become strikingly high with a knife-like sensation, nausea, and fever. Delay in treatment can severe the condition, leading to a similar pain being felt even in-between the periods. 
Pregnancy cures adenomyosis. 

No. Pregnancy only temporarily pauses the symptoms of adenomyosis. This is because, with no periods, the menstrual pain and cramping pauses too.
Adenomyosis does not cause any symptoms. 

False. Adenomyosis thus causes symptoms. Its most common symptom is- extreme pain during menses. However, since women have different thresh holds at tolerating pain, the symptom may not seem alarming. 
Women with adenomyosis cannot become pregnant.

False. Adenomyosis affects fertility only in severe, grade III cases. Otherwise, healthy and natural pregnancy is extremely common in patients with adenomyosis.