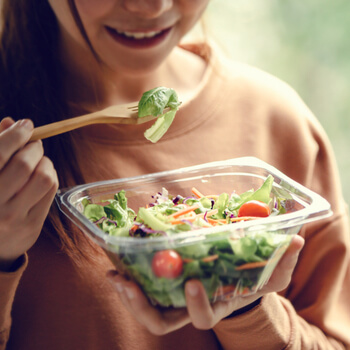 Here are some of the tips that can help you prevent anal fistula:
Consuming high-fibre diet – One  of the easiest ways to prevent anal fistula is to prevent passing of hard stools. To prevent hard bowel movements, the best thing to do is stock up your diet with fiber-rich food. If you want to avoid getting anal fistula, it is crucial to eat at least 25-30 grams of fiber per day. Some foods rich in fiber are:

Whole grains, oatmeal, and brown rice
Beans and lentils
Vegetable and Brussel sprouts
Fruits such as bananas, apples, pears, and berries

Drink sufficient water – Water along with a fiber-rich diet is very important for the prevention of any anorectal disease. Drinking enough water prevents constipation and hard stools which in turn decreases the need to strain while passing a bowel movement. To prevent anal fistula, drinking enough water throughout the day is extremely important. It will help your digestive system function properly.
Maintain cleanliness and dryness in your anal region – Anal fistula often forms as a result of clog and blockages in the anal canal. Long term accumulation of dirt and debris leads to the formation of anal fistula. To prevent this, it in crucial to clean the anal area every time you pass a bowel movement. Don't leave the area wet after cleaning, pat it well and dry so that there's no bacteria or infection.
Don't strain while passing stool – Do not strain while making bowel movements.  Straining can make the condition of the anal skin worse and lead the anal fistula to aggravate in nature. It is equally important to take care that you don't spend long hours sitting on the toilet seat. The longer you sit on the toilet seat, the more you are likely to strain while making your bowel movements worse.
Regular exercises – Almost all anorectal diseases have a direct relation with physical activities and how you keep your body active. Staying physically active keeps the colon active and functions in a regular manner. But that being said, you should know which exercise is good for you and which is not. Avoid any activity that puts strain and pressure on your abdominal region. Do not lift weights. Do not sit in one place for long hours. Indulge in moderate physical exercises regularly.