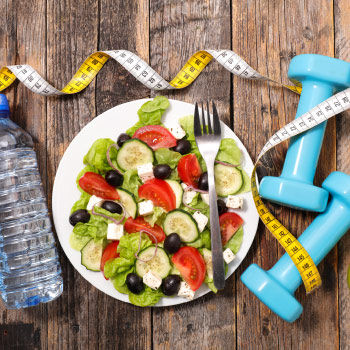 As inguinal hernia usually arises due to congenital weakness, it is difficult to prevent the condition from developing. However, if there are no congenital defects in the body, the following tips can be used to prevent an inguinal hernia from developing-
Maintain a healthy weight through a balanced diet and exercise. Healthy food will provide ample nutrients to the body and exercise will strengthen the muscles. Thus, there will be lower chances of developing all kinds of hernia.
Focus on the quality of food as well. Take a fiber-rich diet and drink plenty of water to prevent constipation as it is one of the primary causes of abdominal strain.
Avoid performing strenuous activities that are beyond your limits, including lifting heavy objects or exercising longer than necessary.
Visit a doctor for a full-body checkup after every 6 months. Regular body checkups will make it easier for the doctor to identify if there is any health problem that you should worry about, including inguinal hernia.