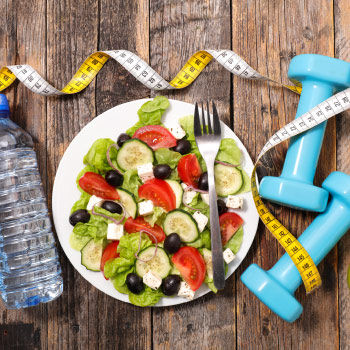 Normally, an umbilical hernia develops due to congenital weakness in the muscle wall. In such scenarios, the hernia cannot be prevented. However, if there is no weakness in the abdominal muscle wall, the development of umbilical hernia can be prevented-
Exercise on a regular basis to strengthen the abdominal muscles. Also, make sure that you wear abdominal belts to perform weight training exercises.
Lifestyle and dietary changes are also required to reduce the chances of becoming obese. Obesity stretches the muscle wall and makes it thin which in turn increases the risk of hernias.
In most cases, hernia arises due to wrong lifting techniques. Therefore, it is important that you lift heavy objects using your legs instead of your back.
Treat chronic cough or bronchitis timely. Coughing strains the muscles excessively due to which the risk of getting umbilical hernia and other types of hernia increases.
Avoid smoking completely as it makes the muscles weak and compromises the immune system as well. Due to this, the individual becomes more prone to getting cough and cold more often which will lead to hernia development.
Chronic constipation is another major contributing factor to the development of an umbilical hernia. Therefore, it is important that you make healthy changes in your dietary habits and use laxatives or stool softeners to avoid straining.